TOGETHER WITH

Happy Monday.

I can say that now that I don't have to go to school. Those days are over. I am so glad that my kids have to get out of the house and go to school. That makes for a happy Monday.

It's also President's Day in America, and that means it's the unofficial start to the spring homebuying season.

Also, we had hundreds of new Morning Invest subscribers over the weekend. So welcome to all of our new friends. We aim to bring you the best real estate investing news that won't bore you to tears.

In today's issue:


The four hottest housing markets for the next decade
Don't waste money on bathrooms
Airbnb is going on the offensive
CONFIRMING LOAN

Program

Rate

Change

APR

Change

30 year

4.05%

0.08%

3.96%

0.08%
15 year

3.28%

0.12%

3.42%

0.11%
The Lead
photo credit: chris babcock, athens, greece
Over 7 million properties are at risk of getting yanked off of Airbnb if state and local governments get their way. That's why the rental darling didn't hire just one lawyer, but 120 of the most excellent lawyer's money can buy.
The fraternity of lawyers is doing something rarely seen for a company ready to go public, going on the offensive. Airbnb is going after local regulations that are hampering growth — suing cities and states that have conflicting rules.
The future.
Investing in Airbnb stock will be an exciting, or nerve-wracking, play if it's anything like buying a piece of real estate and renting it out using the service. Right now, investors are playing a risky game buying and hoping local laws don't change.
Cities all over the world are combating skyrocketing rental prices and, in some cases banning owners from renting out their properties short-term. Nashville, Tennessee, for instance, made headlines last year when it outlawed short-term rentals in single and two-family residential zones and then expanded their ruling to include multifamily residential areas.
Councilwoman Angie Henderson told The Tennessean, "We have heard loud and clear from the citizens of Nashville that non-owner-occupied permitted (rentals) are having a negative effect on neighborhoods and the quality of life and our affordable housing."
The full Nashville ban goes into effect on Jan. 1, 2022.
Meanwhile, landlords in Lisbon, Portugal, evicted longtime local tenants at a rate of 6 families a day to increase profits with short term rentals. The government stepped in and declared housing a human right like healthcare. Porto to the north opted not to take such drastic steps, but this underlines the uncertainty among future investors.
Airbnb defended its role in Portugal, saying it contributed €3.7 million ($4.15 million) in tourist taxes to Lisbon's city council over the first three quarters of 2018.
What's the cost?
I hope they have some deep pockets because one estimate puts the legal bill at $60 million a year. But the same study says the city and state regulations could drive down Airbnb's value by 10 percent or $3 billion in losses. I'm no math genius, but that sounds like a smart investment.
Disruption in Asia
photo credit: Akio Kon/Bloomberg
Indian startup Oyo has big plans to disrupt the apartment and short-term rental market in Asia and beyond, taking on Airbnb. Unfortunately it is not off to the Big Bang that investors had hoped for in Japan. The company's financial backers in the country, SoftBank, have pulled out of Oyo Life, the apartment rental piece. Investors will stick it out for now in the hotel sector.
Apartment owners in Japan complained that the site's fees and commissions had cut too far into their profits. The company had hoped to have over one million units for rental but as of now, have only hit 1% of that goal with approximately 7,500 rooms.
Oyo fashions itself the WeWork of real estate, disrupting the current marketplace. The company does seem to be doing that in India but founders assure investors that patience is required for new markets. Maybe patience and lower fees.
Sponsor: Fund & Grow
Investors love 0% interest rates. Even better are 0% rates that last 12-18 months. Imagine buying an investment property using $70,000 with 0% interest.
That's the power of Fund and Grow. Named by Inc. Magazine in their Inc. 5,000. Fund and Grow has helped thousands of real estate investors gain access to boat loads of funding with a unique strategy, business credit cards. That's right they negotiate with banks to get you maximum funding that you can use for anything you want like real estate investing, starting a small business, or buying an apartment in San Francisco (no don't do that.)
You'll save $500 off when you click here to book a call with their team and see how much funding they can get for you.
Autopay or Bust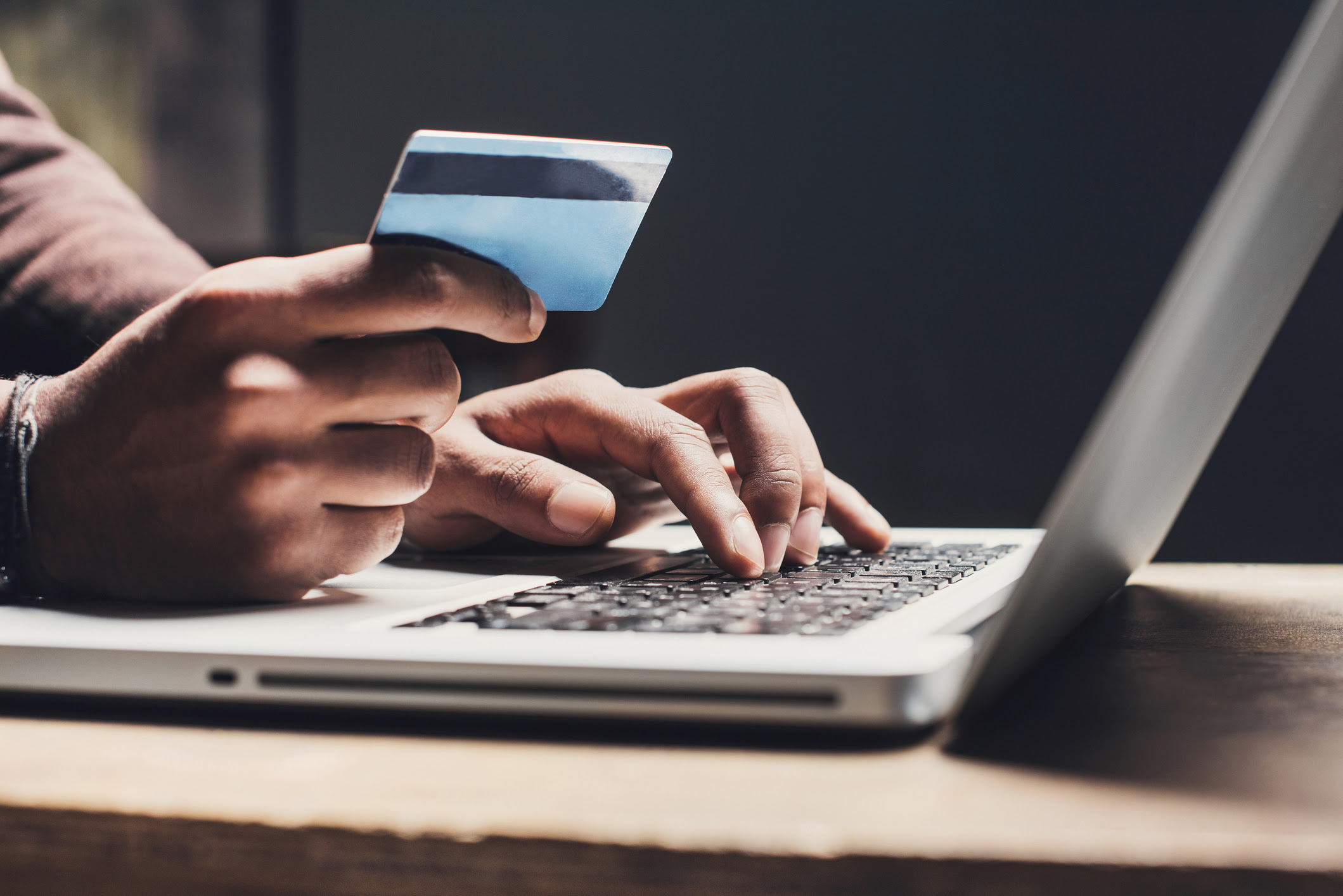 credit: poike
Landlords better use autopay or lose money. A new study shows just how much money is left on the table when tenants don't make automatic payments.
I still have one tenant that pays us via check. What is this 1955? Because now, it's easier than ever to get tenants signed up for monthly ACH payments and track it all with software like Stessa .
A new study recently looked at 13,000 property managers, and more than 100,000 renters and the data will blow your mind. Nearly 60% of renters who didn't use autopay ended up with at least one late fee over a year. Even worse, only 7% of renters had the option to make online payments via ACH. I think it is 1955, and landlords are planning to go the Enchantment Under The Sea Dance.
Besides, setting up autopay is a win-win. It's a win for landlords that don't need to chase down lay paying renters, and it's a win for tenants to avoid costly late-fees and possible eviction notices.
With online rent payments, tenants can schedule recurring payments, set up reminders, and track everything inside a bank-like dashboard.
Ponzi Schemes Never Seem to Pan Out
giphy
2019 saw a massive uptick in Ponzi schemes, according to the Department of Justice. Now 2020 is off to a fast start.
Monique Brady will spend eight years in prison after admitting that she used her Rhode Island property preservation business to defraud dozens of people out of millions of dollars. The DOJ is calling it a Ponzi scheme.
According to a press release from the DOJ, Brady used her business to rake in large sums of money with the promise that investors would receive half of the profits. She also admitted that she told potential investors that her company had secured contracts to renovate properties up and down New England.
It turns out that of the 171 properties she was paid, 98 were never hers. She pocketed the money and didn't perform the work. She went so far as to create fake emails to prove the existence of the rehab contracts. When the IRS came knocking, Brady asked investors to destroy the emails. The IRS didn't like that.
You see where this is going.
According to the DOJ, Brady grabbed more than $10 million from investors, some of which she used to buy personal things. The judge ordered Brady to serve eight years in prison, along with three years of supervised release, and to pay back $4.78 million to investors.
Supply and Demand
It's a seller's market, and I predict my most overused phrase this spring will be "bidding war." January saw home prices surge 7%, and inventory drop 11%. Get ready for some bidding wars. I told you.
The hottest markets with the highest jump in prices also happen to be the most affordable. Memphis shot up 17%, Dayton, Ohio jumped 15%, and Rochester, New York, moved up 13%.
Agents in many of the top 20 markets are reporting multiple offers, some as many as 23. Those homes sold well above asking price in January. When you have that many offers, that's what's known in the industry as a, well, you know.
Four Score and Ten Years From Now
credit: justin renshaw
I don't own a crystal ball, but the good news is that when predicting trends in housing over the next decade, you don't need one. The data speaks for itself. Investors should take note.
Expensive coastal areas aren't getting any cheaper, and they're not building any new coasts anytime soon. That's driver cost-conscious buyers to more affordable inland areas where they can pick up raw land and create a new home over the next few years.
Here are the hottest four markets to keep an eye on over the next ten years.
Spokane, Washington
Did you know that Spokane boasts the most competitive housing market in the country? Neither did we. But it's competition from out of towners that are driving the feeding frenzy. Homebuyers looking to relocate to Eastern Washington State helped drive sales of new homes up 37% over the last quarter. How do you like them apples? (Washington is known for its apples).
Spokane is experiencing a construction boom. The airport is expanding, new hospitals are emerging, and Washington's own Amazon just built a brand new distribution center. That should help those whiny neighbors in Montana who complain about waiting for more than 2-days for Prime deliveries.
Las Vegas, Nevada
Not to be outdone, Sin City home sales grew by 16% last quarter. You can blame Los Angeles. Out-of-town buyers from California drove nearly 50% of home purchases. It's easy to see why when you compare LA median home prices of $650,000 with $285,000 in Las Vegas.
Charlotte, North Carolina
We've been talking about Charlotte for years and for a good reason. It continues to grow at an annual pace of 14%, with most interest coming from out of town buyers. New Englanders looking for a warmer, more affordable lifestyle are flocking to the state. It also features Wildwood, which was one of 2019's hottest neighborhoods in the country. Out of towners are trying to gobble up the new construction houses in Wildwood's next phase.
Orlando, Florida
Home to Disney World and Gringotts, Orlando is bouncing back in a big way. Cheap land makes building attractive for developers. Sales of new homes increased by 21% last quarter. In Orlando, buyers are passing on existing homes and looking to develop their own, so they can be the first ones to mess up the drywall.
News By The Numbers
50%. That's the number of Americans that plan to move in the next decade. According to a new report, they'll relocate for jobs and to be closer to their kids.
11-year high. January reached a new record with mortgage applications reaching an 11-year high. And refinance applications rose a whopping 207% in January thanks to lower rates.
$165 million. The most expensive home ever sold in Los Angeles. That record set this weekend when Amazon's Jeff Bezos bought his new mansion from Hollywood mogul David Geffen. The deal took place off the market, so no real estate agent took home a fat paycheck. I wonder if Geffen gave him seller financing options.
Alex Wong/Getty Images; Los Angeles County/Pictometry
Share The Love
Become a friend of Morning Invest by sharing this newsletter with someone you love.