| TOGETHER WITH | |
| --- | --- |
Happy Wednesday. It's been cold and rainy so we picked up a raincoat for Grover. Not sure he's thrilled about it.
credit: Clayton Morris
In Case You Missed It.
Trevor Noah will host the Grammy's when it airs on January 31.
Purdue Pharma, maker of OxyContin pleaded guilty to criminal charges for its role in the opioid crisis. The company will pay billions to the federal government in penalties and forfeitures.
Scotland has become the first country to mandate free access to menstruation products such as tampons and pads. They will now be made available in all public toilets and workspaces.
Pennsylvania has certified President-elect Joe Biden's win of the Presidential election.
Netflix has removed the Chapelle's Show after Dave Chappelle asks fans to boycott it because he made no money on it.
The stock market looks to have its best month since 1987 even though Jim Cramer is admitting this is "the most speculative" market he's ever seen.
Coronavirus Update:
Total confirmed U.S. cases as of 12:45 p.m. ET Tuesday: 12,448,099 — Total deaths: 258,364 — Total recoveries: 4,633,600
CONFIRMING LOAN

Program

Rate

Change

APR

Change

30 year
2.82

%

0.04%

2.89%

0.04%

15 year
2.73

%

0.19%

2.83

%

0.20%
The Lead: Shortening Quarantine
credit: getty
The Centers for Disease Control and Prevention may soon shorten the recommended quarantine time for Covid from 14 days to 10 days for those with potential exposure to the virus. After this shorter time, if a person continues to test negative, they will be let out.

A spokesperson for the CDC, Henry Walke, said that by 10 days, if someone still has no infection, "then their probability of going on and developing an infection after that is pretty low."

Approximately 50% of people who do become ill with Covid develop symptoms within 5-6 days after exposure. The agency admits that some infections may be missed with these looser guidelines but they are doing this in hopes that more people comply.
Hold Your Breath
credit: istock
A new study shows a strong link between air pollution and Alzheimer's-like brain shrinkage. It's not like we thought air pollution was good for us, but yeesh!
Researchers at the University of Southern California found that fine particle pollution in the air was linked to shrinkage in the brain, particularly in older women. Scientists point to these studies to advocate for stricter air quality standards in order to protect dementia in older populations.
According to the study, "fine particle pollution, or PM2.5, consists of microscopic particles of chemicals, car exhaust, smoke, dust, and other pollutants suspended in the air. The particles are 30 times smaller than the width of a human hair. When breathed in, they can reach deep into the lungs and enter the bloodstream."
Sponsor: BetterHelp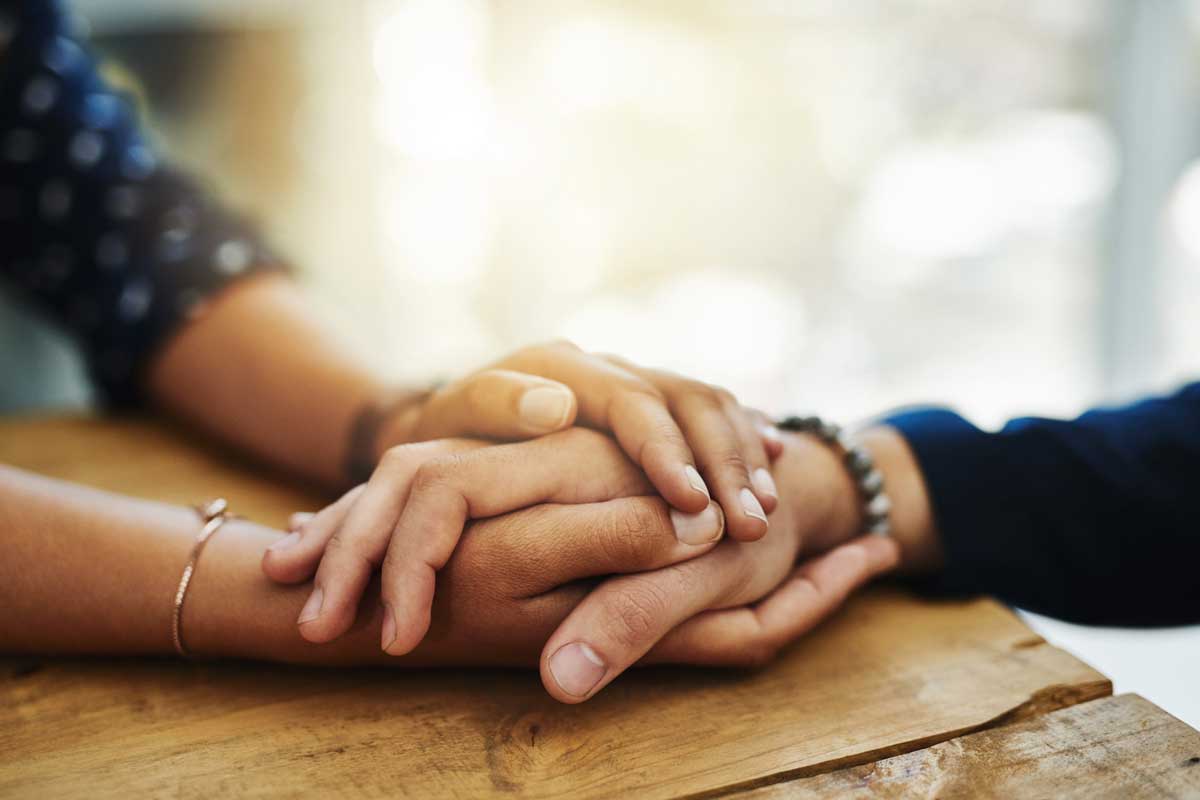 These are difficult times. Many of us are suffering from anxiety, depression, or loss in our lives. And we all need a person to talk to. That's why I'm proud to tell you about BetterHELP.com.
BetterHELP will assess your needs and match you with your own licensed professional therapist
• You can start communicating in under 48 hours
• It's not a crisis line, it's not self-help, it is professional counseling done securely online
• You can log in to your account anytime and send a message to your counselor. You can choose to talk to them any way you want, text, phone call, video call. It's up to you.
• You'll get timely and thoughtful responses plus you can schedule weekly video or phone sessions, so you won't ever have to sit in an uncomfortable waiting room as with traditional therapy.
The best part is that you'll receive 10% off just by using our link right here. Visit BetterHELP.com/invest today to get 10% off your first month.
You don't have to do this alone.
Deal or No Deal?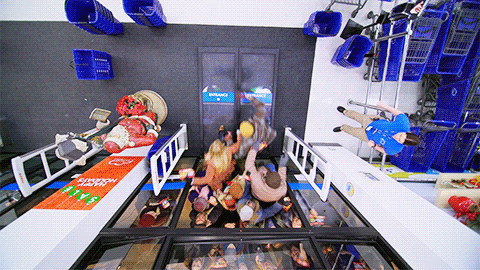 credit: nypost
Try not to get crazy thinking you're getting great deals on Black Friday. We all know you're not. A consumer group in the UK found that the prices of popular products on Black Friday in 2019 were not really cheaper. In fact, those products were cheapest 6 months before Black Friday.
So your ship has sailed for cheap goods. And think about it. WHY would a retailer charge you the lowest price on goods when you need them the most to give gifts? It doesn't make sense and in reality it doesn't happen. So if you're getting something cheap this weekend, it may just be cheap, if you know what we mean.
News By The Numbers
credit: starbucks
25,000. That is how many micron-sized plastic particles are released into your coffee in just 15 minutes if you drink it from a paper cup like a Starbucks holiday cup. These microplastics carry heavy metals that you then invest, at serious risk to your health. If that doesn't get you to use a reusable cup, we don't know what will!

$500,000. That is how much General Motors is offering Cadillac dealers who don't want to renovate their dealerships to sell electric vehicles. The catch is that they have to drop the GM brand. They have to decide by November 30.

11 years old. That is how old an Australian girl was who rescued a baby shark (doo doo doo doo doo doo) from a low-tide pool.

$3,000. That is how much Amazon is paying in sign-on bonuses to hire holiday workers. This is pissing off existing Amazon employees who got $15 turkey vouchers.
Prisoners Receiving Unemployment Benefits
Scott Peterson credit: nbc
Inmates in California filed for and received Covid-related unemployment benefits, including convicted wife killer Scott Peterson, in what the Sacramento County District Attorney is calling the biggest fraud scheme in California history.
Between March and August, these inmates filed 35,000 claims for approximately $140 million and the state sent them the money! Some of them received the money directly in prison. Can you even cash a check or a money order in prison?? Some of them had it sent to family or friends on the outside.
Some of the money was legitimately sent to the inmate and some of it went to falsified social security numbers and names such as "Poopy Britches." Yep. Your taxpayer money, paying Mr. Poopy Britches. All good.
China Is Looking for Moon Rocks
credit: cnn
China launched a rocket to the moon in a mission to collect rocks from the moon. The craft is called the Chang'e-5 probe and it is unmanned.

The probe will enter the moon's orbit and deploy a pair of vehicles to the surface to drill for soil and rock samples. No country has done this since the 1970s.

The U.S. and Russian both had moon surface reconnaissance missions decades ago. China will be the third country to do it but the first in the massive lava plain called Oceanus Procellarum, or "Ocean of Storms." This is a dark spot that measures 1,800 miles wide. The Chinese craft will bring back 4.5 pounds of samples when it returns in 20 days if all goes well.
Share The Love
Become a friend of Morning Invest by sharing this newsletter with someone you love.
When you do, we don't just give you a pat on the back and say, "Well done old sport." We give you actual rewards that'll make everyone jealous.