TOGETHER WITH

Happy Wednesday.

Today is National Lost Penny Day in America (look it up). Sadly it's also Lincoln's birthday. Couldn't they have spaced those two out a little? Seems rude.

Side note I found a penny on the sidewalk this morning. I win. Sure Sen. Bernie Sanders won the New Hampshire primary last night but I feel like I've got bragging rights here.

In today's newsletter:

Trump's budget bombshell
Timber could cure our multi-family housing crunch
Rent vs. buy: who wins?
CONFIRMING LOAN

Program

Rate

Change

APR

Change

30 year

3.89%

0.08%

3.96%

0.08%
15 year

3.28%

0.12%

3.42%

0.11%



GOVERMENT

Program

Rate

Change

APR

Change

30 year

4.35%

0.34%

5.12%

0.33%
15 year

3.78%

0.13%

4.60%

0.14%



JUMBO

Program

Rate

Change

APR

Change

30 year

3.82%

0.05%

3.88%

0.06%
15 year

3.57%

0.09%

3.68%

0.09%
HUD loses beauty contest, returns to go

President Trump dropped his proposed budget for 2021. The key word here is proposed. The budget must pass congress before anything is put into motion but if this budget were to begin as is, the Department of Housing and Urban Development, colloquially known as HUD, would see a drastic cut to it's funding to the tune of 15.2% or $8.6 billion.
This is a bit worrisome since housing in urban centers has become increasingly unaffordable for the lowest income families. But it is consistent with Trump's beliefs that real estate is best left to the private sector and that people should not depend on government assistance for long-term living situations. Dr. Ben Carson, who runs HUD, echoed this sentiment in a statement saying, "We must remember, compassion is not always how many people we can get on a government program, but rather how many people we can help graduate out of a program and into financial independence. The road to self-sufficiency is one that is sure to improve the lives of all Americans."
In other words: We want to wean people off this program anyway and if fewer people can get in, that also accomplishes that goal.
Well…..we could let economists fight this out to the death and we could wax political about it too but we refrain. Instead we point out the obvious: the private sector will be increasingly rewarded for investing in housing for all demographics, rich and poor. This government dose not want to pervert market forces by lifting up the lowest socioeconomic classes. It will be up to us investors to take it into our own hands. Let's please agree to do so responsibly.
Land down under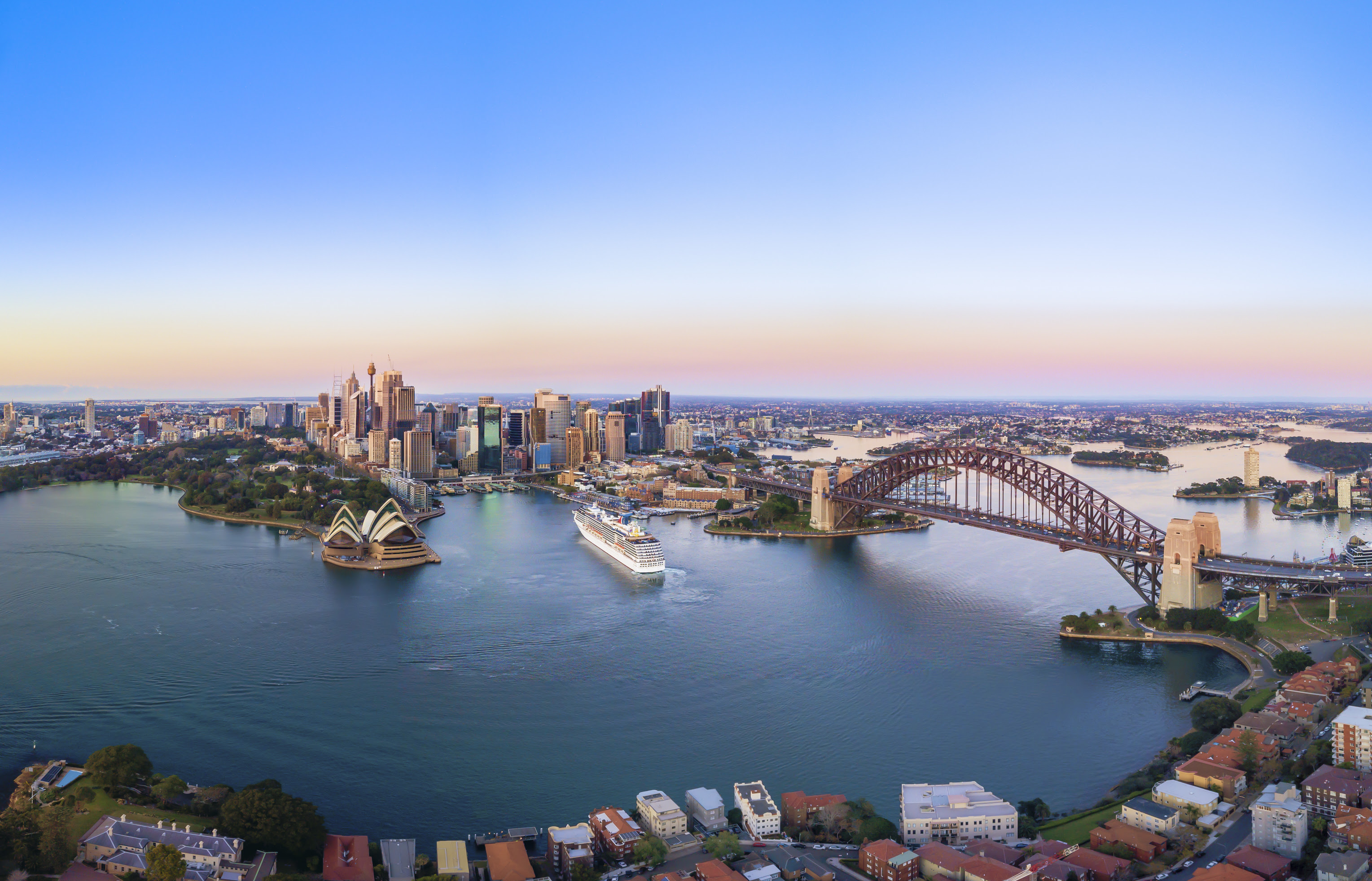 What happens when the government promises to pay 3/4 of your deposit on a new home? A surge of first-time home buyers, that's what! A new program in Australia is accomplishing just that.
The First Home Loan Deposit Scheme allows first-time buyers to come up with only 5% of their deposit. The remaining 15% comes from tax-funded government programs. After that, the mortgage is up to the homeowners.
This scheme – does anyone else think it is odd to use the word "scheme" for a government program? Anyway, the scheme has resulted in a 26% increase in first-time buyers in the marketplace. The government put this into place as home prices continue to rise with the median home price in Sydney hovering around $1 million. Meanwhile, interest rates are at an all-time low of 0.75% sending Australians the signal: If you're going to buy, now is the time!
Sponsor: DealCheck
Investors love real estate but they hate the drudgery of analyzing deals.
Enter DealCheck . This amazing property software that lets you run numbers on a property in seconds, not hours. I can only imagine how rich I'd be if I had this software when I started investing back in the 1920's before color movies.
DealCheck let's you import public records, spreadsheets and even Post It notes. Well I don't know about the last one but it can handle anything you throw at it. Their software makes it easy to analyze rental properties, flips & multi-family buildings, estimate profits and find the best real estate deals.
The best part, you can try it for free right now and unlock the power of DealCheck
Should you rent or buy?

The nation's top 50 metropolitan ares are split right down the middle where the good Lord split ya. Sorry I was channeling grandma there for a second. When it comes to the rent versus pay the bank calculation it's cheaper to own a house in 24 markets and cheaper to rent in 26. It all comes down to location and no two locations are the same.
Investors and first time homebuyers have been snapping up lower-end homes which is driving prices higher. You can thank lower mortgage rates and record low supply for the stiff competition.
The data looked at median rent prices, median home sale pries, and taxes and insurance. First-time home buyers were the crux of the study from First American Data Tree. The study assumed a 30 year fixed-rate mortgage at 5% interest with a 5% down payment.
Most of the top markets showed little difference between renting costs and buying costs. It is more attractive to buy in cities in the Midwest and South.
If you're a renter in Memphis, Tennessee for example you can expect to shell out $914 a month, which is twice the $462 of owning a home. The same is true for Birmingham, Pittsburgh, Jacksonville, Oklahoma City, St. Louis, Tampa, Atlanta, Miami and New Orleans.
Out in the Wild West of California, Oregon, Colorado, and Utah the opposite was true. It's far cheaper to rent than own a home. Home prices in the West are some of the highest in the country.
TIMMMMBBBBEEEERRRRRR!

Europe is at it again, innovating while the rest of the world sits back and watches. Architects in the Nordic countries are combatting global climate change by building gorgeous high rises made out of timber from their own backyards.
The latest gem, The Kajstaden Tall Timber Building in Sweden, has nine floors with an elevated ground floor and a double-height top floor. At 11 stories, It's now the tallest timber building in the country with more on the way. Take that IKEA.
C.F. Møller Architects, the team behind the Kajstaden building, says building with timber has a long list of benefits over concrete. Starting with precision design, architects can craft more elegant buildings with a high degree of detail not found in concrete. Additionally Its carbon footprint is estimated at 44% less than a concrete equivalent. It's also more energy-efficient than steel and concrete because it locks in air and keeps builders from having to use extra materials for insulation. That's something that surprised the heck out of us here at Morning Invest.
Additionally the construction times are significantly less than a similarly sized concrete building. Each floor of the Kajstaden building took only three days to put together.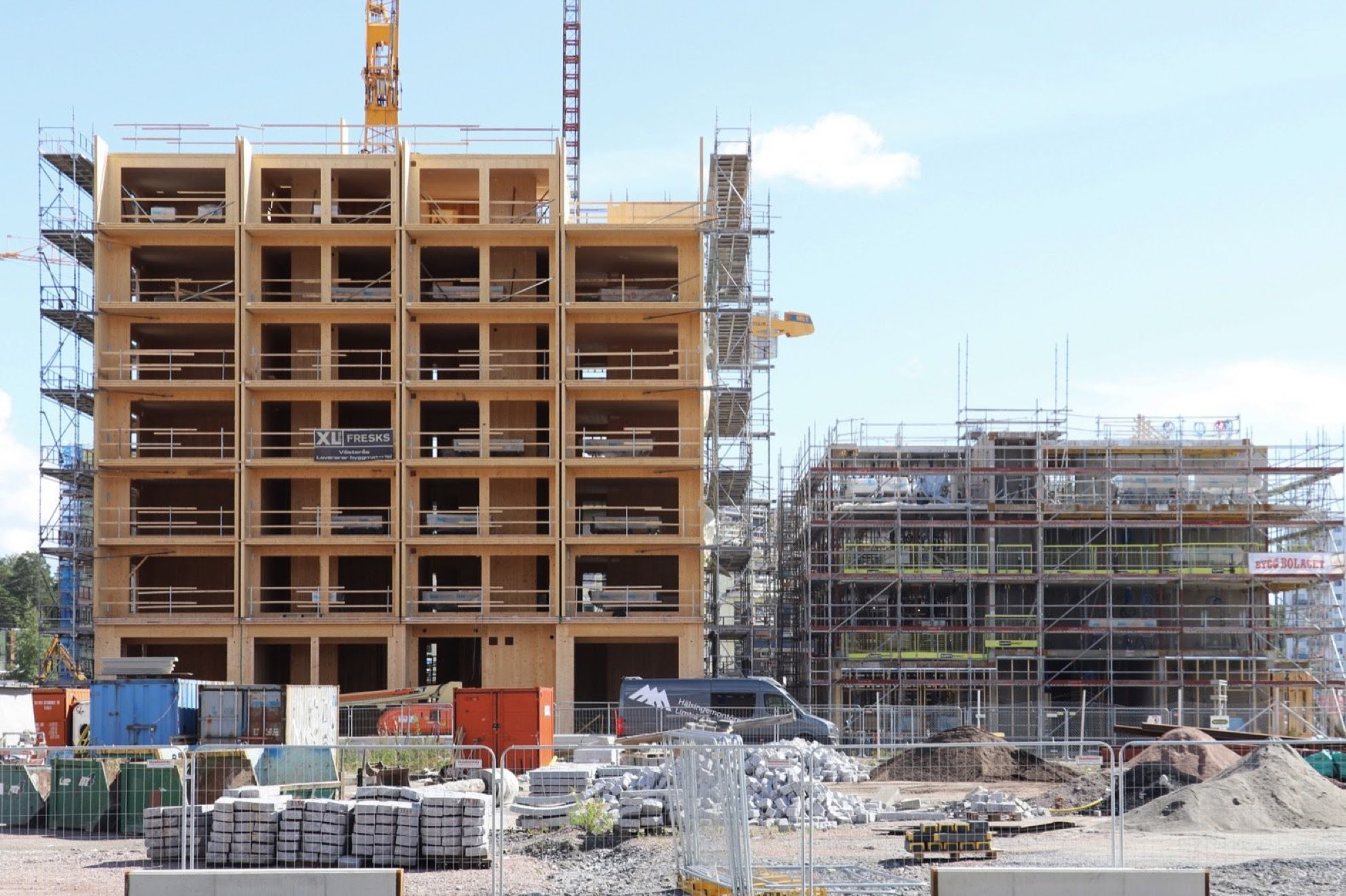 But how long will it last?
Let's be honest you're thinking what I'm thinking which is how long can a wood building last in the harsh climate of Sweden, Norway, and Finland? Turns out just as long as concrete, 120 years, thanks to high levels of resistance to fire and moisture with cross-laminated timber. In fact, the architects planned for this building to be easily taken apart and the materials reused in the year 2140. I'll do a follow up story then.
Is America watching? America is struggling to keep up with multi-family demand thanks to long construction times and labor shortages. Perhaps U.S. builders should expense a trip to Sweden.
File under craziest news story of the day

Thinking about investing in luxury homes? You better add a hair salon.
It's a trend not reserved for Mariah Carey any longer. Luxury homes are increasingly showing off hair salons so pampered home owners don't have to deal with the drudgery of leaving the house.
It might not seem that far fetched when you remember many luxury homes feature lap pools and professional fitness centers. What's the problem with slapping up a mirror and a stylist chair? Oops I forgot the manicure and pedicure stations, central hair vacuum system, and hair washing basins.
Pretty soon people are going to be putting movie theaters in their basements.
News By The Numbers
67. That's the new retirement age in America. Forget 65, new research shows that 67 is when most Americans think they'll call it quits.
1.6%. Despite the cost of installing hair salons, luxury home prices climbed 1.6% over last year. Sales of homes priced above $1.5 million rose 11.2%. Not too shabby.
3. These are the three things you should never put down your kitchen drain. Cooking oil, grease and fats can congeal and clog pipes. Coffee grounds can combine with grease and turn into a rock. Pasta and rice absorb water and expand like those toy sponges we used to have as kids.
Share The Love
Become a friend of Morning Invest by sharing this newsletter with someone you love.