| TOGETHER WITH | |
| --- | --- |
Happy Thursday. It's stimulus day! We're not getting a cake with candles or anything fancy, but word on the D.C. street is that the GOP is ready to announce a final stimulus package today. Make sure you subscribe to our YouTube channel for up to the minute details.
In Case You Missed It. Portland, Oregan Mayor Ted Wheeler joined protesters on the front lines Wednesday night and was tear-gassed with the crowd. The gassing comes just days after criticizing the Trump administration's deployment of federal agents.
Coronavirus Update: Total confirmed cases as of 5 a.m. ET: 3,970,908 — Total deaths: 143,190 — Total recoveries: 1,210,849
On Wednesday Texas reported it's highest single-day death count. California broke a new single-day case record with 12,000 new infections.
In Today's Newsletter:
GOP leadership come to an agreement on a stimulus
The housing market is on fire
Mars as you've never seen it
CONFIRMING LOAN

Program

Rate

Change

APR

Change

30 year
3.20

%

0.04%

3.27

%

0.04%

15 year
2.77

%

0.05%

2.91

%

0.05%
The Lead: Stimulus Plan Coming Today
credit: getty
It seems Republicans are starting to fall in line with a proposal for the next stimulus bill. This does not mean that anything has passed legislation. It just means that Republicans have agreed on what they will propose. Whether the President or Democrats will sign off is another thing entirely.
Still arguing
Republicans had been at odds over what they wanted in the next bill, fighting between family pay-outs and payroll tax cuts. They also could not agree on an amount to propose for COVID testing and COVID safety measures for schools, daycare centers, and senior centers.
We do not know what they actually agreed to. We only know that they are starting to agree amongst themselves. Or so they say. Again, just because they agree with each other does not mean the President or Democrats will agree. But at least we seem one step closer to an actual proposal on paper so negotiations with other legislative branches can begin.
Sponsor: Outlet Finance
What if you could get a 6% interest return on the money in your savings account? You'd probably just laugh and say that's not possible. Enter our friends over at Outlet. They have an amazing savings account alternative with a 6% interest rate! Outlet is unique because your savings are backed by cryptocurrency which trades at a much higher rate than anything you'd get in a local bank.
And the best part is you'll get free money in your account if you sign up for free right here. You can open an account with any amount of money you want. I started mine for only $100.
To take advantage of this amazing interest rate and get free money deposited in your account, sign up here for Outlet.
Unemployment Benefits Getting Slashed
credit: istock
While lawmakers duke it out over the next stimulus bill, the $600-per-week unemployment benefits will end in a matter of days. Republican Senators are proposing a short-term extension to buy themselves time but again, nothing has been approved yet.
Some Republicans are proposing an extension of this benefit but at a fraction of the current number. Anywhere from $200 to $400 per month has been discussed, rather than the $600 per week it has been since March. This would have a significant impact on 11% of the population that has been unemployed as a result of the pandemic and are struggling to pay their bills.
While Republicans balk at the unemployment figures and worry – quite rightly – about how the debt-ridden government will pay for it, Democrats want to ensure it is extended until at least 2021. There is no doubt that people need it. Over 30 million Americans are benefiting from it right now. There is doubt that the country can afford it. These are agonizing problems but these people put themselves up for election to solve them! Yet it does not seem like they will solve anything in time for the July 31 deadline.
News By The Numbers
credit: elderfox
4K. For the first time ever we can look at the Martian surface in stunning 4K resolution thanks to a YouTuber who took NASA photos and converted them to panoramas. Somedays I love the internet.
37. That's how many active volcanoes were just discovered on planet Venus. It's a major revelation as scientists always believed it was a dead planet.
$1000. That's how much you'll be fined in Washington, D.C. if you leave home without a mask on. The mayor issued an executive order. I wonder if that includes 1600 Pennsylvania Avenue.
Biden Sets Sights on Real Estate Investors
Could Joe Biden be planning to kill off the 1031 Exchange? The Presidential candidate has been promoting his Caring Economy plan, a proposal to stimulate an economy badly hurting from the pandemic.
The plan is not clear, nor has a written version been released. Biden and his campaign have been speaking about it publicly this week and it does seem like it would eliminate tax breaks for real estate investors such as depreciation deductions and like-kind 1031 Exchanges.
A 1031 Exchange is when a real estate investor sells a property and invests the profit into another property without any tax on the profit. Investors say that it improves liquidity and promotes investment in the marketplace. Eliminating this rule would likely prevent new investments and slow down the industry, which is one of the few actually doing well during the pandemic.
The country is racking up debt with stimulus programs and will need more tax revenue than ever to dig out. We expect more suggestions like this, with the government looking to find revenue wherever it can, including in the pockets of anyone it thinks can help.
Surprise, Surprise, Surprise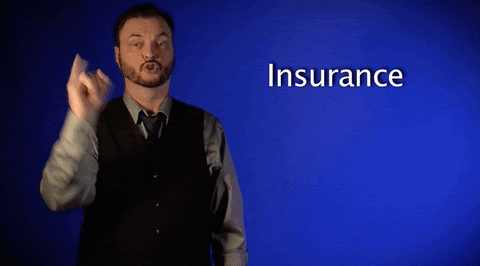 Insurance companies are pushing back on COVID-related business claims. This is a battle that has only just begun and will certainly get worse.
Insurance companies have largely denied claims for business interruption and some businesses such as In-N-Out Burger and the Houston Rockets have taken the insurers to court but with little success. Courts have ruled in favor of the insurance companies thus far.
Some experts expect that the pandemic could lead to anywhere between $40 and $80 billion in insurance payouts in the US alone. To put that in perspective, 9/11 resulted in $47 billion and Hurricane Katrina $54 billion.
The insurance industry is no doubt banking on the fact that businesses that need an insurance payout can ill afford expensive litigation with an insurance company to force that payout. Which is kind of a dirty game and not at all like the good-vibes culture the insurance companies' commercials would have you believe they are all about. In good hands, you say?
Housing Market Is Too Legit To Quit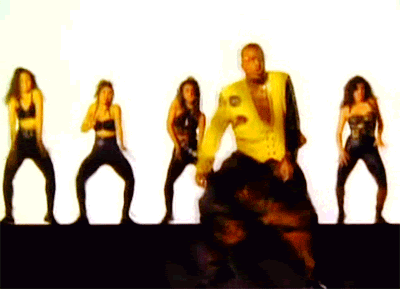 credit: giphy
Ten years ago the housing market was the impetus for an economic collapse. Now it is the lone standing wolf during an economic collapse. How about that?
The real estate industry has defied expectations with sales during the pandemic with sales surging over 20 percent in June. Some areas are actually doing better than they were before the pandemic.
Keep in mind that new home construction never shuts down even during the strictest lockdowns so people with an appetite for new homes can find them. No doubt many families found their homes unsuitable during months inside of them and began to dream of more counter space but that can't be the only reason for growth. Urban flight is also a factor with more families coming to the realization that they do not need to work in an office in an expensive city. And first-time homebuyers accounted for 35% of the purchases of existing homes in June, indicating that millennials that had been holding out on buying their first homes could not resist the low mortgage rates any longer.
Could this growth be sustained? That is hard to say given that unemployment is still on the rise and lockdowns are coming and going without predictability. Still, national average prices have not come down like most investors had hoped which means that there are still buyers and sellers doing deals.
Share The Love
Become a friend of Morning Invest by sharing this newsletter with someone you love.
When you do, we don't just give you a pat on the back and say, "Well done old sport." We give you actual rewards that'll make everyone jealous.