| TOGETHER WITH | |
| --- | --- |
Happy Wednesday. We had an overwhelming number of people join our Georgia election live coverage yesterday afternoon. (Over 200,000 of you) Which got me thinking. Would you like us to start doing a regular afternoon show? Go to this video and drop me a comment and let me know. Here's the link to the video. I read all of your comments.
Hmmmm…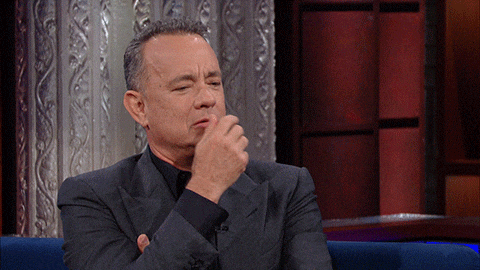 credit: giphy
In Case You Missed It.
A federal judge threw out President Trump's motion to decertify the election results in Georgia.

H&R Block and TurboTax customers are reporting issues receiving their $600 stimulus money.
Scottish first minister Nicola Sturgeon says that President Trump cannot come to Scotland after he leaves the White House due to travel restrictions for essential purposes and "coming to play golf is not what I would consider an essential purpose."
Music legend Dr. Dre suffered a brain aneurism and released this statement from the hospital: "Thanks to my family, friends, and fans for their interest and well wishes. I'm doing great and getting excellent care from my medical team. I will be out of the hospital and back home soon."
President Obama was spotted away from the political hullabaloo, blissfully paddle boarding in Hawaii this week.

Amazon bought 11 Boeing airplanes to speed up online deliveries.

There is a new conspiracy theory that President Obama and the Italians worked to steal the Presidential election away from President Trump. Fuhgeddaboudit!
Coronavirus Update:
Total confirmed U.S. Wecases as of 12:15 p.m. ET Tuesday: 20,843,556 — Total deaths: 354,263 — Total tests: 252,978,384
CONFIRMING LOAN

Program

Rate

Change

APR

Change

30 year
2.73

%

0.06%

2.78%

0.06%

15 year
2.43

%

0.11%

2.53

%

0.12%
The Lead: Georgia Runoff Election
credit: ap
The Georgia senate race is playing out like a cliffhanger movie. The Associated Press is calling Democrat Raphael Warnock the winner of his race against Republican incumbent Kelly Loeffler.

The second race between Republican David Purdue and Democrat Jon Ossoff has not been called but this will decide the balance in the Senate. Ossoff was ahead when this newsletter was published.

What now?
If Purdue wins, the Republicans will keep control of the Senate for the foreseeable future and so will Senate Majority Leader Mitch McConnell. If Ossoff wins, Democrats will control all three legislative branches after President-elect Biden's inauguration and we can bet that they will begin passing laws that Republicans have blocked in record speed.

Of course, the President-elect still has challengers to his Presidency as 13 Republican Senators have pledged to join House Republicans in refusing to certify Biden's win today. They face blowback from Wall Street and the U.S. Chamber of Commerce for undermining "our democracy and the rule of law."
Follow The Money
Together, these 13 Senators have received nearly $2 million from these big corporations, all of whom may not donate again after these shenanigans. But this is the hill they seem willing to die on, even though the chance that it changes the outcome is negligible.

Vice President Mike Pence says he will fulfill his duty to certify the election results today, despite pressure from President Trump not to.
Sponsor: TrueBill
What if I told you that you could save $720 this year just by using Truebill? Would you believe me? Well, you don't have to take my word for it. You can try it right now have your mind blown. Just click here.

Truebill shows you how many subscription services are you paying for each month. Do you even know? Subscriptions add up, and sometimes we don't notice the monthly deductions from our bank accounts.

● 80% of people have subscriptions they've forgotten about. Are you one of them?
● How do you keep track of your bill payments and budgets? Clunky Excel spreadsheets? Scattered Post-it notes?

Truebill is the smartest way to manage your finances with an easy-to-use app. You can review all of your recurring charges in one place and the best part is that you can cancel those pesky subscriptions right inside the app.

I couldn't believe how much money they saved our family. They found old subscriptions that I didn't even know about. Try it right now by clicking this link to start saving some money.
I'll Take A King Bed In A Bubble Please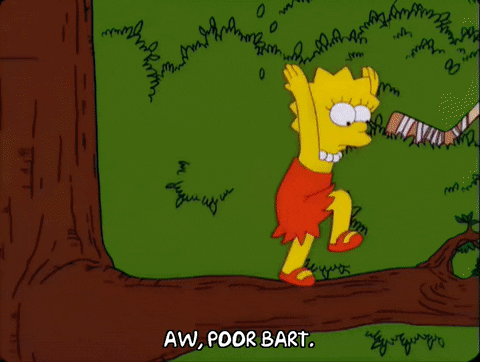 credit: giphy
You can take a vacation in Kauai if you agree to staying in a resort bubble. This means that you have to have a recent negative Covid test and stay in your hotel for 72 hours after arrival.

During the first 72 hours, guests can go to the pool, beaches, and dining but they must arrive by hotel transport. They can't drive their own car or rental car onto the property. After 72 hours, they can test again and if the test is negative, they will be free to move about the island.

Each resort will have 6 separate bubbles to keep guests corralled off from one another and they will each have to wear a bracelet to monitor their movement.
Well, That Really Sinks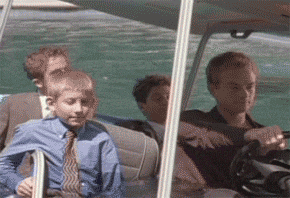 credit: giphy
More than 4.6 million square miles will sink into the earth and disappear by 2040, according to a new study in Science. This is due to a phenomenon called subsidence, the lowering of the Earth's land surface.

The main culprit behind subsidence is the depletion of groundwater and the extraction of oil and natural gas. It degrades land slowly, ultimately making urban areas unsafe by causing earth fissures, damaging buildings, and increasing flood susceptibility.

This is shocking but not surprising. Did we think we could take resources from the earth without disruption? This will have to be addressed because the research estimates that 22% of the world's major cities are in potential subsidence areas.
News By The Numbers
credit: mymodernmet.com
3. That is how many bobcats sat nicely on a log for this beautiful photo without attacking the photographer. That is because the camera was on a drone.

$190,000. That is how much the Shangri-La Hotel in Singapore will offer in free medical coverage if one of its guests contracts Covid during their stay. This offer is good through June 30, 2021. Offer not good for Americans sadly.

$15 million. That is how much New York lawyer Burt Pugach's estate was worth when he died on Christmas Eve. He left it all to his caregiver but friends and family are challenging the assets in court.

600,000. That is how many poultry birds will have to be killed in France as the country fights to contain an avian flu. Other European countries have had to do the same. Why do they use the word "cull" when they say that they have to kill animals? Who are they fooling with this language?
Whale Tail
credit: getty
Scientists say that whales have started to show up in polar regions again, after being on the brink of extinction for 40 years.

Blue whales are showing up in the sub-Antarctic island of South Georgia, where scientists have cataloged at least 41 new whales. There have also been more sightings of the humpback whale in the western Antarctic Peninsula.

Over 1.3 million whales have been killed in the last 70 years but it seems new generations are testing the waters to come back. Ships have learned to slow down when whales are sighted, which can save their lives, but noise pollution remains a problem. Underwater recording devices produce loud, low-frequency noise that has been shown to separate humpback mothers from their calves. This must be addressed because not all whale species have shown recovery. Belugas, bowheads, and some humpbacks still have population problems.
State Tree, Bird, Flower, Dinosaur
credit: amazon
A lawmaker in Massachusetts wants his state to have an official state dinosaur. This is not an attempt to shirk off more pressing lawmaking. He is doing it to help children get involved in the legislative process.

Representative Jack Lewis posted a poll pitting the Podokesaurus holyokensis against the Anchisaurus polyzelus. Both dino's fossils were first discovered in Massachusetts. Rep. Lewis wants residents to vote on which one should be the state's official dinosaur so that he can file the legislation on January 15.
This is a lovely project but…we were able to cast a vote for the Anchisaurus polyzelus and we are not Massachusetts residents so could there be potential voter fraud involved? We know who we will not call if we want to challenge the results of this election!
Today's Live Show
On today's live show we're taking you to Georgia for the very latest election results. We'll also look at how soon we might see a $2,000 stimulus check if Georgia turns blue. Join us at 9 AM Eastern over your cup of coffee or tea. Click here to watch and subscribe.
Share The Love
Become a friend of Morning Invest by sharing this newsletter with someone you love.
When you do give you actual rewards that'll make everyone jealous.