| TOGETHER WITH | |
| --- | --- |
Happy Wednesday. Netflix Games launches today. I can't wait to play The Crown and Stranger Things.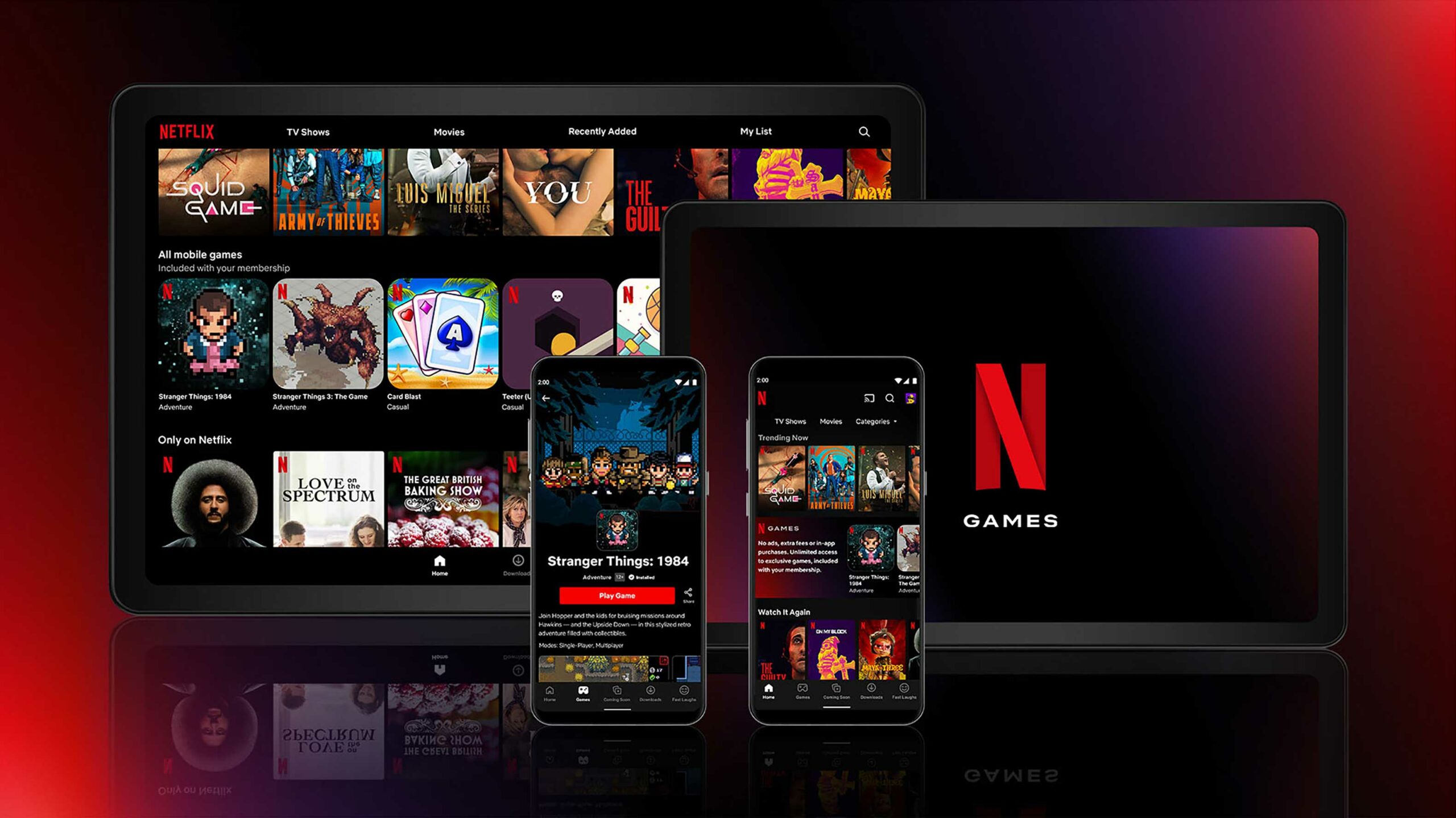 credit: netflix
In Case You Missed It.
🗳 Republican Glenn Youngkin defeated Democrat Terry McAuliffe to win the governorship of Virginia.
😱 Even more shocking is New Jersey. With 88% of the vote in at this hour, Democratic Governor Phil Murphy is losing to Republican Jack Ciattarelli. Join us on our live show at 9 AM Eastern for a full breakdown of Tuesday's elections.
⚾️ The Atlanta Braves shut out the Houston Astros 7-0 to win their first World Series since 1995.
🧛🏻 Kristen Stewart announced on "The Howard Stern Show" that she and Dylan Meyer are engaged. Meyer is reportedly not a vampire.
🇷🇺 Satellite images show that Russia is once again building muscle at the Ukraine border.
🇮🇱 Israeli minister Karine Elharrar could not attend COP26 on Monday because it was not wheelchair-accessible. They got her there Tuesday.
🇪🇹 Ethiopia is under a six-month state of emergency, instituted Tuesday to protect citizens from the terrorist group the Tigray People's Liberation Front.
Coronavirus Update: 😷 Total confirmed U.S. cases as of 11:45 a.m. ET on Tuesday: 46,099,376 — Total deaths: 747,296
| | | | |
| --- | --- | --- | --- |
| | Bitcoin | $63,398.15 | |
| | | | |
| --- | --- | --- | --- |
| | Ethereum | $4,606.97 | |
| | | | |
| --- | --- | --- | --- |
| | Cardano | $2.12 | |
| | | | |
| --- | --- | --- | --- |
| | Dow | 36,052.63 | |
| | | | |
| --- | --- | --- | --- |
| | S&P | 4,630.65 | |
| | | | |
| --- | --- | --- | --- |
| | Nasdaq | 15,649.60 | |
*Stock data as of market close, cryptocurrency data as of 5:00 AM eastern.
Markets: There's a lot of green in the equities markets as treasury yields dropped ahead of today's Fed's policy announcement. Ethereum hit a new all-time high as Morgan Stanley sees a price target of $8,000 before the end of the year.
CONFORMING LOAN

Program

Rate

Change

APR

Change

30 year
2.84

%

0.03%

2.90%

0.03%

15 year
2.17

%

0.06%

2.30

%

0.08%
Lead: Kids Meet Pokey The Vaccine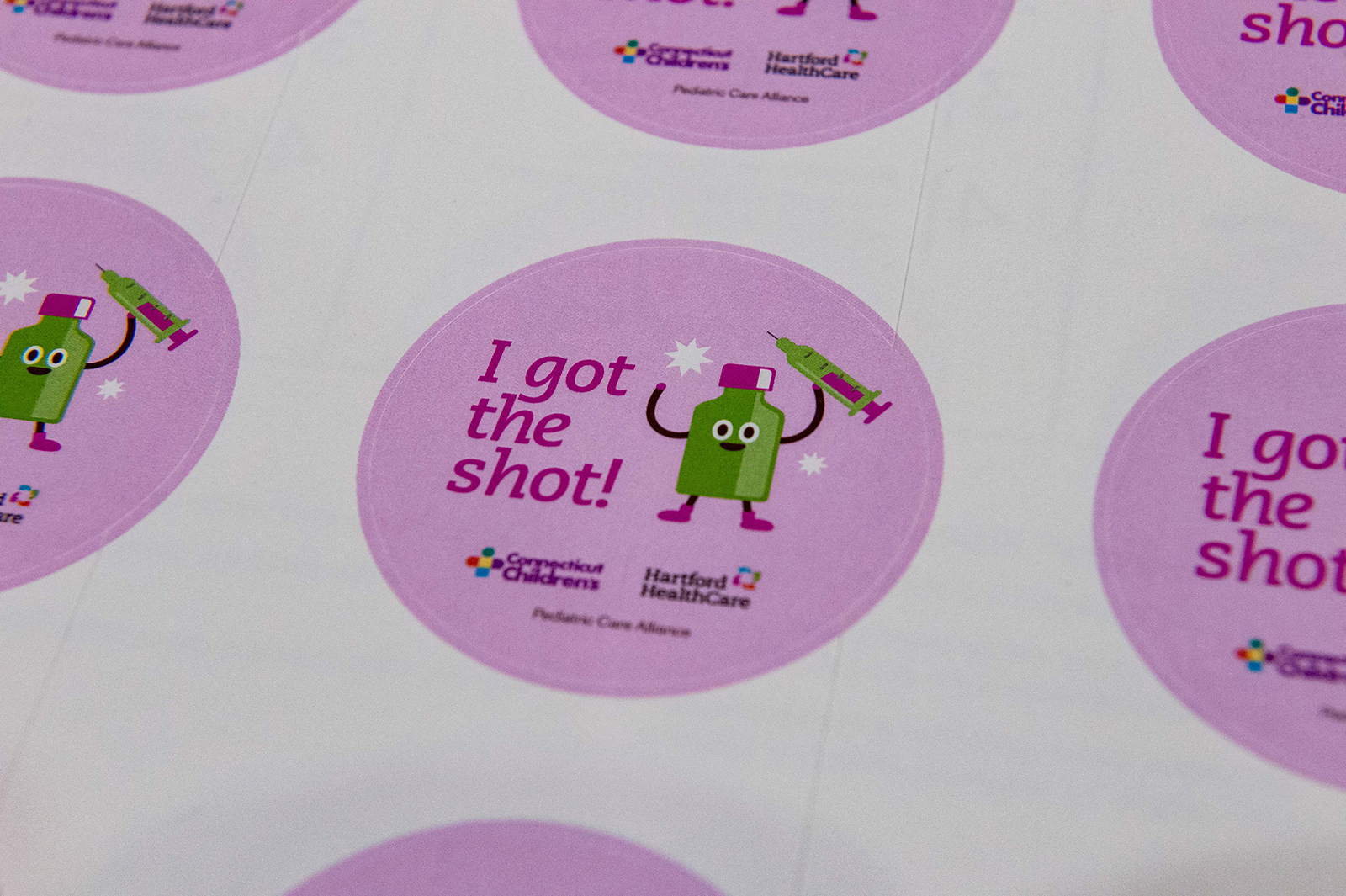 credit: getty
The U.S. CDC votes are in: mini-Covid shots are a go! The vaccine rollout for kids across America starts today.
The CDC's Advisory Committee on Immunization met all day Tuesday to hear about school closures, the mild to moderate side effects that occurred in the vaccine study, and procedures for parents to report side effects of the vaccine once it goes public. The day ended with a unanimous vote to recommend.
CDC Director Rochelle Walensky wasted no time, signing off on the recommendation Tuesday night. "We know millions of parents are eager to get their children vaccinated and with this decision, we now have recommended that about 28 million children receive a COVID-19 vaccine," Walensky said in a statement. "As a mom, I encourage parents with questions to talk to their pediatrician, school nurse or local pharmacist to learn more about the vaccine and the importance of getting their children vaccinated."
Many vaccines are ready and waiting for the littles starting today. Following the FDA's emergency authorization on Friday, the White House started transporting them from storage to distribution centers around the country. Parents can visit vaccines.gov to find the spot that works for them.
Steeling The Spotlight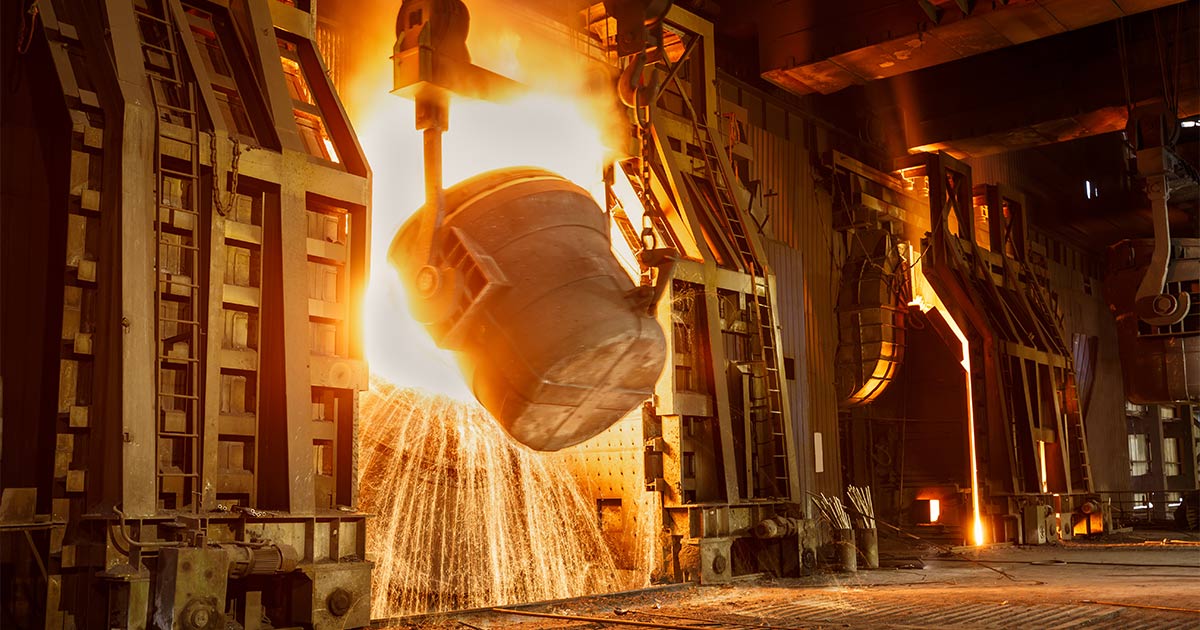 credit: steel.org
Just before heading for COP26 to make climate crisis pledges and promises, most of which might be fulfilled at some point in the future, the U.S. and E.U. stole a moment in Rome to come to a green steel deal.
Steel might not be the first thing you think of when it comes to saving our planet, but according to Reuters, the industry contributes 3 billion tons of CO2 a year.
Under the deal, Trump's 25% tariff on steel imports from the EU to the US is gone. The tariff reduction will be mutual on both sides, but tariffs will remain on imports from any state that doesn't meet the TBD standards for low-carbon steel production. (Details are still being ironed out.)
The US, Germany, and Italy are the three largest steel importers in the world, so they hold a lot of cards here. On the other side, China produces half of the world's steel. This steel deal could hit them where it hurts.
Sponsor: Harry's

I'm not a fan of shaving. In fact, I find it tedious. But Harry's takes all the pain out of the process with their amazing 5 blade razors and shaving gels. I will never use another brand of razors again.
Harry's creators thought it was outrageous for razors to cost so much money and for the blades to stink so much. So they built their own company, bought a German blade factory, and did it themselves. Now Harry's makes THE BEST razors at an unbeatable price. And they're delivered right to your door as often as you need them for just $2 a refill. Try to beat that price! You can't.
Try Harry's today and get a special offer. You'll receive a 5-blade razor, a weighted Truman handle, foaming shave gel, a travel blade cover, and a travel-size body wash. Visit Harrys.com/invest to redeem your offer.
End The Daylight Saving Madness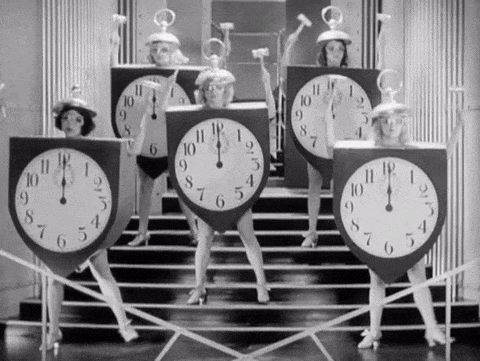 credit: giphy
The tyranny of daylight saving is almost over in the U.S.! Most of the country falls back an hour to standard time on Sunday. Many experts think they should stay there. (Including the whole team here at Morning Invest)
The practice (which is called daylight saving and not daylight savings) was first instituted nationwide in the '60s. The Department of Transportation is the boss of DST and says it offers energy savings, fewer accidents, and a reduction in crime. Data seems to show most of that isn't quite true.
Even if there was data supporting DST, many think the bad outweighs the good. And many of those people are experts, who say the practice of hopping hours can screw with sleep, which can be disastrous. Even more so for kids and teens, many of whom have to do Calculus at eight in the morning.
I Want To Believe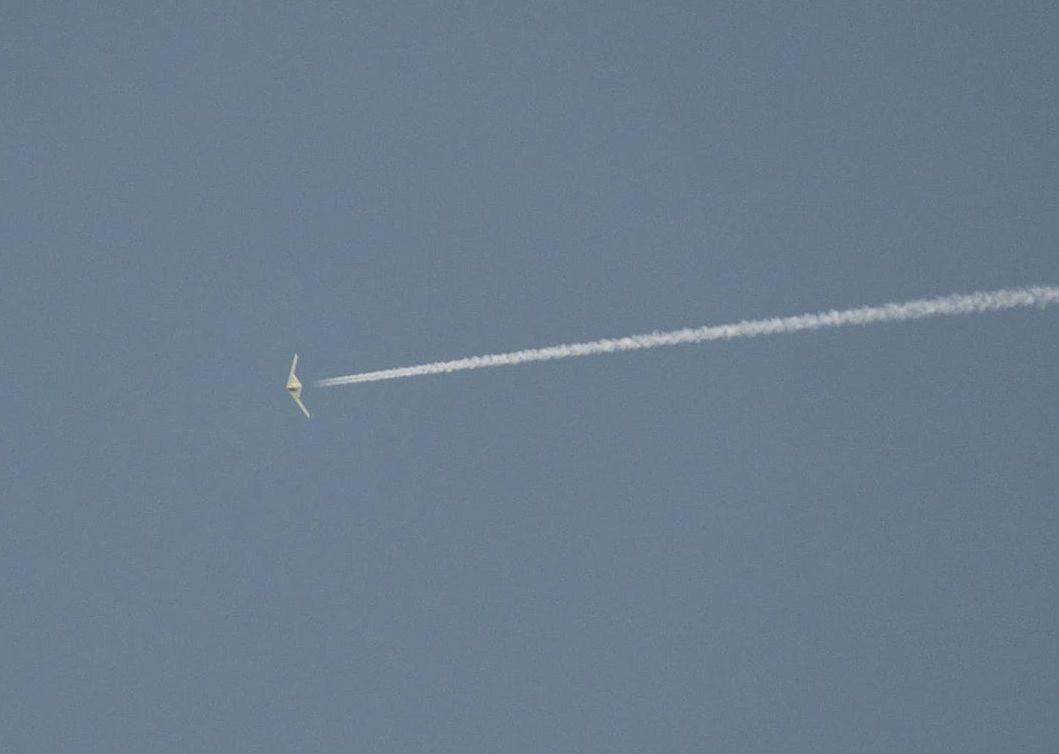 credit: aviationweek
A flying object was recently spotted over AREA 51!!!
While it could be an alien ship, The War Zone has some evidence that points to a super-secret surveillance drone from the U.S. Air Force called RQ-180.
(But it could be aliens.)
The drone was first spotted last year over the Mojave Desert, then in September above the Philippines, and now Area 51. These could be different drones (or alien ships), but they look the same.
According to The War Zone, Joerg Arnu, who maintains Dreamland Resort, was on the scene for the Area 51 sighting:
"A friend who wishes to remain anonymous and I were at the Groom Lake Road gate yesterday. I heard a faint aircraft noise and noticed a contrail straight above us, inside the Area 51 restricted airspace, heading roughly SSW. Through my IS [image stabilized] binoculars, I first thought I was looking at a B-2 until I realized it had a POINTED tail. The B-2 has a serrated tail."
This could be a sign that the Air Force is ready to go public with RQ-180. It could also be a sign that the aliens are ready to go public.
News By The Numbers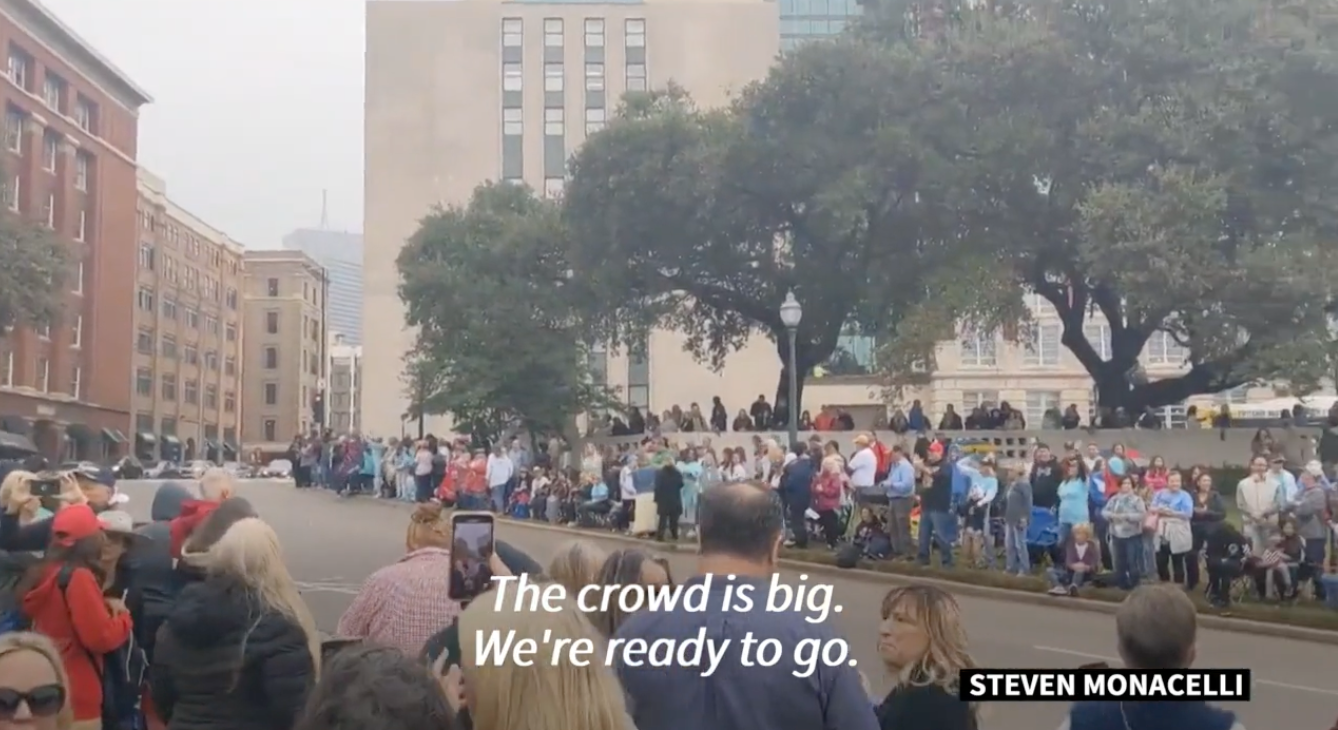 credit: yahoo
Hundreds. That is how many QAnon supporters went to the grassy knoll in Dallas to meet JFK, Jr., who they believe faked his own death and will run with Trump in 2024. He did not show up. He died in a plane crash in 1999.
3. That is how many times the Hubble Space Telescope has entered safe mode this year. They should try turning it off and on again.
50+. That is how many cancers a new blood test can detect.
Over 100. That is how many countries committed to ending deforestation at COP26, including Brazil, China, the U.S., Congo, and Russia.
$700. That is the bill a Georgia woman received after sitting in an ER waiting room for 7 hours without being treated. When she contacted the hospital, they emailed: "This is hospital protocol. Sorry about that. But the balance is valid." This is what American health care looks like.
Today's Live Show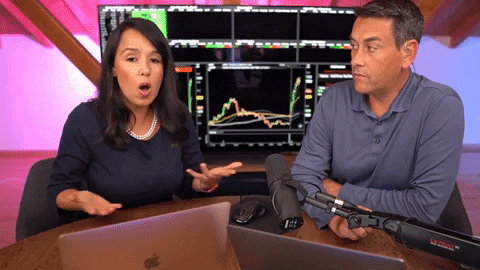 SHOCKING ELECTION RESULTS COULD CRUSH DEMOCRATS STIMULUS PLANS
Join us on today's live show as we look at the latest stimulus news, Biden's stunning rebuke on election night, and so much more. Click here to RSVP and we'll see you at 9 AM Eastern.
The Butterfly Effect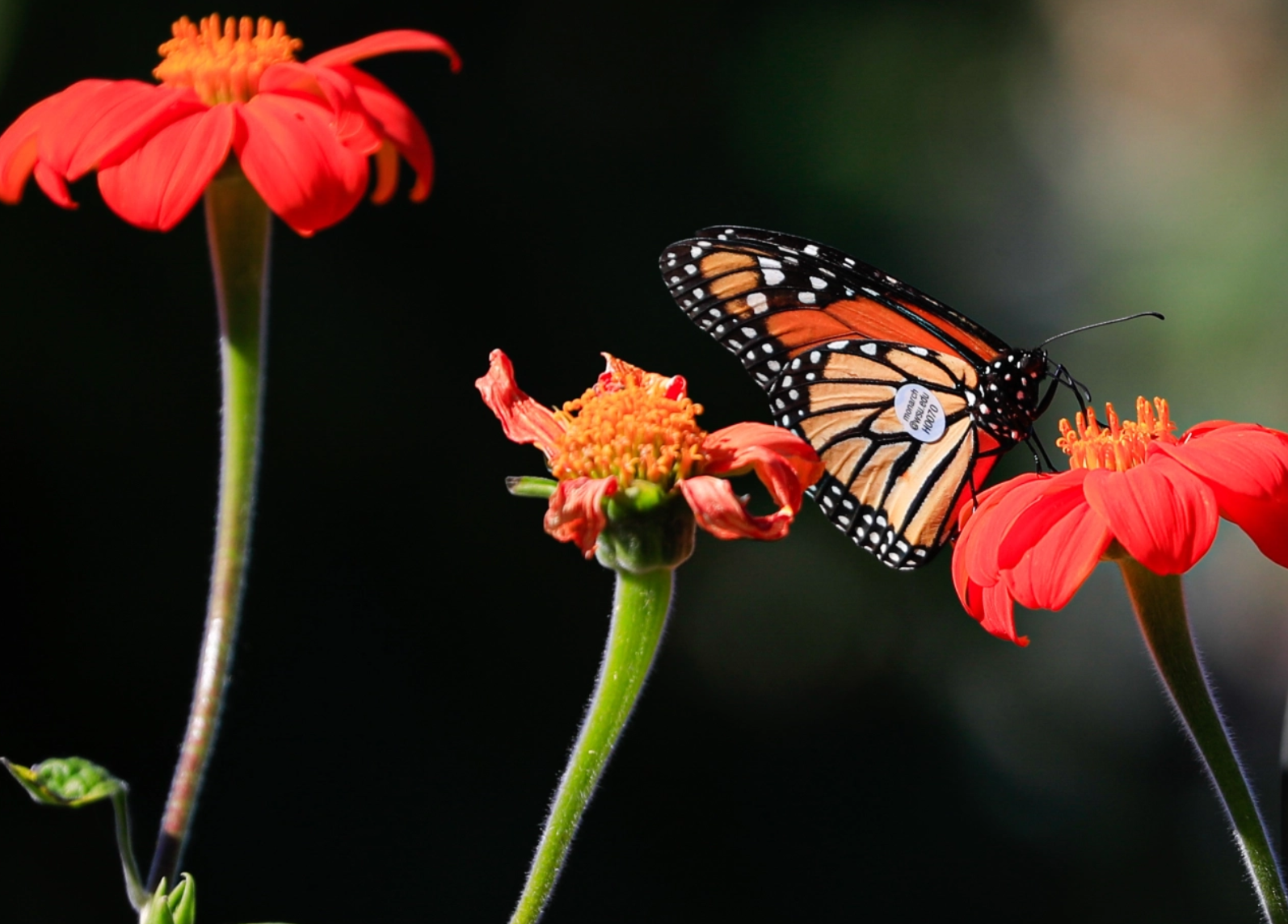 credit: bay area news group
Butterflies are back!
After two years of historically low numbers of monarch butterflies, about 10,000 monarchs have been counted so far hibernating on the West Coast. That number isn't amazing compared to other years, but it's five times the number counted this time last year.
According to a report in the journal Insects, "Populations of western monarch butterflies, which formerly populated coastal overwintering sites in California in numbers exceeding one million, dwindled to less than 2000 in 2020/21. In the same winter, breeding populations of monarchs occurred commonly in the San Francisco Bay urban area for the first time."
I mean, who doesn't want to make babies on the Google campus in Palo Alto?
This is very good news. The dwindling numbers had experts worried our fluttery friends might be headed for extinction due to conditions caused by the climate crisis. But this is evidence that monarchs can adapt to the destruction we humans cause.
(Things aren't going so well for butterflies in the UK, unfortunately.)
Share The Love
Become a friend of Morning Invest by sharing this newsletter with someone you love.
When you do give you actual rewards that'll make everyone jealous.