| TOGETHER WITH | |
| --- | --- |

Happy Monday. A Florida class president was told he couldn't talk about being gay in his grad speech, so he talked about having curly hair: "I used to hate my curls. I spent mornings and nights embarrassed of them trying desperately to straighten this part of who I am. But the daily damage of trying to fix myself became too much to do. So while having curly hair in Florida is difficult, due to the humidity, I decided to be proud of who I was and started coming to school as my authentic self."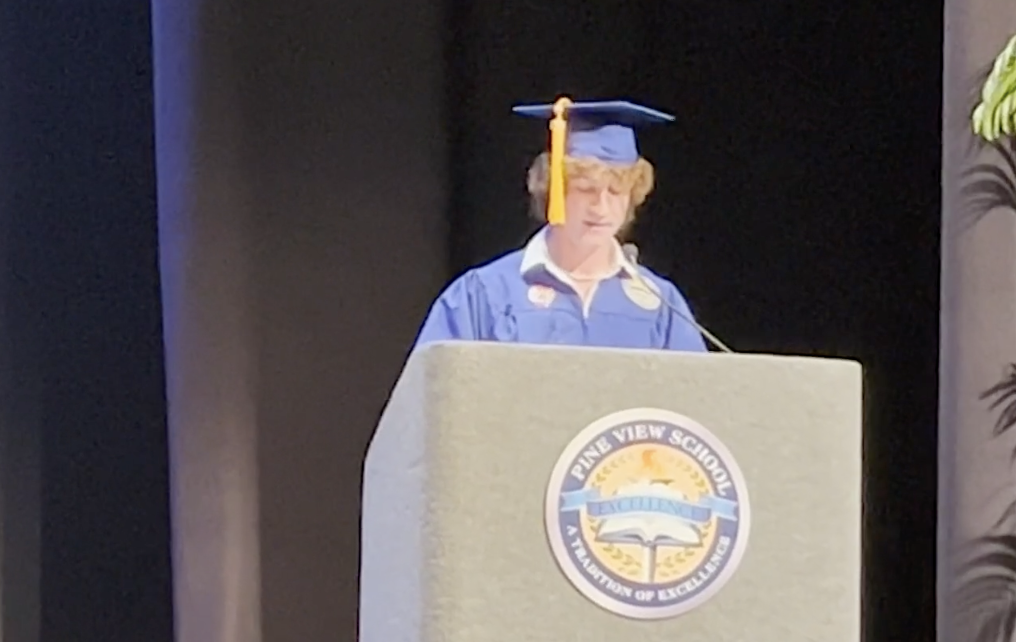 credit: cnn
In Case You Missed It.
🇰🇵 China and Russia vetoed a U.N. Security Council resolution to impose tighter sanctions on North Korea for all its missile-launching.
⛪️ The U.S. Southern Baptist Convention released its previously secret list of pastors and other church staff who have been accused of sexual abuse. It consists of over 700 entries from 2000 to 2019.
🇮🇶 Amidst a political standoff, Iraq's parliament passed a law that makes any ties with Israel a crime punishable by death or life in prison. I guess they can agree on something.
🇵🇭 The Philippine Congress officially declared Ferdinand Marcos, Jr., the winner of the presidential election.
Coronavirus Update 😷:
Japan is slowly easing restrictions. Starting June 10, the country will allow foreign travelers who are part of scheduled tours into the country.
The U.S. celebrated Memorial Day weekend with thousands of flight cancellations, partially because of increased Covid infections among staff. Happy Memorial Day!


| | | | |
| --- | --- | --- | --- |
| | Bitcoin | $30,597.00 | |
| | | | |
| --- | --- | --- | --- |
| | Ethereum | $1,903.01 | |
| | | | |
| --- | --- | --- | --- |
| | Cardano | $0.5167 | |
| | | | |
| --- | --- | --- | --- |
| | Dow | 33,212.96 | |
| | | | |
| --- | --- | --- | --- |
| | S&P | 4,158.24 | |
| | | | |
| --- | --- | --- | --- |
| | Nasdaq | 12,131.13 | |
*Stock data as of market close, cryptocurrency data as of 5:00am ET. The markets are closed for Memorial Day.


The Lead: NRA Convention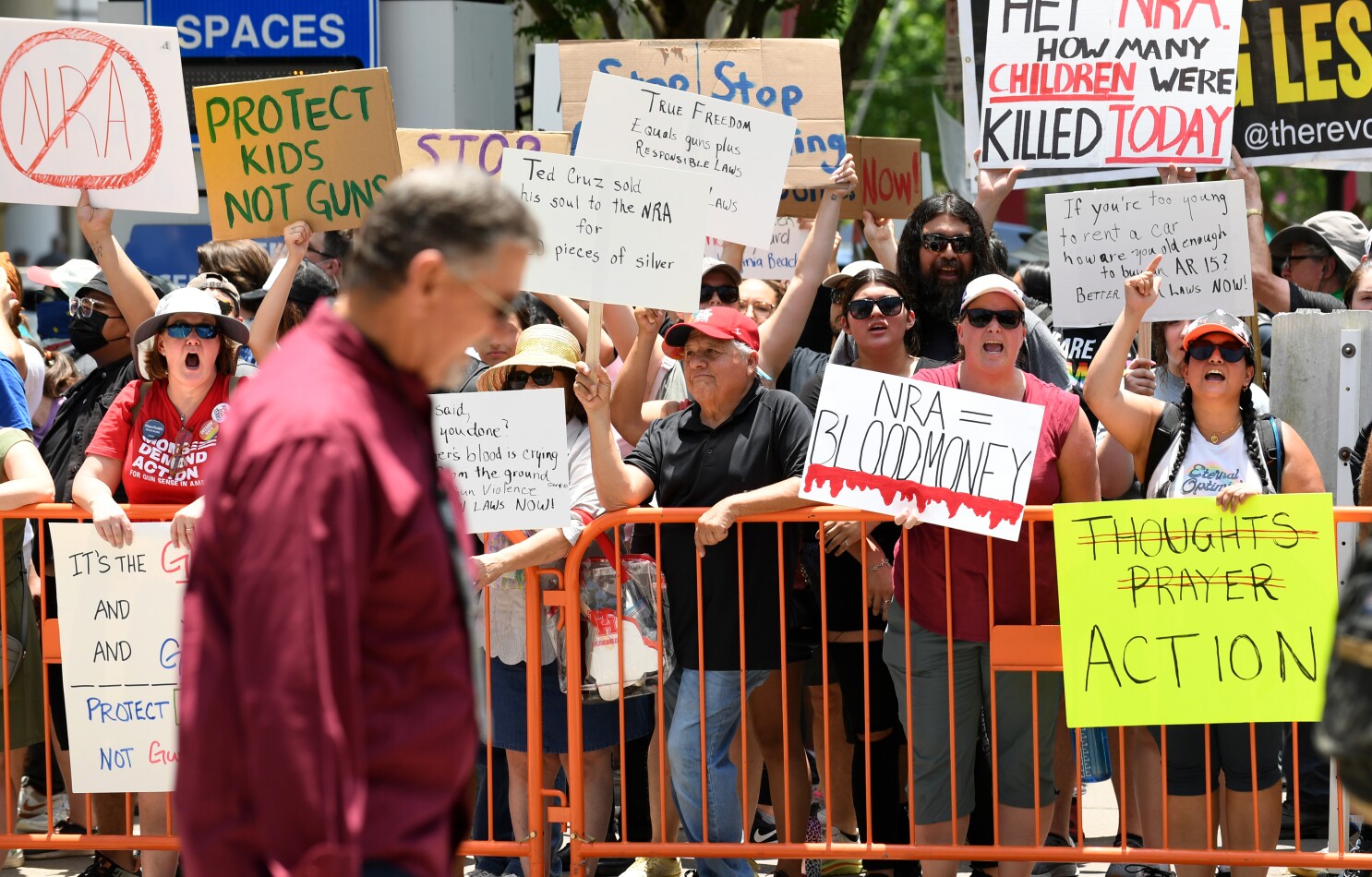 credit: latimes
This is a serious question: If you can sue anyone connected to an abortion in Texas in order to protect the life of an unborn child, can you apply this law to sue anyone connected to a mass shooting in Texas in order to protect the rights of living and breathing children?
As more details emerge from last week's horrific mass shooting, it becomes clear that arming guards at schools doesn't protect children. If these details are what they seem, this must be litigated because lawmakers are NOT going to introduce laws to stop it.
Case in point: All of the politicians that attended the National Rifle Association's annual meeting just across the state in Houston. Though some musicians and lawmakers backed out of scheduled appearances, former President Trump, Texas Senator Ted Cruz, and other top Republicans showed up. These are powerful people, generously lubricated with NRA donations.
In a statement, the NRA said the people at the gun show would "pray for the victims, recognize our patriotic members, and pledge to redouble our commitment to making our schools secure."
With more guns? And more money to politicians to oppose the notion of fewer guns? How is that working out for us so far?
Meaningful legislation seems like a step, but clearly not everyone agrees. Some gun rights advocates have said that laws won't stop a shooter. So that means there shouldn't be laws? How does that line up with Oklahoma's near-total abortion ban? Or any law EVER?
Look what the threat of litigation did to abortion in Texas. So then, what could it do to gun sales? What would it do to police forces that respond to shootings?
Litigation "reflects the lives and values of ordinary people," according to Peter Charles Hoffer in his book, "Litigation Nation." If there is a fund to explore litigation on behalf of these victims, I want to know about it!


Better Call Saul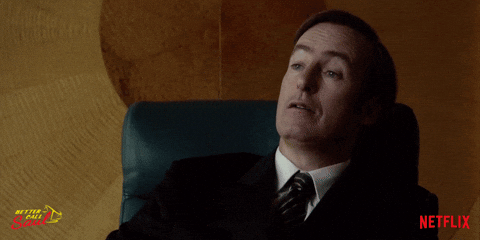 credit: giphy
The Sixth Amendment of the U.S. Constitution guarantees a right to legal counsel. But what happens if the lawyer is bad at their job?
The Supreme Court just handed down a decision that says federal courts cannot hear a claim of bad lawyering unless it's made at the state level first.
And who would advise the client to make that claim? The bad lawyer himself. Hmmm.
Writing for the majority, Justice Clarence Thomas spends the first 11 pages of the opinion giving (irrelevant) gruesome details of the crimes the two defendants were sentenced to death for. Crimes which one defendant claims evidence not presented by his dud lawyer proves he's innocent and the other claims proper evidence of his mental state would have taken death row off the table.
Sotomayor wrote a scathing dissent: "This decision is perverse. It is illogical: It makes no sense to excuse a habeas petitioner's counsel's failure to raise a claim altogether because of ineffective assistance in postconviction proceedings… but to fault the same petitioner for that postconviction counsel's failure to develop evidence in support of the trial-ineffectiveness claim."


Throw Out That Body Wash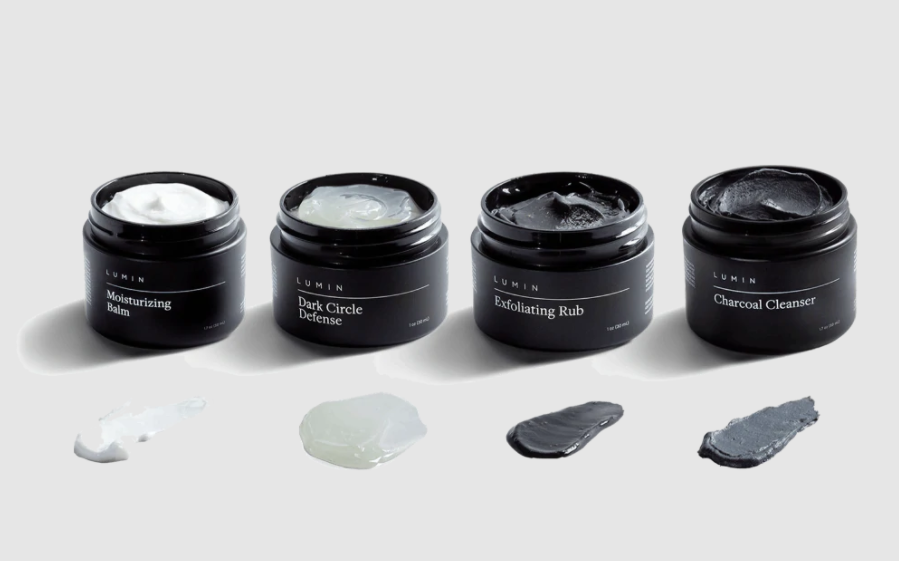 Alright guys let's chat skincare. If your skincare routine is basically you washing your face in the shower with that one shower gel that you've been using since high school – then it's time to level up that skincare game! Because as it turns out that regular body wash you have been using, that you thought was "good enough" is probably damaging your skin. But thanks to Lumin you can drop that bottle of three in one and start using products that actually take care of your skin.
With Lumin you get the highest quality products. All their products aim to help with those stubborn acne scars, under-eye dark circles, wrinkles, sun damage, dry skin, oily skin, and more.

Starting with Lumin is easy. All you have to do is take a two-minute quiz on their website and they'll tell you exactly which routine is best for you based on your skincare needs.

All of Lumin's products come with instructions, so it's extremely easy, and will help protect your skin from potential damage or future acne.
Level up your skincare game with Lumin Skin today! Go to luminskin.com/invest to get your free trial of Lumin's products.


The Cancer Vaccine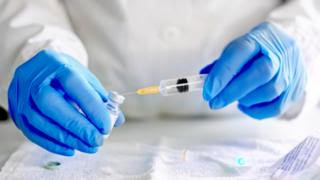 credit: getty
Bad news for cancer and hopefully good news for humans!
A new study by Amsterdam UMC, Cancer Center Amsterdam, and an oncology center for animals shows that a new vaccine could fight cancer in dogs.
35 dogs with spontaneous bladder cancer got the vaccine, which targets a unique protein found in a tumor's blood vessels. Researchers found that the protein helps to create new blood vessels while shutting off the immune system, which allows tumors to grow.
With the vaccine, half of the dogs survived and two are completely cancer-free. Researcher Arjan Griffioen, professor of Experimental Oncology and Angiogenesis at Amsterdam UMC, said the vaccine also proved effective "in laboratory animals against colorectal cancer, skin cancer, and brain tumors."
What does this mean for humans? That is unclear. But this is pretty exciting news.


Giving It All Away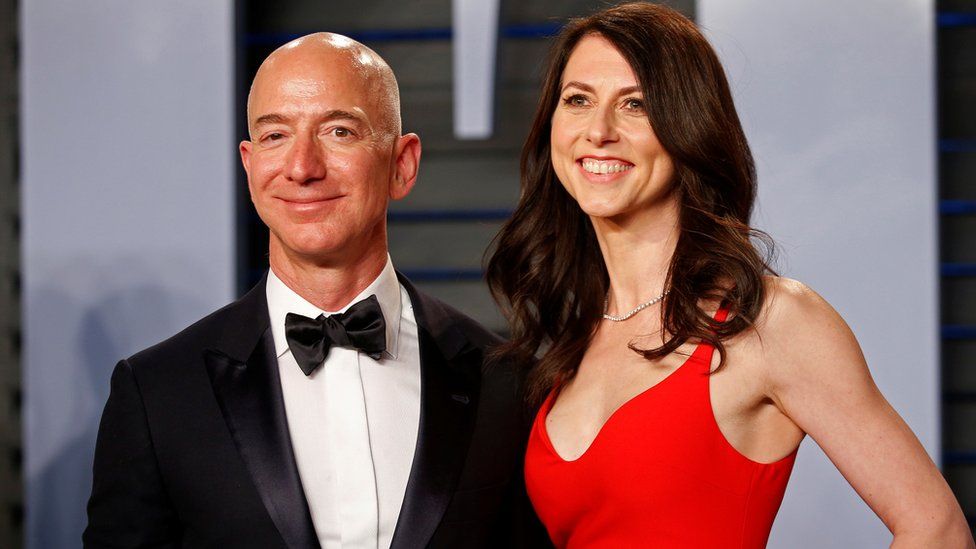 credit: bbc
MacKenzie Scott is literally putting her money where her mouth is, donating over $12 billion since she joined the billionaires club in 2019 as part of her divorce settlement with Amazon co-founder Jeff Bezos.
She promised to give away most of it back then, and she wasted no time, donating faster than any billionaire in modern times, according to Forbes.
In a time when the world feels like it's burning, Scott provides proof that there are still good things happening in the world. According to a blog post she wrote in March, she donated $3.86 billion to 465 groups since June 2021. "Our aim has been to support the needs of underrepresented people from groups of all kinds," she wrote. "The cause of equity has no sides."
Many of Scott's donations are the largest these nonprofits have ever seen. Her largest donation to date went to Habitat for Humanity: $436 million. Other organizations include the Boys and Girls Club of America, Big Brothers Big Sisters, and Planned Parenthood.


News By The Numbers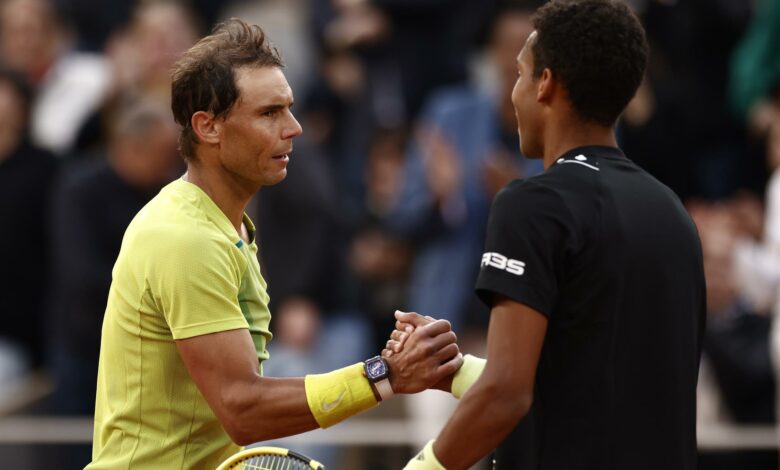 4 hours 21 minutes. That's how long it took Spanish tennis great Rafael Nadal to dispense with Canada's Felix Auger-Aliassime in 5 sets. Now he moves ahead to the French Open quarterfinals, where he will face off against Serbia's Novak Djokovic in the match we all want to see.
31. That is how many cheeseburgers two-year-old Barrett Golden ordered from his mom's DoorDash app on her phone. He was very hungry.
4.1%. That is how much undergraduate and graduate college enrollment decreased in the U.S. between spring 2021 and spring 2022. That continues the trend for a two-year decline of 7.4% since spring 2020.
93,000. That is how many people left Hong Kong in 2020, with 23,000 residents following in 2021. Early estimates show even more are leaving this year.
$11,374/hr. That is how much the "Top Gun: Maverick" studio paid the U.S. Navy to use their F/A-18 Super Hornets for the movie. Tom Cruise wasn't allowed to touch the controls.


What's Trending?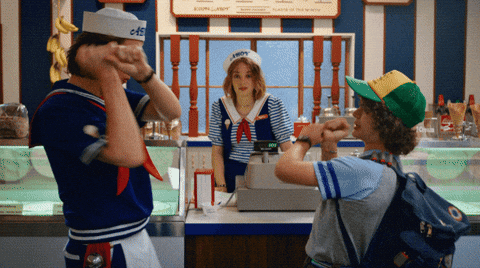 credit: giphy
Stranger Things Season 4 Part 2 is trending because the last two episodes of the penultimate season are not on Netflix yet and people are freaking out. Part 2 will air July 1.
#MonacoGP is trending because the Monaco Grand Prix happened Sunday.
Indy500 is trending because same.
"Princeton and Yale" is trending. In his speech at the NRA convention, Senator Ted Cruz said that "the elites" have the loudest megaphones when it comes to gun control. People clapped back, tweeting that Cruz is a multimillionaire who graduated from Princeton and Yale and sends his kids to an exclusive private school, so he is one of those elites. He does have a pretty loud megaphone, so I guess he's a case in point.


Share The Love
Become a friend of Morning Invest by sharing this newsletter with someone you love.
When you do, we don't just give you a pat on the back and say, "Well done old sport." We give you actual rewards that'll make everyone jealous.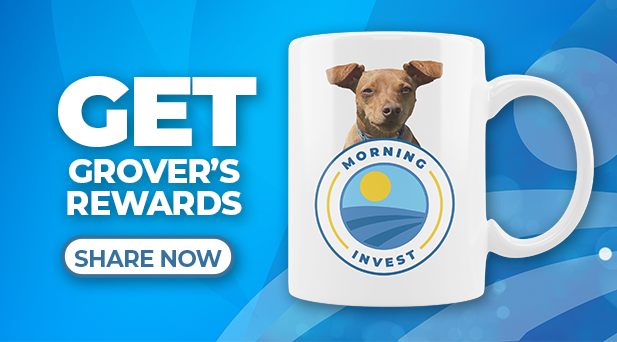 Or copy & paste your referral link to others: