| TOGETHER WITH | |
| --- | --- |
Happy St. Patrick's Day.

A man in India was arrested for doing push-ups on the roof of a moving car. Police made him release this statement after the arrest:
"My name is Ujjwal Yadav. I made a dangerous video with this car. I will never do this again in the future."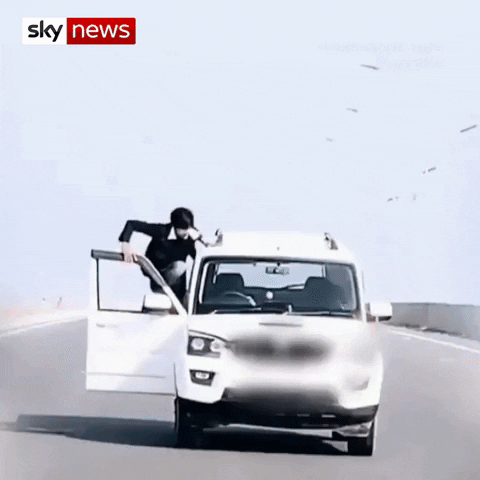 In Today's Newsletter:
President Biden goes on a stimulus victory tour
Colleges are flooded with new applicants
E-waste is on the decline
In Case You Missed It
credit: bmw
BMW announced it'll turn its fleet of Mini Coopers all-electric by the year 2030. The last gas-powered Mini will be made in 2025.
A couple burgled a house, ate the food, had sex in the master bed and took a shower before the babysitter who was home the entire time found them. Not the most observant babysitter clearly.
A court in Japan ruled that outlawing same-sex marriage is "unconstitutional," paving the way for a new law that could allow same-sex marriage.
U.S. intelligence agencies have concluded that both Russia and Iran both worked to undermine the Biden campaign in 2020.
People in Australia are increasingly ditching Facebook because they find it "boring" and "time-wasting."
Coronavirus Update: Total confirmed cases as of 12:30 p.m. ET on Tuesday: 29,498,494 — Total deaths: 535,783— Total tests: 373,271,829
CONFORMING LOAN

Program

Rate

Change

APR

Change

30 year

3.01%

0.06%

3.07%

0.06%

15 year
2.44

%

0.16%

2.54

%

0.16%
Lead Story: The Victory Tour
credit: ap
President Biden began a "Help is Here" tour on Tuesday to promote his $1.9 trillion stimulus bill that just passed. Why does he need to do that? And why does a victory tour need a name like a concert tour? We are not keen to buy that t-shirt.
The President and Vice President, as well as their spouses, will be crossing the country this week to highlight the benefits of the stimulus plan so that voters solidify the faces that brought them that $1,400 check.
President Biden said that this tour was something former President Obama refused to do and it cost the Democratic Party.
"Barack was so modest," President Biden said. "He didn't want to take, as he said, 'a victory lap'. I kept saying, 'Tell people what we did.' He said, 'We don't have time, I'm not gonna take a victory lap.' We paid a price for it ironically, for that humility."
Humility, shmumility! Cash the check. Kiss the ring!
Sponsor: HelloFresh

Want to save 40% on your grocery bill? Want delicious ingredients shipped right to your door? Want to prepare amazing meals in under 30 minutes? Want to get 12 free meals for trying it out? Then you're in luck. You'll get free food with that link.
Introducing HelloFresh. Get fresh, pre-measured ingredients and mouthwatering seasonal recipes delivered right to your door, America's #1 meal kit. HelloFresh lets you skip those trips to the grocery store, and makes home cooking easy, fun, AND affordable.
The recipes are easy to follow and quick to make, with simple steps and pictures to guide you along the way. You'll save 40% off your grocery bill by using HelloFresh. The packing is all made from recyclable materials. They have multiple meal options for small and large families ranging from vegan to meat and everything in between.
Even if you don't like it you just got 12 meals of free food delivered to your door because of Morning Invest. You'll have to use this link to get it. Use the code Invest12 to get those free 10 meals.
Electronic Waste: The Kids Call Me E-Waste For Short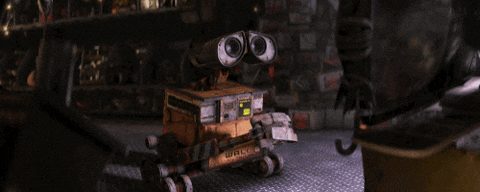 credit: giphy
Good news for the planet: electronic waste has been declining since 2015. Bad news for WALL-E.
By electronic waste, we mean discarded electronics like printers, phones, and chargers. Many states have ramped up their e-waste programs to help consumers safely dispose of these products.
Products have also become smaller so the waste is less bulky and electronics are now "converged," meaning that each device can perform the function of several devices. You don't need a stand-alone camera or MP3 player if your phone can do that, right? Fewer products, less waste!
E-waste recyclers can re-use the rare earth elements in your devices if you dispose of them properly. Most electronics stores will take your old gadgets so be sure to ask before you take them to the trash can. Although Best Buy once charged me $60 to take an old monitor off my hands and I'm still mad about it.
Today's Live Show
GET READY FOR A FLOOD OF GOVERNMENT SPENDING

Join us on today's live morning show. We'll be analyzing today's House vote on reversing earmarks. This marks the biggest shift in government legislating in 20 years. Click here to RSVP and I'll see you at 9 AM Eastern.
News By The Numbers
credit: jp metsaviano
12 years, 1,250 hours. That is how long a photographer exposed his image to get a high-quality mosaic image of the Milky Way.
$1 million per year for life. That is the prize for winning Warren Buffet's company March Madness bracket contest.
1.3 million. That is how many Americans traveled for Spring Break (Wohoo!). The CDC says that this could result in another Covid surge but hey, those bikinis aren't going to wear themselves!
$110. That is how much a GoFundMe page made that was set up to pay off Prince Harry and Meghan Markle's California home mortgage. The founder says that she felt sorry for the couple who had to come to the U.S. with no security or jobs. But they live in a $14.6 million estate so no one else felt the need to be charitable.
College Changes U

credit: giphy
Columbia University will offer several graduation ceremonies this year for students of different race, ethnicity, and other self-identifying factors. This is in addition to the main commencement event.
This is not necessarily a new concept. Several universities have African, Latino, and Asian ceremonies apart from the main ceremony. But Republican Senator Tom Cotton called this "segregation" and spoke out about it on Fox News.
Flood of new applicants
Meanwhile, universities are seeing a huge influx of new applicants for the class of 2025. This could be because several students deferred application last year due to the pandemic but it could also be because universities ditched the SAT/ACT standardized test requirements.
Harvard saw 42% more applicants this year, USC 7%, and NYU 17% more applicants than last year. Experts wonder if this could mean a more diverse group of students from lower-income families that would not otherwise be able to afford the expensive standardized tests and prep courses. According to the Wall Street Journal, colleges say that without these tests, "they'll give greater weight to teacher recommendations and signs of intellectual curiosity, and judge candidates in the context of their environments."
That's great but studies show that first-generation students often feel isolated and unsupported and have higher drop-out rates than other students. These efforts to support a diverse applicant pool must continue in order to support a diverse student body.
Who Took The Duct Tape?

credit: NASA hunch!
You know how frustrating it is to use duct tape or packing tape or masking tape? Apparently, this is a big source of frustration for NASA astronauts too.
A group of high school students from a group called HUNCH designed a tape dispenser that attaches to spacecraft that will easily dispense and cut the tape for astronauts when they are fixing something. Interestingly, NASA often works with student groups to design products for the space station.
The cool thing about this space dispenser is that gravity does not cause the tape to fold onto itself the second it is dispensed when you are in space. That happens to us all the time here on Earth and it drives certain writers around here batsh*t crazy!
Google Will Watch You Sleep
credit: nest
The newest Google Nest thermostat has a feature that will track your sleep patterns. You should know this before you buy one!
The Nest Hub now has a function called Sleep Sensing that monitors breathing and movement to anyone sleeping nearby. It will also track movements at night such as coughing or snoring so that it can advertising, for instance, sleep apnea cures if the device notices that you have disrupted sleep patterns.
That example is relatively innocuous so let's play this out. What if your Nest notices that you and your partner have intimate time every 28 days? And what if it then notices that no baby results from those regular encounters? And what if you start to see ads about infertility based on those personal patterns? Are you alright with that?
What if, conversely, it notices that you live alone but receive nightly visitors at irregular intervals? What if you then start to receive ads about STD tests or birth control? Are you alright with that? It's worth asking!
Share The Love
Become a friend of Morning Invest by sharing this newsletter with someone you love.
When you do we give you actual rewards that'll make everyone jealous like our new Grover mug. Get your unique sharing link below that way we can make sure you get credit for each and every friend that signs up.