| TOGETHER WITH | |
| --- | --- |
Happy Wednesday. Only 15 shopping days left until Christmas Eve. Grover usually waits until the last minute.

credit: Clayton morris
In Case You Missed It.
Newsmax TV out-rated Fox News for the first time on Monday as conservatives turn away from their once-beloved network for a more Trump-friendly medium.
Fort Lauderdale was ranked American's least safe city by WalletHub.
A bird in Florida ate an alligator.
Costco is one step closer to selling exclusively cage-free eggs.
Cops are searching for a Georgia man who stabbed a Dunkin' Donuts employee because the store was out of his favorite donut.
Elon Musk confirms he has moved his residency to Texas because he is tired of California's policies, though Tesla and SpaceX will keep operations in California.
Coronavirus Update:
Total confirmed U.S. cases as of 7:15 p.m. ET Tuesday: 15,137,712 — Total deaths: 285,880 — Total recoveries: 5,714,557
CONFIRMING LOAN

Program

Rate

Change

APR

Change

30 year
2.76

%

0.01%

2.82%

0.01%

15 year
2.51

%

0.05%

2.60

%

0.05%
The Lead: The Stimulus Battle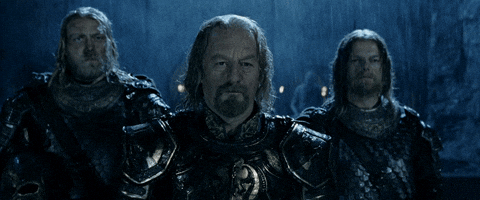 credit: giphy
The White House put a $916 billion stimulus bill on the table for Congress to consider, including $600 checks to unemployed people.

This back and forth is getting utterly stupid so let's sum up where we are in this moment. We still need a temporary spending bill for the government to continue running next week—no movement on that. Congress has proposed and ditched we've-lost-count-on-how-many bills since July. The latest bipartisan proposal was for $908 billion, with a deadline of December 11, which is TWO days away. And talks on that package have stalled.

Why now?
So, why not a new proposal worth $916 billion? This latest one comes from Treasury Secretary Steven Mnunchin who says that the President gave it a green light. This plan differs from the $908 billion one in that it cuts unemployment benefits from $180 billion to $40 billion but it does include a $600 payment per unemployed person.
Okay, but Congress has spent the last two weeks working on passing one plan and now they have to consider another with hours to go and both sides are still digging their heels in. Is this a Hail Mary or a distraction?
Last Ditch Effort
Texas AG Ken Paxton credit: texas tribune
The Attorney General in Texas is suing the four swing states that Joe Biden won in the Presidential election, namely, Georgia, Michigan, Pennsylvania, and Wisconsin.
AG Ken Paxton says that those states changed their voting laws due to the pandemic and that is a violation of federal law. He asks the Supreme Court to block the states from voting in the Electoral College.

Paxton says that the updated rules allowed for fraud, yet he proves no fraud and no other Trump ally has proven fraud. He says that there are 80,000 forged signatures on absentee ballots in Georgia but does not give a single example of proof. Legal experts call this suit a long shot at best.
Some context
It is worth noting that Paxton himself has been under indictment since 2015 for felony securities fraud and is facing criminal allegations and an FBI investigation. A cynical person could call this suit a red herring at best and a plea for a pardon at worst.
Meanwhile, the Supreme Court has refused to take up the Trump Administration's challenge to the Pennsylvania results, leaving that state's results intact.
Sponsor: PaintYourLife.com

Our family won't be together for the holidays this year, but I found a way to bring us all together…safely. A hand-painted compilation portrait from Paint Your Life. And it makes the perfect gift!

You can have your favorite family photo turned into a hand-painted canvas in just two weeks! Yes, a real artist will use your photo and create a beautiful painting for your wall. That's the power of PaintYourLife.com. And you'll save 20% if you text the word INVEST to 64-000. These guys are amazing.

● Choose from a team of world-class artists and work with them until every detail is perfect.
● You can order a custom-made, hand-painted portrait in less than five minutes!
● Quick and easy process. Get a hand-painted portrait in about 3 weeks!
● Meaningful, personal, and can be cherished forever.
● It makes the perfect holiday gift for someone you love. Or for yourself!
Again you'll save 20% off if you text the word INVEST to 64-000 right now.
A Solution to America's Recycling Problem
sorting facility in Flagstaff, Ariz. credit: wsj
What if the companies that sold you recyclable containers helped pay for the recycling of those containers? Novel idea but goods manufacturers have resisted doing this up until now.

Soon, federal and state lawmakers will propose a bill that will make them do it. This includes cereal makers that sell products in a box, soda makers that sell in cans and bottles, sellers of canned goods, you name it. The bill will ask these companies to chip in for curbside collection, sorting, and recycling.

New Mexico Senator Tom Udall says that this will put "the financial burden of plastic pollution back on the manufacturers who generate it and profit from it." They cannot (and should not) wash their hands of it if the bill passes.

Will they pass the buck?
But you've got to know that the fees for this recycling will not come out of corporate profits. Companies will likely pass this fee on to us, the consumer. Utopian thinking would hope that manufacturers would come up with better and greener ways to present products in bulk but that's not likely.

Covid curveball
Covid has increased the use of single-use items and since importing waste to China was banned in 2018, recyclables are backed up in the U.S. And consumers are more wasteful than ever. The Solid Waste Association of North America says that they are collecting 7% more residential waste this year than last year.

Brand owners do pay into recycling costs in Europe, Canada, and India. In Germany, where companies have been paying towards recycling since the 90s, 67% of municipal waste is recycled. Compare that to 25% in the U.S. and sigh. That's why Oscar the Grouch is American and lives in a trash can.
Mayors For Universal Basic Income
Michael Tubbs, mayor of Stockton, California founded the org Mayors for Guaranteed Income credit: getty
Twitter's CEO Jack Dorsey donated $15 million to a universal basic income (UBI) initiative, which would give families guaranteed paychecks with no strings attached.
The initiative is called Mayors for Guaranteed Income (MGI), and it is a coalition of 29 mayors across the country who are committed to implementing UBI in their towns. It was started in June with a $3 million grant from Dorsey. His latest gift, a pretty sweet taxable donation for the Twitter and Square founder, will guarantee up to $500,000 per participating city.
News By The Numbers
1,000 tons. That is how much lettuce a vertical farm in Denmark can now produce per year for the country, helping to prevent the need to import lettuce from Spain or Italy. The technology uses hydroponics to grow food with very little water and without the use of pesticides.
$549. That is how much the new AirPods Max cost. The wireless headphones were announced on Tuesday by Apple and will be available on December 15.
20 cents. That is how much more a McDonald's Happy Meal will cost starting in January. The restaurant is ending its $300-per-month subsidy to its restaurants that provides toys in the kids' meals in order to put that money towards better benefits for its employees. The costs of the toys will be passed on to the consumers with the price increase.
$3. That is how much New Yorkers could pay per package ordered if a new bill is passed. The proposal adds a $3 surcharge for online delivery that is not medicine or food to fund the operating costs of buses and subways.
Student Loan Borrowing Declines
credit: reuters
The number of students applying for college financial aid is down 17% this year, according to data from the Education Department.

The National College Attainment Network analyzed the number of students who filled out the Free Application for Federal Aid, or Fafsa form. It connects students with loans and grants for university education. The form can still be filled out once a student enrolls in school but in a normal year, this form is much used and an indication of healthy enrollment.

Making ends meet
In uncertain times, families are hard-pressed to justify high-interest student loans over basic needs like food and shelter. Application for aid is down 20% with low-income students compared to 14% of higher-income families. And who could blame them? It is harder to see the ROI of a pricey education that will takes decades to pay off. It sure would be nice if the U.S. had guaranteed university education like European nations. We could do that if we really wanted to.
Today's Live Show
Join me today at 9AM Eastern Time right here. We'll be talking about the new White House stimulus plan and the big push to eliminate student loan debt. All CNN is silencing progressive voices. Shock! Click here to join me live.
Share The Love
Become a friend of Morning Invest by sharing this newsletter with someone you love.
When you do, we don't just give you a pat on the back and say, "Well done old sport." We give you actual rewards that'll make everyone jealous.