| TOGETHER WITH | |
| --- | --- |
Good Friday Morning.
If you're like us then your Elf on the Shelf arrived this morning. To honor the pandemic Dino brought us all new Christmas masks. He's a practical health-conscious elf.
credit: Clayton morris
In Today's Newsletter:
President Trump kinda concedes the election
Bitcoin plummets
New York City is eating cars
CONFIRMING LOAN

Program

Rate

Change

APR

Change

30 year

2.87%

0.08%

2.93%

0.08%

15 year
2.72

%

0.18%

2.82

%

0.20%
In Case You Missed It
credit: twitter
An SUV was swallowed by a sinkhole in New York City.
Bitcoin dropped $1,000 in just three hours just before trading closed for Thanksgiving.
Shares of Salesforce boomed this week on rumors that the company may acquire Slack, the business communication app.
One family set fire to three homes in Boston after they tried to deep fry their turkey.
The Supreme Court rejected Walmart's request for a liquor license in Texas. Texas is the only state that does not allow publicly traded companies to sell alcohol.
Michael Jordan donated $2 million in proceeds from his hit documentary 'The Last Dance' to food banks this holiday season.
Coronavirus Update:
Total confirmed U.S. cases as of 12:15 p.m. ET Wednesday: 12,795,581 — Total deaths: 262,446 — Total recoveries: 4,835,956
An Ohio man pulled out brass knuckles to fight with some police officers who asked him to wear a mask. He was arrested. He was also carrying a razor blade knife. In Walmart.
SantaCon, an annual drunken pub crawl in New York City, has been canceled this year due to Covid. Bah humbug.
A mask crusader and People Magazine's "sexiest doctor," Mikhail Varshavski was caught partying maskless on a boat with bikini-clad ladies and is now being called the "sexiest hypocrite."
The Lead: A Holiday Miracle
credit: reuters
President Trump said on Thanksgiving Day that he would leave the White House if the Electoral College votes for President-elect Joe Biden. It is about as much of a concession as the American people should expect at all.

The Electoral College meets on December 14 to cast their votes, which could mean that the legal challenges to the election have an end in sight. Maybe. The President wasn't exactly gracious and accepting. He was begrudging and cagey. He said he was unhappy that the President-elect was choosing his cabinet because he was not convinced that he will have an Administration at all. And he was worried that a President Biden might be given any credit at all for ending the pandemic.
"Don't let him take credit for the vaccines because the vaccines were me and I pushed people harder than they've ever been pushed before," he said.
Sponsor: Morris Invest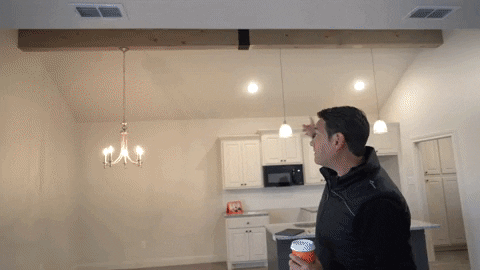 We all know real estate investing is the number one way to build wealth but many people don't know how to get started. Enter Morris Invest, a full-service real estate investing team. After you book a 30-minute call with Morris Invest they'll build a customized approach to buying your first rental property. And before you ask, yes they have financing built right in.

And did you know that under The Cares Act you can even use part of your IRA or 401K plan to use as a downpayment? There are endless ways to get started.
Imagine creating monthly cash flow from a new construction rental property. You can because the tenants are already living in the property and fully managed by their great property management teams. Visit their website today and see what Morris Invest can do for you. They've got a great video on the front page too!
The Rich Get Richer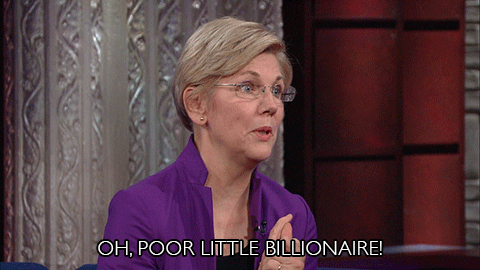 credit: giphy
Billionaires in the U.S. have seen their wealth grow by a third since the pandemic began. Alright, for some!

A report from the Institute for Policy Studies tracked the net worth of over 650 wealthy people from March through November. They found that their net worth was twice the amount of the bottom 50% of the country! Think about that! HALF the country does not even own collectively the equivalent to HALF of only 650 wealthy people! Dozens of these wealthy people went from millionaire to billionaire, and 29 have doubled their wealth.

All of these gains add up to $1 trillion! Meanwhile, unemployment is nearing 7% with over 11 million Americans out of work. It is really hard to wrap your head around this income disparity because it is so very extreme.
News By The Numbers
credit: pottsmerc
3 years. That is how long toxic contaminants from manufacturing can stay in the body. A study from New Jersey showed that the state has a high concentration of these from the chemical company Solvay and they are toxic to animals and people and stay in the human body for years.

$400,000. That is how much money was raised for the Democratic Senate candidates in Georgia by romance authors in an auction called Romancing the Runoff, which sold off rare and collectible romance novels. The project raised money for former gubernatorial candidate Stacey Abrams' organization that focuses on registering black voters. Abrams herself is a romance novelist under the pen name Selena Montgomery.

$3,000. That is how much a man tipped at his favorite Cleveland restaurant because he knew the restaurant was about to close down again due to the pandemic. He put the tip on his American Express so we hope he gets some awesome travel benefits for the generous gesture!

46,000. That is how many Twitter followers President Trump has lost since November 22. President-elect Joe Biden has picked up 130,000 since November 25 but his follower count is still meager compared to Trump's 88 million.
A Ray Of Sunshine
credit: zuma
The solar panel industry hopes President-elect Joe Biden will undo the tariffs put in place by President Trump in 2018. The tariffs are on imported solar panels. Many in the solar energy business said that it resulted in thousands of lost jobs in the sector.
The Solar Energy Industries Association, a trade group, asked the President-elect to revoke the tariffs a year early.

President Trump instated these tariffs to give U.S. companies the chance to manufacture their own panels. This did not really happen since the U.S. solar industry was set up for panel installation, not manufacturing.

The trade group also wants the solar tax credits to be extended but this would require congressional approval.
Animal Crossing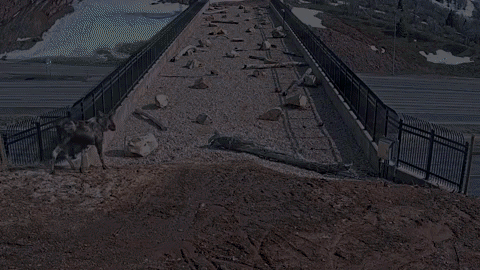 credit: cnn
In 2018, the Utah Division of Wildlife Resources built a freeway overpass that was just for animals in order to reduce the amount of roadkill on Interstate 80. New video shows that it has been a success!

The overpass is filled with rocks, boulders, and logs, signaling to wildlife that this is a natural place to cross. It simulates a game trail, which is where wildlife carve natural paths through nature.

The animal overpass helps keep animals safe but humans too. Motorists will not have to swerve from dangerous animals nearly as often due to this overpass.
That's Fugging Hilarious
credit: getty
An Austrian village is named F*cking. The * is a u. You work it out. Next year, the village will rename itself Fugging because they're over this joke.

The village has had this name since at least 1825 but some say it is even older than that, dating back to the 11th century. In modern days, English speakers cannot resist visiting the village, posing for photos with signs, and even stealing them.

"I can confirm that the village is being renamed," the mayor said. "I really don't want to say anything more – we've had enough media frenzy about this in the past."
We imagine this joke gets old but also, Fugging is still kinda funny.
Share The Love and Get a Mug
Become a friend of Morning Invest by sharing this newsletter with someone you love.
When you do, we don't just give you a pat on the back and say, "Well done old sport." We give you actual rewards that'll make everyone jealous.