| TOGETHER WITH | |
| --- | --- |
Happy Thursday. Look up at the sky tonight to observe the Strawberry Moon, a full moon that happens every year in June that sometimes has a reddish tint.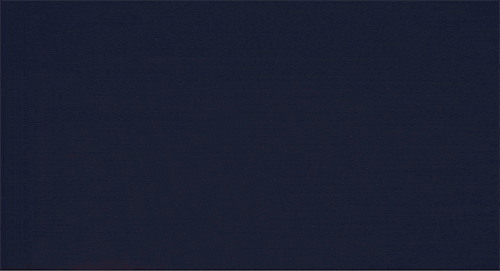 In Case You Missed It.
🐟 A lab test found that there is no tuna in Subway's tuna sandwiches. Subway refutes this claim.
❓ John McAfee, antivirus software pioneer, died by suicide in a Spanish prison on Wednesday after a high court authorized his extradition to the U.S. on tax evasion charges.
🥗 Cindy McCain, widow of Senator John McCain, was nominated by President Biden as the U.S. ambassador to the United Nations Agencies for Food and Agriculture, focusing on ending global hunger and expanding access to quality foods worldwide.
🇨🇦 Canada is proposing legislation to make online hate speech a crime punishable by up to $16,250 fines.
Coronavirus Update: Total confirmed global cases as of 12:15 p.m. ET on Wednesday: 33,567,044 — Total deaths: 602,504 — Total tests: 480,339,556
| | | | |
| --- | --- | --- | --- |
| | Bitcoin | $32,948.99 | |
| | | | |
| --- | --- | --- | --- |
| | Ethereum | $1,921.05 | |
| | | | |
| --- | --- | --- | --- |
| | Cardano | $1.34 | |
| | | | |
| --- | --- | --- | --- |
| | Dow | 33,874.24 | |
| | | | |
| --- | --- | --- | --- |
| | S&P | 4,214.84 | |
| | | | |
| --- | --- | --- | --- |
| | Nasdaq | 14,271.73 | |
*Stock data as of market close, cryptocurrency data as of 5:00am ET.
Markets: Major cryptocurrencies ticked lower this morning as they remain under pressure from a sell-off triggered by regulatory action in China.
Economy: New weekly jobless claims are expected to continue to drop when the Labor Department releases their numbers this morning.
The Lead: Infrastructure Stimulus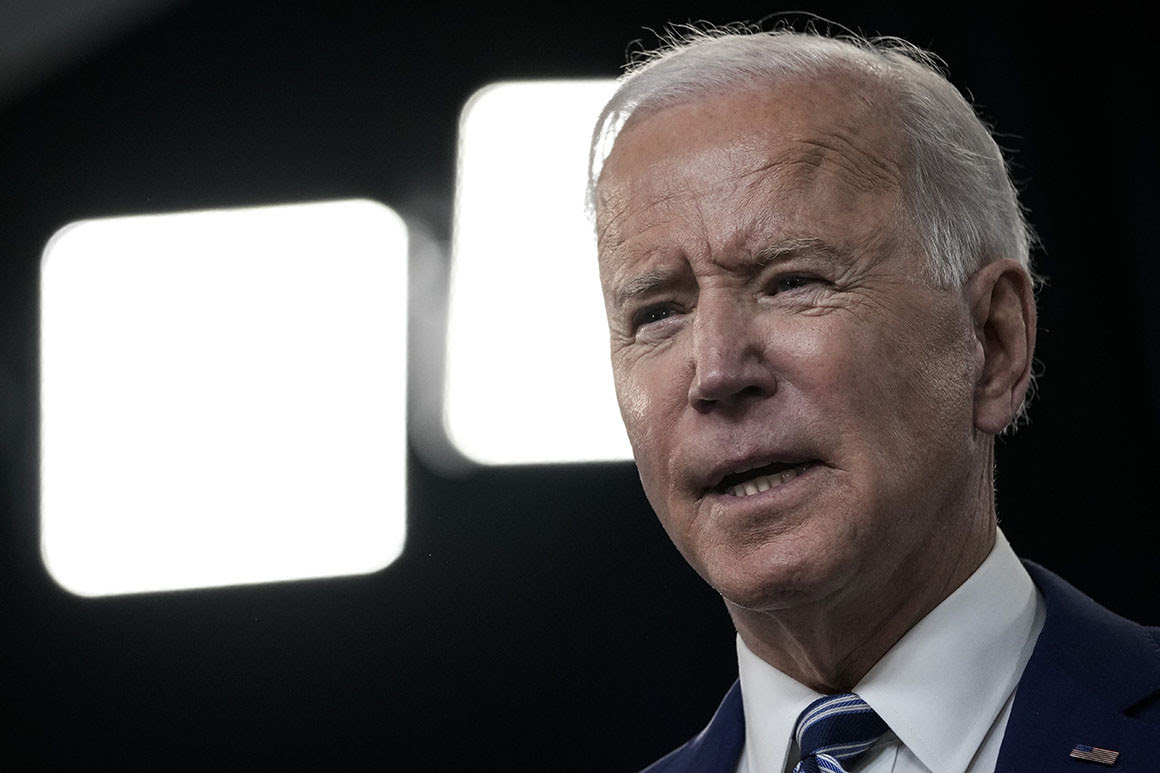 credit: getty
There's a buzz in D.C. that we might be close to a deal. Congressional leaders will meet with President Biden today to try to reach a deal over the $1 trillion infrastructure proposal.
The President's original plan was for over $2 trillion but that did not fly with Republicans who are still concerned about spending money on credit. Republicans have been willing to discuss less expensive packages implemented over time. The current discussion revolves around $973 billion over five years and $1.2 trillion if it continues over eight years.
This deal came from a bipartisan group of 21 Senators. Republicans refused to budge on the idea of raising corporate taxes to pay for this and it seems that the White House has given in on that and instead proposed a gas tax and a fee on electric vehicles.
Sponsor: Bank Novo
Dealing with banks can be a nightmare. That's why I've made the switch to Bank Novo and you should too. If you run a business there's no reason to add extra layers of complexity by dealing with difficult banks. Bank Novo is the simplest bank I've ever used.
No hidden fees
Simple transfers
FDIC insured
Apply in under 10 minutes
And the best part is the smart phone app. Yes I do all of my business banking right from my iPhone. In fact that's how you sign up right from their smart phone app right here.
Bank Novo saves you tons of money in fees because they don't waste money on brick and mortar banks, you know the ones with the free lolly pops in fish bowls. Yeah they don't do that. Everything is digital that means they can pass all that savings on to you.
Click here to try it today. You're going to love it.
Forget Cars, Meet The Tesla Home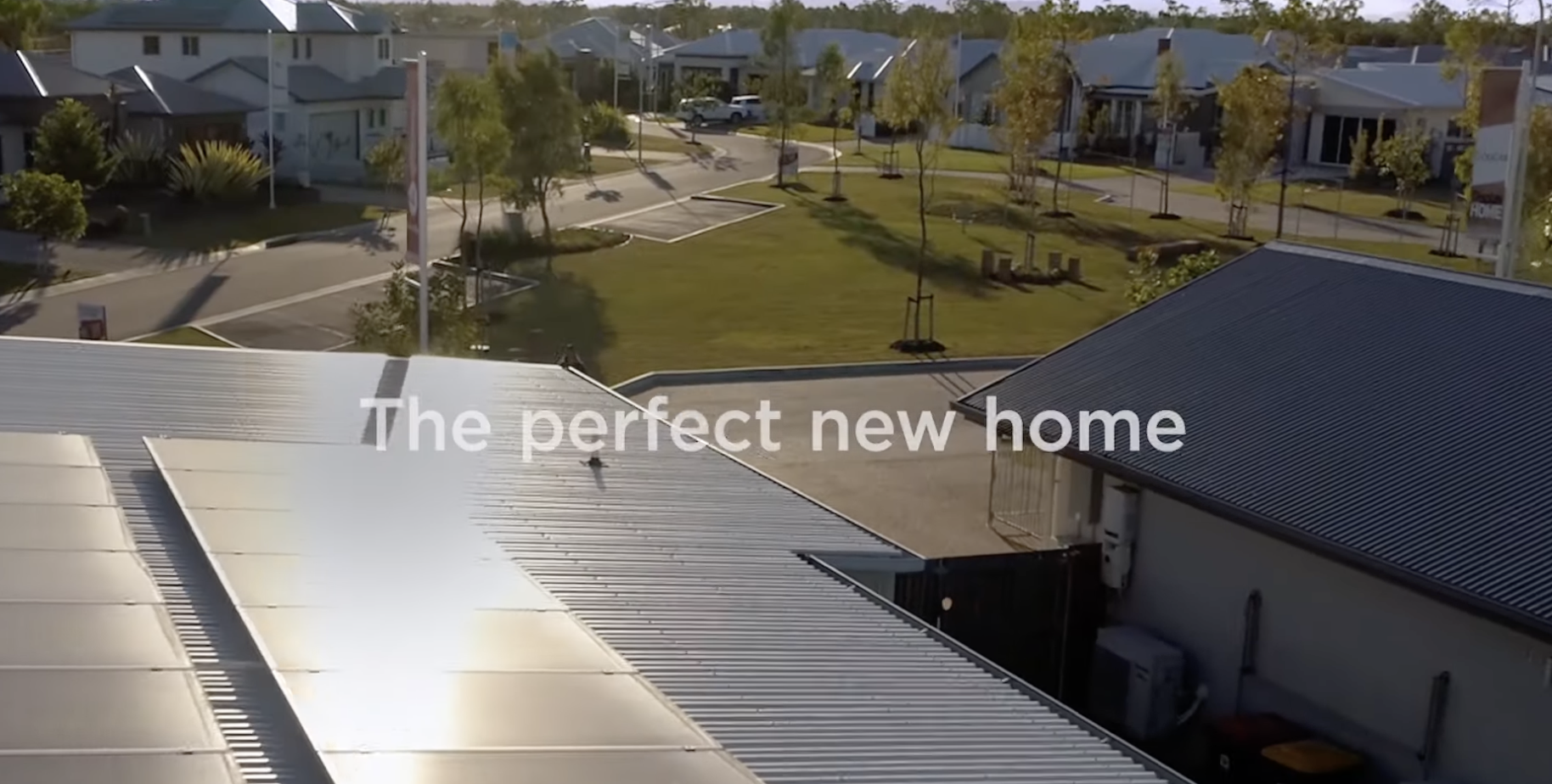 credit: tesla
Tesla has signed a deal with home builder Alset EHome to build solar panels, electric vehicle chargers and a Powerwall battery into each new home in an entire community.
One of the hurdles to EV and solar panel adoption is the upfront cost and the pain of deciding whether or not your home and roof can accommodate panels. Solar companies regularly turn down customers whose homes either have too much shade or the wrong infrastructure for panels. None of that will be a problem in these new communities!
The first Alset community will be in Porter, Texas. The goal is to build 100 homes by the end of 2021.
In addition to Tesla solar power, the homes will also have water filtration and purified air filters built-in and the housing community will have a solar farm and organic farm in shared spaces. The developers call it a community "designed to power itself."
Just Winging It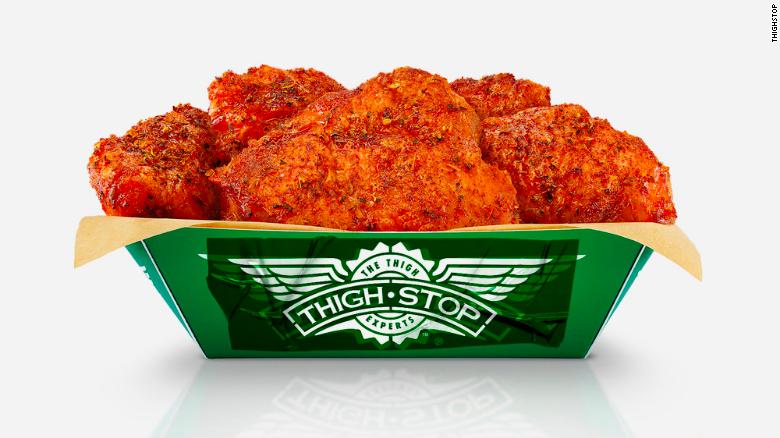 credit: cnn
Since there is a chicken wing shortage, restaurants would like patrons to fall in love with chicken thighs. Wingstop, the national chain, has launched Thighstop, a virtual brand that sells crispy breaded chicken thighs.
Why are there so few chicken wings? During the pandemic, wings were a popular takeout option. Sales at Wingstop grew 21% last year. The wholesale price has skyrocketed as a result.
"The [wholesale] price of wings a year ago was as low as 98 cents," per pound, Charlie Morrison, Chairman and CEO of Wingstop Restaurants Inc., told CNN. "Today, it's at $3.22. So it's a meaningful difference." Thighs, on the other hand, are "much less expensive," he said, coming in at about half of what wings cost per pound today.
But do diners want the thighs? Not quite. Americans prefer white meat. Morrison says that thighs "don't get the appreciation they deserve."
News By The Numbers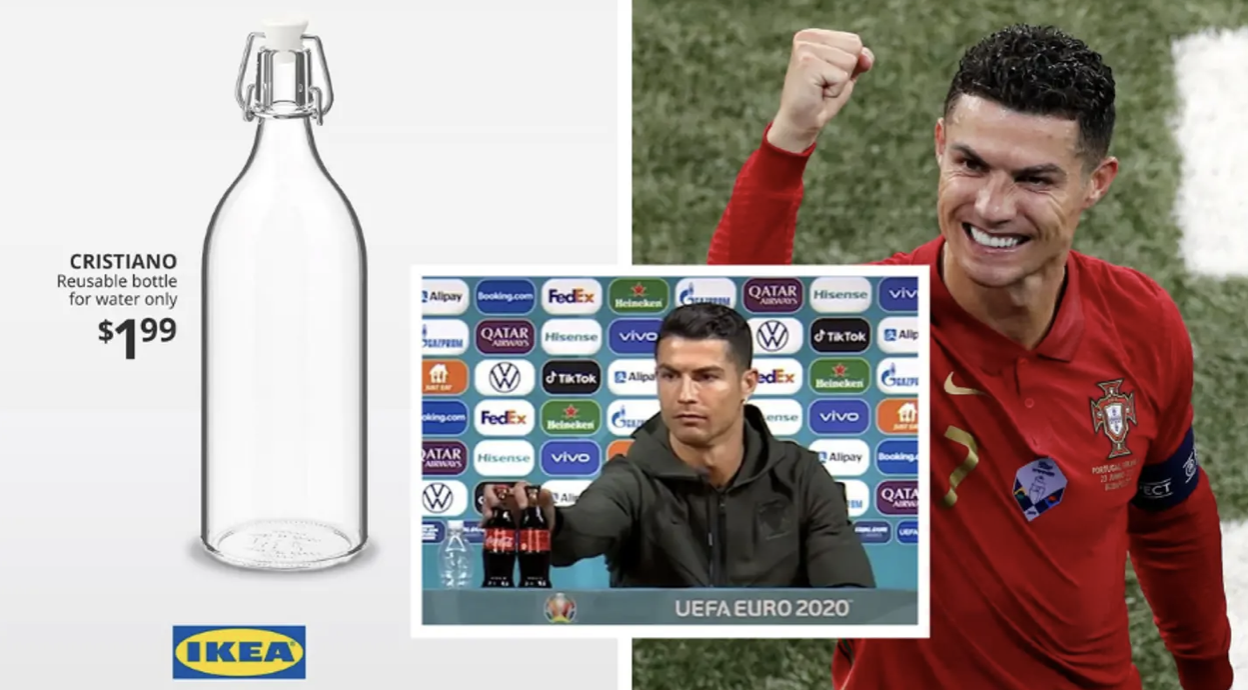 credit: guardian
$1.99. That is the cost of the "CRISTIANO" reusable glass water bottle now on sale at Ikea. This is an homage to Cristiano Ronaldo's shunning of soda in favor of water at a recent press conference.
40%. That is how much Victoria Beckham's clothing line will reduce the costs of dresses in order to "future-proof" demand for fashion in a post-pandemic world.
$3,630. That is the cost per kilo of the Miyazaki mango, the most expensive in the world. An Indian couple planted some unbeknown of the value and now has to hire security guards and dogs to prevent theft. A single mango from their tree costs $50.
$41.52 trillion. That is how much money the wealthiest 1% of Americans controlled in the first quarter of 2021, according to data released by the Federal Reserve on Monday. Conversely, the bottom 50% controlled just $2.62 trillion.
CONFORMING LOAN

Program

Rate

Change

APR

Change

30 year
2.76

%

0.02%
2.81

%

0.02%

15 year
2.09

%

0.03%

2.19

%

0.03%
Sustainable Lego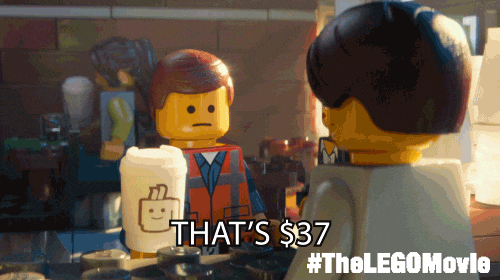 credit: Giphy
Confession: Lego is the most plasticky thing we buy our children, despite its impact on the planet. We buy those enormous Star Wars builds for our children because it occupies them for hours and we know they're not sustainable. But soon we can do this without guilt!
Lego has developed bricks made from recycled plastic which the Danish company says will hit the market in the next 18 to 24 months. A single one-liter plastic bottle can yield about 10 standard Lego bricks.
Current Lego bricks are made with oil-based plastic and the company admits to using 100,000 tons of plastic per year. The company has been making some parts of their products with sustainable parts but the bricks themselves area challenge. The recycled plastic bricks are hard to dye and are a bit flimsy but they are still prototypes.
Lego has invested $400 million in research and development of sustainable materials. Mattel has also committed to using sustainable materials in its plastic toys by 2030.
Do You Need A Bra In Space?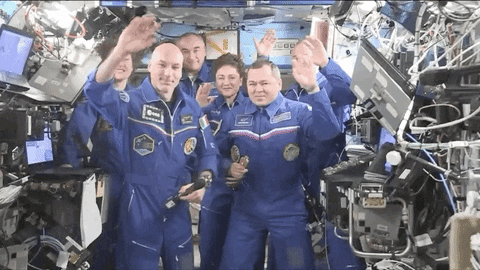 credit: giphy
Tide is developing laundry detergent for space in partnership with NASA. Astronauts need clean undies too!
The space detergent has to be degradable and work in the closed-loop water system that is currently at the International Space Station. This means that water, air and even urine are recycled back into usable water. With this kind of system, you can't put heavy chemicals into your laundry if the water will be filtered into potable water. Tide's space detergent has to clean stains and odors with far less water.
If Tide succeeds, this product could make its way to Earth-bound consumers. It would be one of many consumer products that were developed for space but became useful on Earth. Did you know that solar panels were originally developed for the Mars Rover and that Velcro was originally developed for space suits?
NASA says that if astronauts can do laundry, they won't have to pack so many clothes for their trips. I guess they'd been bringing their dirty laundry back with them? Who knew?
Today's Live Show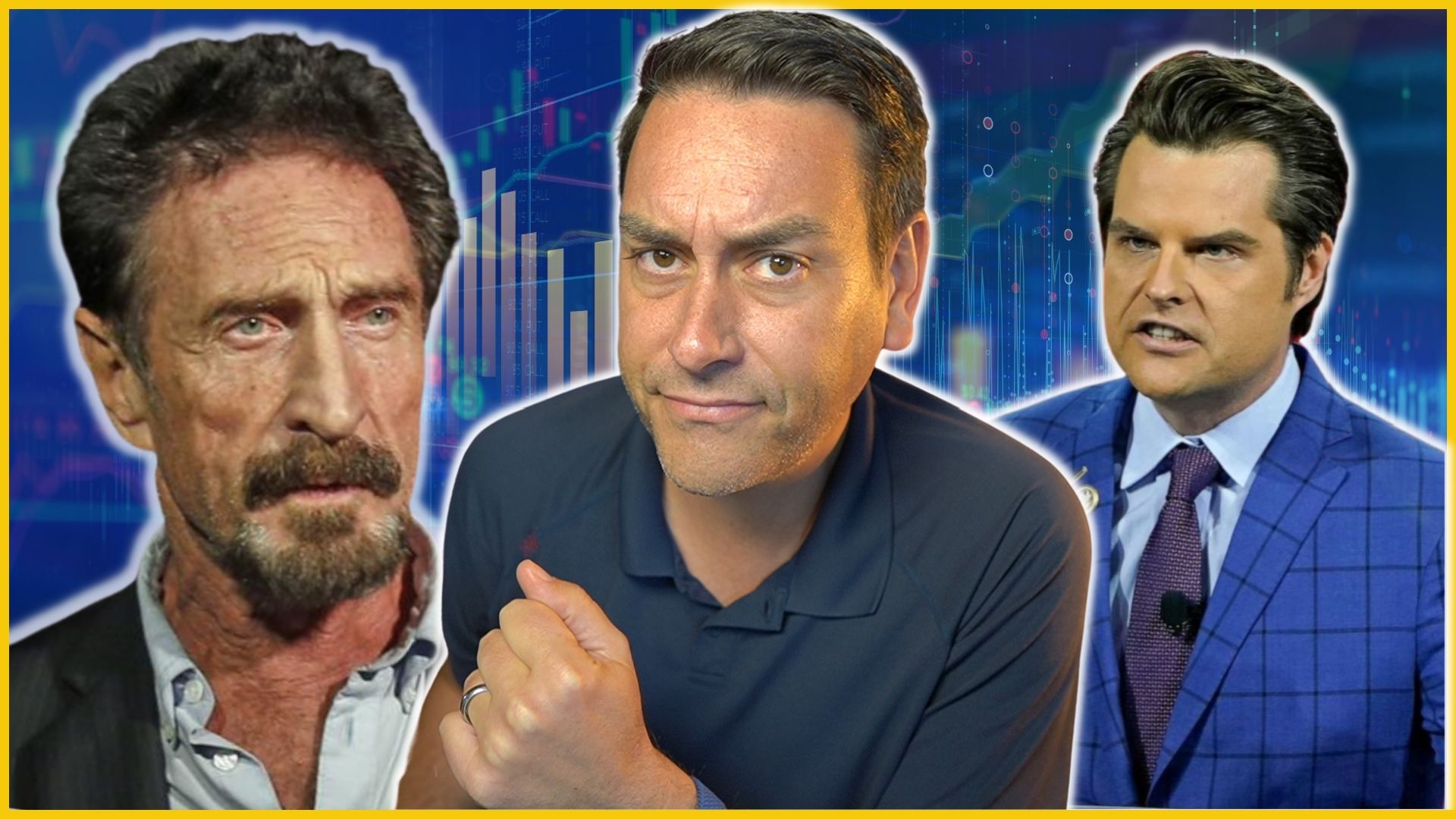 WHO KILLED JOHN MCAFEE? MATT GAETZ EMBARRASSES HIMSELF AGAIN
Join us on today's live morning show. We'll be looking at the mystery surrounding billionaire John McAfee's suddent death. Matt Gaetz tries to embarrass a General and it backfires. President Biden nears a deal on stimulus, and much more. Click here to RSVP and I'll see you at 9 AM Eastern.
Share The Love
Become a friend of Morning Invest by sharing this newsletter with someone you love.
When you do, we don't just give you a pat on the back and say, "Well done old sport." We give you actual rewards that'll make everyone jealous.