| TOGETHER WITH | |
| --- | --- |

Happy Monday.
Pennsylvania Lieutenant Governor John Fetterman brought out the Snooki guns to troll his PA Senate opponent Dr. Mehmet Oz for being a Jersey boy. MTV's Jersey Shore star Nicole "Snooki" LaValle promised Oz that "Jersey will never forget you."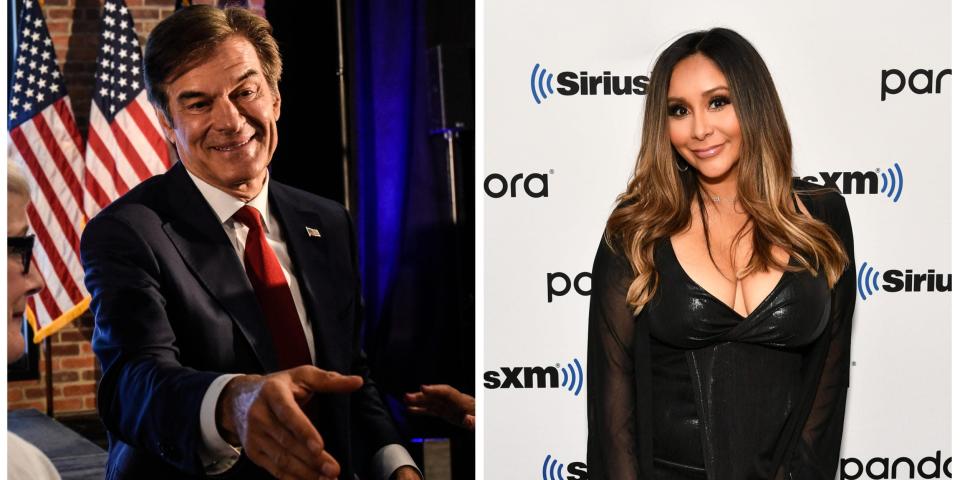 credit: getty
In Case You Missed It.
🇮🇷 Iran says it now has the ability to build a nuclear bomb but hasn't decided if it wants to to put the pieces together.
🐒 The W.H.O. is worried that a Monkey Pox Pandemic is coming so they're getting the band back together on July 21.
🇱🇰 Sri Lankan president Gotabaya Rajapaksa emailed in his resignation, effective last Friday. Prime Minister Ranil Wickremesinghe has been sworn in as acting president of the country in crisis, but protestors want him to resign too. Parliament is set to vote on a new president Wednesday.
🇨🇳 China's economy grew just 0.4% in the second quarter, according to data released Friday. This is the weakest performance since the first Covid quarter of 2020.
🇬🇧 Britain has declared a national emergency due to the record-breaking heat wave cooking the U.K. Temperatures reached 117 degrees fahrenheit in parts of Portugal's interior where firefighters are battling raging wildfires that spread across France and Spain.
🗳 A group of U.S. conservatives released a report titled "Lost, Not Stolen: The Conservative Case that Trump Lost and Biden Won the 2020 Presidential Election," reaffirming over 60 court cases and Trump's own Department of Homeland Security. Over 100 Republican nominees are still running in the midterms on the line that it WAS stolen.
⚖️ Former White House chief strategist Steve Bannon's contempt trial starts today in D.C.
📝 The U.S. House passed a bill to restore abortion rights in the country and another to protect people who travel out of state for abortions. These bills are not expected to pass in the Senate.


| | | | |
| --- | --- | --- | --- |
| | Bitcoin | $22,253.12 | |
| | | | |
| --- | --- | --- | --- |
| | Ethereum | $1,451.42 | |
| | | | |
| --- | --- | --- | --- |
| | Cardano | $0.4741 | |
| | | | |
| --- | --- | --- | --- |
| | Dow | 31,288.26 | |
| | | | |
| --- | --- | --- | --- |
| | S&P | 3,863.16 | |
| | | | |
| --- | --- | --- | --- |
| | Nasdaq | 11,452.42 | |
*Stock data as of market close, cryptocurrency data as of 5:00 am ET.


The Lead: Knock, Knock, Omicron is Coming For You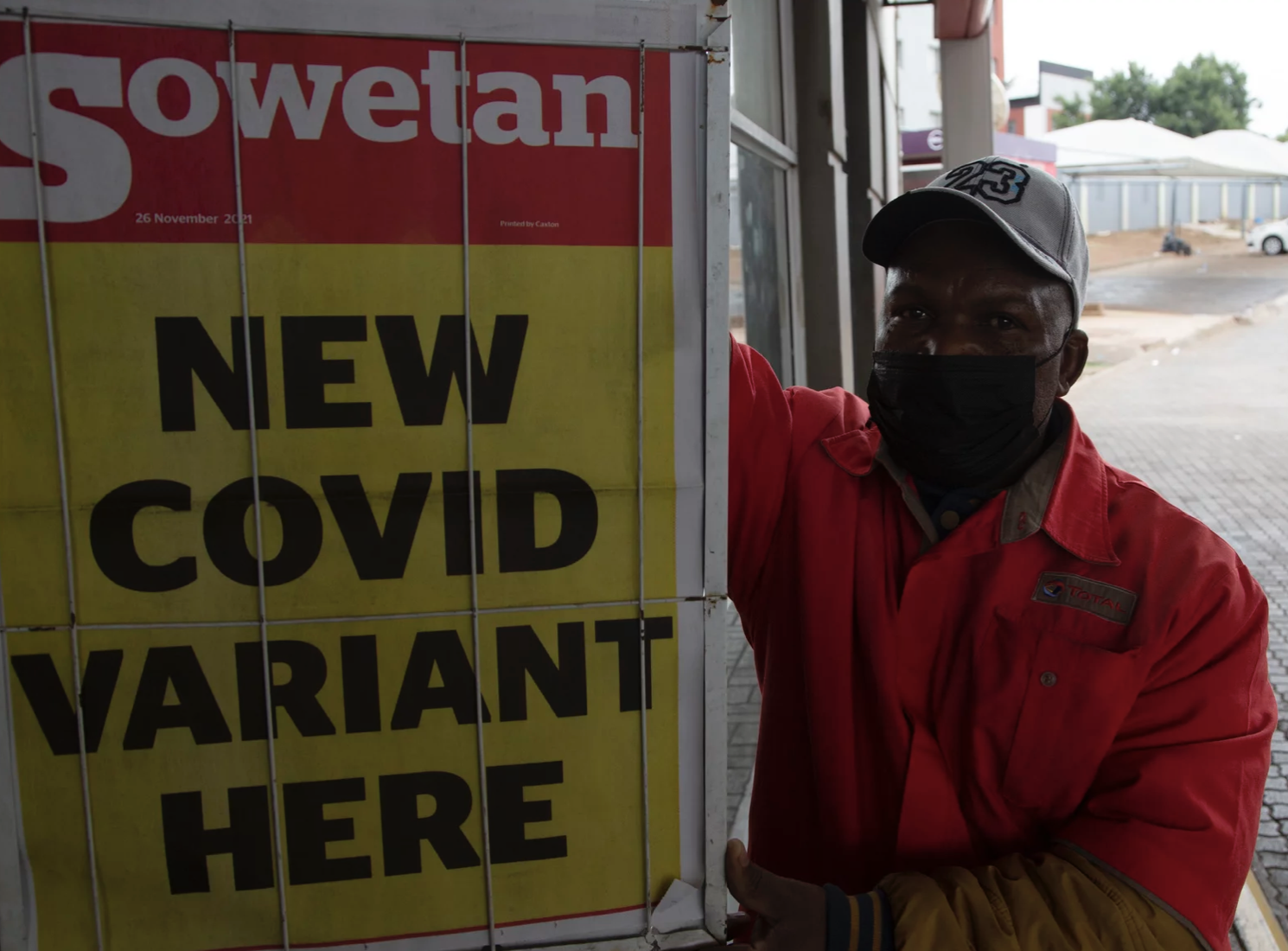 credit: ap
Omicron is coming for you. If it hasn't already. Again.
BA.5 is the Omicron variant making the biggest wave right now, with its special powers of evading vaccines and antibodies alike. According to CNN, BA.5 "has three key mutations in its spike protein that make it both better at infecting our cells and more adept at slipping past our immune defenses."
The variant accounted for 65% of cases in the U.S. for the week ending July 9, according to the CDC. In the UK, an increasing number of infections are re-infections and the certified death rate is down.
Experts fear that the more people BA.5 and its sister variant BA.4 infect, the more chances for them to mutate into the ultimate, X-men version of themselves.
Certain countries and cities are bringing back masking and restrictions, although a bit more cautiously this time around.
It feels like a strange dance, doesn't it? Governments want to be cautious but not make the same mistakes they did in 2020. No one wants to get Covid but the tolerance for lockdowns seems pretty low and no political party wants the risk coming into the midterm elections. It felt like we were going to sail into the endemic phase there for a while but now…well, it's not such smooth sailing, is it?


Dial 988 For Assistance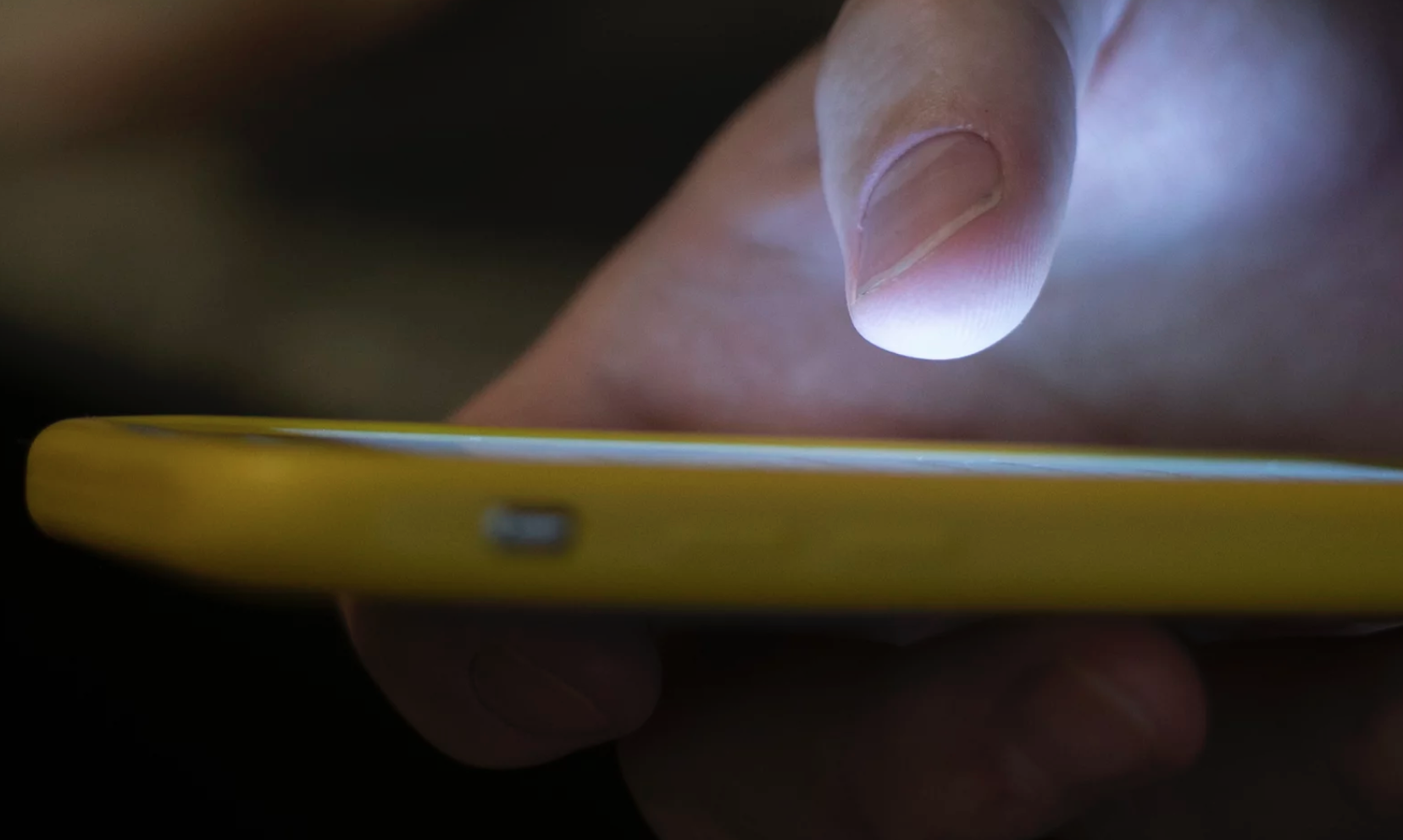 credit: getty
The 988 Suicide & Crisis Lifeline is now live in the U.S., helping people address mental health crises without bringing in the police.
The National Suicide Prevention Lifeline number is still active (1-800-273-8255), but it redirects to 988, which connects a person experiencing or witnessing an event with the closest crisis center. There are 16 backup centers, so people can get help ASAP.
Legislation to create 988 was passed in 2020, so this has been in the works for some time. The Biden administration took prep to the next level, dedicating $432 million to making sure support is in place behind the number.
Even though this kind of investment is what people mean when they say "defund the police," it seems everyone can agree 988 is a good thing. Police aren't trained as counselors, so how can they be expected to act like it?
"Unlike other medical emergencies, mental health crises overwhelmingly result in a law enforcement response," psychologist Benjamin Miller, president of Well Being Trust, told NPR. "If you look at the data from the police, about 20% of their total staff time is spent responding and transporting individuals who are experiencing a mental health crisis."
People in the U.S. know they should dial 911 for all emergencies. For mental health crises, this often leads to police response. This has led to millions stuffed into overcrowded prisons. Not to mention fatal shootings. You don't bring a gun to a brain fight.
988 needs continued support, continued investment at the federal, state, and local levels, to be sustainable. But this is an important first step to help people across the U.S. get the help they need.


Beach Ready with MANSCAPED™
We've got the best July beach readiness package you've ever heard of. Meet Manscaped. This awesome company will change your personal grooming life. Seriously.
Manscaped just rolled out their new Performance Package 4.0 which is the best below-the-waist grooming package you'll ever need. Inside you'll find their new Lawn Mower, love the name, which is a SkinSafe trimmer to reduce nicks to your two best friends.
When you order the Performance Package you'll get a free travel bag and a pair of their super comfortable anti-chafing boxer briefs.
Get 20% and free shipping by using our coupon code REDACTED when you visit Manscaped.com. Your family jewels will thank you.


Deep In The Heart of Texas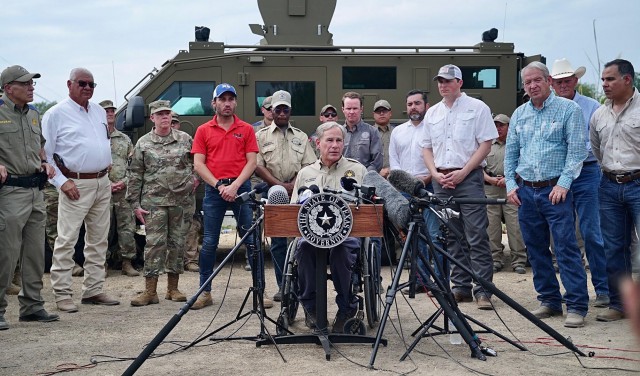 credit: wsj
Texas Governor Greg Abbott is testing the limits on state authority.
Never one to shy away from laws that push the boundaries of equal rights and humanity, Abbott's latest moves on immigration and abortion could be a sign of what is to come in a post-Roe United States.
Immigration
Texas authorities can now return immigrants they apprehend to the border, according to a recent executive order from Gov. Abbott. Enforcing immigration law is a federal responsibility, and this order comes close to stepping over that. Aaron Reichlin-Melnik, policy director for the American Immigration Council, told the Texas Tribune that the order "deputizes state authorities to arrest migrants for federal immigration violations, which the U.S. Supreme Court has said is a federal responsibility."
It is also not clear what state authorities will do once they get immigrants back to the ports of entry, which are run by the feds. Experts say this order is ripe for a lawsuit from the Justice Department.
Abortion
Not if Texas sues them first! Which they are doing.
The state sued last Thursday to block the Emergency Medical Treatment and Labor Act, which mandates all hospitals give emergency treatment to patients. The Department of Health and Human Services released guidance last week that explicitly said this includes abortion, even if it's not legal in the state.
Texas says that goes against what SCOTUS ruled in Dobbs and contradicts Texas' near-total ban on abortion after fertilization, set to go into effect this month.
The Emergency Medical Treatment and Labor Act requires hospitals to provide emergency treatment regardless of the ability to pay, defining emergency as a life-threatening medical condition or a condition presenting the risk of "serious impairment to bodily functions, or serious dysfunction of bodily organs."
Interestingly, Texas' abortion law ban has an exception when pregnancy threatens the life of the mother or has a "serious risk of a substantial impairment of a major bodily function."
Are these not the same thing? No one wants anyone to die, right? But if physicians are afraid to violate law, death can happen. Hence the HHS guidance. The Texas Medical Association said last week that some hospitals have denied care for serious pregnancy complications because they were afraid. But no one wants anyone to die, RIGHT???
Texas wants to assert its state authority with abortion, immigration, and more. Is this the new 'normal' in a post-Roe U.S.? Or is Texas laying the groundwork for secession? The GOP has specifically said that they want a vote on this so it wouldn't be surprising.


News By The Numbers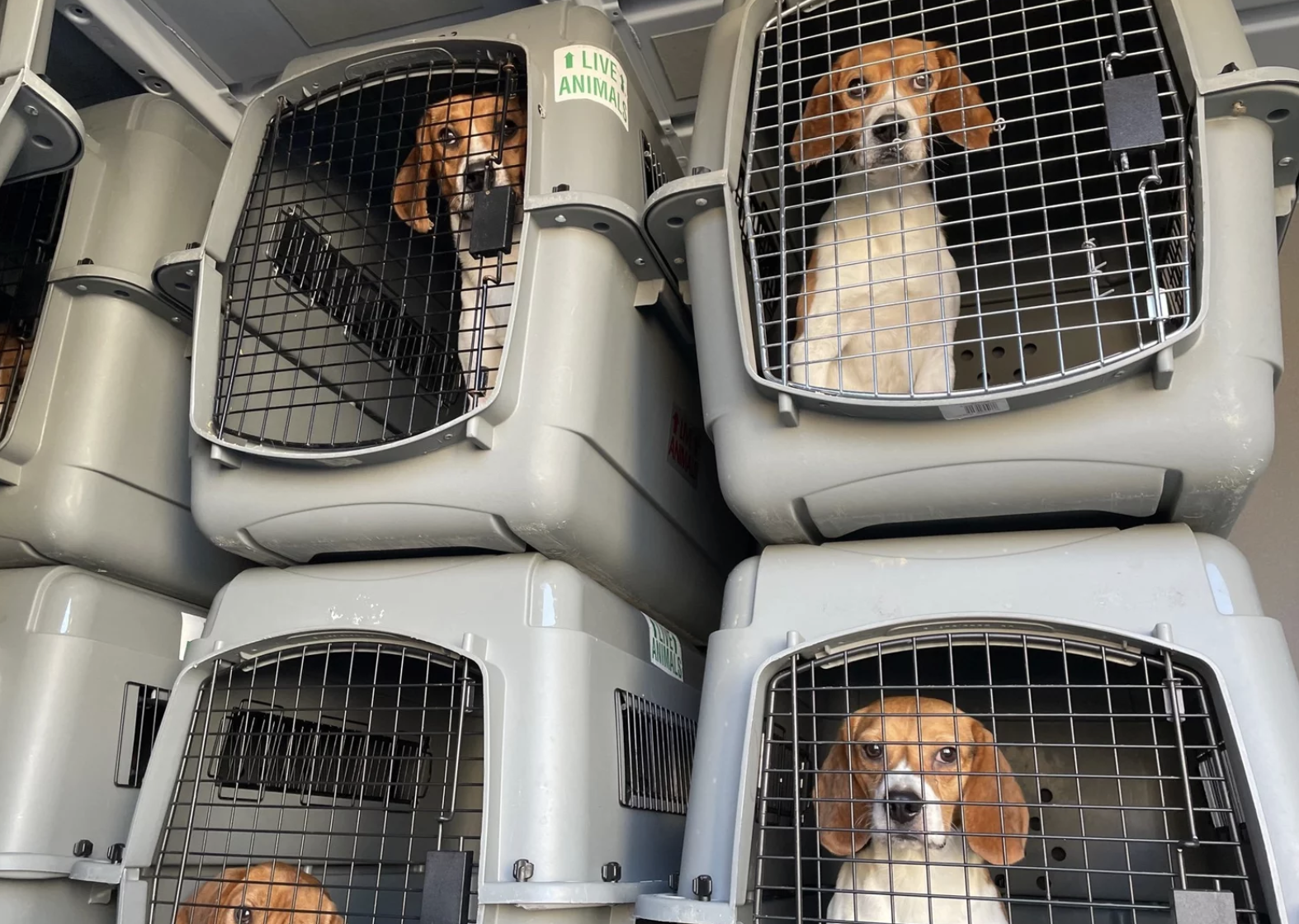 credit: homeward trails
4,000. That is how many beagles in the U.S. need homes after being rescued from a research facility that was doing horrible things to them.
300,000 metric tons. That is how much in methane emissions four U.S. energy companies are responsible for, according to a new report. That makes them the top sources in the country. The big four: Exxon Mobil, ConocoPhillips, Hilcorp, and Occidental Petroleum.
10.5%. That is how much U.S. social security payments could increase next year due to inflation.
$20 billion. That is how much of his wealth Bill Gates is moving into the Bill and Melinda Gates Foundation, in an effort to give back to society. He wrote in a blog post Wednesday that he "will move down and eventually off of the list of the world's richest people."


The Subway Tuna Truth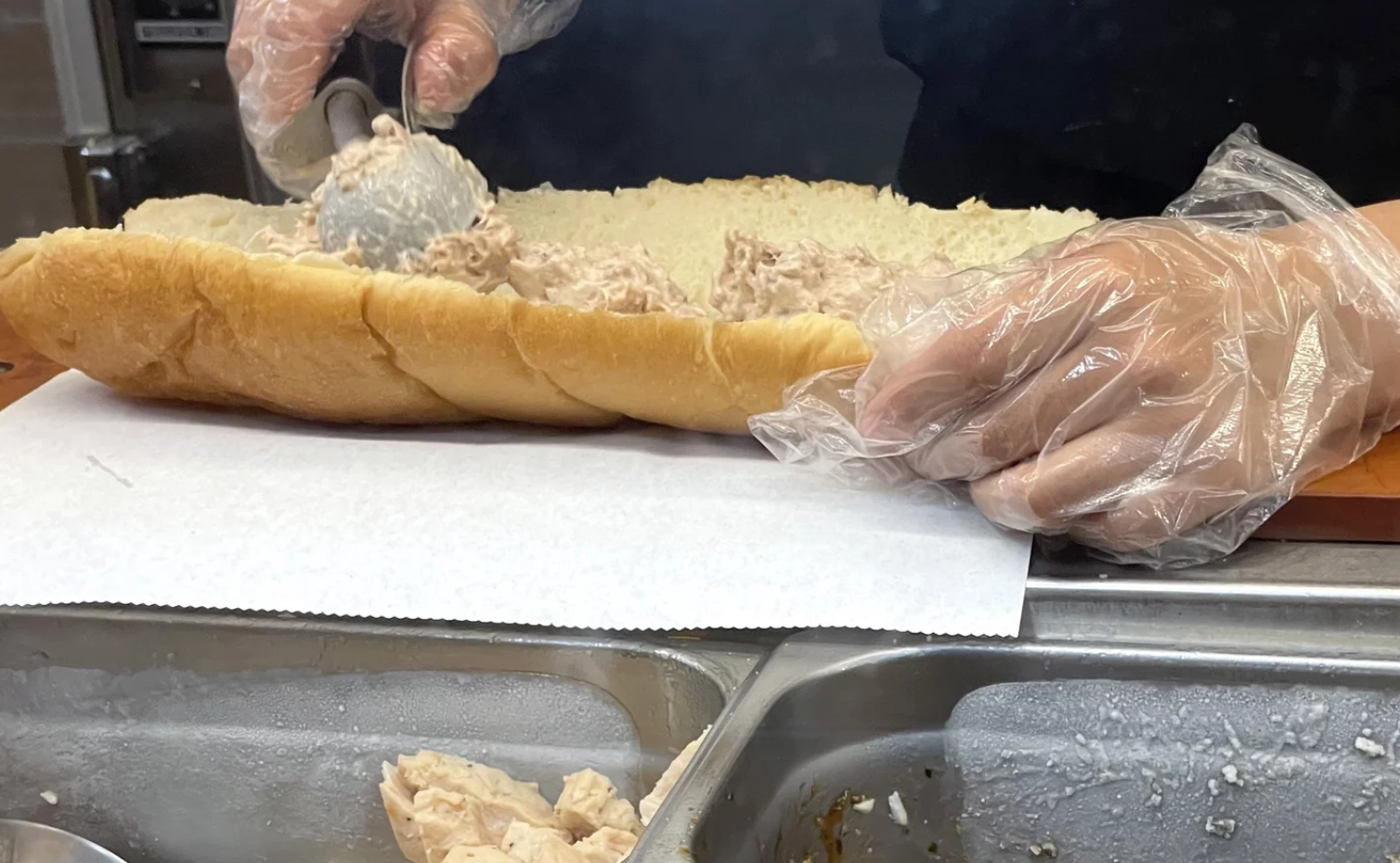 credit: getty
Is Subway's 100% Tuna 💯?
Nilima Amin is suing the restaurant chain because a marine biologist found "no detectable tuna DNA sequences whatsoever" in 19 out of 20 samples of Subway tuna sandwiches. There was other animal DNA in there like chicken, but no chicken of the sea.
Subway tried to get the case dismissed, claiming that their tuna ingredients like mayo (eggs) add other DNA into the sandwich but a federal judge is letting the suit live on.
But Subway isn't beaten yet. The chain has a website that is 100% tuna-devoted that proudly proclaims: "Subway uses wild-caught skipjack tuna regulated by the Food and Drug Administration (FDA). A favorite among sub lovers, our tuna is and has always been high-quality, premium and 100% real."
Tell it to the judge.


What's Trending?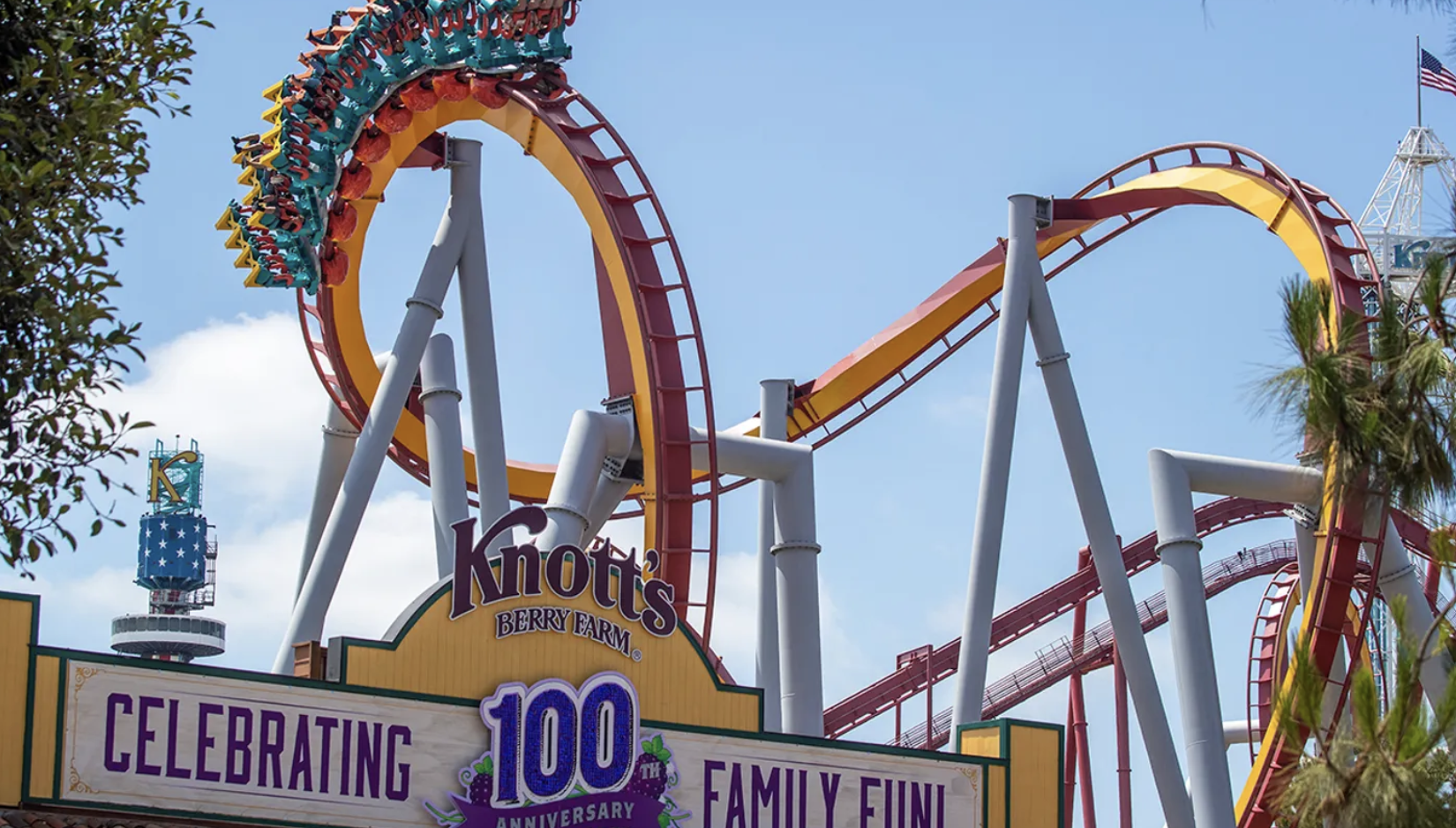 credit: getty
Knott's Berry Farm is trending because multiple fights and reports of gun fire caused the California theme park to close early Saturday night. Apparently temperatures have reached both external AND internal boiling points across the world.
Defund NPR is trending. NPR is largely publicly funded, so a lot of the trending here is people clapping back at those who are arguing that the government should not fund the radio station. NPR receives some indirect federal funding from grants from The Department of Education and The Department of Commerce. Defunding the station means not donating, which people are free to do.
John Lewis is trending because the U.S. Congressman and civil rights activist passed away two years ago Sunday.


Share The Love
Become a friend of Morning Invest by sharing this newsletter with someone you love.
When you do, we don't just give you a pat on the back and say, "Well done old sport." We give you actual rewards that'll make everyone jealous.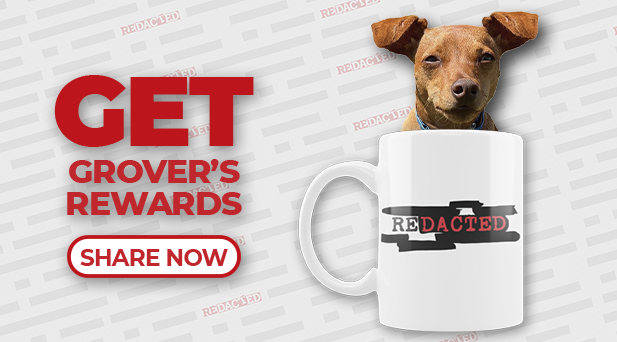 Or copy & paste your referral link to others: