| TOGETHER WITH | |
| --- | --- |
Good Monday Morning.

Did someone forward our newsletter to you? If you want to subscribe then visit us right here. We'll be delivered right to your inbox first thing in the morning.
A reminder that if you love this newsletter remember you can win stuff every day by referring real friends with your unique referral link found at the bottom of the email. Things like mugs, and even hoodies!
In Today's Newsletter:
Trump checks out

Covid-19 cases smash previous records

Texas morgues overflow
CONFIRMING LOAN

Program

Rate

Change

APR

Change

30 year

2.82%

0.08%

2.87%

0.08%

15 year
2.46

%

0.22%

2.54

%

0.23%
Lead Story: Trump Has Senioritis

credit: giphy
This weekend was the G20 summit, where world leaders get together to discuss and decide important things. They did so virtually. It is presumably the last for President Trump, but he seemed to have already checked out.

The President opted to skip a meeting on the pandemic and went golfing instead on Saturday. He also Tweeted regularly during the meetings he did attend on Friday.
Many of the leaders he is meeting with have already offered their congratulations to President-elect Biden so it's no wonder he is giving them a cold shoulder. Clearly, he has Senioritis for the job.
Sponsor: HelloFresh

Want to save 40% on your grocery bill? Want delicious ingredients shipped right to your door? Want to prepare amazing meals in under 30 minutes? Want to get a coupon for $80 to try it out? Then you're in luck. You'll get free food with that link.
Introducing HelloFresh. Get fresh, pre-measured ingredients and mouthwatering seasonal recipes delivered right to your door, America's #1 meal kit. HelloFresh lets you skip those trips to the grocery store, and makes home cooking easy, fun, AND affordable.

The recipes are easy to follow and quick to make, with simple steps and pictures to guide you along the way. You'll save 40% off your grocery bill by using HelloFresh. The packing is all made from recyclable materials. They have multiple meal options for small and large families ranging from vegan to meat and everything in between.
Even if you don't like it you just got 80 dollars of free food delivered to your door because of Morning Invest. You have to use this link.
Absolutely Perfect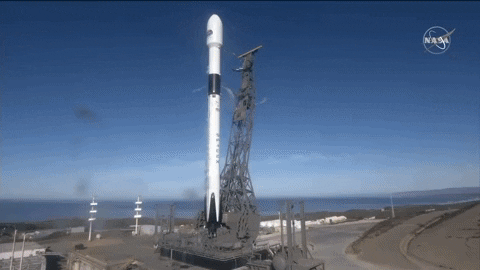 credit: nasa
A SpaceX Falcon 9 rocket launched into orbit from California on Saturday to study and monitor sea levels worldwide. The satellite will capture images of oceans around the world and can measure the depth to within 1 inch of accuracy.
The craft is called the Sentinel-6 Michael Freilich, named after the former director of NASA's Earth Science Division. He passed away in August. His namesake satellite will be capturing ocean data that has been captured by other satellites for nearly 30 years!

The launch was a success! After the rocket was launched, the boosters detached and returned to their designated landing spots on the launchpad, which is SO impressive to watch!

Climate scientists assert that sea rising levels are causing irregular weather patterns and lasting ecological damage. This launch was a collaboration with Copernicus, the European Union's Earth Observation Programme.
News By The Numbers
credit: shutterstock
100. That is how many The Children's Place stores will be closing by next year so you'll have to look elsewhere for junior-sized junk clothing.
7. That is how many people died after drinking hand sanitizer in Russia. They weren't doing it to clean out their lungs from Covid. They were doing it because they ran out of booze.

$66.5 billion. That is the value of Bitcoin that is lost forever, according to a new study. Bitcoin wallets are password-protected and losing access to the wallet means you can never recover that currency, no matter what. There is no resetting of passwords in the Bitcoin world. The study estimates that this lost money was either because of lost passwords or owner deaths.

$11. That is how much it costs to buy a Governor Andrew Cuomo window decal that will keep a watchful eye on your Thanksgiving dinner to make sure it does not exceed the 10-person limit. The decal is called "the 11th Guest." It has already sold out.

300. That is how many homicides Los Angeles has had this year, the highest rate in over a decade.
The Texas Emergency
credit: getty
On Saturday, El Paso, Texas, had to deploy the state's National Guard to help with morgue operations due to massive Covid mortalities. The city mayor says that the city has seen rapid increases in case numbers and a "spike in deaths."

El Paso has had to deploy 10 morgues on-site as victims await autopsies. Over 300 people are currently in intensive care in the county.

The city had been using prison inmates for this job, but images of this sparked outrage. There are currently job postings on the city website for morgue attendants.
Mushrooms Added
credit: public domain
On Election Day, residents in New Jersey voted to legalize marijuana. While the Senate was passing this bill last week, they added shrooms to the mix.
When the bill passes in January, the penalty for possession of psychedelic mushrooms will be lowered from a third-degree felony to a disorderly person's offense.

New Jersey is now the 12th state to legalize marijuana but these shrooms, as the kids call them, are still not exactly legal. They were legalized in Oregon this election. Green entrepreneurs are hoping that this will make New Jersey the pot capital of the East Coast and clearly there is big business in that.
All Hail The Remote King
There are a lot of jobs you can do remotely but being a king is not really one of them. Someone should tell that to Thailand's King Maha Vajiralongkorn.
The monarch has a home in Germany and is known to stay there for extended periods of time. So much so that the German government has issued him a warning that if he continues to rule from German soil, he may be expelled.

While the King is in Germany, he has diplomatic status and cannot be prosecuted, punished for crimes or put under surveillance. He spent most of 2020 in Germany but left in October. The Left Party in Germany wants the government to refuse his re-entry and declare him a "persona non grata."

"We have made clear that the policies that affect the country Thailand are not to be carried out from German soil," Foreign Minister Heiko Maas said.
Share The Love
Become a friend of Morning Invest by sharing this newsletter with someone you love.
When you do, we don't just give you a pat on the back and say, "Well done old sport." We give you actual rewards that'll make everyone jealous.
Hit the button below to learn more and access your Reward Dashboard.