| TOGETHER WITH | |
| --- | --- |
Happy September 1st. I hope you're doing something to celebrate.
On an embarrassing personal note. Last night I sleep walked. Or is it slept walked? Either way my wife had to wake me up in the hallway.
She told me this morning that I was talking about Marvel movies in my sleep. Seems about right. Glad I wasn't talking about D.C. movies, those things are terrible.
credit: giphy
In Case You Missed It. President Trump said the phrase "Black Lives Matter" is discriminatory in an interview last night with FOX's Laura Ingraham:
"The first time I ever heard of Black Lives Matter, I said, 'That's a terrible name.' It's so discriminatory. It's bad for Black people. It's bad for everybody." Trump said.
Coronavirus Update: Total confirmed U.S. cases as of 3 a.m. ET: 6,031,013 — Total deaths: 183,598 — Total recoveries: 2,184,825
Coronavirus cases are on the rise again across more than half of the U.S.
In Today's Newsletter:
Where is Trump's health care plan?
Amazon drones get approval
Paychecks get bigger starting today
CONFIRMING LOAN

Program

Rate

Change

APR

Change

30 year
3.16

%

0.03%
3.23

%

0.03%

15 year
2.72

%

0.04%

2.84

%

0.04%
The Lead: Trump's Missing Healthcare Plan
credit: giphy
President Trump promised that he would reveal details of his proposed health care plan "by the end of the month." That was yesterday and no such plan has emerged.
The Trump administration is still challenging the Affordable Care Act in the Supreme Court. A case will be heard in mid-November. In a series of interviews, the President promised that he was going to reveal his alternative any day now. Those promises started in June and then were pushed off to a few more weeks and then "the end of the month." Note that the President has had three years to replace Obamacare and has not, perhaps because it is increasingly supported by the public as an effective healthcare program.
A Fox News Poll, which interviewed 1,343 registered voters nationwide between June 13 and 16, found 56 percent had a favorable view of Obamacare. Of those 30 percent were strongly in favor and 26 percent somewhat. This was a record high for Fox News polling.
Sponsor: Outlet Finance (now with 10% interest rate)
The U.S. dollar is headed for a cliff so why are you still putting money in a regular savings account? You should give Outlet a try.
This morning I woke up and checked my Outlet account and holy cow I couldn't believe my eyes. My interest rate is now over 10%. That's right Outlet is over a 10% interest rate right now on your deposits.
With the government printing money like it's going out of style and the U.S. dollar dropping every day, what if you could get a 10% interest return on the money in your savings account? You'd probably just laugh and say that's not possible. Enter our friends over at Outlet. They have an amazing savings account alternative with a 10% interest rate right now! Outlet is unique because your savings are backed by cryptocurrency which trades at a much higher rate than anything you'd get in a local bank.
And the best part is you'll get free money in your account if you sign up for free right here. You can open an account with any amount of money you want. I started mine for only $100.
To take advantage of this amazing interest rate and get free money deposited in your account, sign up here for Outlet.
Economy: Paychecks Get Fatter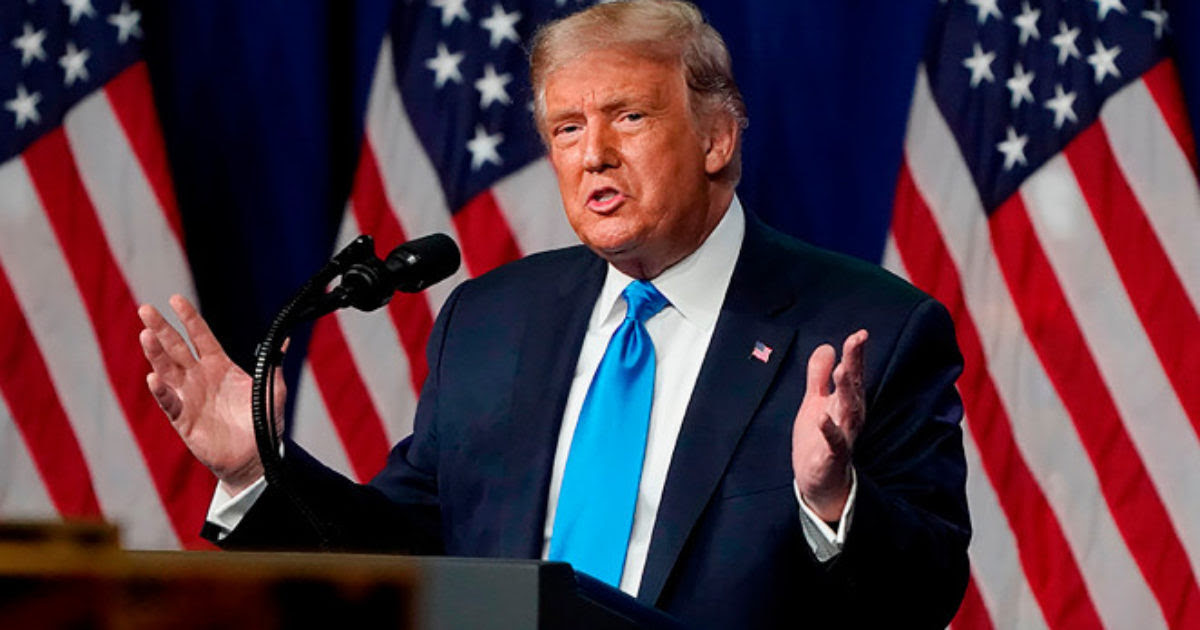 credit: Getty
President Trump's executive order to refer payroll taxes takes effect today, meaning that your paycheck should be a little bigger without these withholdings. For now.
Normally, employers and employees split the 12.4% Social Security tax plus 2.9% Medicare tax out of a worker's paycheck. Trump's order applies to the employee's share, which is only deferred, not wiped clean. That money will have to be paid back in 2021. Employers can collect this amount back from employees starting in January. This means that however much bigger your paycheck is this month is the same amount that it could be smaller in January.
Trump has said that he will wipe this debt clean completely if he is re-elected but Congress would still have to approve it.
News By The Numbers
10 years. Proving once again that they're doing something right, China's manufacturing activity expanded in August at the fastest pace in nearly 10 years.
1,000. That is the number of salaried employees that Ford is having to lay off. The company has committed to cutting costs by $11 billion globally and these jobs sadly don't make the final cut.
22,000. That is the number of city employees losing their jobs in New York City. Mayor Bill de Blasio is hoping to secure a loan from the state to make these layoffs temporary but that has yet to happen and the city must cut expenses by $1 billion in order to balance its budget.
$5,291. That is how much a person in New Zealand spent on a houseplant. The plant in question was an extremely rare Rhaphidophora tetrasperma. Apparently, sales of house plants have grown leaps and bounds during lockdowns as people seek the soothing company of nature in their homes.
Daddy, why is that bird carrying a box?
credit: procurious
Amazon has officially been designated an "air carrier," moving the company one step closer to drone delivery!
The Federal Aviation Administration issued this certification, signaling that the government is ready to work with and regulate Amazon's big dream of delivering you toothpaste with a drone!
This is not the final step in launching this program. There are still technical and bureaucratic hurtles to jump and Amazon is in good company. FedEx and Walgreens have also partnered with a company called Wing to work on drone delivery and the company has been conducting tests in Virginia since last year.
Real Estate: 115 Degrees In The Shade
credit: Getty
Real Estate in Palm Springs is booming, and not just for the snowbirds!
The Association of Realtors in Palm Springs shows the median sales price up 10% this year and inventories at all-time lows. Realtors report listings they could not sell for $200,000 flying off the MLS for $800,000 during the pandemic.
Your voicemail box is full.
Real estate agents have reported their phones ringing off the hook even through the hot summer months when temperatures can average 115 degrees! No thanks! Residents are still shopping for luxury homes and shopping in person!
Palm Springs was once known as a retirement community but with the feeling of the world ending these days, we suppose the rationale of many has become: Why wait to live your dream?
Reversing The Charges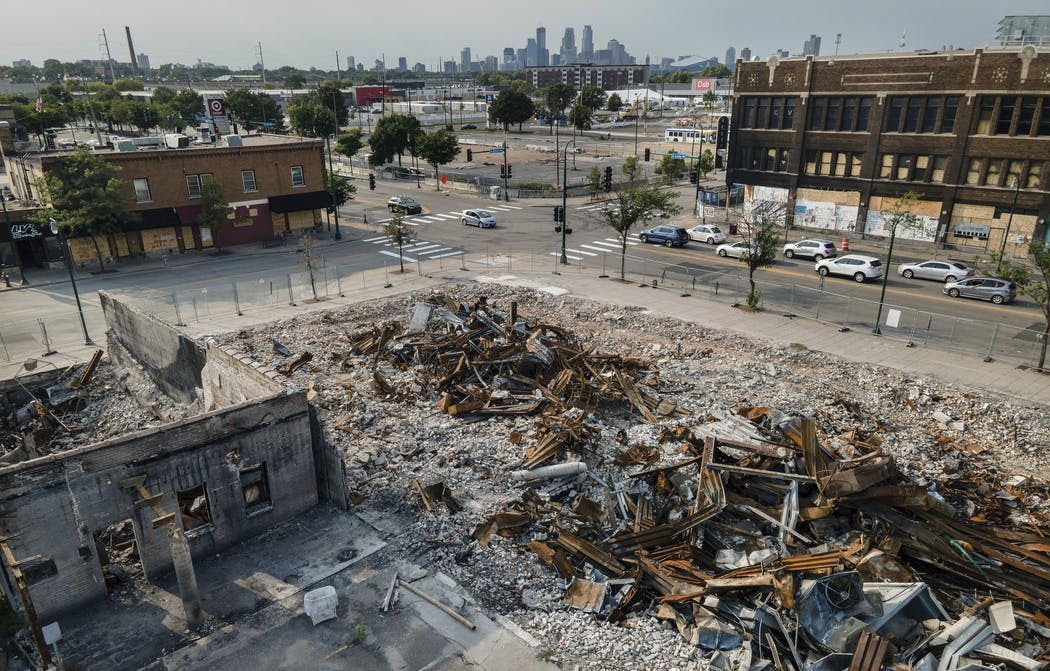 credit: Star tribune
The city of St. Paul billed property owners $140,000 to clear out the destroyed Sports Dome in May after riots ripped through the city. Now owners of a destroyed property are receiving heft bills from the city that they cannot pay.
To clean up the damage, the city sent out demolition crews of its own volition. The bills were sent to property owners who neither approved this work, nor the hefty price tag. Many property owners do have insurance, but not this much!
The Costs
What is a property owner to do? They could have paid demo costs themselves for far cheaper had they known the bill they would get. Contractors themselves acknowledged that their demo prices surged for these crises, sometimes because government rules require them to treat debris from fire damage as hazardous, which can increase costs.
But these fees are exorbitant for business owners who are already hurting enough! Some property owners are considering contacting the state Attorney General to report these outrageous and unduly onerous bills.
United Airline's Mic Drop
credit: giphy
The CEO of United had a Jerry Maguire moment, sending a heartfelt email in the middle of the night about changes to the airline, the biggest of which is the end of change fees once and for all!
"We are taking this moment to become the first US legacy airline to get rid of this fee forever," said CEO Scott Kirby. "Simply put, given the evolving face of travel now and going forward, it's the right thing to do."
Kirby points out that airlines made changes that cost customers more in previous tough times, but they want to go the opposite way this time around. Most likely, they have to go the opposite way this time around.
The Fine Print
The elimination of change fees does not mean you can change your flights without costs. If you do change your flight and the new flight is more expensive than the original flight, you will have to pay the difference, but there will not be an additional fee on top of that to do so.
United will also let any customer fly standby on an earlier flight if one is available. In the past, only premium tickets could do this without a fee, but now this option is open to everyone for free.
Isn't it funny that air travel is one of the last places where class segregation is so painfully obvious? This is not exactly an end to that. Not all seats will get warm towels and free drinks. But it's a step in a positive direction for air travelers that we can hope other airlines follow.
Share The Love
Become a friend of Morning Invest by sharing this newsletter with someone you love.
When you do, we don't just give you a pat on the back and say, "Well done old sport." We give you actual rewards that'll make everyone jealous.