| TOGETHER WITH | |
| --- | --- |
Happy Thursday.
This is your monthly tutorial on making sure our newsletter hits your inbox every day. Email servers are just like my dog, they're finicky and sometimes make a mess in the house.
Here are the steps to follow for a seamless direct-to-inbox experience.
Move us to your primary inbox if you use Gmail
Add us to your VIP list if you use Apple Mail
Add us to your favorites if you use Outlook
Or some combination of the above if you use anything else
The Big One. As if you needed another reason to leave California, geologists noticed a swarm of minor earthquakes underneath the Salton Sea. Experts say that because it's next to the San Andreas Fault a massive earthquake could come within 7 days.
Taxi!!!
Coronavirus Update: Total confirmed U.S. cases as of 3 a.m. ET: 5,197,147 — Total deaths: 166,027 — Total recoveries: 1,714,960
U.S. records deadliest coronavirus day of the summer.
In Today's Newsletter:
Housing market gets queasy
Touch free bathrooms
Furloughs become permanent
CONFIRMING LOAN

Program

Rate

Change

APR

Change

30 year
3.15

%

0.06%
3.23

%

0.07%

15 year
2.76

%

0.01%

2.91

%

0.02%
The Lead: Housing Market Heard a Noise in The Attic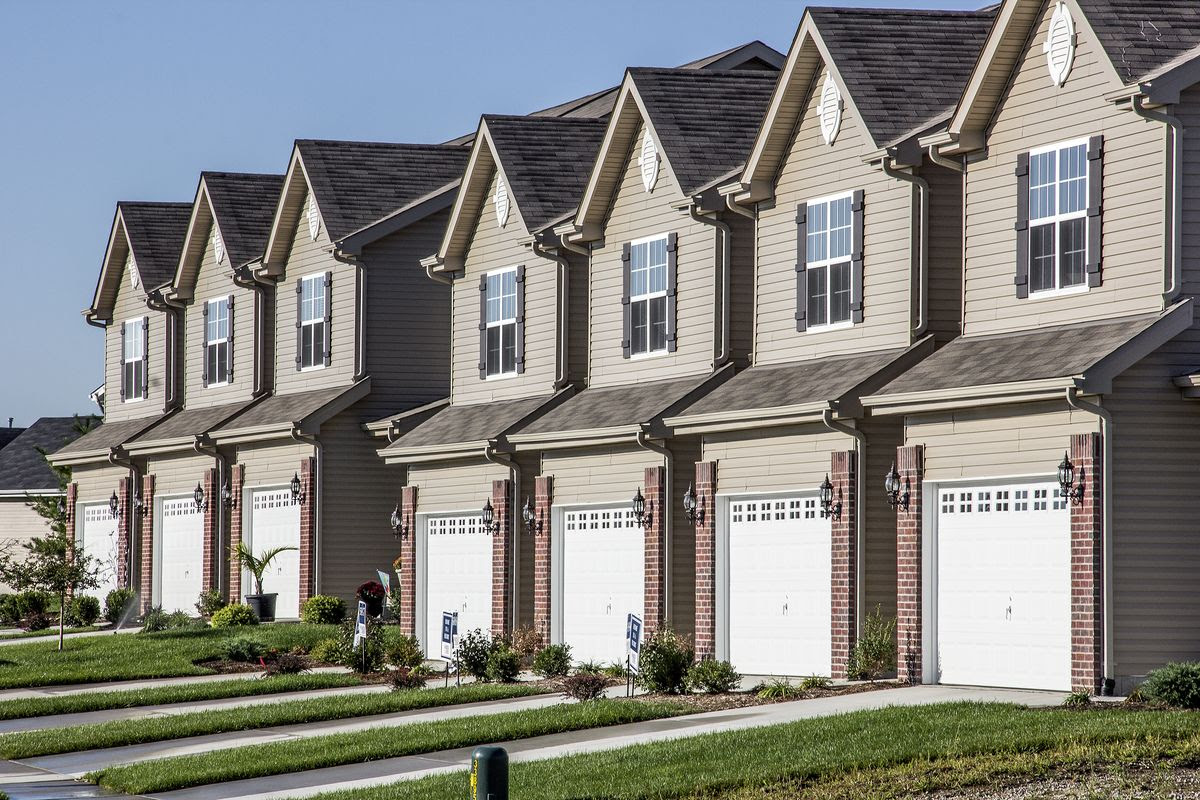 credit: istock
Mortgage companies Fannie Mae and Freddie Mac announced a plan to add fees to refinanced loans to the tune of 0.5%. This would raise costs for borrowers trying to take advantage of historically low rates.
Context
Recall that Fannie and Freddie do not lend directly to borrowers. They buy up mortgages from other lenders and in so doing, borrowers would see a new fee tacked to that brand new refinance. And that would obviously suck. The original lender could absorb that fee when the loan is sold but if they have to do this, they will begin charging more for the loan in the first place. The Mortgage Bankers Association estimates this fee will raise costs by about $1,400 per borrower, depending on the size of the loan.
During a pandemic?
A spokesperson for the Federal Housing Finance Agency said that this fee is necessary because of the pandemic-related losses, pointing to unstable ground in the mortgage sector – the one sector we previously thought was doing relatively well.
Sponsor: Get Free Money with Webull
Why not get two free stocks valued up to $1,400 just for opening an account?
That's what you get just for opening a free trading account with Webull. Simply click here and start an account and you'll receive two free stocks valued up to $1,400. Even if you never do anything else with the account you still get that free money.
With Webull you can invest in thousands of companies using their trading tools and analytics to create your own financial portfolio. And the best part is $0 commissions and no deposit minimums. I remember when I used to pay $6 per trade with some other companies. Not any more thanks to Webull.
Sign up today and get your free stocks. Thanks, Webull.
Togas on clearance
credit: giphy
Where you at bruh? College towns are empty and hurting due to the pandemic.
In Athens, Ohio, almost the entire town's 24,000 residents are linked to Ohio University. The school opened its fall semester online however, and only 500 students returned to campus. That leaves 17,000 others that have not returned to town since March to revive the slumped local economy. Many college towns across the country are in similar dire straits with many schools committed to distance learning for the foreseeable future.
Why it matters
These towns are not only full of disappointed small businesses and investors, the municipalities themselves are also hurting. Thousands of fleeing students left unpaid utility bills for the city to foot and local sales tax on business transactions fell precipitously as well.
College towns are typically solid places for housing and business investors because in normal times, the need for both will be consistent. But the pandemic has taught us that nothing is consistent any more.
Furloughs Turn Permanent
credit: istock
Many companies that furloughed employees are now looking to make those permanent layoffs.
According to CNBC, "the average company beat analysts estimates by 22%…but top-line revenue beat by only 1%." Translation: companies are finding ways to survive leaner and meaner by cutting costs and expenses and much of those expenses include people's jobs.
Top of the List
C.H. Robinsoon, a transportation company, says that half of its furloughs will be permanent layoffs.
Textron
Stanley Black & Decker
Spirit AeroSystems have all indicated similar moves.
Grounded
Employees who travel for business are also being grounded permanently. Many businesses are realizing that they simply do not need to send people around the world for meetings that could easily happen online.
These are horses that will not be put back in the barn, so to speak. While companies adapt, many will be left behind, meaning more eyes are on Congress to help out with a stimulus bill. Yesterday!
News By The Numbers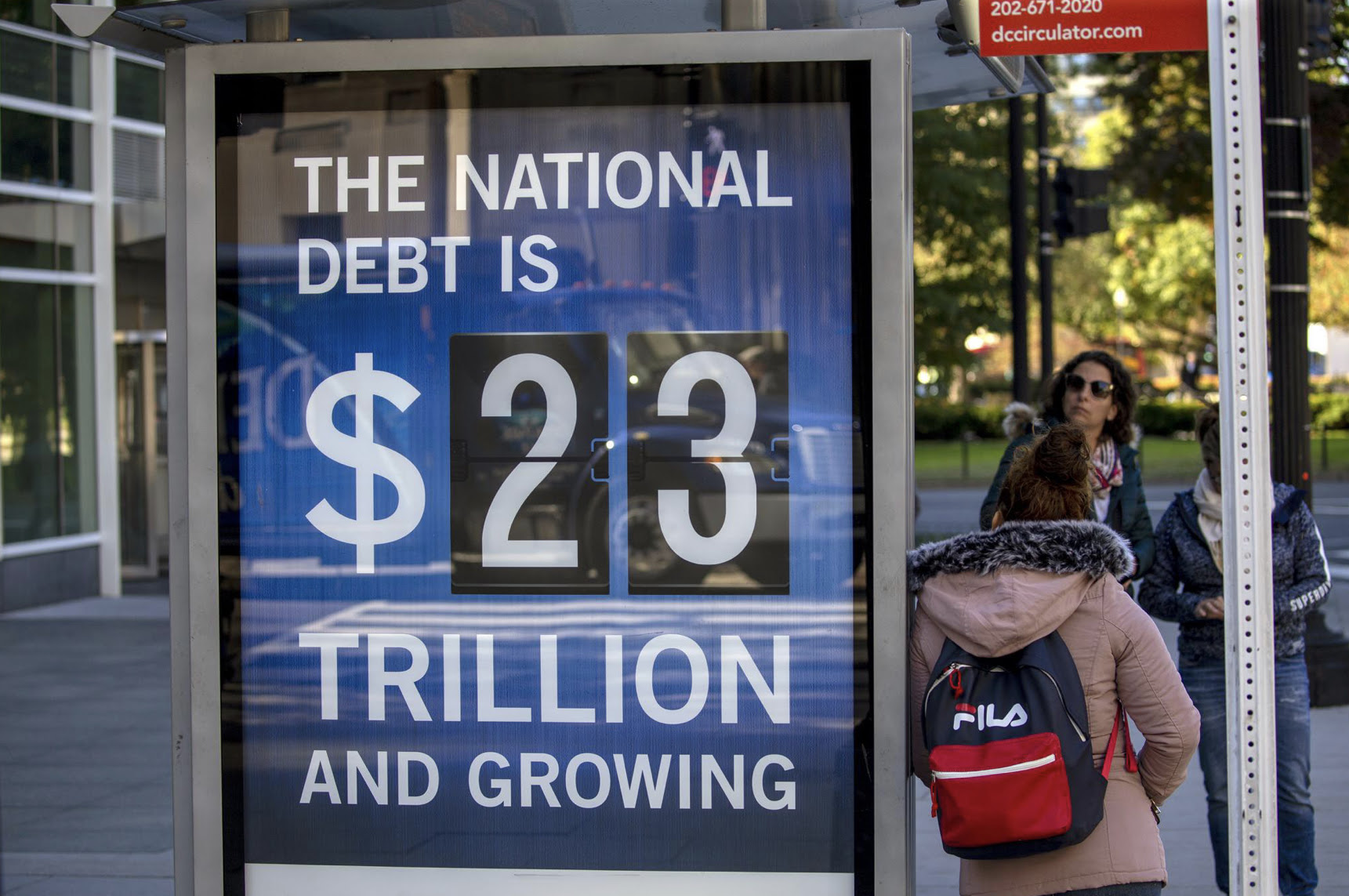 $2.81 trillion. That is the current US deficit, according to the Treasury Department. Even though the government collected $563 billion in tax revenue in July, the deficit is expected to keep rising and hit a record high by the end of the fiscal year that ends September 30.
22.5 million. That's the number of posts containing hate speech that Facebook removed from its site during the second quarter of the year. The figure was a significant increase from the first quarter's 9.6 million posts that were removed.
125 million. That's the number of masks President Trump says the federal government is sending to school districts across the United States as schools consider whether it's safe to reopen this fall amid the coronavirus pandemic.
Is anyone in there?
credit: GIPHY
Aircraft engineers are hard at work on touch-free bathrooms to give you peace of mind in the mile-high potty.
What would this mean exactly? Foot-powered toilet flushes, automated trash bins, combination hand santizer/liquid soap, as well as a touch-free entrance system where you wave your hand in front of the door to enter, as long as it is unoccupied of course because we all know how embarrassing it is to open the door on somebody mid-business. For both parties!
Airlines are already taking extra precaution with on board bathrooms. Delta is using electrostatic sprayers between every flight.
Some companies are researching antibacterial materials across the entire plane, including of course the loo. The biggest problem is the toilet itself. Well, that, and getting your pants down. You have to touch for that clearly.
Joys of working from home
credit: Giphy
For those lucky enough to hold on to work, many of them are more than happy to work from home. A Harvard Business Review poll found that approximately 70% of surveyed workers would rather keep it this way than go back to the office and have to wear masks all day.
More than 600 white-collar employees were surveyed every two weeks since March. Many of them showed surprising resilience and satisfaction to their virtual workplace, despite the fact that their average workday is now 10-20% longer. In addition to enjoying their freedom, they also showed a 10% reduction in stress, negative emotions, and task-related conflict, as well as a 10% increase in self-efficacy and focus.
Couples
Employees with spouses rated higher in adaptability, especially if they were sharing child-rearing responsibilities.
So if people are faring so well in this environment, why not keep it this way for good? Many companies are considering this but the HBR points out three key areas that suffer from a virtual workforce: onboarding new employees, creating "weak ties" between employees that do not socialize at the water cooler between tasks, and fostering relationships. We think the last two are kind of one in the same but you get the picture. The study laments the loss of small talk and schmoozing. We do not lament these things. Forced small talk is actually one of the things we avoid at all costs and one reason we do not miss taking our children to birthday parties. Can we do all of those virtually from now on too?
Share The Love
Become a friend of Morning Invest by sharing this newsletter with someone you love.
When you do, we don't just give you a pat on the back and say, "Well done old sport." We give you actual rewards that'll make everyone jealous.