| TOGETHER WITH | |
| --- | --- |

Happy Friday.
Today is both Good Friday and the first night of Passover. This is a lovely article about how the intentions of both holidays have more in common than you might think.
Happy Easter!
In Case You Missed It.
🔥 Russia says one of it's biggest warships has sunk to the bottom of the ocean after an explosion.
💨 In New Jersey, adults will be able to buy cannabis without a medical license on April 21. Because they have no sense of humor, otherwise the law would go into effect on 4/20.
🐣 Vanguard Group bought up more Twitter shares than Elon Musk as this who-owns-Twitter saga continues. Vanguard now owns the world; next up is Mars.
🇺🇦 The British military says that Russian forces have withdrawn from northern Ukraine.
🐥 Did you know that Peeps cannot be destroyed? They are stupid and gross.
Covid Update 😷 :
The FDA has authorized a Covid breath test, which would prevent 5-year-olds like mine from losing her everloving mind every time she has to do a nose test.
Covid cases are surging but hospitalizations are not.
Lockdowns in China have extended to 45 cities, affecting over 373 million people.


| | | | |
| --- | --- | --- | --- |
| | Bitcoin | $40,155.43 | |
| | | | |
| --- | --- | --- | --- |
| | Ethereum | $3,025.31 | |
| | | | |
| --- | --- | --- | --- |
| | Cardano | $0.9491 | |
| | | | |
| --- | --- | --- | --- |
| | Dow | 34,451.23 | |
| | | | |
| --- | --- | --- | --- |
| | S&P | 4,392.59 | |
| | | | |
| --- | --- | --- | --- |
| | Nasdaq | 13,351.08 | |
*Stock data as of market close, cryptocurrency data as of 5:00 am ET.


Lead: Watch What They Do, Not What They Say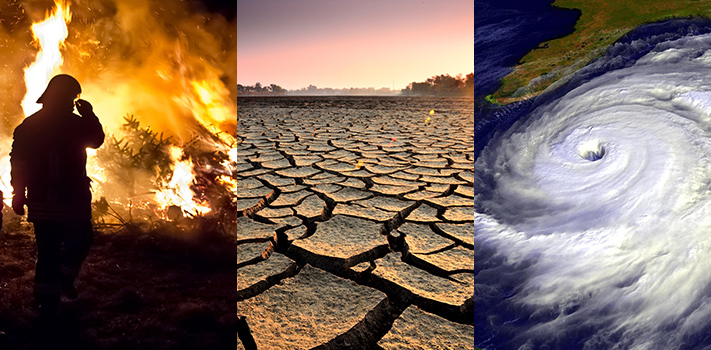 credit: nasa
A new study shows that nearly half of U.S. utility companies are actively trying to prevent climate change legislation. Further proof that big business cares nothing for humans.
This is incredibly frustrating. Utilities could be leading the charge towards sustainability and they also could be profiting from this. Instead the report found that 11 of the 25 biggest utilities are "obstructionists," using their lobbying efforts to oppose environmental laws. Only four "broadly support robust climate measures." FOUR!
If this is true, it really doesn't matter how much the President claims to support the Paris Agreement or gives lip service to sustainability. If politicians are able to be influenced by the dollars of big business, they will continue to support the status quo against our best interests.


Pain In The Wrist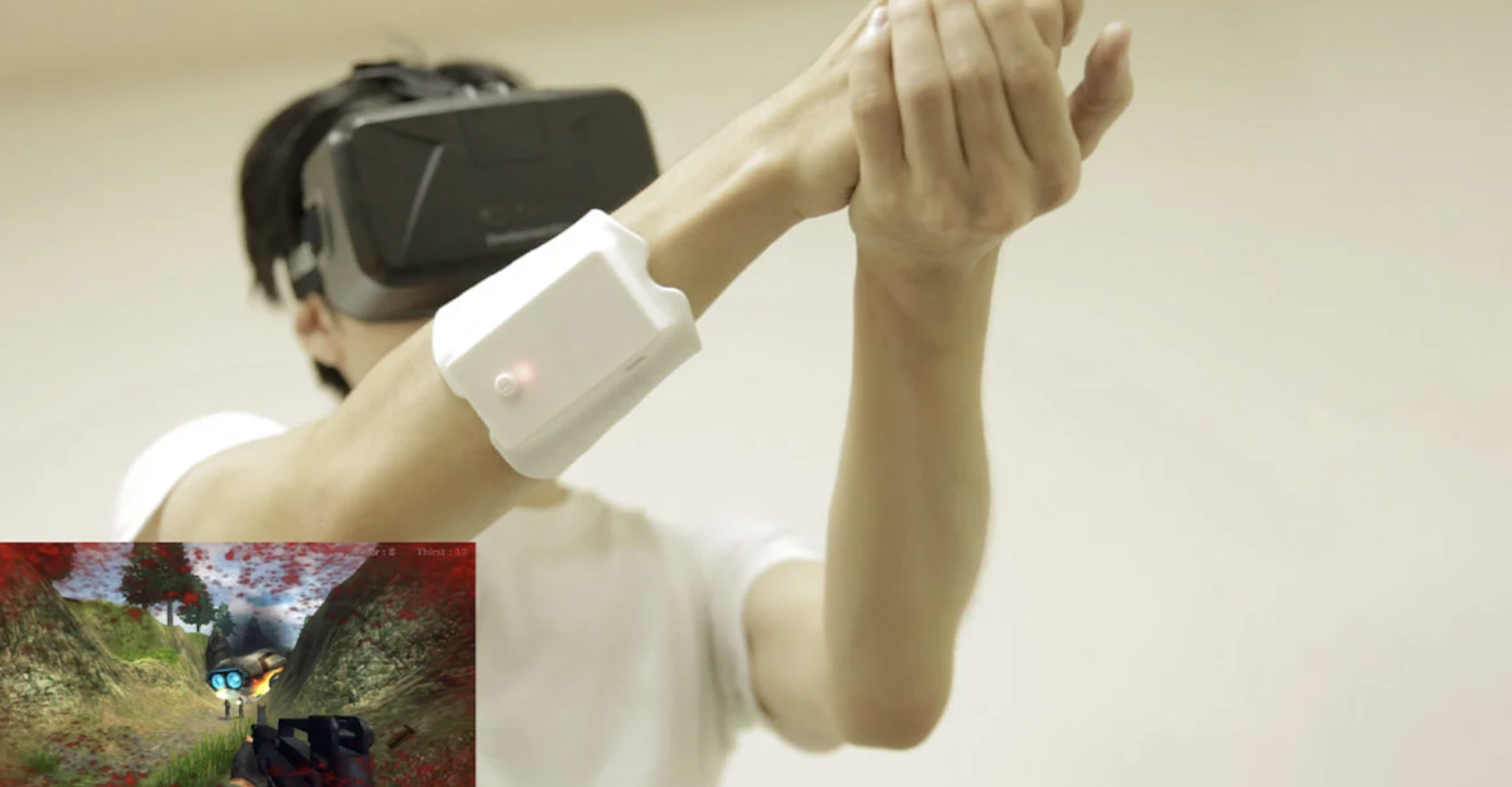 credit: oddity central
You know the argument that video games desensitize players to violence? What if the players could feel pain when their avatar feels pain?
One Japanese company thinks players want that. They made a wristband that gives a player a small electric shock when their character experiences pain in the game. It can also help the player feel weight and resistance.
Is this safe? Who knows, it's a brand new technology. But can I use it remotely to make my son feel pain when he won't get off his game and come to dinner??


Sponsor: Outlet Finance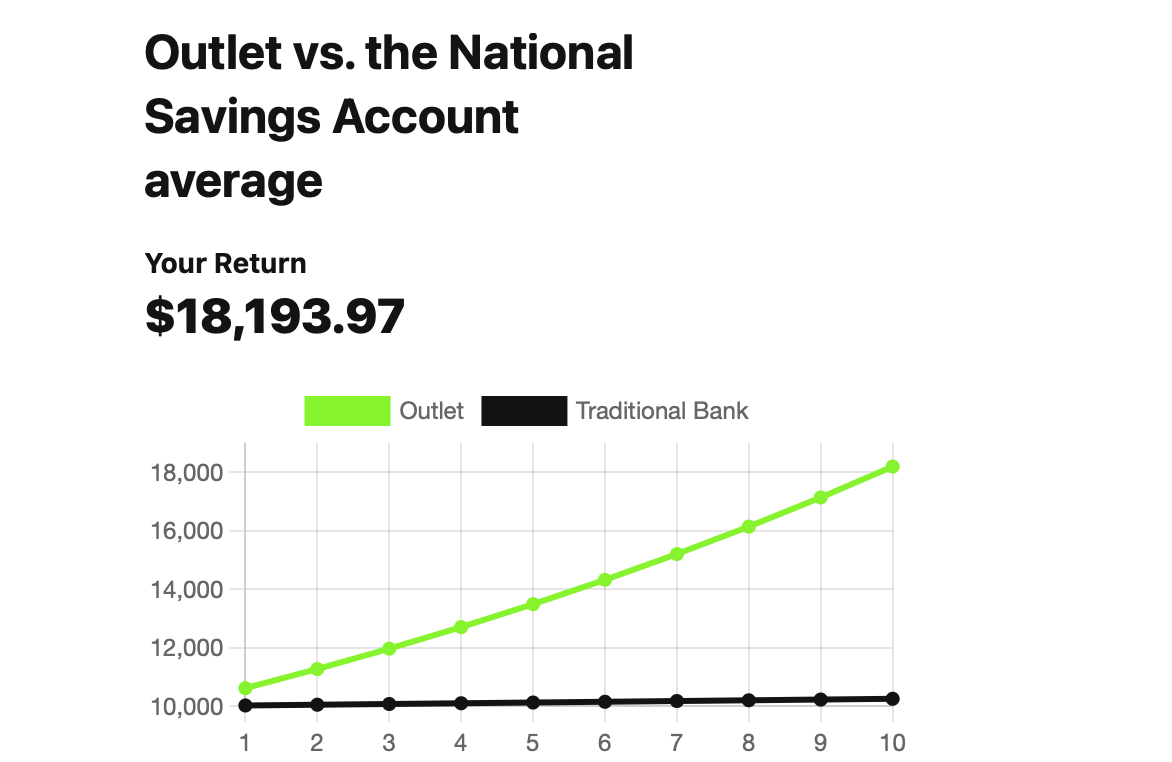 Outlet has an amazing savings account alternative with a 9% interest rate right now! Yes you read that correctly, 9%! Outlet is unique because your savings are backed by Ethereum, a cryptocurrency that trades at a much higher rate than anything you'd get in a local bank.
And the best part is you'll get free money in your account if you sign up for free right here with our special link. You can open an account with any amount of money you want. I started mine for only $100.
To take advantage of this amazing interest rate and get free money deposited in your account, sign up here for Outlet.


High Anxiety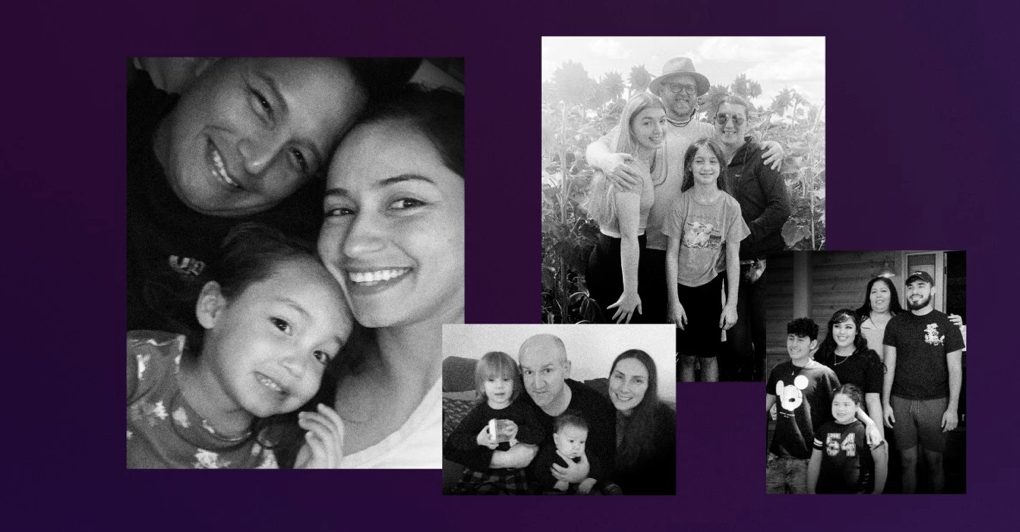 credit: nbc
The kids are not all right.
Over 200,000 kids in the U.S. lost a parent or caregiver to Covid. Many more children have experienced isolation, uncertainty, and constant change in these pandemic years. And their mental health wasn't great before.
The U.S. Preventive Services Task Force now recommends that every child should get screened for anxiety starting when they are eight years old. It also re-recommended its 2016 guidance about screening kids 12-18 for major depressive disorder.
According to the Wall Street Journal, "The recommendations are drafts that will be open to public comment through May 9, after which the task force will issue final recommendations. Under the Affordable Care Act, many insurers are required to cover services recommended by the task force."
The task force did not have enough evidence to recommend screenings for suicide risk, though that is a leading cause of death for adolescents. There also wasn't enough evidence to recommend screening for anxiety in kids younger than eight or depression in kids younger than 12.
These recommendations are only for asymptomatic kids. Those showing signs of any issue should get help, no matter how old they are.


News By The Numbers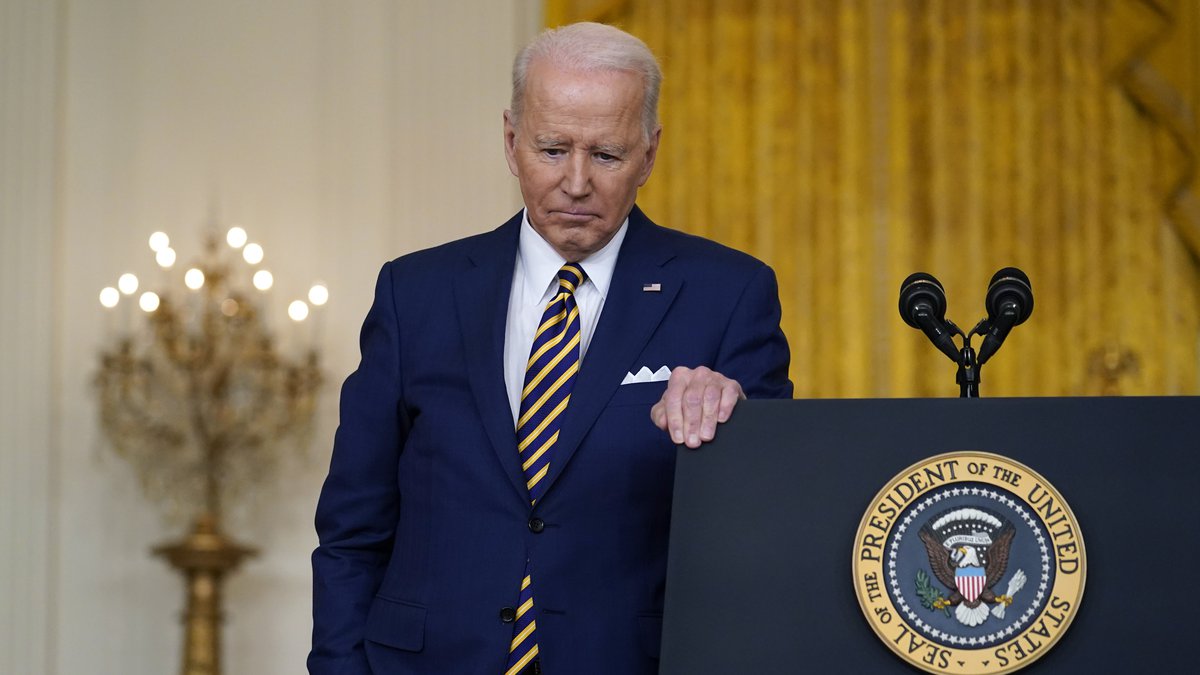 credit: wbai
33%. That is the approval rating for President Biden, an all-time low for Joe.
$6 million. That is how much a man won from a lawsuit with the city of Durham, North Carolina after he was wrongfully convicted of murder. The city is all but admitting that they won't be paying that judgment.
86. That is how many days this couple will spend on a cruise this year. Their retirement plan is to try to live on cruises for as much time as possible.
$81,950. That is the fine the FAA has issued to the woman who was so misbehaved on a flight that the crew had to duct tape her to her seat.
5%. That is how much average mortgage rates are now for the first time since 2011.


What's Trending?
credit: giphy
Twitter stock and Elon Musk are trending because the soap opera continues. Elon Musk, CEO of Tesla and SpaceX, has offered to buy the social media platform for $43 billion in cash. That came complete with a thinly veiled threat to sell off his large stake in the company if the offer isn't accepted, which analysts say would be bad news for Twitter's stock.
Alia Bhatt is trending. Bhatt married fellow Bollywood star Ranbir Kapoor Thursday.
Coachella is trending because the U.S. music and arts extravaganza starts today.
RIP Tim and Tim Feerick are trending because the bassist for the U.S. rock band Dance Gavin Dance passed away.


The Anti-Reality Reality Show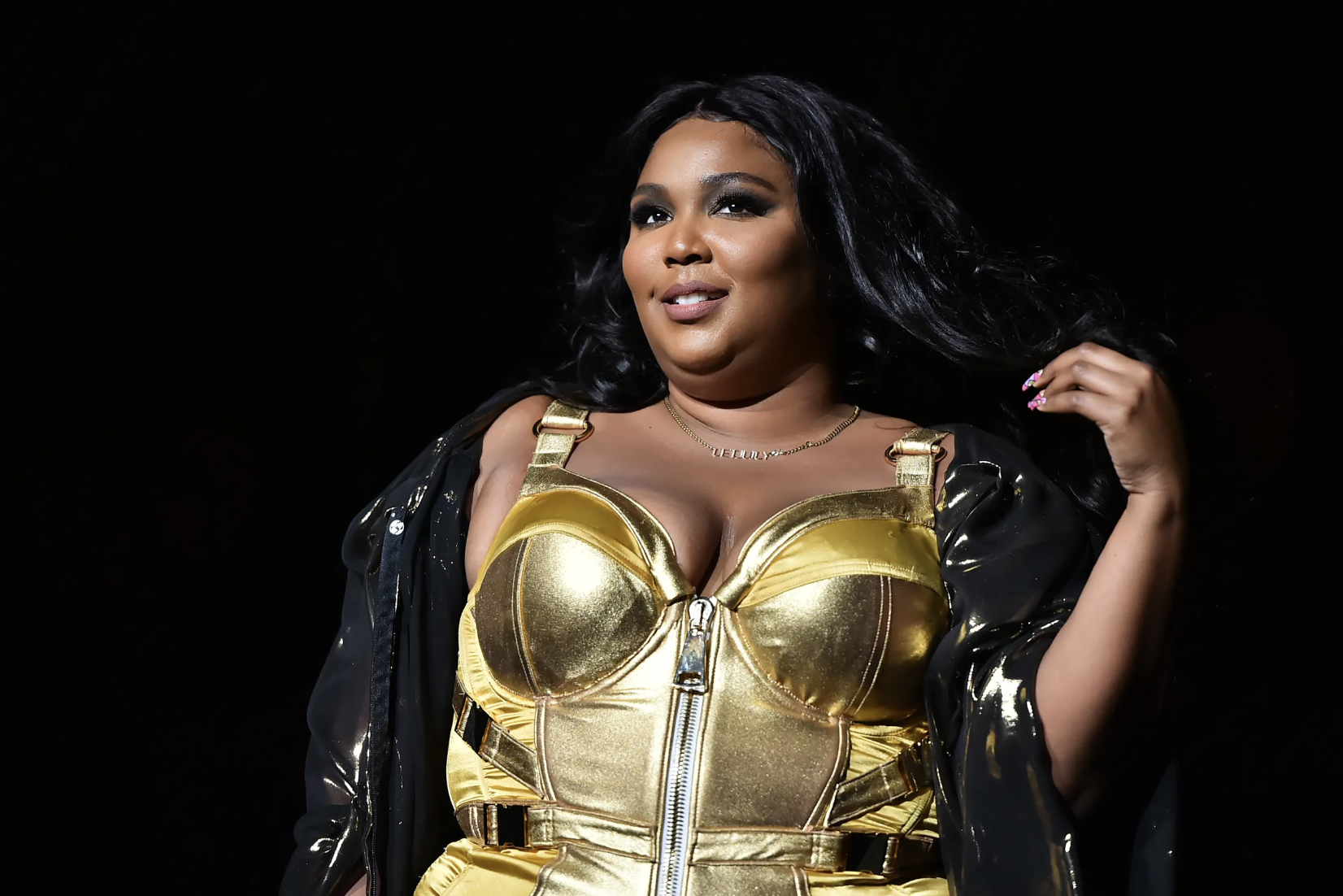 credit: glamour
Have you ever noticed how reality shows seem polished and fake? Well, that's about to change.
U.S. singer Lizzo's new Amazon Prime reality competition show Watch Out for the Big Grrrls is her latest effort to spread body (and self) positivity. The show features plus-sized women competing to join Lizzo's big girl backup dancers at a show at Bonnaroo and on her next tour.
But "compete" might not be the right word. After narrowing it down to ten people (one of the eliminations happened because Lizzo hired the woman on the spot) and sending them to live in a decked-out mansion, the singer makes it clear that there is room for all of them on the stage. "But in the end, it's up to y'all," she tells them. "You gotta want to be here." So they're competing, true. But they're competing against themselves.
Yes, yes, it might sound after-school-special-ish, but it's much more enjoyable to watch women—plus-sized women who society usually dismisses—dancing, showing their bodies, doing splits, eating, and helping each other. This show is about watching them accept themselves and everyone else in the house. Oh, right, and there's also amazing dancing.
There is, of course, drama. That will happen any time you stuff ten strangers into a house, no matter how big it is, no matter how many house rules against toxicity there are. But I can only hope Lizzo has started a new trend. Reality competition shows with no jerks allowed sound like something I could get behind.


Share The Love
Become a friend of Morning Invest by sharing this newsletter with someone you love.
When you do, we don't just give you a pat on the back and say, "Well done old sport." We give you actual rewards that'll make everyone jealous.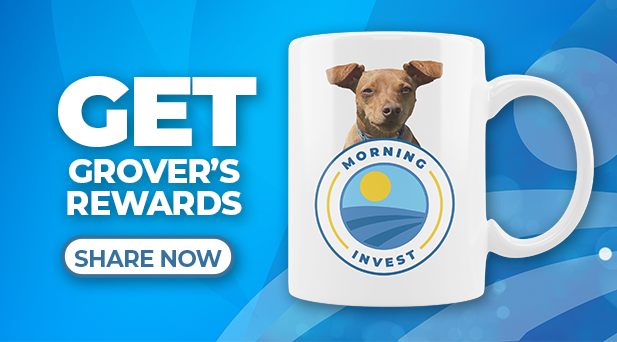 Or copy & paste your referral link to others: