| TOGETHER WITH | |
| --- | --- |
Happy Friday. Keanu Reeves confirmed that he was in fact feeling hungry and "had some stuff going on" when the famous Sad Keanu photo was taken. The meme is parodied in his new comic book BRZKRK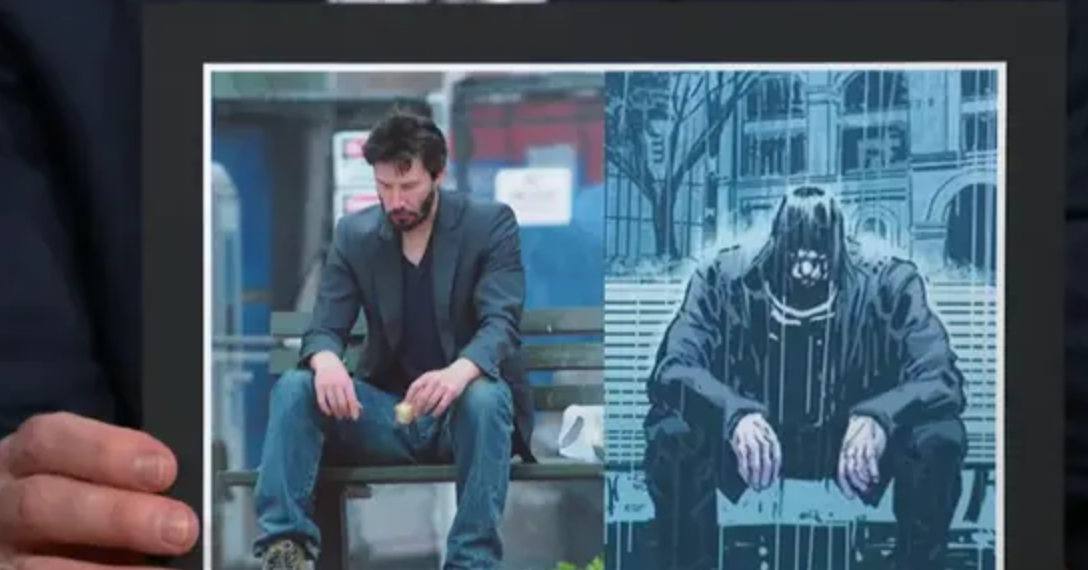 credit: youtube
In Case You Missed It.
🇬🇧 U.K. Prime Minister Boris Johnson suffered a "humiliating defeat" as liberal democrats won a long-held tory seat in yesterday's special election. That means Johnson just lost his majority in a siesmic shift in power. A series of ethics scandals have rocked his administration.
🇪🇺 The top court in the European Union ruled that same-sex parents and their children must be legally recognized as a family in all 27 member states.
🇭🇹 All 17 missionaries that were held hostage in Haiti have been released but it is not clear if the kidnappers ransom was paid.
🥣 Kellogg said it has reached a "tentative deal" with union workers that could end the strike that has been going on since October.
🐄 Supermarkets across Europe have stopped selling meat that is linked to deforestation in Brazil.
Coronavirus Update: 😷 Total confirmed U.S. cases as of 7:40 p.m. ET on Thursday: 50,505,386 — Total deaths: 803,468— Map
| | | | |
| --- | --- | --- | --- |
| | Bitcoin | $46,959.23 | |
| | | | |
| --- | --- | --- | --- |
| | Ethereum | $3,825.91 | |
| | | | |
| --- | --- | --- | --- |
| | Luna | $63.70 | |
| | | | |
| --- | --- | --- | --- |
| | Dow | 35,897.64 | |
| | | | |
| --- | --- | --- | --- |
| | S&P | 4,668.67 | |
| | | | |
| --- | --- | --- | --- |
| | Nasdaq | 15,180.44 | |
*Stock data as of market close, cryptocurrency data as of 5:00am ET.
Markets: Stocks reversed their post-Fed announcement rally with a bah-humbug of a day—especially tech stocks. Semiconductor companies like AMD and Nvidia got particularly punched in the stomach.
The Lead: America's Drinking Water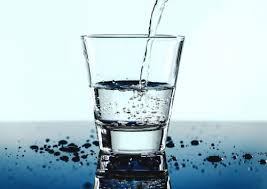 credit: getty
The Biden Administration released $2.9 billion from the infrastructure bill to address lead in drinking water on Thursday. The plan is to replace all lead water pipes over the next 10 years.
The White House admitted that at least 10 million Americans get their water through lead pipes. This has been linked to all manner of health problems as lead is a known neurotoxin.
"The science on lead is settled — there is no safe level of exposure and it is time to remove this risk to support thriving people and vibrant communities," said Environmental Protection Agency administrator Michael Regan in a statement.
The EPA will have until 2024 to come up with new rules around lead pipes in water delivery but the replacements are not expected to come fast and it is not clear that the budget to do this will actually cover everybody. In fact, the $15 billion that was allocated to this project in the infrastructure bill is about one-third of what experts say is needed to replace every lead pipe in the nation.
Need For Speed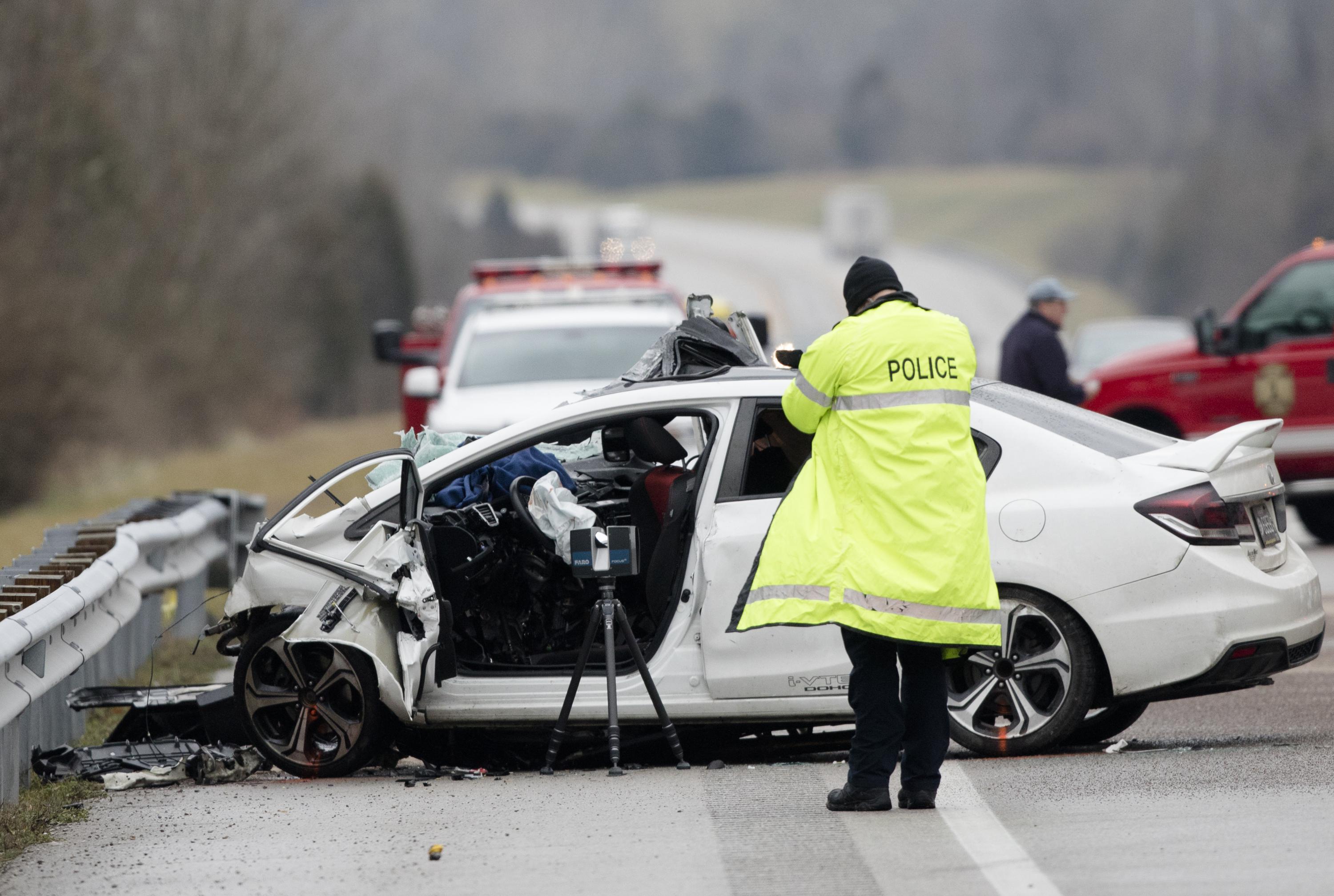 credit: ap
The National Highway Traffic Safety Administration says that speed-related crashes costs the United States more than $40 billion per year and the death toll is trending upwards.
Why is the nation in such a hurry to drive like maniacs??
Slate has a fascinating read about the nuances of American driving. It's a complicated problem. As cities are discouraging "routine traffic stops" that disproportionately target Black men, it leaves an existential question about how to get everyone to collectively slow down.
But we need to. Consider some data. Last year the per-mile death rate rose by 24% due to drivers driving faster on empty roads. In 2021, traffic fatalities are up by 18%. Nearly 10,000 people die from speed-related deaths per year. Some say that this is a uniquely-American problem because in other countries where roads were not built for such wide and speedy cars, drivers have no choice but to slow their roll.
Politicians don't have much of an appetite for passing lower speed limits but when they did in 1974, highway deaths fell by 23%. It's a complicated problem but indisputably a problem. Do your part and slow the heck down and for goodness sakes, put down the phone!
Context: Last year Germany saw an 11% decrease in road deaths. Germany is home to the Autobahn where there is no speedlimit.
Starting A Business Has Never Been Easier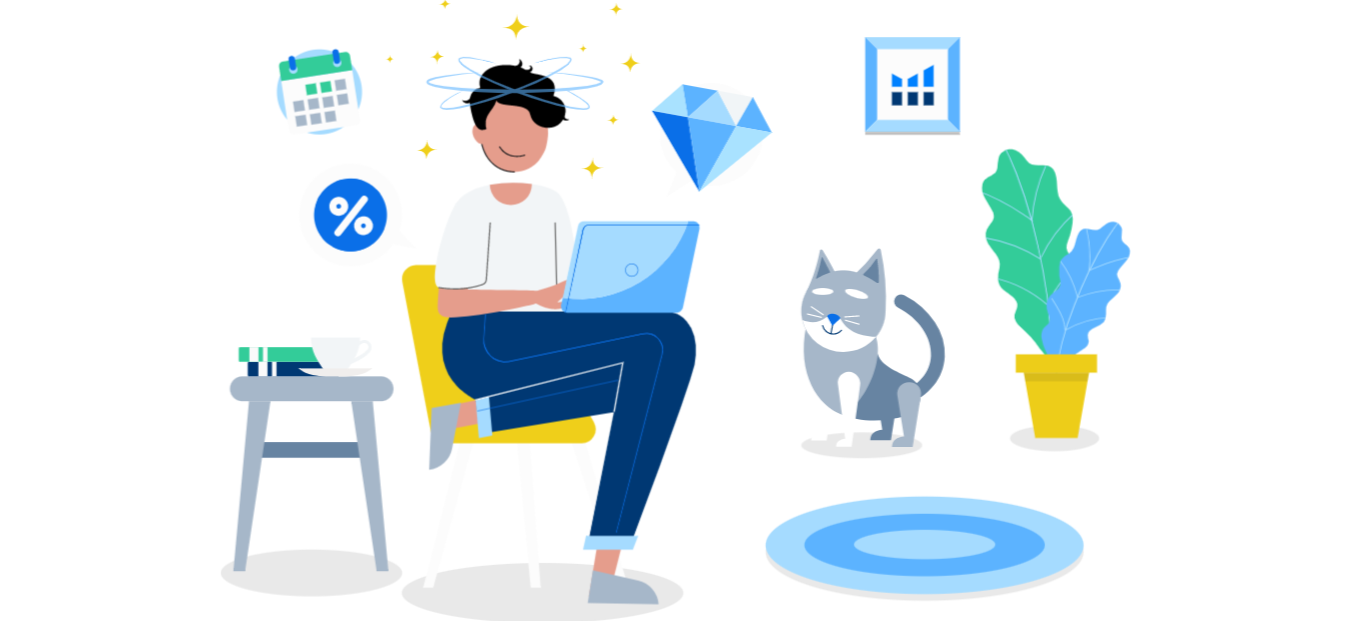 If you want to start your own business from home now is the perfect time. Helium 10 wants to tell you about a smart way to go about it. You can become a seller on the world's largest online retail site i.e Amazon. And Helium 10 makes it super simple to get set up and running in no time.
Amazon isn't just an online superstore. It's actually a marketplace that connects Amazon buyers and Amazon sellers.

And anyone can become a seller. Thanks to two things: 1. a program called "Fulfillment by Amazon," or "FBA," and 2. E-commerce software by Helium 10.
Start an e-commerce business that taps into Amazon's massive customer base and shipping expertise. Take advantage of this incredible offer from Helium 10. Get 50% off your first month of a Helium 10 Platinum account when you go to helium10.com/invest/
Some Good News About Our Kids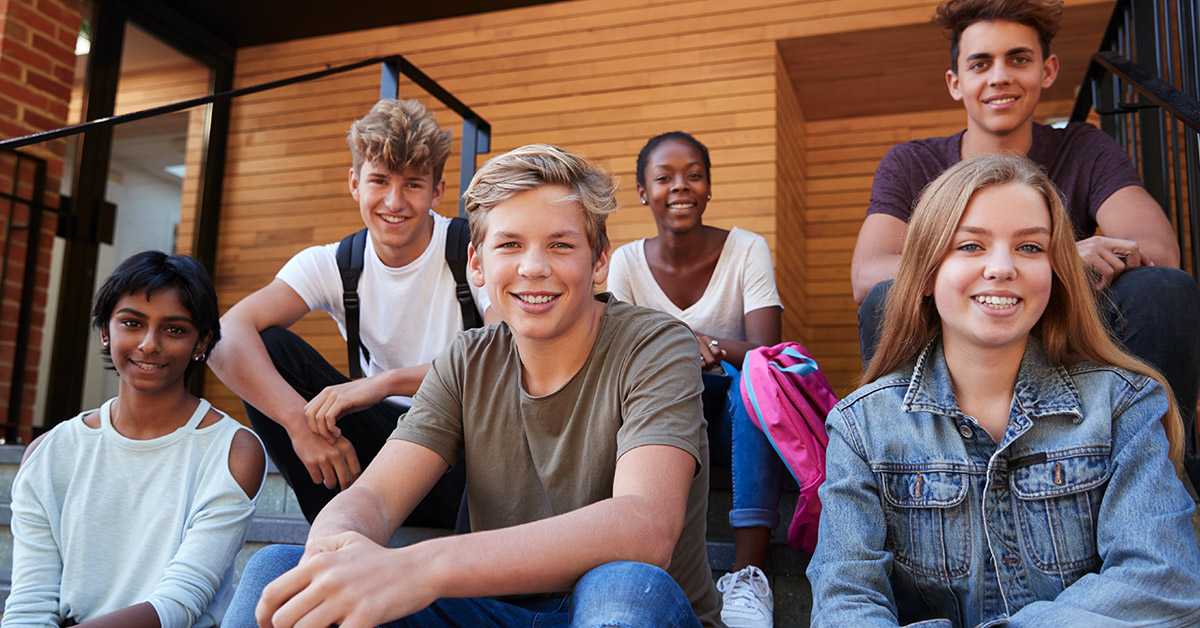 credit: bordersata
We'd like to bring your attention to two encouraging studies about young people because, you know, they are the future.
A new study shows that drug and alcohol abuse in teens declined significantly in 2021. This is the largest single-year drop since the National Institute on Drug Abuse began counting in 1975. Experts say the pandemic could have something to do with it, perhaps because young people had more supervision and fewer parties to attend?
Another study shows that young people are fired up for positive change. A poll of Gen Z (ages 13-24) and millennials (ages 25-40) found that many of them feel that their generation is motivated to make positive change in the world. Many of them also report that they can positively influence what the government does by their civil action. Is that inspiring or naive? You decide!
What's Trending?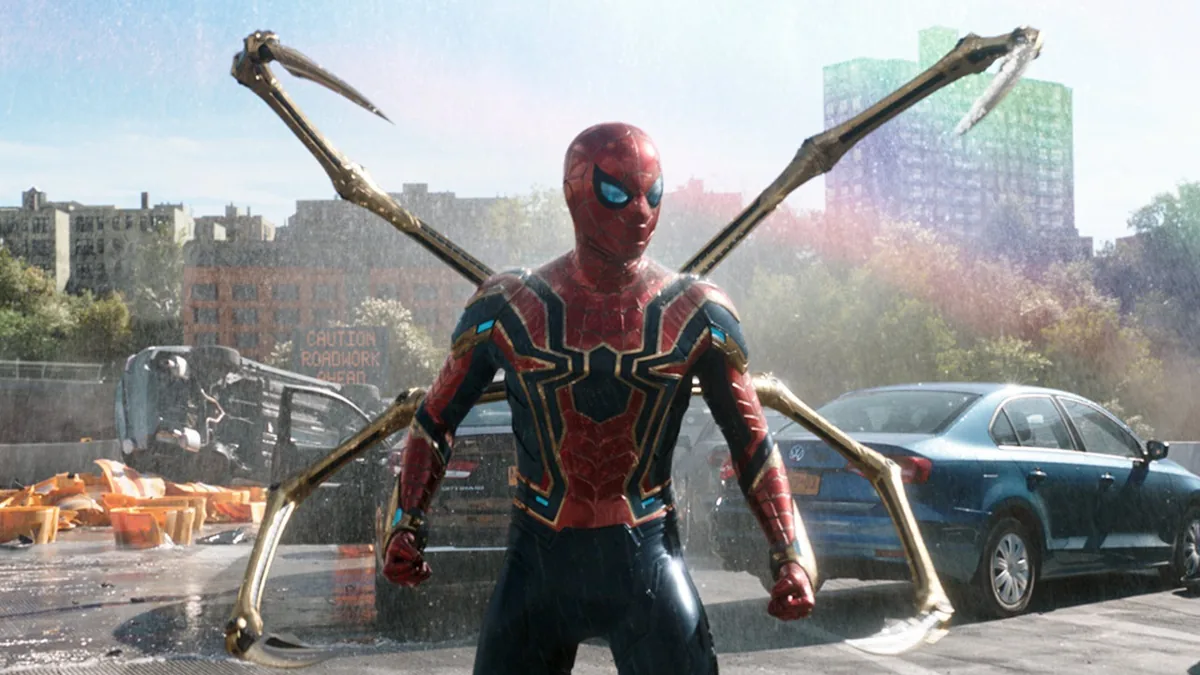 Spider-Man No Way Home is trending because the movie came out on Thursday. Reviews seem to be very good and the movie has a 95% on Rotten Tomatoes but I won't click them because I am actively avoiding spoilers. Our tickets are for the 4:15 showing so shhhhhhhhhhhh!!!
TikTok School Threat December 17 is trending. This is a response to what law enforcement says was a viral threat to U.S. schools warning of violence today. Some schools have closed or stepped up security as a result. TikTik says that it has not found evidence of this threat but it seems to have created a lot of fear and hysteria.
Chris Noth is trending because the Hollywood Reporter published a report of two women who separately have accused him of sexual assault. He is top of mind because the latest series of Sex and the City was just released. In response, Peloton dropped him from their latest ads. He denies the accusations and says that they were consensual encounters.
Jeff Garlin is trending because he has been let go from The Goldbergs due to accusations that he has been verbally abusive on the set.
Dominion is trending because a judge denied a motion to dismiss from Fox News in the defamation lawsuit brought on by the voting systems company. Dominion says that Fox News defamed their company by accusing them of changes to its voting machines to change the outcome of the 2020 Presidential election. The judge says that there is a case because there seems to be evidence that "Fox knew the allegations were probably false."
News By The Numbers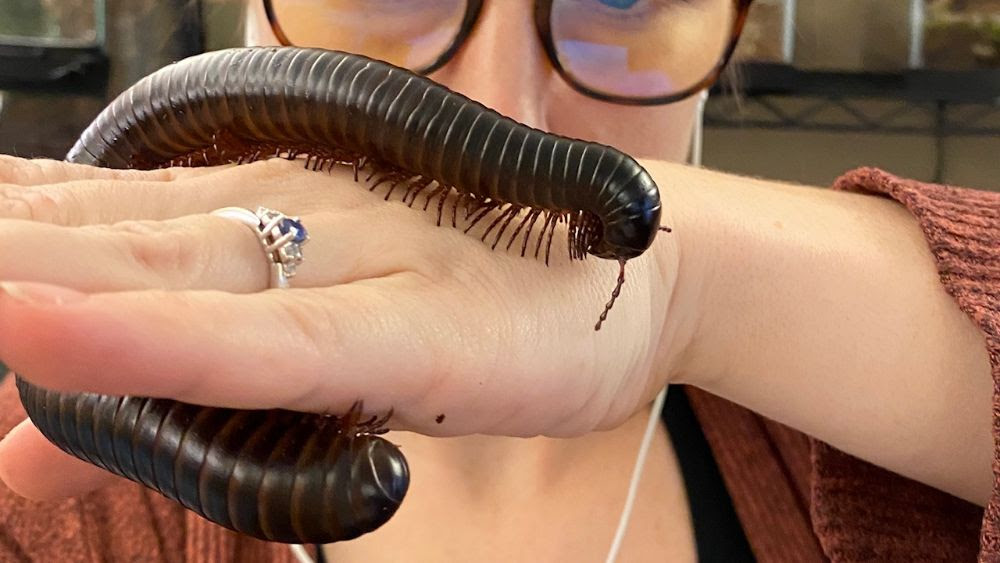 1,306. That is how many legs a newly-discovered millipede in Australia has. The average millipede has fewer than 750 legs so this one is the new record-holder. It is called the E. persephone.
17 million. That is how many animals were estimated to have been killed last year by the wildfires in Brazil due to historic droughts.
$10 billion. That is how much Bloomberg estimates that Elon Musk will pay in taxes this year. Musk got into a Twitter spat with Senator Elizabeth Warren when she accused him of not paying enough taxes. He responded saying that he will likely pay more in taxes than any American in history and experts say that he's probably not wrong about that.
6. That is how many spying companies have been banned from Facebook by the company's own parent company.
Time To Get A Dog?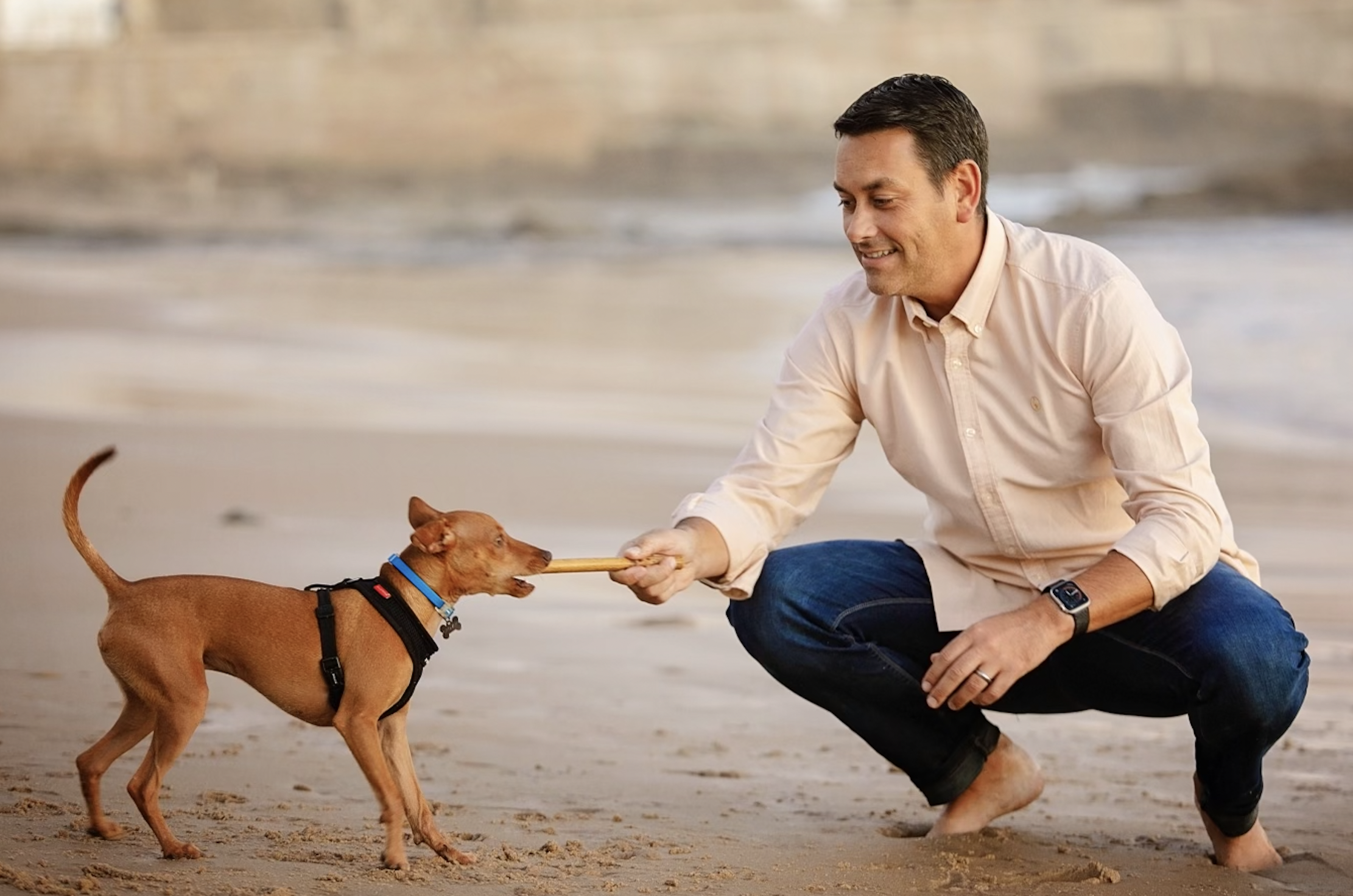 clayton and grover credit: morninginvest
If you don't have a dog, you might want to consider getting one if the world goes back into lockdowns. A new study shows that dog owners fared better than non-dog owners during the pandemic.
The study found that dog owners had more social support that helped mitigate the negative psychological effects of the pandemic in 2020. Dog owners also had a lower depression score. Owners of non-canine pets were not studied.
We added Grover to our family two weeks into the pandemic and we can't imagine being without him now! We agree with this study paws-atively! Remember to send us your pet photos for our daily YouTube show. We share them every Friday so that your furry friend can boost the mood for us all!
Today's Live Show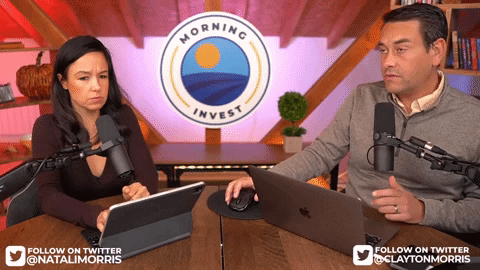 JOIN US FOR MORNING INVEST LIVE AT 9AM EASTERN
Join us on today's live morning show. We'll be analyzing the latest conflicting reports about the Omicron variant and why President Biden is saying we are in for a Winter of "Death and severe illness." All that and more on today's show. Click here to RSVP and I'll see you at 9 AM Eastern.
Share The Love
Become a friend of Morning Invest by sharing this newsletter with someone you love.
When you do, we don't just give you a pat on the back and say, "Well done old sport." We give you actual rewards that'll make everyone jealous.