| TOGETHER WITH | |
| --- | --- |
Good Thursday Morning.

Share this newsletter with your friends, family, and coworkers; in return, we'll give you rewards like a free Grover mug, Morning Invest hoodies, and more. Grab your unique referral link at the bottom of the newsletter and get started. We sent out the first round of mugs last week to our referral readers. Please send me a picture of you holding your mug and we will show the photo on our live morning show.
In Today's Newsletter:
YouTube deplatforms a slew of independent news channels
The GOP wants cake that it can eat too
Britain experiences Brexit pains
CONFIRMING LOAN

Program

Rate

Change

APR

Change

30 year

2.65%

0.05%

2.70%

0.04%

15 year
2.13

%

0.09%

2.22

%

0.09%
In Case You Missed It
credit: cpr 4 kids
A Facebook post from an Australian nurse group has gone viral because it shows a child in blue swimwear nearly invisible at the bottom of the pool. The group asks parents to avoid blue bathing suits for this very reason. Yikes!

Former Trump advisor Steve Bannon may face New York State charges for the federal charges he was already pardoned for.

The CEO of Parler says that he has been fired.

People are calling for the resignation of the head of the Tokyo Olympics Organizing Committee because he resisted putting more women on the board, saying that they talk too much in meetings. He is refusing to resign.

A former police officer has been indicted with the fatal shooting of Andre Hill, a Black man who was shot in his garage.

President Biden met with Australian Prime Minister Scott Morrison to discuss how to deal with the Myanmar coup.

Coronavirus Update:
Total confirmed U.S. cases as of 2 p.m. ET Wednesday: 26,478,930 — Total deaths: 448,337 — Total tests: 307,405,946
The Lead: Covid Relief Plan
credit: getty
President Biden's $1.9 billion Covid relief package passed the House of Representatives on Wednesday with a 218-212 vote. It now moves to the Senate for a vote. If it passes, it will have to pass another vote on budget reconciliation in both chambers. So many hurdles but one cleared.

Republicans are united in voting against this due to the high price tag. Recall they pitched a lighter version of a relief package to President Biden on Monday but it was pretty dead on arrival. It has not been formally proposed for a vote in either legislative chamber.

President Biden's plan includes $1,400 in one-time stimulus funds directly to the American people, in addition to $400 per week in extra unemployment funds. Democrats need at least 10 Republican Senators to pass the bill under normal vote process, which is pretty unlikely.
The President has said that he will do it the nice way, lobbying for votes but if that doesn't work, he'll use his executive powers to put the plan in place.
Sponsor: Morris Invest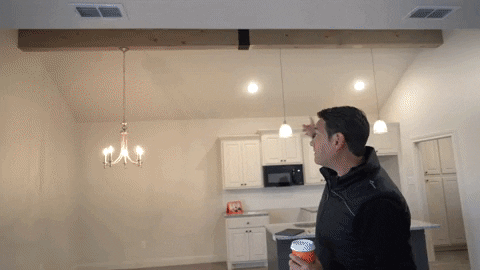 Have you ever wanted to invest in real estate but you thought it was just too hard? Enter Morris Invest, a full-service real estate investing team. Morris Invest helped hundreds of people buy their first rental property in 2020 and 2021 will be no different. The video above shows one of our brand new construction duplexes in Texas. Click to watch the full video.

After you book a 30-minute call with Morris Invest they'll build a customized approach to buying your first rental property. And before you ask, yes they have financing built right in.

And did you know you can even use part of your IRA or 401K plan to use as a downpayment? There are endless ways to get started.

Imagine creating monthly cash flow from a new construction rental property. You can because the tenants are already living in the property and fully managed by their great property management teams. Visit their website today and see what Morris Invest can do for you. They've got a great video on the front page too!
YouTube Censors Indie News Channels
credit: youtube
Something is amiss with YouTube. The company has removed videos from a U.S. Senate testimony regarding early Covid treatments, claiming that they contain misinformation. It has also flagged smaller channels that shared the video.

In the testimony from December, Dr. Pierre Kory, a critical care specialist, claims that the drug ivermectin has been used successfully to prevent Covid infection.

Ivermectin is cheap and widely available, unlike the Covid vaccine. Dr. Kory referenced a study in Argentina where 800 health-care workers took ivermectin and none of them were infected with Covid. In the same study, 400 health-care workers did not take the drug and 58% of them were infected.

Dr. Kory is asking the National Institutes of Health to review this evidence and reconsider its guidance against ivermectin. For context, ivermectin has been used since the 1980s to prevent and treat paracistic infections and is listed by the WHO as an essential drug. The NIH did change its recommendation in January to say that there is "insufficient data," which is just a hair above "against."

Is ivermectin a preventative for Covid? We can't say. We're news people, not medical people. But is it for YouTube to decide that people should NOT hear about this? Whyyyyyy are they doing this? The Wall Street Journal put it aptly:

The censors at YouTube have decided for all of us that the American public shouldn't be able to hear what senators heard. Apparently they are smarter than medical doctors who have devoted their lives to science and use their skills to save lives. They have decided there is only one medical viewpoint allowed, and it is the viewpoint dictated by government agencies. Government-sanctioned censorship of ideas and speech should frighten us all.
It does.
News By The Numbers

credit: giphy
81. That is how many people were sent home at an orgy in France because they were violating Covid curfew rules. Authorities say that they were also violating mask and social distancing rules.
174,000. That is how many jobs were added by private companies in January, more than tripling the Dow Jones estimate of only 50,000.

$3.6 billion. That is how much Apple will invest in Kia motors to make an electric car, according to Bloomberg.

13,000. That is how many layoffs American Airlines is planning to make if summer travel does not rebound. United Airlines gave a similar forecast with 14,000 jobs at stake.
Today's Live Show
Are you going to be in our audience this morning watching our live show? I hope so. Please be sure to say hello in our live chat and let me know you received the newsletter. Be sure to join at 9 AM Eastern where we'll deep dive the latest on $1,400 stimulus checks, minimum wage, and the fate of Majorie Taylor Greene. Set a reminder right here.
Republican Reckoning
liz cheney and marjorie taylor greene credit: getty
The Republican Party voted to keep Repblican Representative Liz Cheney in leadership on Wednesday. The House will vote in a similar measure about Representative Marjorie Taylor Greene later today.

These two ladies have been under fire for a variety of nonsensical things. Cheney opposed the November Presidential election. Greene did the same but has also promoted conspiracy theories saying that mass shootings at schools were fake, the California fires were started by Jewish space lasers, and she has advocated for assisination of top Democrats. The House held a hearing to discuss removing her from Committees and it will be put to a vote today.

While House Republican Leader Kevin McCarthy has said that while he does not fall in line with these beliefs, he does not want his Representatives dethroned. He is trying to strike a deal with Democrats offering to demote Greene from the Education and Labor committee and instead putting her on the Small Business committee. Democrats said, "No thank you." They want a full House vote to bar her from all committees and they will get it today.

Look, she says crazy things but the Georgia voters knew that. They elected her anyway. Is it for Congress to strip elected officials of their leadership? This is a tricky and upsetting one.
Native American Deaths Outpace White Americans
credit: getty
A new report shows that Native Americans are dying at twice the rate of white Americans from Covid. This comes from research by APM Research Lab.
One in every 825 white Americans has died from Covid, a shocking enough statistic. But not shocking enough when you compare it to one in every 475 Native Americans.

Why is this happening? Tribal leaders point to income inequality and substandard medical resources for lower-income Native Americans. By contrast, the Cherokee Nation in Oklahoma has a relatively good health care system with active public testing and contact tracing. That tribe has fared much better as a result with a relatively low death count.

Native Americans show a higher willingness than the general population to take the vaccine. Roughly 75% say that they will take it when offered, compared to 56% of the general population.
Britain Made Its Bed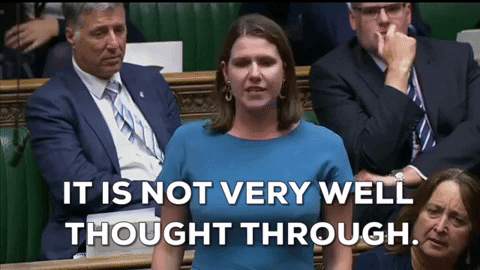 credit: giphy
Britain is having a hard time with international business due to Brexit. Now the UK has asked the European Union for a grace period that would help imports and exports move more smoothly through 2023.

Goods moved across the Britain/Northern Ireland border are stockpiling because Northern Ireland is still a part of the European Union. Now goods must be checked and taxed as they cross this border and that has created much-anticipated pain. It's almost as if they did not have four years to plan this…
Share The Love and Get a Mug
Become a friend of Morning Invest by sharing this newsletter with someone you love.
When you do, we don't just give you a pat on the back and say, "Well done old sport." We give you actual rewards that'll make everyone jealous.