| TOGETHER WITH | |
| --- | --- |
In Case You Missed It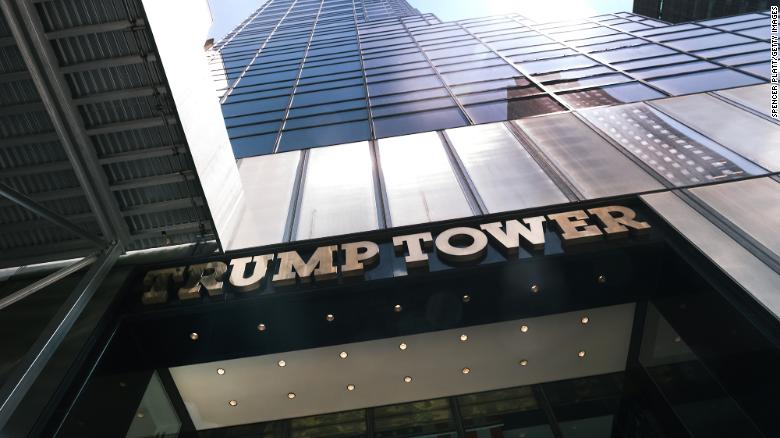 credit: getty
⚖️ Carey Dunne and Mark Pomerantz, two top prosecutors on the Manhattan DA's investigation into the Trump Organization, resigned Wednesday. The reasons aren't clear, though the New York Times reports that Manhattan DA Alvin Bragg indicated to sources that "he had doubts about moving forward with a case against" the former president.
👀 President Trump doubled down on his praise of Putin and his invasion of Ukraine. He has now called the Russian president "savvy," "genius," and "pretty smart." A U.S. State Department spokesman has "no words" in response.
🦵🏼 It turns out hydrogen peroxide isn't at all good for cleaning out wounds as my mom told me. Dr. Michael Daignault says it can lead to "corrosive tissue damage" and a possible trip to the ER. Thanks, mom!
​​​​Coronavirus Update: 🗣
| | | | |
| --- | --- | --- | --- |
| | Bitcoin | $38,345.25 | |
| | | | |
| --- | --- | --- | --- |
| | Ethereum | $2,581.52 | |
| | | | |
| --- | --- | --- | --- |
| | Cardano | $0.8312 | |
| | | | |
| --- | --- | --- | --- |
| | Dow | 33,223.83 | |
| | | | |
| --- | --- | --- | --- |
| | S&P | 4,288.70 | |
| | | | |
| --- | --- | --- | --- |
| | Nasdaq | 13,473.59 | |
*stock data as of market close, cryptocurrency data as of 5:00 am ET.
The Lead: Invasion of Ukraine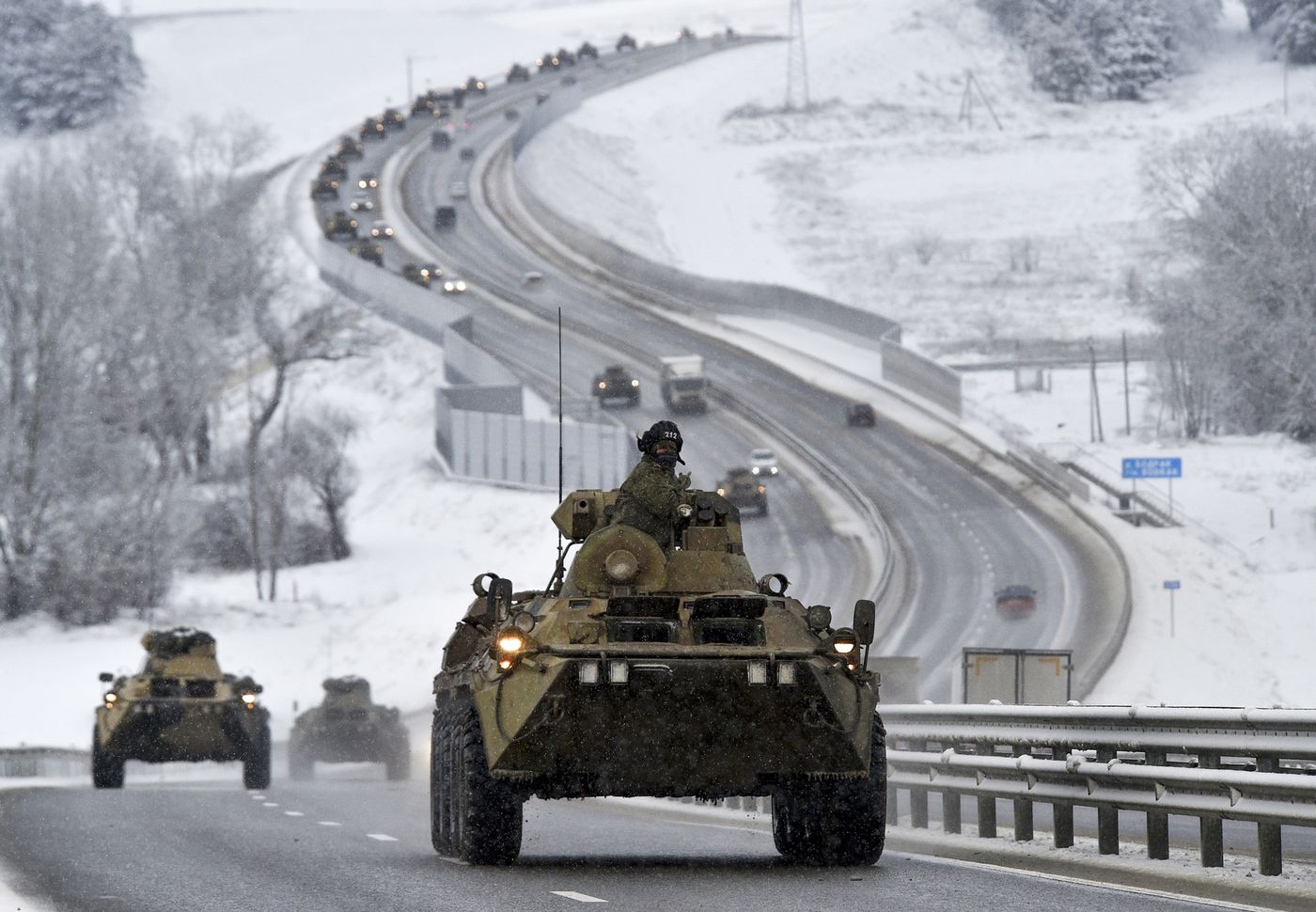 credit: ap
Ukrainian citizens woke up Thursday to what Russian President Putin called a "special military operation" and everyone else calls war.
The Attack
Russia moved in by land, air, and sea, in the biggest attack since World War II. Russia said that their forces destroyed 83 targets and achieved all goals in what Putin says is an effort to protect people and enforce the "denazification of Ukraine."
Details, numbers, and facts remain unconfirmed, and events are still developing.
Ukraine
"What we have heard today are not just missile blasts, fighting, and the rumble of aircraft," said Ukrainian President Volodymyr Zelenskiy, who declared martial law Thursday. "This is the sound of a new Iron Curtain, which has come down and is closing Russia off from the civilized world."
Ukraine is an independent, democratic nation of 44 million people. 44 million people who are now being bombed, gunned down, and terrorized. Many are fleeing their homes and going into hiding, making the impossible choice to leave everything they've known–including pets–in order to survive. Zelenskiy is doing what he can to shore up the military, and that means taking away even the appearance of a choice for some. The order came down late Thursday prohibiting males ages 18-60 from leaving the country.
Allies
Ukraine is not a member of NATO, so world leaders have said they won't send troops in. A Ukrainian official confirmed that Russia had taken over the Chernobyl nuclear plant north of the capital, stoking fears that Putin could unleash another environmental disaster if the West offers Ukraine military support. There are also fears that Putin could deploy nuclear weapons if the West moves in.
But sanctions they can do. They haven't helped so far, but the new sanctions will be "devastating," according to President Biden, who says Putin will soon feel the effects. Guess we're crossing our fingers he feels them before we do.
Grocery Store Prices
Shopping at the grocery store costs 28% more than using Hello Fresh. That's right. With inflation driving up prices you might have noticed your grocery bills are going up. Do you want to save 28% on your grocery bill? Want delicious ingredients shipped right to your door? Want to prepare amazing meals in under 30 minutes? Want to get 16 free meals for trying it out? Then you're in luck. You'll get free food with that link.
Introducing HelloFresh. Get fresh, pre-measured ingredients and mouthwatering seasonal recipes delivered right to your door, America's #1 meal kit. HelloFresh lets you skip those trips to the grocery store, and makes home cooking easy, fun, AND affordable.
Even if you don't like it you just got 16 meals of free food delivered to your door because of Morning Invest. You'll have to use this link to get it. Use the code Invest16 to get those free 16 meals.
It Says Here In Your Contract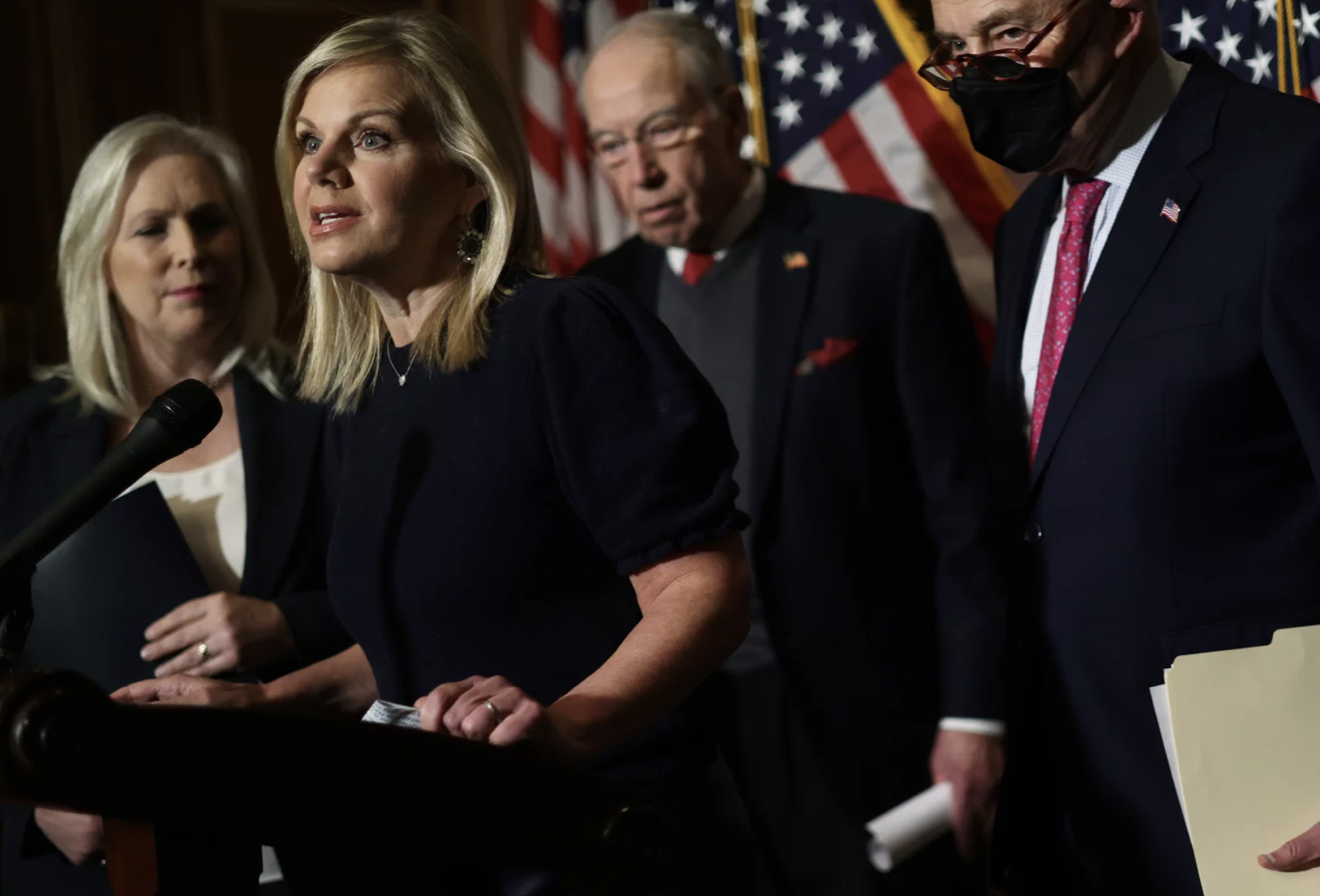 former fox news anchor gretchen carlson led the push for this legislation credit: getty
In the U.S., employee contracts often contain a clause of forced arbitration for any claims they have against the company, meaning they can't take their cases to court. Mandatory arbitration clauses disproportionately impact women, people of color, and low-wage workers. Congress wants to make them disappear… at least for sexual assault and harassment cases.
The Ending Forced Arbitration of Sexual Assault and Sexual Harassment Act passed through Congress with bipartisan support, thanks in part to the #MeToo movement and possibly also thanks to general common sense. President Biden is expected to sign the bill any time now. Democratic Senator Kirsten Gillibrand, one of the bill's sponsors, says an estimated 60 million U.S. workers will now be able to have their voices heard in court if they want to.
Many are hoping this means an end to forced arbitration for all claims, but the bill's other sponsor, Republican Senator Lindsay Graham, says nope: "We do not intend to take unrelated claims out of the contracts."
News By The Numbers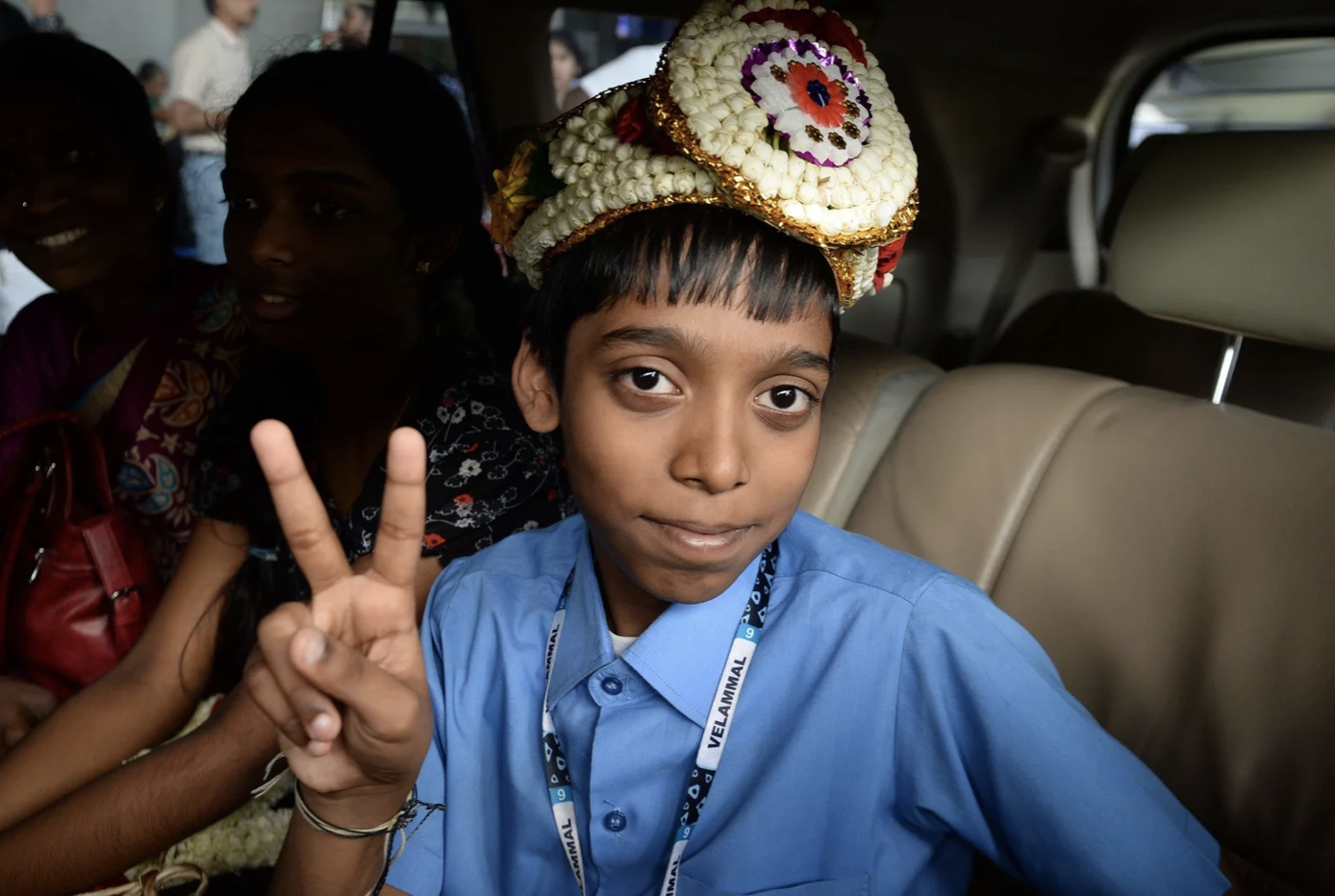 credit: the redwoods league
16. That is the age of the youngest chess player to defeat reigning world champ Magnus Carlsen. 16-year-old Rameshbabu Praggnanandhaa is a grandmaster from India who defeated Carlsen in an online tournament Monday. Because of the time difference, he celebrated his win with sleep.
3. That is how many times a California man was arrested in the same day. Over 16 hours, he went in for jaywalking, trespassing, and felony vandalism. Three times and you're no longer out: he's in jail with bail set at $150,000.
$101.64. That is how much the price of oil per barrel was after Russia invaded Ukraine, jumping above $100 for the first time since 2014.
14%. That is how much lower the risk of cancer is for vegetarians than for meat-eaters. Hear that, octopus-eaters?
I'd Like To Be, Under The Sea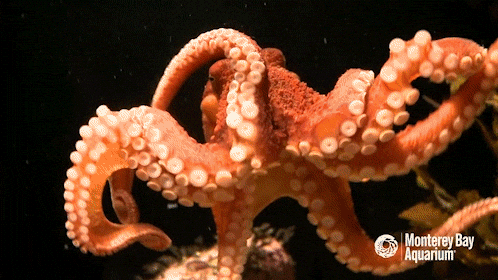 credit: giphy
An octopus farm sounds like a dream I once had, but it could soon be a real thing.
People think octopuses–octopi?–are delicious, and a Spanish company wants to deliver with it's brand new first-ever octopus farm. Why? Money, of course. The global octopus trade has doubled in less than ten years.
The 65 million-euro farm is still pending environmental approval, and that is a major stumbling block. European welfare laws don't apply to invertebrates like octopi, but researchers at the London School of Economics found that animals are capable of emotion and there's no way to farm them morally.
As Raul Garcia, a WWF leader, told Reuters, "Octopuses are extremely intelligent and extremely curious. And it's well known they are not happy in conditions of captivity."
Maybe the octopus farm should stay in my dreams.
Kick It To The Curb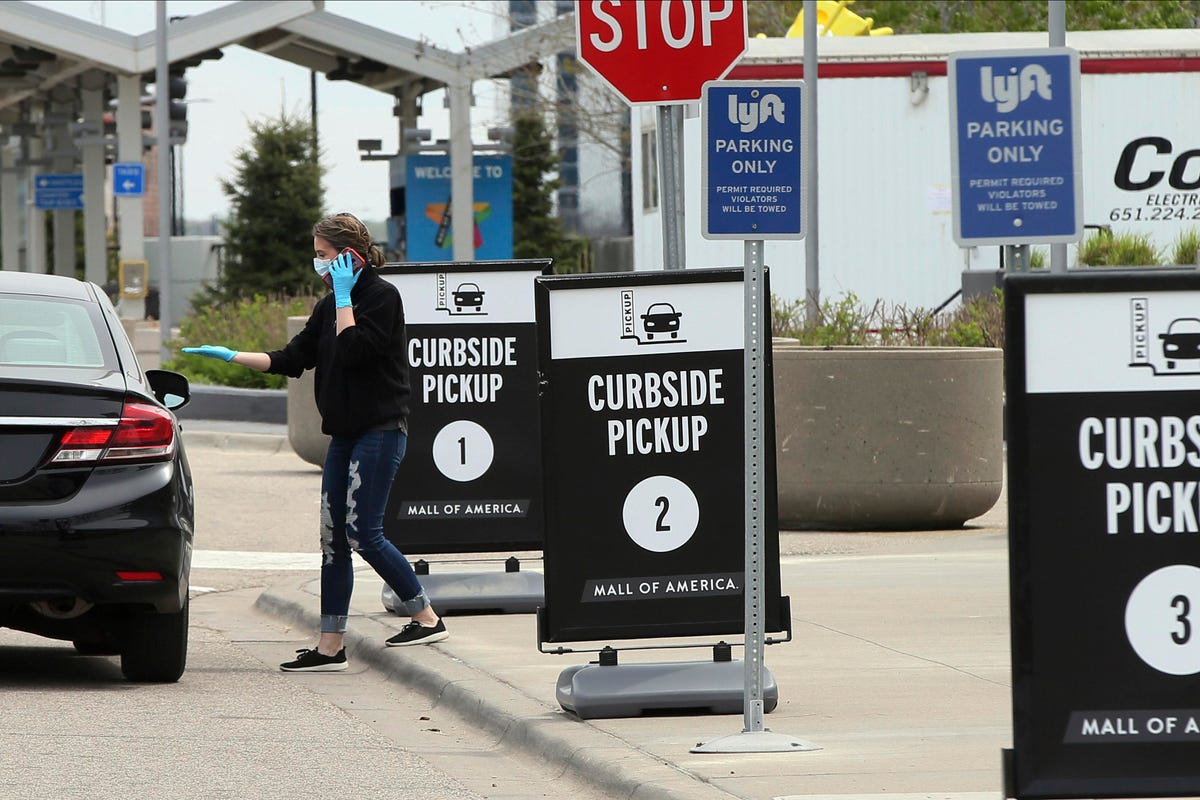 credit: forbes
The pandemic sent us all indoors, but the globe is full of consumers. We gots to get our STUFF! Stores, which suffered from lack of foot traffic when Covid first hit, quickly began exploring options.
Delivery is expensive, so stores tried additional solutions, including curbside, which became a hot ticket. While many grocery stores already had this in place, clothing retailers, craft stores, and home decor businesses jumped on the train.
Curbside is a service that will likely stick around beyond the pandemic. Best Buy, Dick's Sporting Goods, and Target are just some of the businesses that have seen earnings increase during the pandemic because of this kind of adaptation.
There is a definite guilt factor for some consumers with curbside, sending someone to get their stuff while they stay safe and comfortable in the car. There are also concerns about how these employees are paid and how they are treated.
But stores are going all-in on curbside. Target's even going one step further: the company just announced that customers can add a Starbucks order to their pickups in some locations. So your fun, flirty sunhat can now come with a fun, pricey latte.
What's Trending?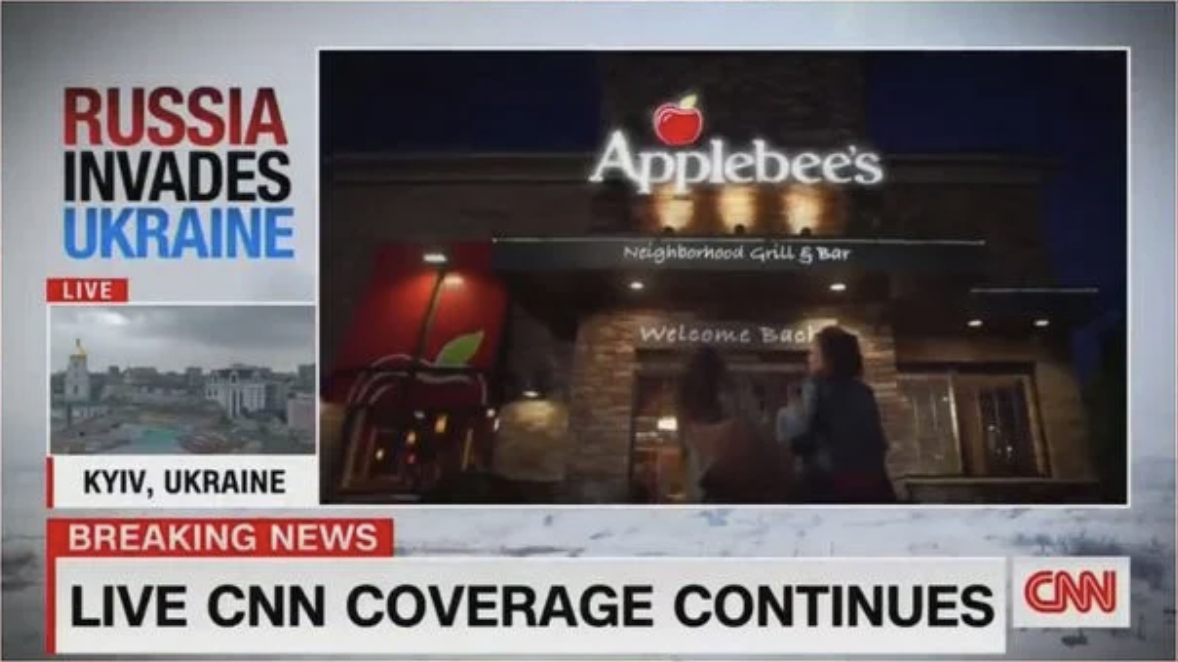 credit: cnn
Applebee's is trending because an ill-timed commercial on CNN made it appear as if the U.S. chain restaurant was sponsoring Russia's attack on Ukraine.
Jaden Smith is trending because the actor is not dead, despite rumors.
#AddALetterRuinAFairyTale is trending because people are. One of my favorites: "The Boy Who Cried Golf."
Sean Penn is trending because the actor/director is apparently in Ukraine right now filming a documentary about the Russian invasion.
Share The Love
Become a friend of Morning Invest by sharing this newsletter with someone you love.
When you do we give you actual rewards that'll make everyone jealous like our new Grover mug. Get your unique sharing link below that way we can make sure you get credit for each and every friend that signs up.