| TOGETHER WITH | |
| --- | --- |

Happy Thursday. PetSmart will take Easter photos of your pets for free, starting on Saturday. Dogs dressed as bunnies! Isn't that the silliest!?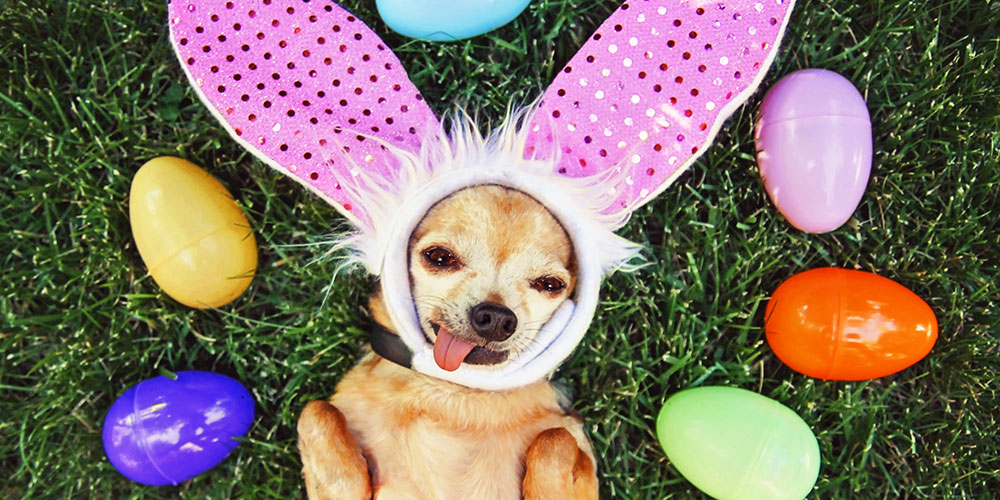 credit: harbourside place
In Case You Missed It.
🐥 Jack Dorsey Tweeted that he regrets his role in power concentration on the Internet. Do we forgive him?
🇨🇳 The U.S. is threatening China with sanctions if it supports Russia.
🇮🇩 Indonesia is considering a tax on cryptocurrency and other digital assets at 0.1%.
🪰 The northeast is about to get swarmed with spotted lanternflies!
📬 President Biden signed a bill to spend $50 billion to revive the U.S. Postal Service, which is operating at a $1.5 billion loss.
Covid Update 😷:
Cuba has dropped all Covid restrictions.
A new study shows that there is no "magic moment" to lift Covid restrictions because keeping restrictions in place will not prevent a coming surge in cases. Helpful. Thanks.
A new study shows that Covid increases the risk of blood clots and deep vein thrombosis.


| | | | |
| --- | --- | --- | --- |
| | Bitcoin | $43,443.49 | |
| | | | |
| --- | --- | --- | --- |
| | Ethereum | $3,225.26 | |
| | | | |
| --- | --- | --- | --- |
| | Cardano | $1.08 | |
| | | | |
| --- | --- | --- | --- |
| | Dow | 34,496.51 | |
| | | | |
| --- | --- | --- | --- |
| | S&P | 4,481.15 | |
| | | | |
| --- | --- | --- | --- |
| | Nasdaq | 13,888.82 | |
*Stock data as of market close, cryptocurrency data as of 5:00am ET.
Markets: U.S. Treasury yields fell on Thursday morning, with 5-year and 30-year rates remaining inverted, as investors digested the latest Federal Reserve meeting minutes.


The Lead: We Are Un-Redacted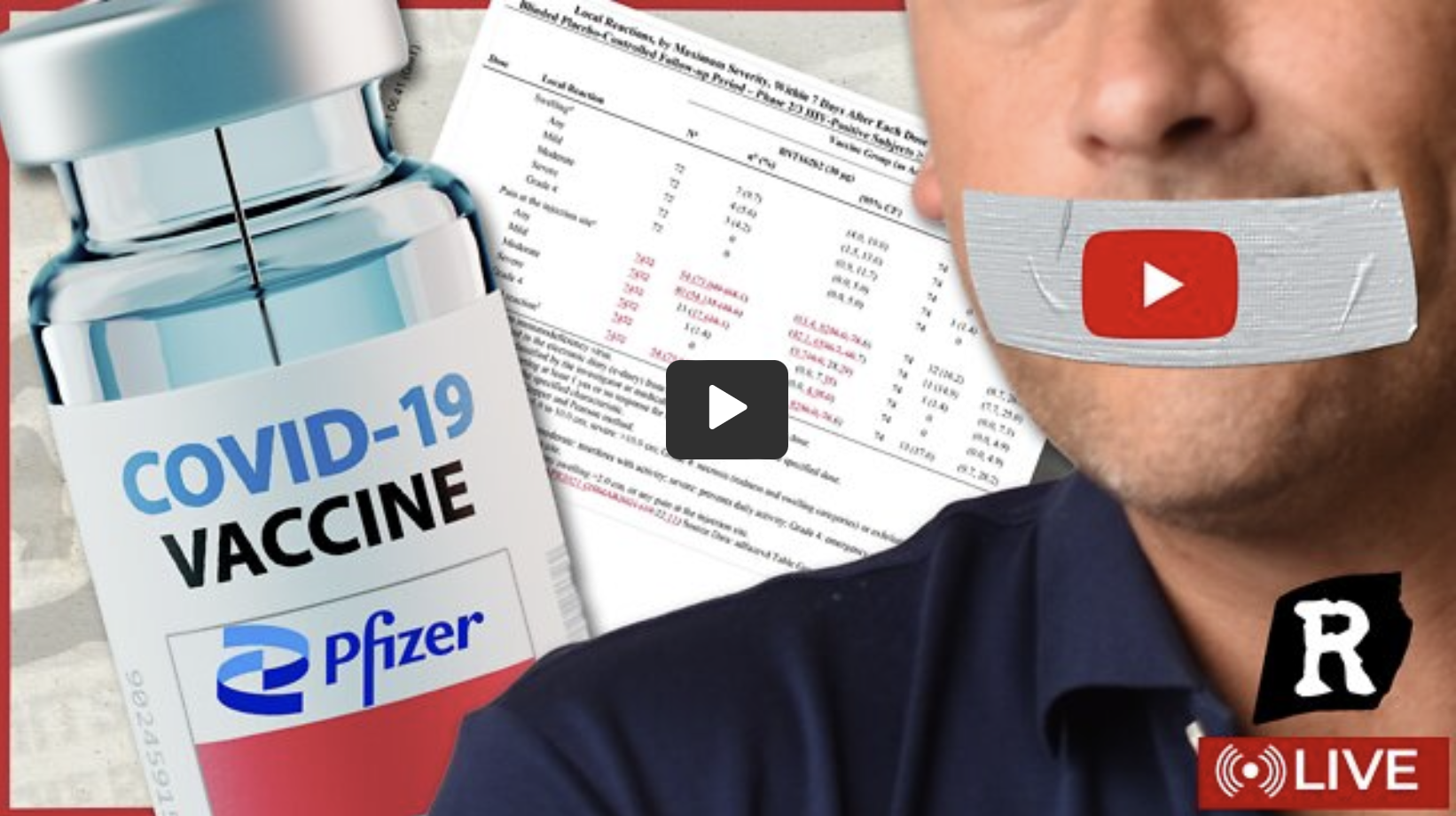 credit: redacted
After YouTube punished our channel for discussing Pfizer's own distributed data, we took our show to Rumble for the first time. We are thrilled to report that we had more viewers on Rumble for our live broadcast than we did on YouTube the previous day! It turns out people are interested in the truth.
We maintain that we did not broadcast any misinformation but rather questioned results from Pfizer published by Pfizer. We strongly object to the silencing of voices and we are encouraged that there are platforms that do not do this.
Thank you to those who joined us on this new and exciting platform. As a reminder, our show broadcasts live on Facebook, Twitch, Twitter and now Rumble and hopefully back on YouTube next week. It is every Monday through Thursday at 1 p.m. Pacific, 4 p.m. Eastern and is available on-demand at your convenience. We so appreciate your patronage of our efforts!


Can We Handle The Truth?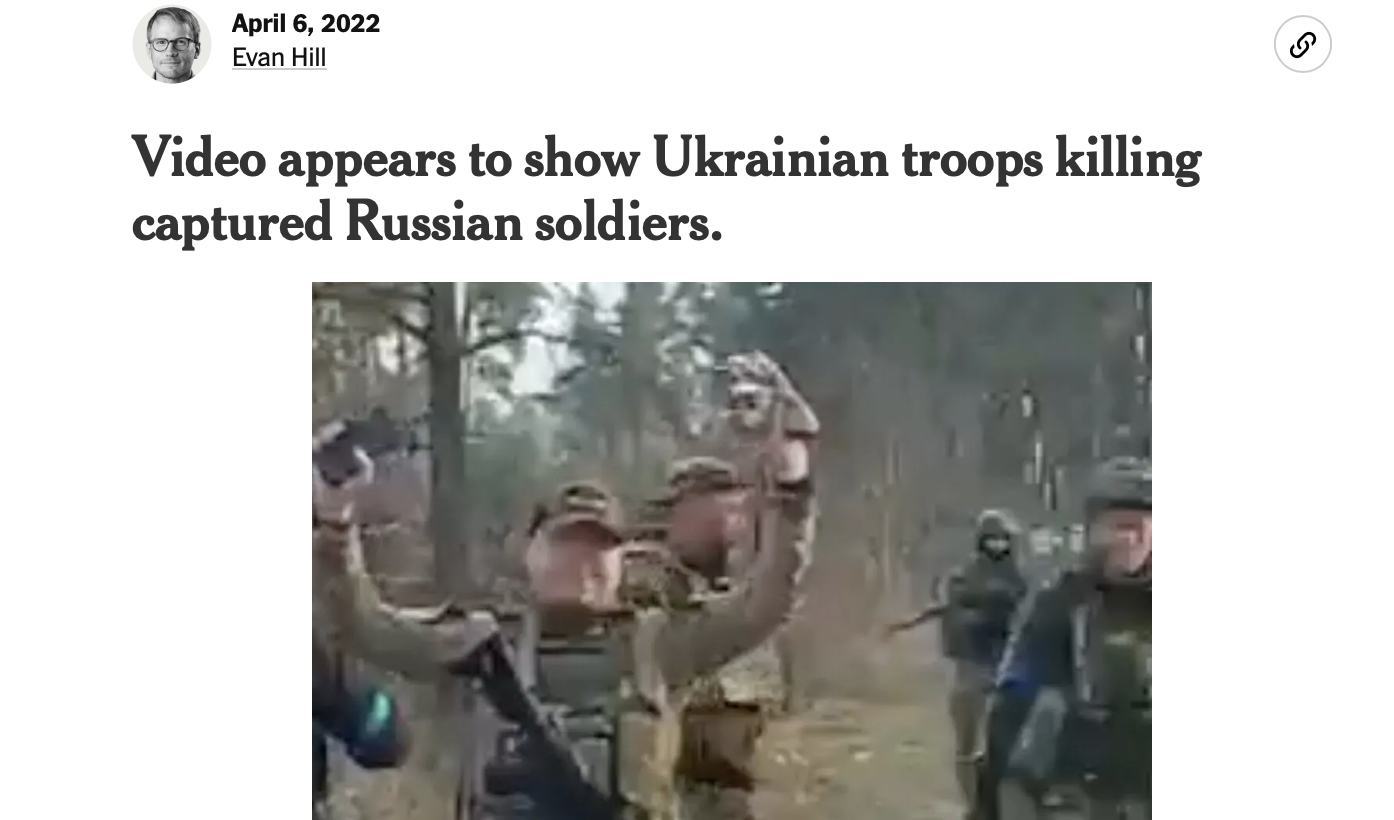 credit: nytimes
The New York Times has confirmed a video that showed Ukranian soldiers murdering Russian soldiers. Why is this significant when Russia continues to move to take control of Ukrainian cities? Here is why.
These videos were posted two weeks ago and the Twitter mob immediately rejected them as Putin propaganda. Ukraine denied them but quietly said that it would investigate.
Look, Russia went into Ukraine, beyond the separatists' regions where it was not welcomed and we condemn that. But Ukraine has been pumped full of guns and there are dangerous Ukrainian militia groups that maybe should not be on the receiving end of weaponry. Careful media consumers can deplore Russian aggression and also deplore Ukrainian extremist violence. We can do both and not be Putin apologists. The writers of this newsletter only root for humans, not nations. And in this verified video, humans were brutally murdered.
The victims in this video were wearing white armbands. Earlier this week, when Ukraine accused Russia of war crimes in the city of Bucha, Ukraine said that the victims wore white armbands because Russians had asked civilians to wear them to identify themselves as non-militia. So who wears the white armbands? And who killed who? The Associated Press seems convinced it was Russia but most media outlets are working much slower to call it.
Ukraine has called for a war tribunal over this city and Russia has said it will participate in order to prove that this was not their aggression.
Meanwhile, human rights groups are waving their arms to point to verifiable war crimes in Ethiopia where ethnic cleansing has been raging since 2020. As long as we are calling for tribunals, let's do one there too! Yes! And Syria too. And Yemen. Let's protect all humans!


Invest In Crypto Using a Tax-Free Account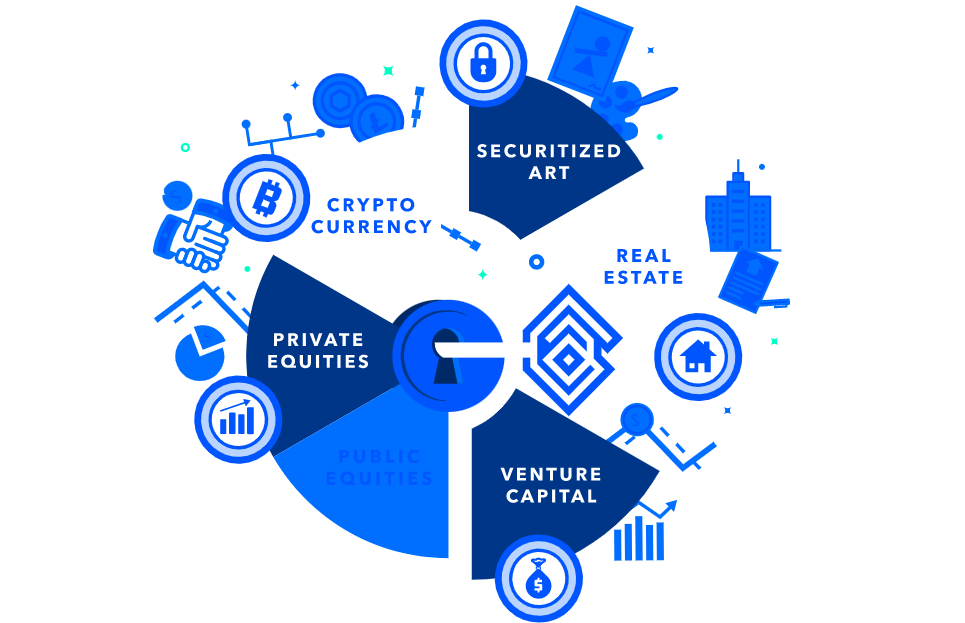 Get $50 just for opening an account and you get more out of your IRA with a self-directed IRA from Alto®, you can invest your retirement dollars in alternative assets.
Did you know the majority of people are investing in cryptocurrency through a taxable account when they could be using an IRA and avoiding or deferring the taxes?

Want to truly diversify your retirement portfolio? Me too. I discovered an easy way to add bitcoin and other crypto into an IRA … Alto CryptoIRA.

Do you have any investments outside of the stock market? Most of us don't but many professional investors do. Now there's an easy way to invest like them: Alto CryptoIRA.
Open an Alto CryptoIRA account with as little as $10. Just go to AltoIra.com to start investing in cryptocurrency today! Use our link above and get $50 for just opening your account.


Russian Cyber Attack Thwarted?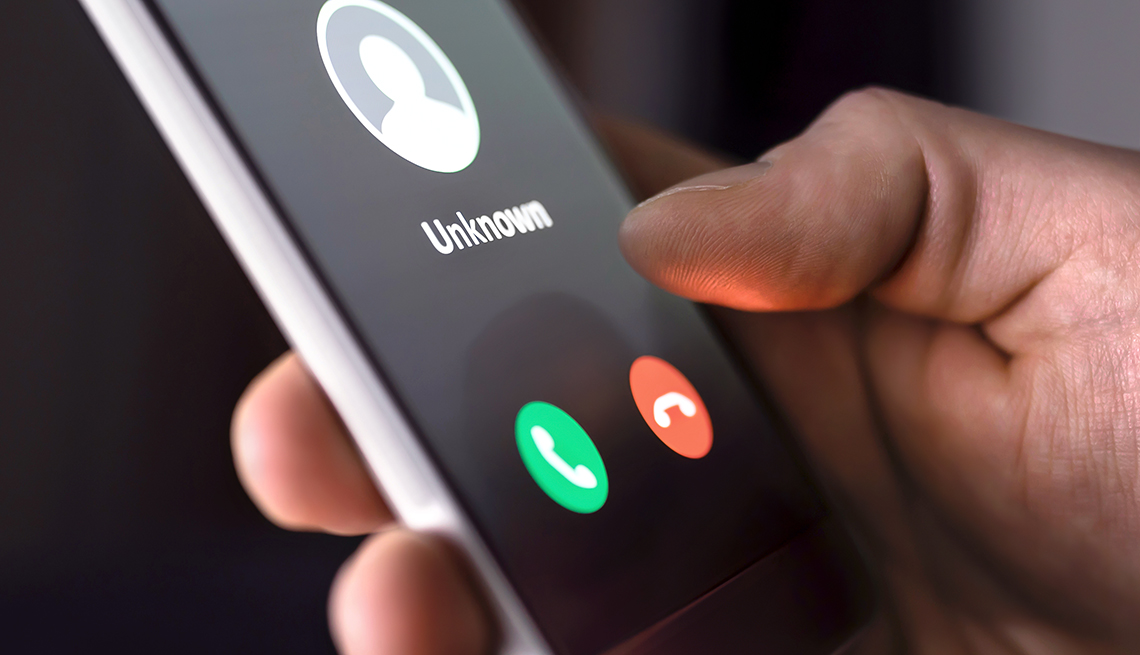 credit: aarp
The United States says that it has intercepted a Russian hack that could have been potentially devastating.
These cyber hacks are confusing but important.
The U.S. says that Russian hackers had gained control of routers and firewalls, which would have given them access to millions of connected devices in the U.S. The FBI says that their hackers kicked them out of that network.
Pretty much ALL governments stockpile cyber weapons. When a vulnerability is found, governments rush to buy them up to keep other governments from knowing about them so that they can potentially exploit them. The United States spends billions in taxpayer dollars to stockpile this money and so does Russia.
In 2017, Russian hackers went into Ukraine and basically turned off the entire country, costing billions of dollars of devastation. If the U.S. says that it kicked Russians out of its own systems, this most likely means that both sides are trying to exploit one another and it's terrifying. It is not just about "who cares about someone reading my email." It is about whether or not they can hack your car, your elevator, your electricity, your bank, traffic lights, hospital equipment. Cyberwarfare is here friends. It has been.


The Meek Shall Inherit a Polluted Earth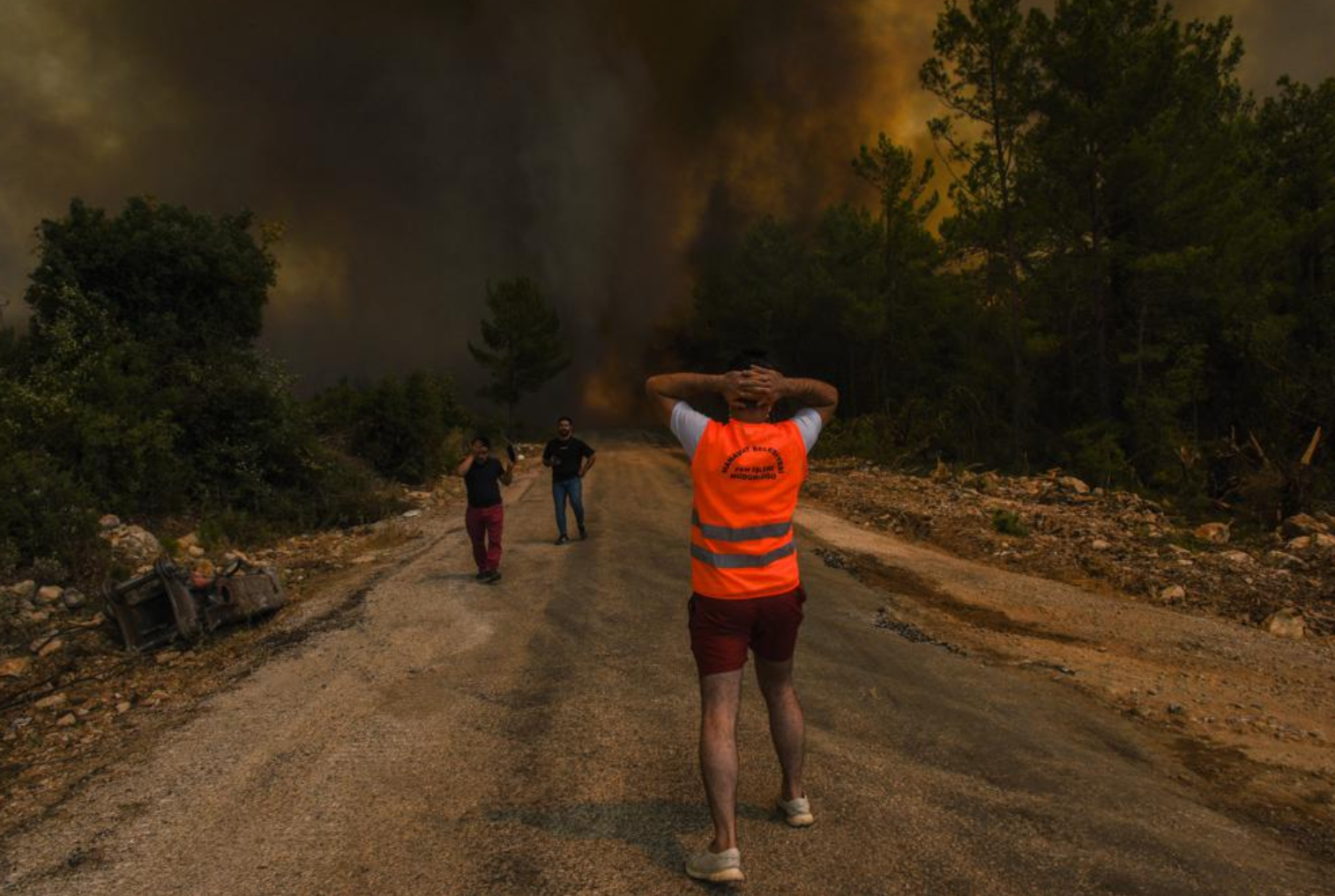 credit: getty
Wealthy countries are responsible for almost all of the damage to the earth. The biggest offenders are the United States and Europe.
According to a new study, the poorest countries in the world are only responsible for 8% of ecological damage. The U.S. is the biggest offender at 27%, followed by the EU, which includes the UK, at 25%. China trails behind at 15%.
Simply put: Those of us who live in wealthy nations are gluttons. We consume, consume, consume what is put in front of us so more is made to put in front of us and Mother Earth suffers. Yet, recent studies show that the poorest nations will bear the brunt of climate change first.
Consider this study that shows that 63% of drinking water in the U.S. contains uranium but higher levels were detected in Hispanic communities. And this study, which shows that tumble dryers release microfibers into the environment, which has been shown to have adverse effects on human health.
So what do we do about it? The study says that wealthy nations "need to take the lead in making radical reductions in their resource use." That requires them to "stop focusing on GDP growth as a primary objective." If only!


News By The Numbers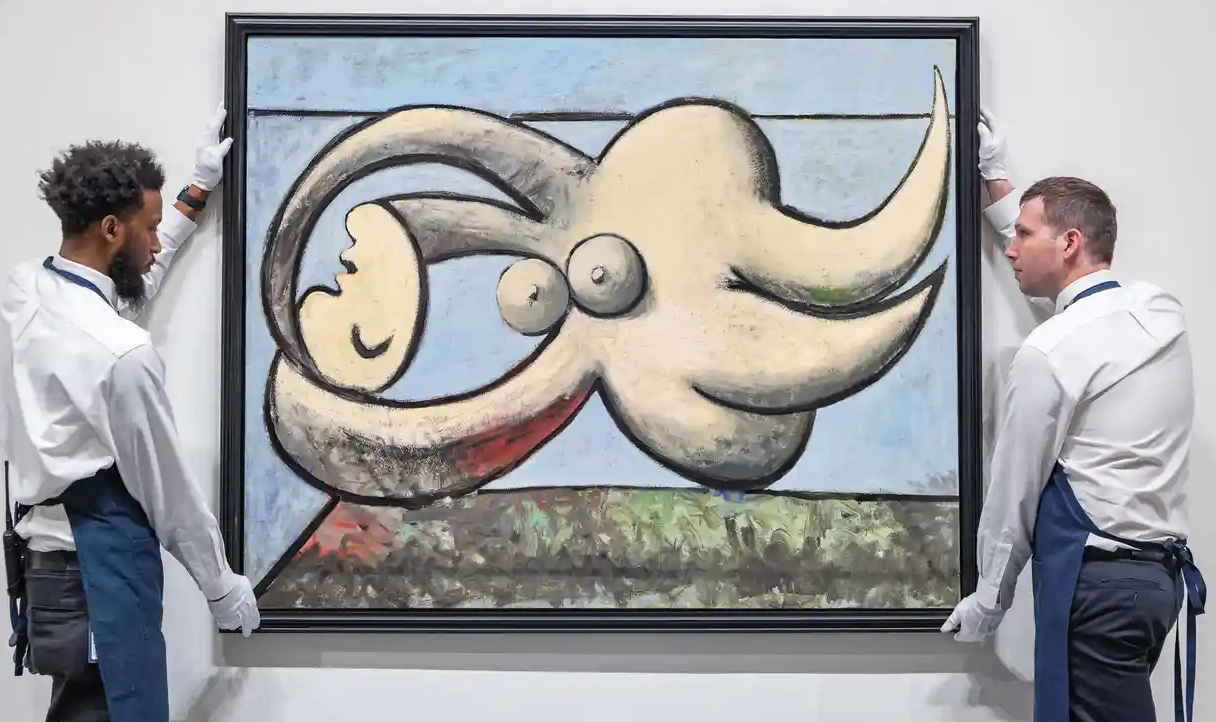 $60 million. That is how much an original Picasso is expected to fetch at an auction next month. I would not want to be the one responsible for hanging it.
$8 million. That is the fine that a wind energy company has been set because at least 150 eagles have been killed in its wind farms over the past decade. Companies can avoid fines if they take steps to minimize bird deaths but the company in question did not do that.
30%. That is how many Europeans are interested in purchasing legal cannabis, according to a recent poll. More than half support legalization for adult use.
70%. That is how many Americans view Russia as the enemy of the United States, according to a recent Pew study.
13. That is how many states have an outbreak of norovirus that the FDA says is linked to raw oysters.
42. That is how many new genes were discovered that are linked to a risk for Alzheimer's disease, according to a new study.


What's Trending?

credit: twitter
Mr. T is trending because people really like this Tweet of his, Fool!
Capital Police is trending because Representative Marjorie Taylor Greene says that she has filed a police complaint against talk show host Jimmy Kimmel for suggesting that she should be slapped by Will Smith, calling this a "threat of violence."
Max Payne is trending because Remedy and Rockstar Games says that they are remaking the game for PC, PS5 and Xbox and people are happy about that.
Ed Sheeran is trending because he won a court case in which he was accused of copyright infringement for his hit song "Shape of You."
Dr. Strange is trending because of a new teaser trailer for the upcoming Marvel movie.
The Ultimatum is trending because of this new dating show, a ridiculous simulation of romantic love and commitment.


Share The Love
Become a friend of Morning Invest by sharing this newsletter with someone you love.
When you do, we don't just give you a pat on the back and say, "Well done old sport." We give you actual rewards that'll make everyone jealous.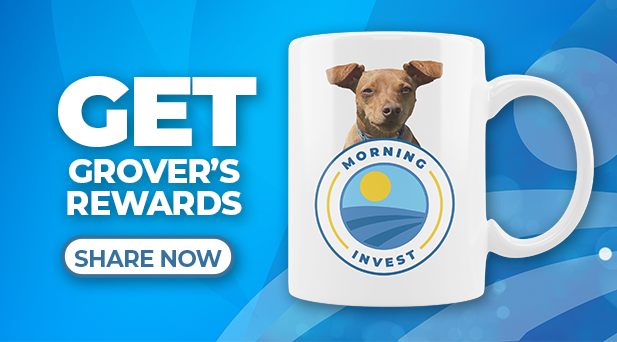 Or copy & paste your referral link to others: