| TOGETHER WITH | |
| --- | --- |
In Case You Missed It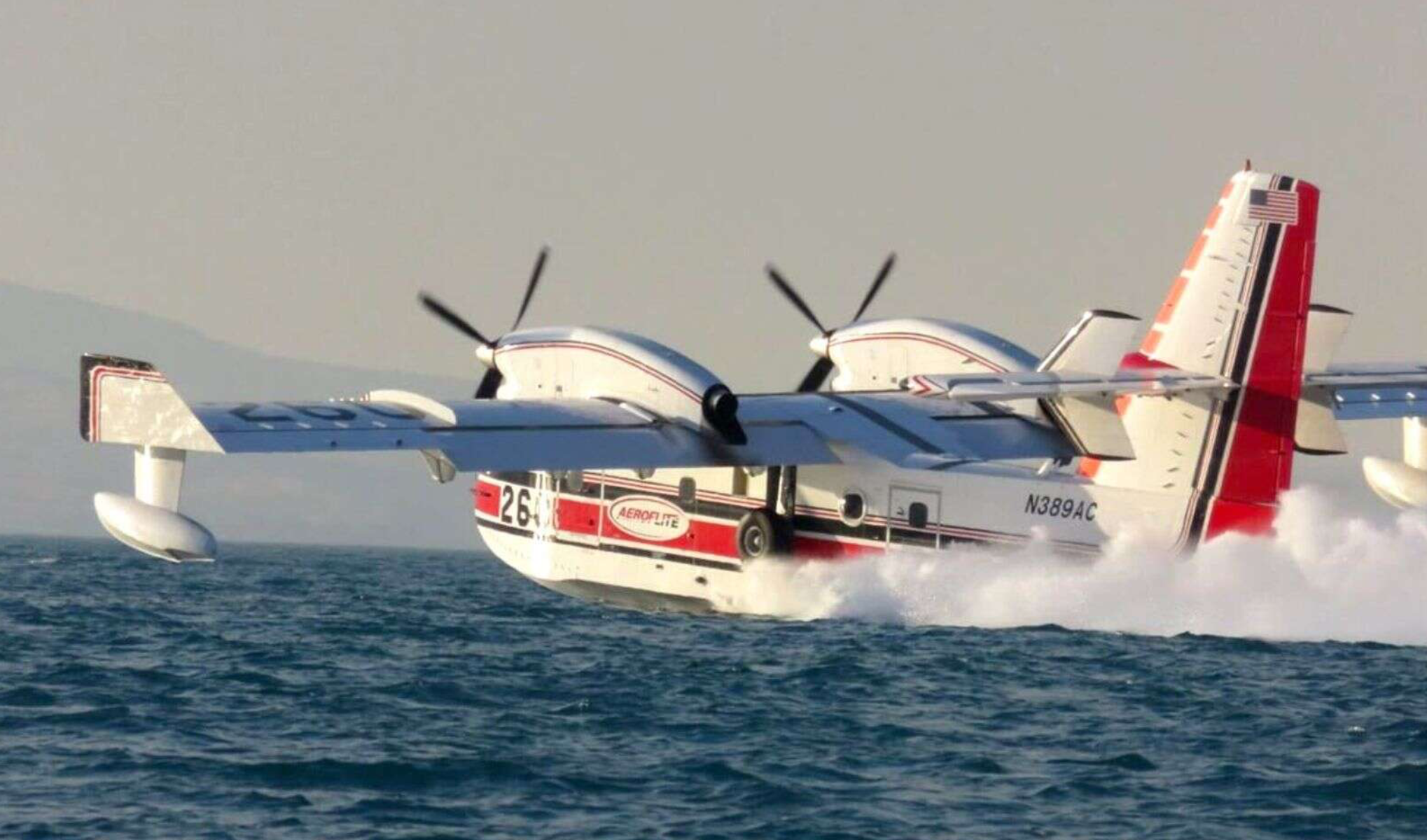 credit: tahoe daily
🔥 Officials in California have called in a Super Scooper to fight fires. The aircraft can carry up to 1,600 gallons of water at a time. It will draw water from Lake Tahoe to the Tamarack Fire, which has burned nearly 70,000 acres already.
🛹 Japan scored the first gold medal at the Olympic Games in skateboarding. The medal went to 22-year-old Yuto Horigome.
🐝 Police arrested a Capitol rioter who they found because he had used the dating app Bumble while he was there.
🇮🇳 A monsoon in India caused over 100 deaths over the weekend.
✈️ The U.S. Air Force will land planes on Michigan highways in the coming weeks as a training exercise. You've been warned!
🤦🏻‍♂️ The U.S. has it ramped up airstrikes in Afghanistan, despite President Biden's assurance that they will withdraw from the country by the end of August.
​​​​🗣 Coronavirus Update: Total confirmed global cases as of 12:30 p.m. ET on Sunday: 193,927,751 — Total deaths: 4,156,176 — Total vaccine doses administered: 3,838,241,025
| | | | |
| --- | --- | --- | --- |
| | Bitcoin | $38,476.10 | |
| | | | |
| --- | --- | --- | --- |
| | Ethereum | $2,352.93 | |
| | | | |
| --- | --- | --- | --- |
| | Cardano | $1.35 | |
| | | | |
| --- | --- | --- | --- |
| | Dow | 35,061.55 | |
| | | | |
| --- | --- | --- | --- |
| | S&P | 4,411.79 | |
| | | | |
| --- | --- | --- | --- |
| | Nasdaq | 14,836.99 | |
*stock data as of market close, cryptocurrency data as of 5:00am ET.
Markets: Stocks begin the week at all-time highs, propelled by a wave of fantastic earnings reports. And crypto surged last night with Bitcoin briefly hitting $39,000 for the first time in months.
CONFORMING LOAN

Program

Rate

Change

APR

Change

30 year

2.68%

0.02%

2.74%

0.03%

15 year
2.14

%

0.06%

2.25

%

0.08%
China Cracks Down on Education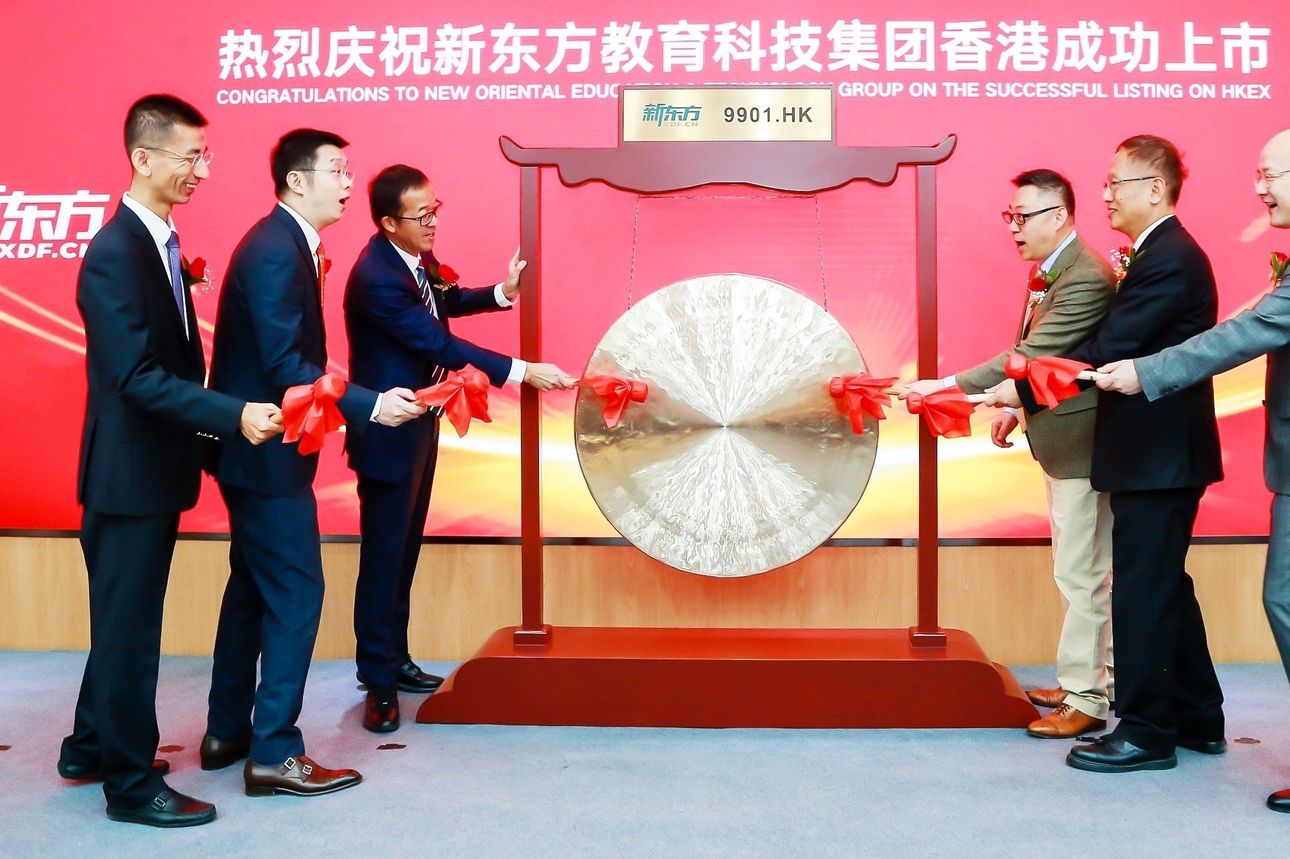 credit: zuma press
Education stocks in China tumbled after the government announced new restrictions on education.
The tutoring business was booming out of hand, according to the government, increasing the cost of raising children for families and creating an unfair advantage to those that could pay for extra education. New rules, announced on Saturday, state that tutoring for primary education must be run by non-profit companies and have fee standards. The companies can also not be owned by foreign investors and cannot teach on weekends and holidays.
This will bring tutoring profits to a screeching halt and investors know it. It caused a massive selloff of tutoring companies and a loss of over 50% of the value of such companies' stocks, which dragged the entire Chinese and Hong Kong stock market down by 3%.
Sponsor: HelloFresh
You might have noticed your grocery bills are going up. Do you want to save 28% on your grocery bill? Want delicious ingredients shipped right to your door? Want to prepare amazing meals in under 30 minutes? Want to get 14 free meals for trying it out? Then you're in luck. You'll get free food with that link.
Introducing HelloFresh. Get fresh, pre-measured ingredients and mouthwatering seasonal recipes delivered right to your door, America's #1 meal kit. HelloFresh lets you skip those trips to the grocery store, and makes home cooking easy, fun, AND affordable.
The recipes are easy to follow and quick to make, with simple steps and pictures to guide you along the way. You'll save 28% off your grocery bill by using HelloFresh. The packing is all made from recyclable materials. They have multiple meal options for small and large families ranging from vegan to meat and everything in between.
Even if you don't like it you just got 14 meals of free food delivered to your door because of Morning Invest. You'll have to use this link to get it. Use the code Invest14 to get those free 14 meals.
It Says Here Mr. Morris Is Trying To Ban My Smokes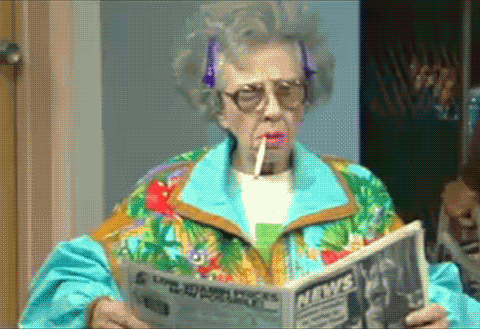 credit: giphy
The CEO of Philip Morris International is calling on the UK government to do to cigarettes what it is doing to gas-powered vehicles: ban them. This means that his own company would be out of business!
Jacek Olczak is the CEO at issue and he envisions Philip Morris as a wellness company rather than a company that makes products that kill people. That is quite the re-branding goal!
The U.K. government has not moved to ban cigarettes out of fear that the alternative vices that people choose could be worse. To which Olczak responded: "Give them a choice of smoke-free alternatives … with the right regulation and information it can happen 10 years from now in some countries. You can solve the problem once and forever."
The World Health Organization estimates that smoking kills approximately 8 million people per year.
Today's Live Show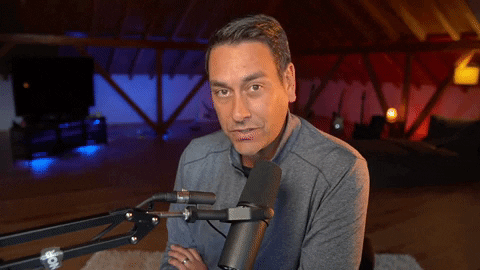 MORNING INVEST LIVE
Join us on today's live morning show. A major breakthrough on stimulus as both sides inch closer to a deal. President Biden ramps up the war in Afghanistan. And Democrats block efforts to legalize cannibus. Click here to RSVP and I'll see you at 8:30 AM Eastern.
News By The Numbers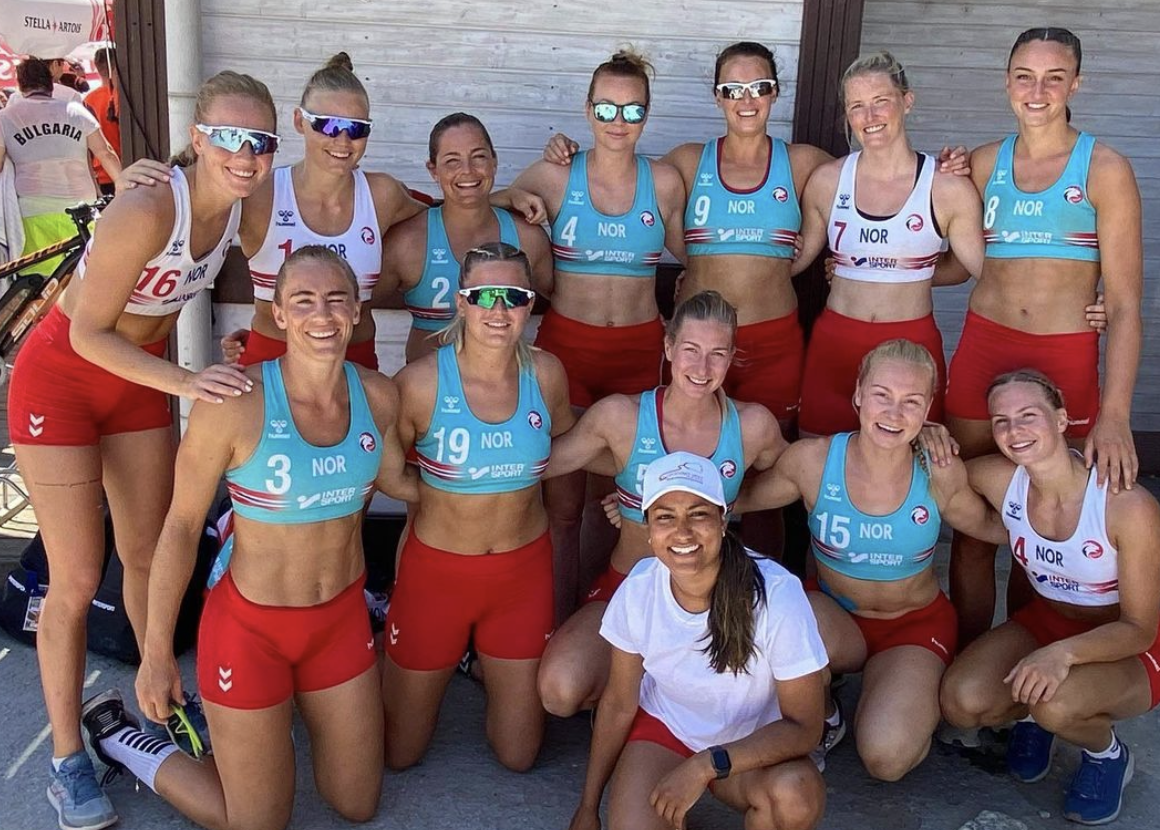 credit: getty
€1,500. That is how much the Norwegian women's beach handball team was fined for refusing to play in bikini bottoms. The team opted for shorts, as is allowed in the men's team, but the Olympic Committee fined them for "improper clothing." The singer Pink has offered to pay the fine for them.
14. That was the age of a boy who called the police on his father for "illegal child labor" because he was asked to do household chores. That stunt would earn him extra chores in our house and lose him his phone.
36%. That is how much ratings for the Olympic Opening Ceremonies were down since the 2016 games.
915. That is how many shootings there were in the U.S. last week. At least 430 people were killed.
Behind The Lens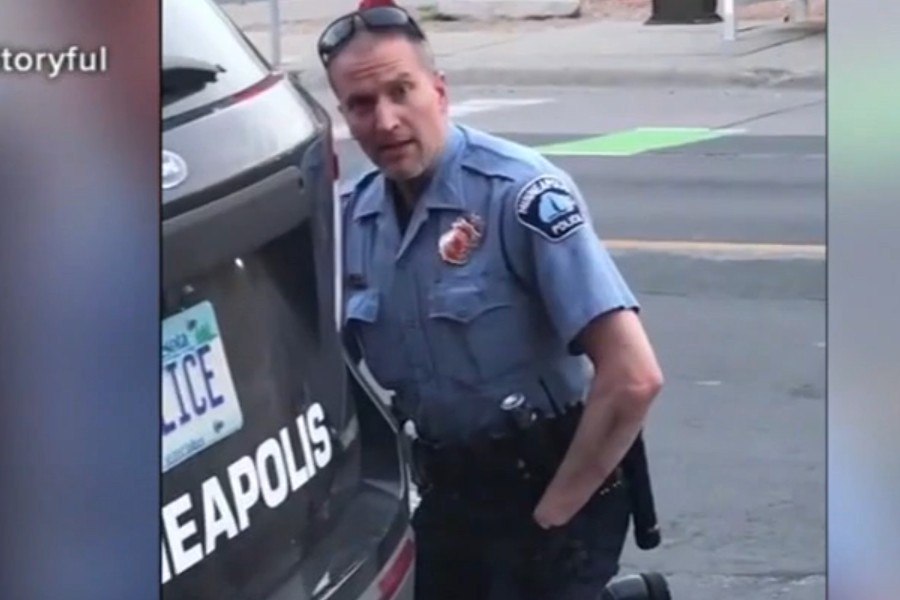 credit: eye witness video of Derek Chauvin which led to his imprisonment of 22 years.
Black Americans often say that police brutality is not new. The awareness of it is new and we can thank modern technology for that because every citizen has a camera at all times to record injustices.
But not if House Bill 11 passes in Florida. The bill "prohibits approaching [a] law enforcement officer oHouse Bill 11 (2022)r remaining within a specified distance of such officer with specified intent after receiving warning not to approach." This would include taking cellphone video if law enforcement has asked you not to. According to the bill, if law enforcement asks a bystander to move away and that person remains within 30 feet, they can be arrested, fined up to $500 and put in jail for up to 60 days.
In response to this bill, Rod Skirvin, President of the Broward County Police Benevolent Association said," I don't think that there is any problem with recording the police. I think everyone should be able to do that, but I don't think you should get in their face to do it."
This bill may be well-intentioned but it could also go all kinds of wrong. It will be proposed in Florida in January and would go into effect in October of 2022 if it passes.
Under The Heat Dome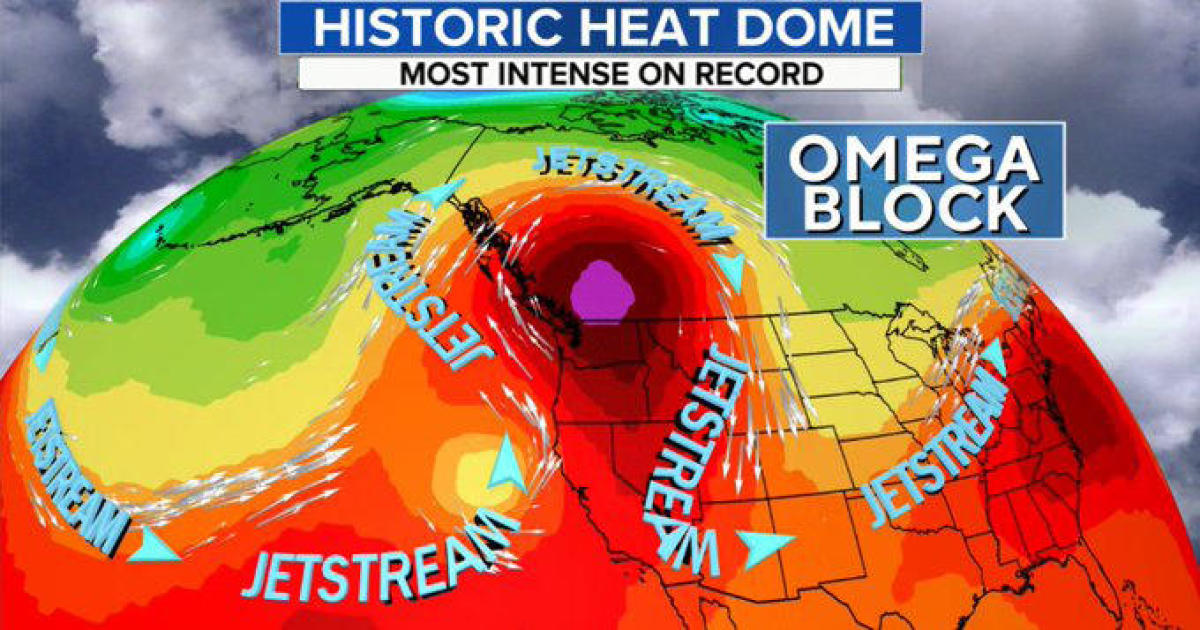 credit: cbs
Brace yourselves for a heat dome to settle over the U.S. today and stay put for the week. Does anyone else get anxious about living in a Stephen King novel from the phrase "heat dome?"
This is not fiction. The National Oceanic and Atmospheric Association says that the heat dome will bring excessive heat, even to places that are used to mild summers. Temperatures will reach 100 degrees in the Dakotas and states such as Missouri, Arkansas and Oklahoma will go as high as 110.
This heat will bring thunder and lightning storms to some areas and worsen the drought in others. Even scientists that have been warning about climate change for decades are surprised by these extreme conditions arriving so soon.
"We certainly expected these type of temperatures as global warming continues but I don't think anyone anticipated they would be so hot right now. I don't think we could've expected so many heatwaves in the same general region in one summer," Michael Wehner, a senior scientist at the Lawrence Berkeley National Laboratory, told The Guardian.
Grandfather Dies Of A Heart Attack From "Swatting"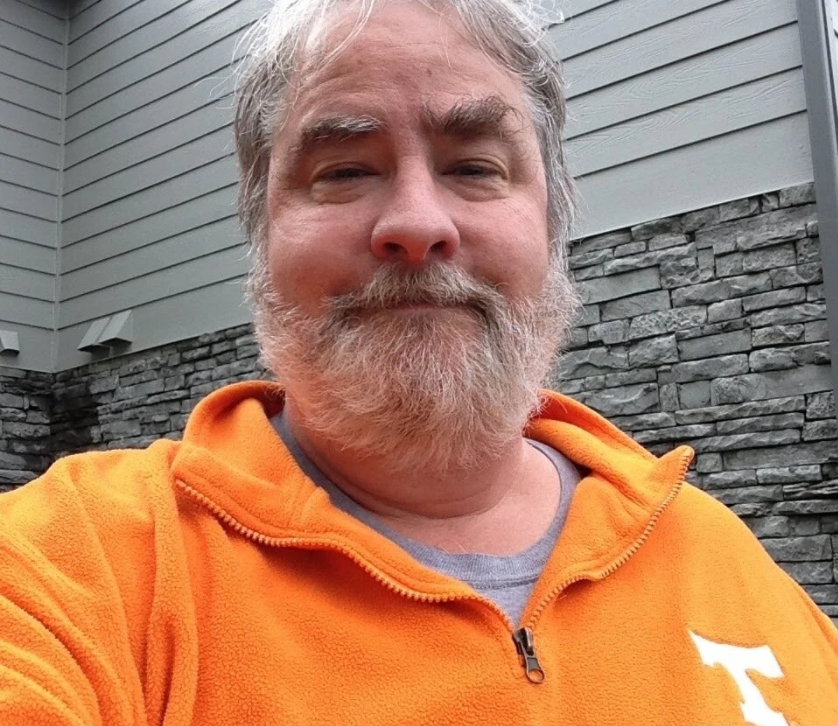 credit: corinne fitch
Swatting is a prank. It means that you call the police and report a fake emergency at a person's house.
One teen boy pleaded guilty to swatting a 60 year-old man because he wanted to take over his Twitter handle. The man had possession of the @Tennessee Twitter name since 2008 and the 18 year-old in question harassed him to no end to give it up. The final stunt was when he posted the man's contact information and address publicly. A teen in the U.K. used that address to swat the man, reporting a fake murder at his house and the man had a heart attack and died when the police showed up in a fraudulent bust.
The teenage boy who posted the information online has pleaded guilty to conspiracy. The other boy has not been extradited to the U.S. Falsely reporting incidents to the police is illegal and dangerous and stupid and so is online bullying, especially for a Twitter name.
Share The Love
Become a friend of Morning Invest by sharing this newsletter with someone you love.
When you do we give you actual rewards that'll make everyone jealous like our new Grover mug. Get your unique sharing link below that way we can make sure you get credit for each and every friend that signs up.