| TOGETHER WITH | |
| --- | --- |
Happy Festivus Wednesday! This is shaping up to be the busiest news week of the year. So let's get right to it.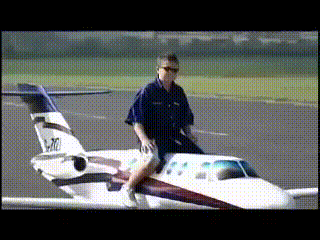 In Case You Missed It.
Two passengers were arrested for opening the emergency exit door and sliding out with their dog while their plane was taxiing to the runway in New York. No one knows why. People do especially crazy things in airports during the holidays.

Bloomberg is reporting that Apple is working on an electric car to be released in 2024.

A UPS driver found a man frozen to death in front of his home.

Alex Pedilla will take Kamala Harris' California Senate seat when she is sworn in as Vice President next month. He will be the state's first Latino senator.

Coronavirus Update:
Total confirmed U.S. cases as of 6 p.m. ET Tuesday: 18,188,385 — Total deaths: 322,218 — Total tests: 232,206,470

Lead Story: Trump Throws a Veto Bomb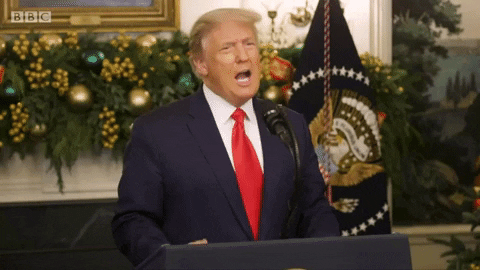 credit: twitter
President Trump is done playing politics and is doing what he wants. He is ready to tank the stimulus bill to get his way, ranting on Twitter about the election, and pardoning his allies.

To be fair, the President has said all along that he wants larger stimulus payments directly to the American people, and Congress brushed him off. They shouldn't have done that because the bill needs his signature and he is not willing to give it as it stands.

The President posted a video to Twitter demanding $2,000 in direct checks instead of a measly $600 per person. He also wants the wasteful inclusions gone, such as the money for foreign governments and money for lobbyists. He calls the bill "a disgrace." He makes a lot of sense when he calls out all the money that goes to Cambodia, Egypt, Venezuela, etc. He makes less sense when he says that he might lead the next Administration but you know, the guy can't help himself.

Democrats agree
House Speaker Nancy Pelosi is happy to vote for larger payments as she wanted that all along. She says that Democrats are ready to vote on that right away.
But are Republicans ready to vote on this right away or will this die a slow death now that the President has dug his heels in?

The President also posted a long video about his election fraud claims, which was immediately flagged by Twitter. And finally, he announced a large group of people who will receive pardons before he leaves office and they include two men who pleaded guilty during the Robert Mueller investigation, four Blackwater guards involved in the Iraq massacre, and former U.S. congressmen Duncan Hunter and Chris Collins.
CONFIRMING LOAN

Program

Rate

Change

APR

Change

30 year

2.75%

0.02%

2.81%

0.02%

15 year
2.50

%

0.07%

2.59

%

0.07%
Zero Followers
credit: twitter
When President Trump took office, the @POTUS Twitter handle was transferred from President Obama to President Trump, along with all of the account's followers. This inauguration: different story.

Twitter has said that it will not transfer all 33 million followers from President Trump's @POTUS account to President-elect Joe Biden's @POTUS account. Instead, the new President's account will start from scratch with 0 followers. Same story for the new @WhiteHouse account. It currently has 26 million followers under the Trump administration. It will start with 0 under the Biden administration. Same with @FLOTUS and @PressSec and presumably @VP.

The President-elect's team was not happy with this and pushed back but Twitter insisted that "this was unequivocal." On the one hand, it makes sense that some loyal followers of President Trump will not be happy to suddenly be following his rival. On the other hand, why not at least let the President-elect keep the 21 million Twitter followers he's currently got as @JoeBiden?
Sponsor: Get Free $1,600 with Webull

Webull is extending their offer to get 4 free stocks valued up to $1,600. Yes, you read that right. Why not get some free money? Right now you can get FOUR free stocks valued up to $1,600 just for opening an account with Webull. And you have to check out Webull's new desktop app too! Seriously it's awesome.

You'll get up to $1,600 in stocks just for opening a free trading account with Webull and depositing $100 into the account to activate it. Remember you're not spending $100, you're simply depositing that money into your account.
Simply click here and start an account. Even if you never do anything else with the account you still get that free money.
With Webull you can invest in thousands of companies using their trading tools and analytics to create your own financial portfolio. And the best part is $0 commissions and no deposit minimums. I remember when I used to pay $6 per trade with some other companies. Not any more thanks to Webull.
Sign up today and get your free stocks. Thanks, Webull.
This is Horrifying
credit: getty
Scientists have discovered microplastics in the placentas of new mothers for the first time and are calling this a "matter of great concern." I'll say!

The plastics did not seem to cause birth defects or complications in the study sample where they were found but it is awful to think of plastics as part of our bodies, down to the reproductive system!

"With the presence of plastic in the body, the immune system that self-recognizes is disturbed, even what is not organic," said the researchers. "It's like having a cyborg baby, no longer composed only of human cells, but a mixture of a biological entity and inorganic entities."
Beam Me Up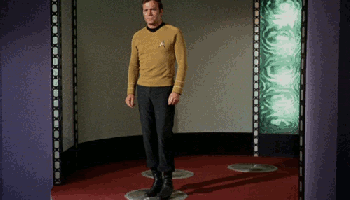 credit: giphy
Scientists have successfully teleported information between two points, 27 miles apart, using quantum entanglement!

Quantum communication is when two things share information at the same time without a physical connection. In this case, two qubits shared information 27 miles apart without a physical connection. They "connected" using photons, not code, which can be hacked.

The connection was faster than the speed of light. Experts say that if this type of communication supersedes the code-based system we've got now, the Internet will be faster than the world's most sophisticated supercomputer by 100 trillion times.
News By The Numbers
credit: ap
120 years old. That is the age of a box of chocolates found by the National Library of Australia. The souvenir box was commissioned by Queen Victoria as a gift for troops in the Boer War. You can still see the Cadbury logo pressed into the chocolates.
$300 million. That is how much Deutsche Bank has loaned President Trump and his organizations over the years. His two personal bankers have offered their resignation.

1.2 percent. That is how much the suicide rate has dropped since 2019, according to the Centers for Disease Control and Prevention.
Walmart Goes To War
credit: reuters
The Justice Department filed its suit against Walmart for its role in the opioid crisis. Recall that Walmart has preemptively sued the Justice Department about this issue two months ago but, well, that didn't work.
And now it's war.

Walmart claims that the Justice Department knew of hundreds of doctors who were writing dangerous prescriptions but left them with active licenses. The Justice Department now claims that Walmart pharmacies sold prescriptions for controlled substances that its pharmacists "knew were invalid." The suit says that Walmart put pressure on pharmacists to not report suspicious orders.

The Walmart suit remains ongoing but this is clearly a case of the blame game.
One Count of Voter Fraud
A man was charged with voter fraud in Pennsylvania after he voted for President Trump on behalf of his dead mother. He faces two felony counts of perjury and one count of unlawful voting.

The man ordered an absentee ballot for his dead mother online and cast her Trump vote. He also ordered an absentee ballot for his dead mother-in-law, but he did not vote on her behalf. He showed some restraint.

The man's attorney said: "In his political frustration, he chose to do something stupid, and for that he is very sorry."
Today's Live Show

credit: morning invest
Join us on today's live show as we analyze Trump's stimulus veto bomb. Click right here set a reminder and watch us live at 9 AM Eastern.
Share The Love
Become a friend of Morning Invest by sharing this newsletter with someone you love.
When you do, we don't just give you a pat on the back and say, "Well done old sport." We give you actual rewards that'll make everyone jealous.