| TOGETHER WITH | |
| --- | --- |
Happy Thursday. The Sun reports that Queen Elizabeth is developing a perfume for dogs.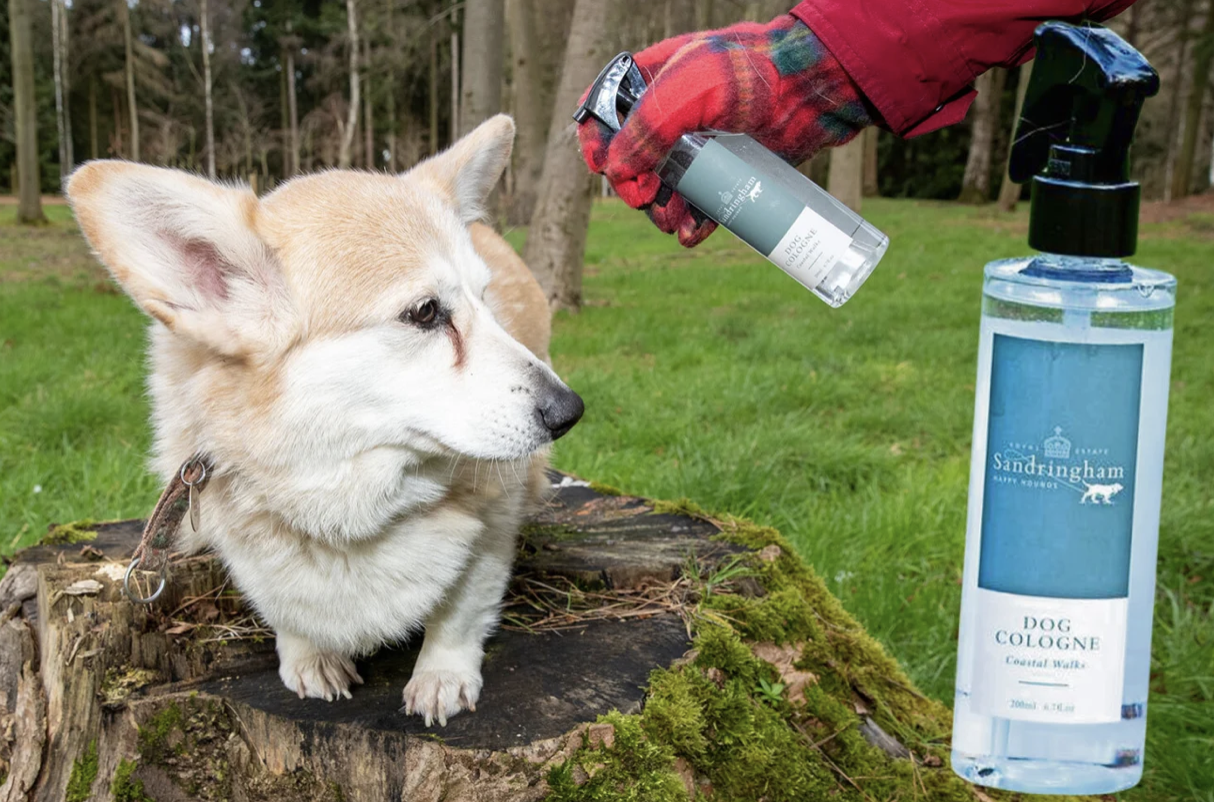 credit: thesun
In Case You Missed It.
🤴🏻 Prince Charles may face questioning by police over a "pay to play" scheme that gave a Saudi billionaire a knighthood and citizenship. This begs the question: Does the U.K. really need a royal family?
⛽️ Gas prices hit a record high in California and experts say that they could reach $5 per gallon in the near future.
⏰ Scientists in Colorado created a teeny-tiny time warp.
📣 The Dallas Cowboys confirmed that the team settled a lawsuit brought by cheerleaders who sued over male executives coming into their locker rooms.
Coronavirus Update: 😷
| | | | |
| --- | --- | --- | --- |
| | Bitcoin | $43,420.30 | |
| | | | |
| --- | --- | --- | --- |
| | Ethereum | $3,060.14 | |
| | | | |
| --- | --- | --- | --- |
| | Cardano | $1.07 | |
| | | | |
| --- | --- | --- | --- |
| | Dow | 34,934.27 | |
| | | | |
| --- | --- | --- | --- |
| | S&P | 4,475.01 | |
| | | | |
| --- | --- | --- | --- |
| | Nasdaq | 14,121.10 | |
*Stock data as of market close, cryptocurrency data as of 5:00am ET.
Markets: Stocks slipped on Thursday as traders weighed geopolitical developments in Ukraine and a flurry of corporate earnings. Nvidia crushed earnings expectations by doubling its revenue but then share prices dropped like a rock in after-hours trading. Go figure.
The Lead: War or Not to War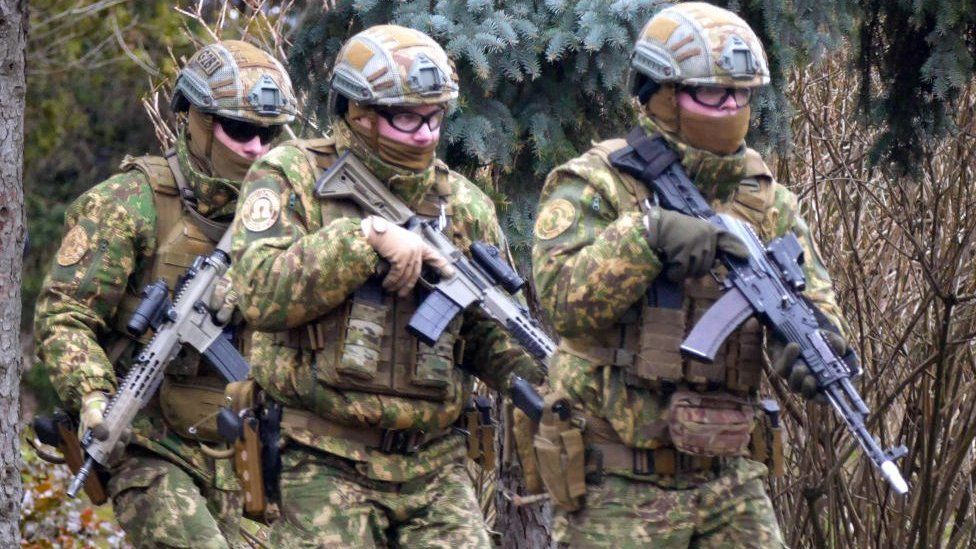 credit: getty
We are in a he-said, she-said situation regarding the possible war in Ukraine. Russia says that it is withdrawing troops from the Ukrainian border and the West says, "no you're not."
The Biden administration says that up to 7,000 more troops have arrived at the Ukrainian border. In a meeting with German Chancellor Olaf Scholz, Russian President Vladimir Putin says that he has already begun a "partial troop withdrawal."
A Russian official says that the troop exercises that the West is alarmed about is an annual drill that happened the same way last year and no one said "Boo" about it.
The U.S. Navy now says that Russian planes flew over international airspace in an "unprofessional" way on Wednesday.
Recall that the U.S. warned two weeks ago about fake Russian videos that would provoke war. Could the videos of troop withdrawal be faked or are they real and that was the U.S. government's warning not to believe it?
European leaders are set to discuss the situation today. It's noteworthy that every time European leaders ring in, they indicate de-escalation because Europe is the most dependent on Russian exports. Every time U.S. officials discuss the situation, they indicate escalation.
Is anyone else perplexed by all of this rhetoric?
Sponsor: Babbel
With Babble you can learn a new language in just a few minutes a day! And they want to make one thing crystal learning a new language in small bite-sized chunks is actually THE BEST way to learn a new language.
Babble's easy to use app makes it fun and easy to learn, here's how:
Babbel's 15-minute lessons make it the perfect way to learn a new language on the go.
Unlike the infamous language classes you took in high school, Babbel designs their courses with practical, real-world conversations in mind. Things you'll get to use in everyday life.
Their teaching method has been scientifically proven to be effective.
With Babbel you can choose from 14 different languages, including, Spanish, French, Italian, and German.
Right now, when you purchase a 3-month Babbel subscription, you'll get an additional 3 months for FREE. That's 6 months, for the price of 3! Just go to BABBEL.com and use promo code INVEST.
Government Funded Harm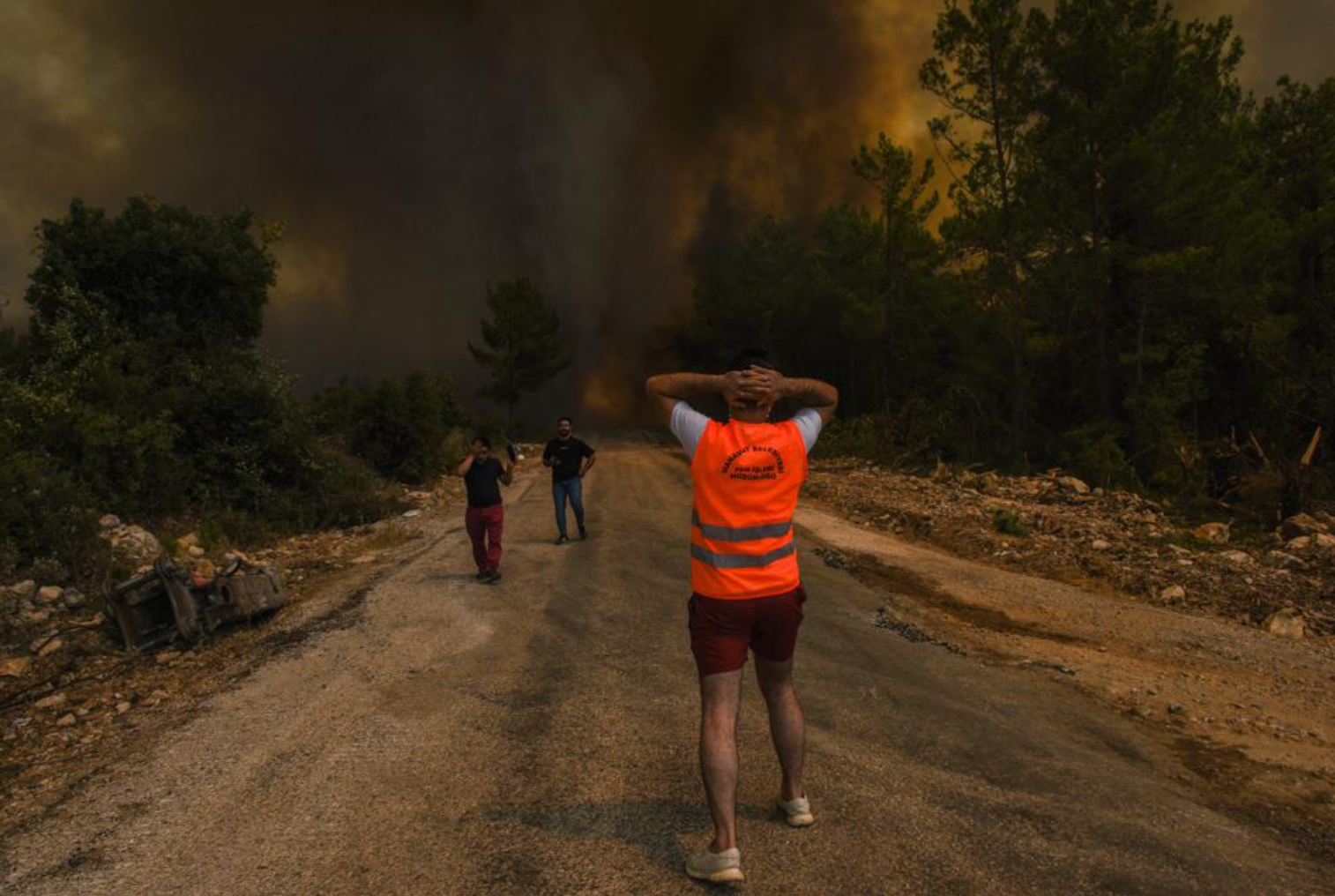 credit: getty
New research shows that world governments subsidize harmful farming practices to the tune of $1.8 billion. This means that governments help businesses that clear out forests, rainforests, grasslands and savannah areas to grow food in unsustainable ways.
Yet, reforestation is crucial. See the story below about rising sea levels. Shouldn't government subsidies be redirected towards sustainable farming pronto??
"In a situation where, as a civilisation, we are dying from climate change and biodiversity loss, we should not be spending money on making the situation worse," Ariel Brunner, head of policy for BirdLife Europe and Central Asia, told The Guardian. "The biggest threats to our ability to feed ourselves are climate change and environmental collapse. We have enough food. The only scenarios in which we wouldn't have enough are linked to running out of water, soil erosion and the collapse of ecosystems."
Indeed, the world does have enough food. The problem is that access is limited for those without wealth and those with wealth waste it. According to the UN Food and Agriculture Organization, industrialized nations annually waste 670 million tons of food. Think about that next time you go shopping. Too many of us buy food that was grown on deforested land just to throw it away.
Rising Tides Lifts All Boats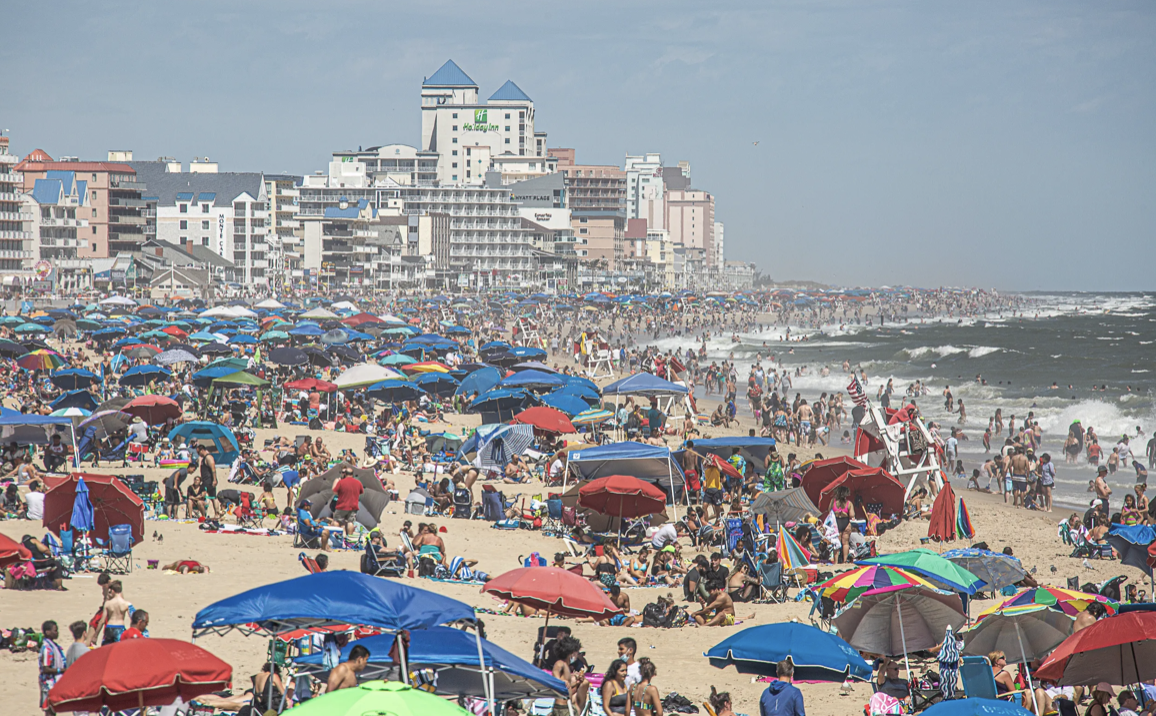 credit: getty
A new report shows that sea levels will rise in the next 30 years at the same rates that they did in the last 100 years. So ⅓ faster. This comes from the National Oceanic and Atmospheric Administration.
This would equate to 10-12 inches of sea-level increase by 2050. That is a lot. Scientists say that it will lead to more coastal flooding, high-tide flood events, bigger hurricanes, you name it.
Is this a sure thing? No. The report says that it is dependent on how much the world cuts fossil fuel emissions in order to limit global temperature increases. Well, the world is not moving all that fast on that front so we are heading towards that forecast.
News By The Numbers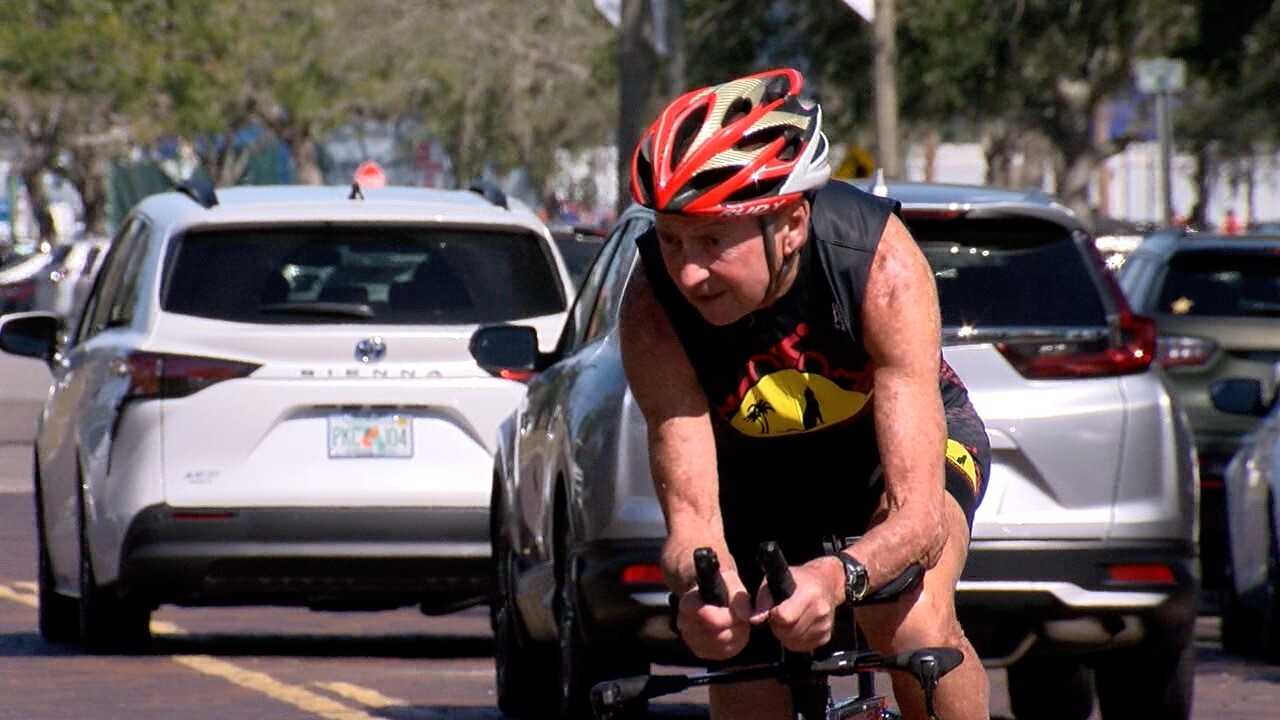 credit: abc
40. That is how many Ironman races an 82-year-old man in Florida has done. He recently qualified for another in Hawaii in October.
0. That is how many Ironman races I have done.
86%. That is how many guns seized at airport security last year were loaded, according to the Transportation Security Administration.
10,000. That is how many pillows My Pillow CEO Mike Lindell was carrying with him when he was denied entry to Canada to join the Ottawa Freedom Convoy on Tuesday. Maybe he didn't know that most freight trucks have sleeper cabs so they're probably good on pillows.
Today's Live Show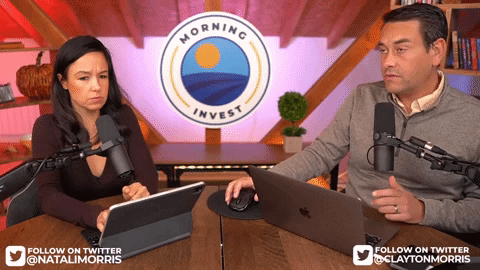 MORNING INVEST LIVE
Here's what's coming up on our live show at 9AM EST.
Justing Trudeau digs an even deeper hole as Ottawa police warn of mass arrests coming
NATO doesn't believe that Russia is de-escalating the situation
Click here to RSVP and we'll see you at 9 AM Eastern.
Mickey Mouse Clubhouse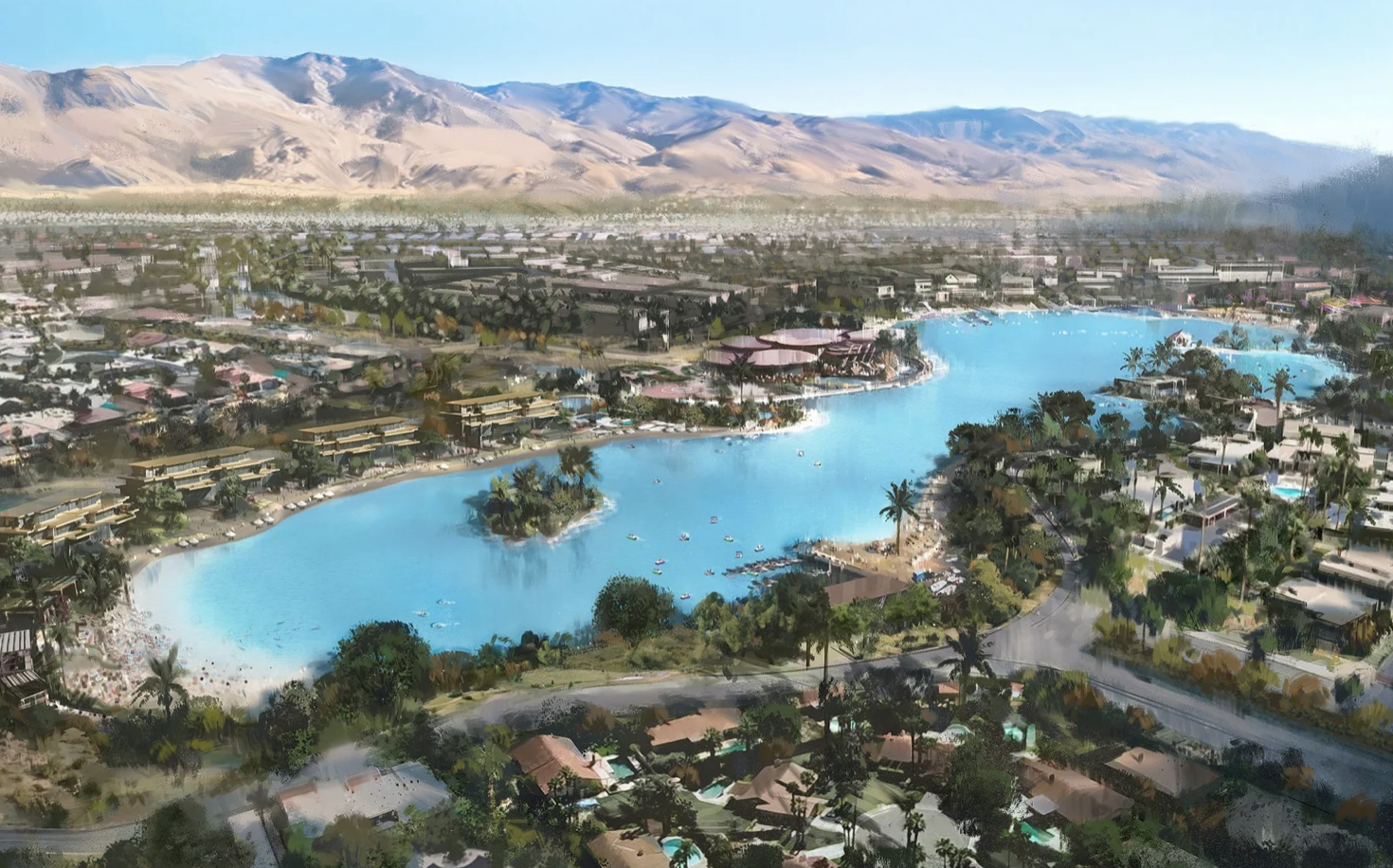 credit: disney
When I was a child, I wanted to live at a Disney park. Clayton still does.
This is now a possibility because Disney is building residential communities. The first development will be called Cotino and will have 1,900 housing units including single-family homes and condos in Southern California.
The development will have shops, a hotel and a 24-acre lagoon. You'll have to stock your own fridge with Mickey butter.
Share The Love
Become a friend of Morning Invest by sharing this newsletter with someone you love.
When you do give you actual rewards that'll make everyone jealous.