| TOGETHER WITH | |
| --- | --- |

Happy Wednesday.
The U.S. Congressional Budget Office now has an interactive tool that lets people allocate their own imaginary defense budget for the country. How would you spend over $800 billion dollars a year? I have a few ideas.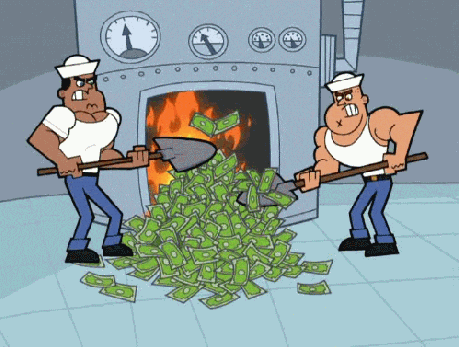 credit: giphy
In Case You Missed It.
🤦🏻‍♂️ Ukrainian authorities told the AP Tuesday that workers found 200 bodies in the basement of a destroyed Mariupol apartment building. Hmmm, really? Three independent journalists we've spoken to this morning in Mariupol say that they haven't seen any AP reporters in the area, there are NO Ukrainian authorities in Mariupol anymore (under total Russian control), and the mayor they cite in the article left Mariupol months ago. This is the same mayor that manufactured the now-debunked mass grave story in Mariupol. Propaganda travels fast in war.
⛪️ The Catholic archbishop of San Francisco says that U.S. House Speaker Nancy Pelosi (of SF) cannot receive communion because of her steadfast push for abortion access, which goes against the church. Pelosi told MSNBC Tuesday that she wonders why the many who go against the church by supporting the death penalty haven't received the same punishment.
⚖️ Florida's law barring social media platforms from censoring conservative posts is unconstitutional, according to a federal appeals judge, because corporations are people, so the government can't violate their rights. Do you hear that, Fifth Circuit?
Coronavirus Update 😷:
Pfizer says three doses of its vaccine are 80% effective for kids ages six months to five years! The U.S. FDA has scheduled meetings with medical advisors June 14 and 15 to go over Pfizer's and Moderna's data on vaccines for the littles.
Merck and Johnson & Johnson, among others, have cut sales forecasts for Covid products in the U.S. as demand decreases and the pandemic evolves. Analysts think the peak could be over.
Sweden is recommending a fifth shot for those at risk of serious illness, including pregnant people and anyone over 65.


| | | | |
| --- | --- | --- | --- |
| | Bitcoin | $29,821.12 | |
| | | | |
| --- | --- | --- | --- |
| | Ethereum | $1,976.55 | |
| | | | |
| --- | --- | --- | --- |
| | Cardano | $0.5186 | |
| | | | |
| --- | --- | --- | --- |
| | Dow | 31,928.62 | |
| | | | |
| --- | --- | --- | --- |
| | S&P | 3,941.48 | |
| | | | |
| --- | --- | --- | --- |
| | Nasdaq | 11,264.45 | |
*Stock data as of market close, cryptocurrency data as of 5:00 am ET.


The Lead: Massacre in Texas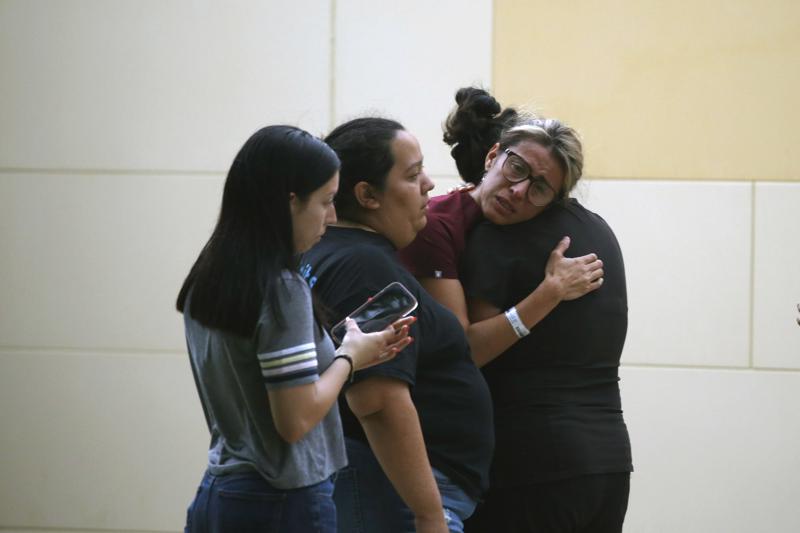 credit: getty
Nineteen students and two teachers were killed Tuesday at Robb Elementary School in Texas. There are no words for the parents, the families, the children.
There are no words for the living nightmare that is happening right now in the U.S., where guns outnumber people, where at least 198 mass shootings–now 199–have occurred since January.
There are no words.
I was writing a story for today's newsletter about new technology to detect guns when I heard the news. Due to the state of the U.S., this was less a coincidence and more a horribly unsurprising occurrence. Just note: I wasn't writing a story about regulation, which is stagnant and ineffective, but technology. Specifically, AI.
Evolv Technology is using artificial intelligence to sense weapons. According to MSN, "Evolv machines use "active sensing" — a light-emission technique that also underpins radar and lidar — to create images. Then it applies AI to examine them. Data scientists at the Waltham, Mass., company have created 'signatures' (basically, visual blueprints) and trained the AI to compare them to the scanner images."
An increasing number of locations have started using Evolv, including all Six Flags parks in the country. Sports venues, public institutions, and–yes–schools have also started using it.
In a country where mass shootings are becoming more and more common, where people can't trust that their loved ones will be safe anywhere, there is a dire need for protection like this.
But there is another side to this problem. And that's access to the guns themselves. I'm looking at you, legislators.


UN Goes To China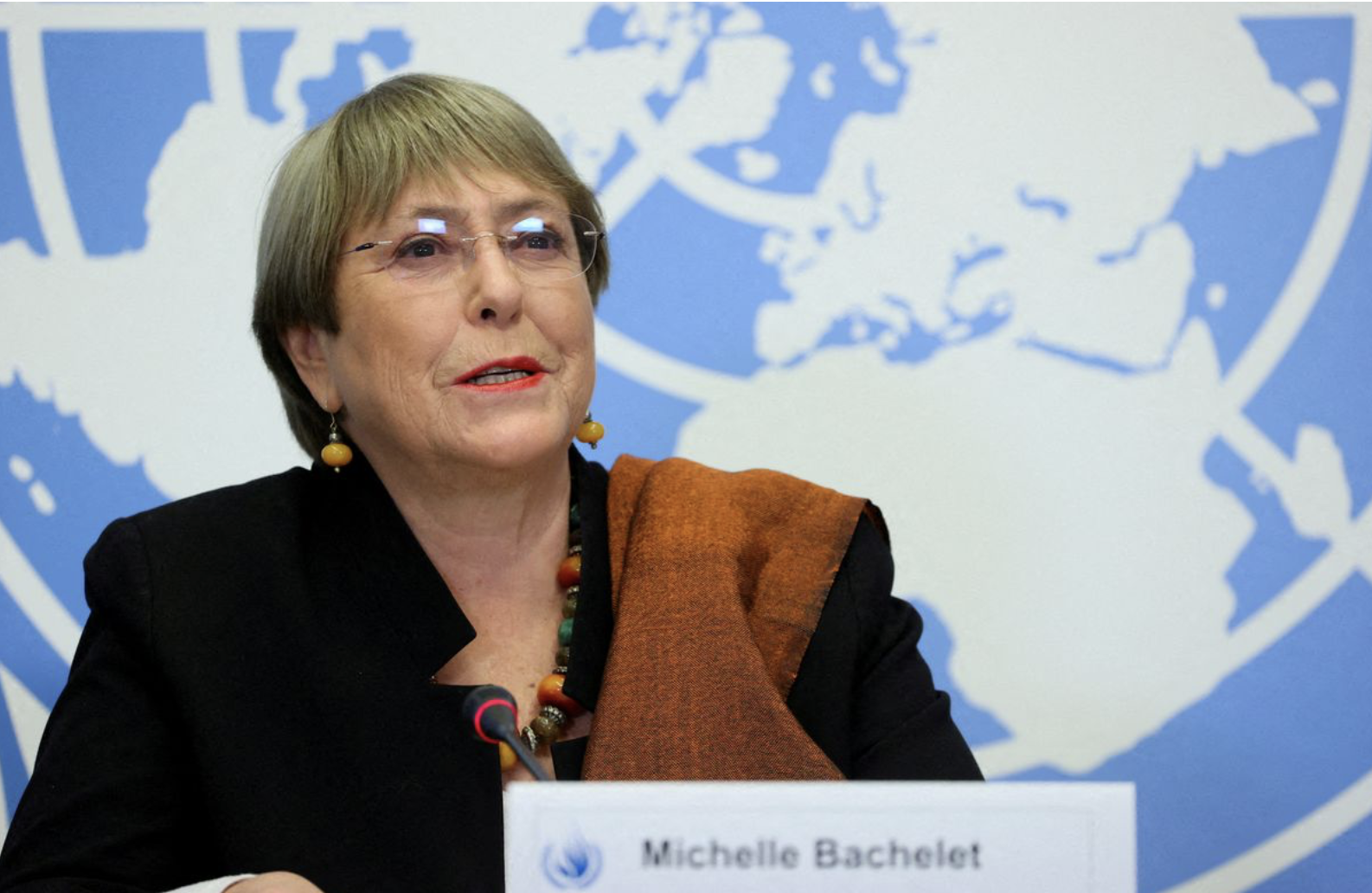 credit: reuters
Since 2005, a United Nations High Commissioner for Human Rights is in China for the first time. Michelle Bachelet began her six-day trip Monday for a first-hand look at the country's human rights situation.
This trip is the result of negotiations that started in 2018, when Bachelet said she wanted "unfettered access" to Xinjiang, where China is accused of violating the human rights of over 1 million Uyghurs and other Muslim minorities. Hacked data and photos from Xinjiang police files released Tuesday appear to confirm this suspicion.
But the U.S. and U.K. are among those that think Bachelet's trip might be covered with rose-colored glasses because of China's strict access restrictions. Covid is, as usual, only making things worse. Bachelet will be locked inside a "closed loop" for her entire visit (basically a Covid bubble for important people). This means that she won't be able to talk to anyone she isn't scheduled to talk to. And guess who built that schedule? China.
Covid also means the press can't join the trip, so we'll have to wait for Bachelet's press conference when the trip ends on May 28 for details. Will those details be rose-colored? Will they be fact-based? We shall see.


Summer Ready with MANSCAPED™
We've got the best Summer readiness package you've ever heard of. Meet Manscaped. This awesome company will change your personal grooming life. Seriously.
Manscaped just rolled out their new Performance Package 4.0 which is the best below-the-waist grooming package you'll ever need. Inside you'll find their new Lawn Mower, love the name, which is a SkinSafe trimmer to reduce nicks to your two best friends.
When you order the Performance Package you'll get a free travel bag and a pair of their super comfortable anti-chafing boxer briefs.
Get 20% and free shipping by using our coupon code INVEST when you visit Manscaped.com. Your family jewels will thank you.


Have We Learned Anything?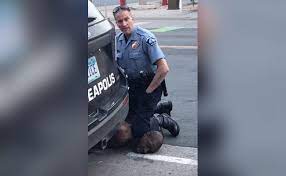 credit: ndtv.com
Two years ago today, a Minneapolis police officer knelt on George Floyd's neck for 9 minutes and 29 seconds and killed him. The other officers at the scene did not stop it.
Where is the U.S. today? Every officer involved was found guilty, but the police violence has not stopped. Calls for defunding and abolishing the police have been silenced and lessons on systemic racism–which could help inform young minds for a better future–are getting banned in schools.
A new policy from the Department of Justice offers a glimmer of… something, at least. After 18 years, the DOJ has finally updated its use of force policy to explicitly say federal officers and agents must intervene if other officers are using excessive force.
The DOJ also banned the use of chokeholds and carotid restraints last September, "unless deadly force is authorized." So that's something, too. Has the training on when that deadly force is, in fact, authorized gotten better?
Maybe.
Most things look the same two years after George Floyd was murdered, despite the so-called "racial reckoning" his death sparked. They look the same three years after Breonna Taylor, six years after Philando Castile, seven years after Freddie Gray, and eight years after Michael Brown and Tamir Rice.
Will the DOJ policy update put a dent in all this violence?
Maybe.


News By The Numbers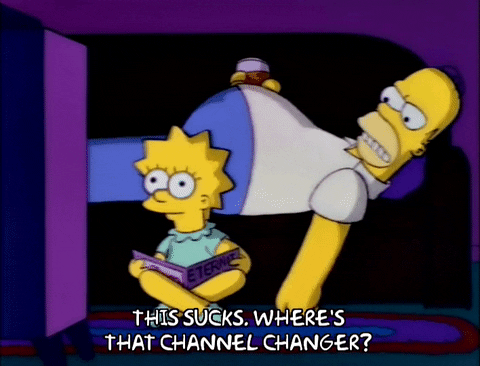 credit: giphy
About 11%. That is how many people a recent study suggests could avoid coronary heart disease if they reduce TV time to an hour a day. Ha!
2. That's how many songs 'Bright Eyes' frontman Conor Oberst performed before walking off stage at a Houston concert. The band had to do karaoke for a few more songs before canceling the rest of the show.
252 feet. That is the new world record for the farthest paper airplane flight. That's about as tall as a Giant Sequoia.
960. That is the number of U.S. politicians and celebrities that have been permanently banned from Russia for spreading "Russiaphobia." The list includes President Biden and Vice President Kamala Harris, as well as actor Morgan Freeman and filmmaker Rob Reiner, who told Deadline that he's "heartbroken and will have to live with the disappointment."
239,000. That is how many cars Hyundai is recalling in the U.S. because they might have exploding seat belts.
14 to 21. That is how many named storms the U.S. National Oceanic and Atmospheric Administration is predicting for the 2022 Atlantic hurricane season (June 1-November 30). Six to ten of those could become hurricanes, including three to six major hurricanes. Yikes.


Mexica Pizza: The Musical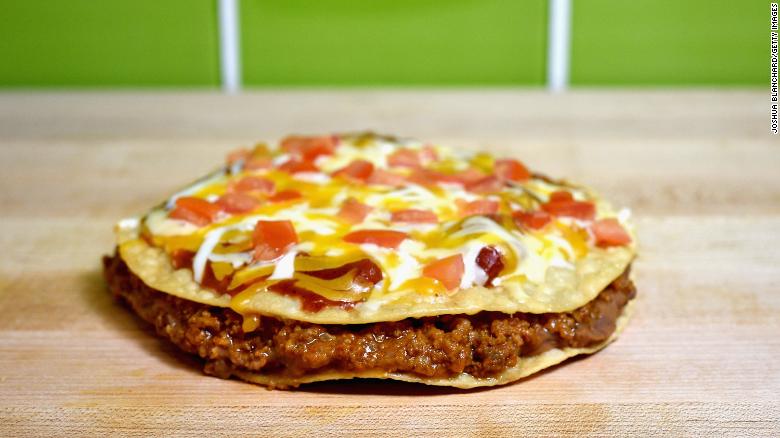 credit: taco bell
The people at Taco Bell are either marketing geniuses or… no, I'm sticking with geniuses.
Mexican Pizza
The fast-food chain known for experimenting with limited-time menu options to stimulate customer interest took its "Mexican Pizza" off the menu in November 2020, perhaps so it could quarantine at home. The two tortilla shells filled with beef or beans and pizza sauce, topped with tomatoes, cheese, and extra sauce, was as Mexican as most of the other menu items, but people loved it.
Well, the pizza is back, baby. As of last Thursday. But there's more! There's Dolly Parton.
The Musical
Here's where the real genius comes into play, in the form of Mexican Pizza: The Musical, premiering Thursday on TikTok. Dolly Parton, who apparently loves Taco Bell, and rapper Doja Cat, who started this whole thing, star in the musical, which carries the tagline: "Based on the true story of the Internet losing its mind."
That is scheduled to happen again tomorrow.


What's Trending?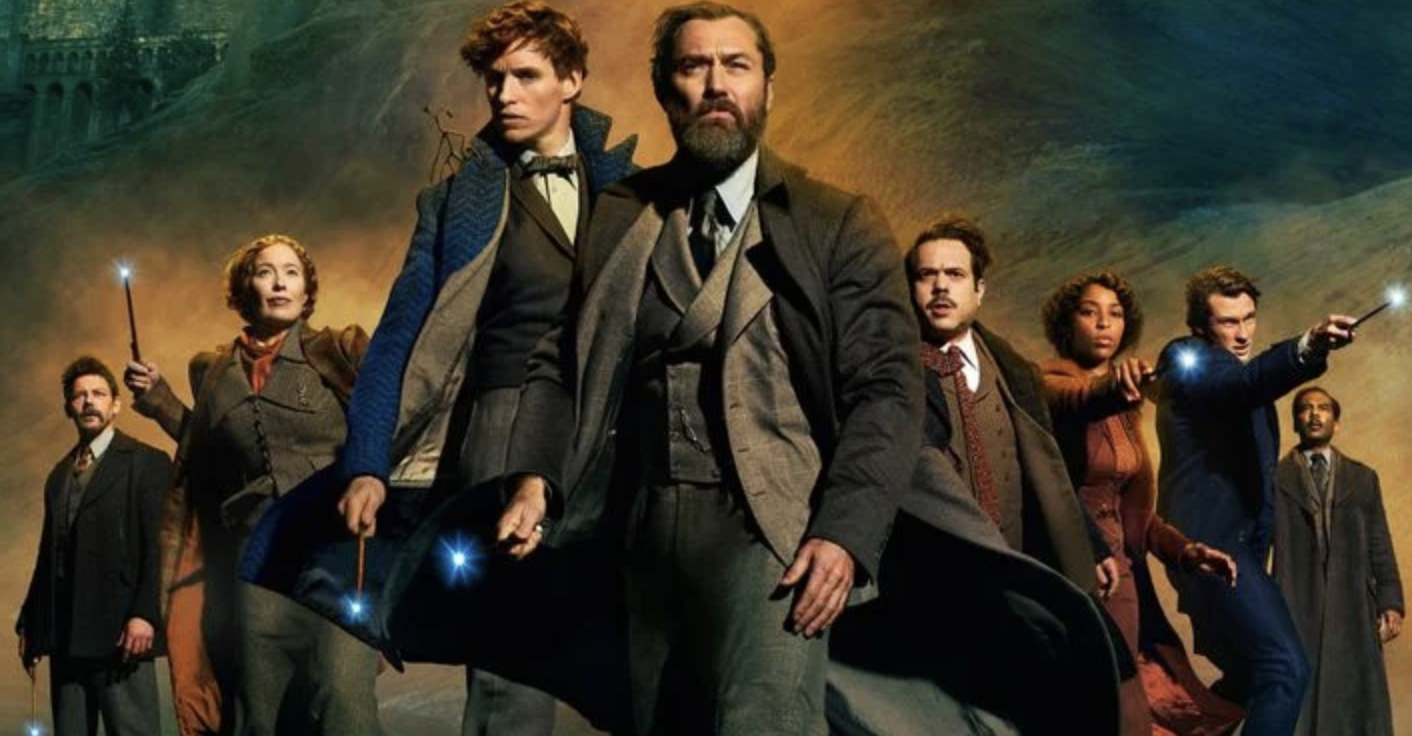 credit: hbo
Fantastic Beasts: The Secrets of Dumbledore is trending because the Warner Bros. film lands on HBO Max on May 30.
Snap is trending. The social media company's stock had its worst day ever Tuesday, closing down 43% after it warned investors it would not meet its revenue and adjusted earnings targets for the quarter. Other social media stocks followed.
ISIS is trending because the FBI is investigating a man with ties to the organization for a plot to kill former President George W. Bush.


Share The Love
Become a friend of Morning Invest by sharing this newsletter with someone you love.
When you do, we don't just give you a pat on the back and say, "Well done old sport." We give you actual rewards that'll make everyone jealous.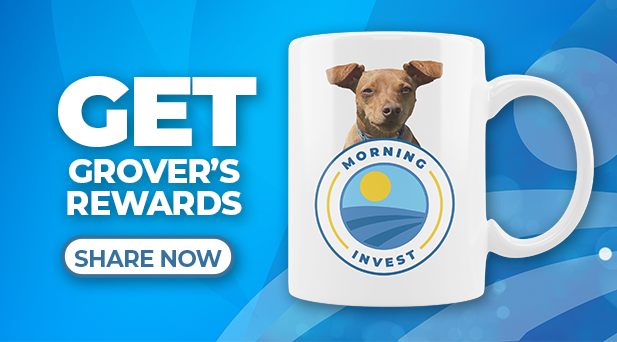 Or copy & paste your referral link to others: