| TOGETHER WITH | |
| --- | --- |
Happy Friday.
Goma, the Japanese Instagram star, that looks just like Mickey Mouse with her round fluffy ears, wishes you an awesome TGIF.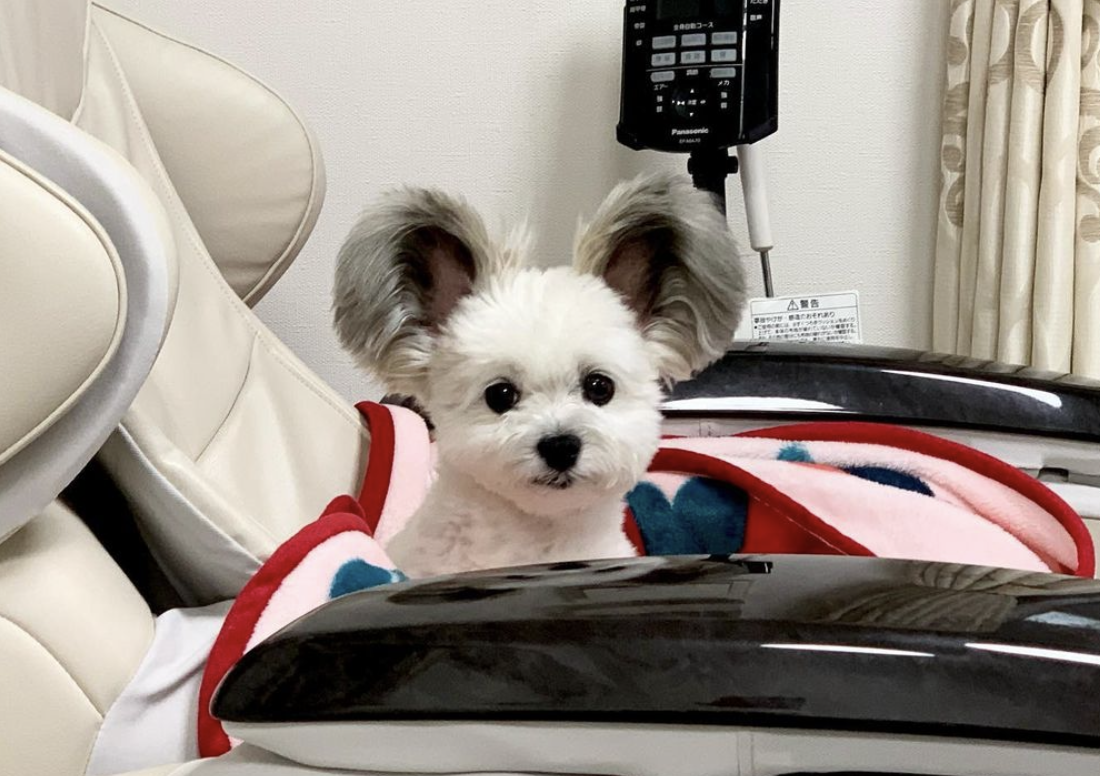 In Today's Newsletter:
President Biden wants to tax the rich.

Is it time to make a real sex emoji?

The US aims to reduce carbon emissions by 50%
In Case You Missed It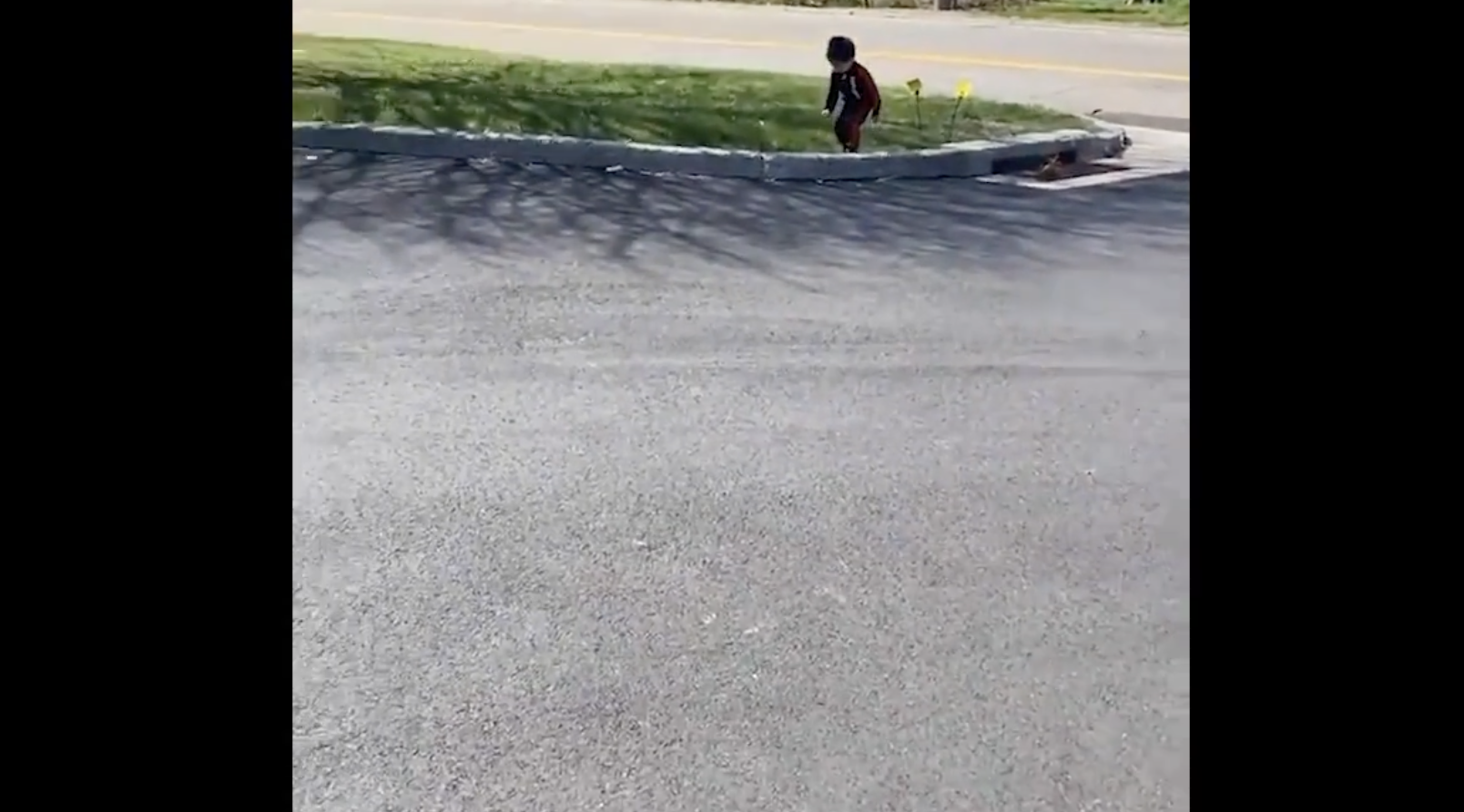 credit: wtnh
↗️ A Connecticut preschool lost a toddler and he was found playing by a highway off-ramp. They didn't even know he was missing.
🦾 Army research scientists are studying ways to give robots human muscle tissue to better control movement.
🍸 The British security service MI5 joined Instagram to let the world know that it is a serious agency and not a "martini-drinking stereotype."
☀️ The number of Americans who have solar panels is expected to triple by 2030.
🍎 A survey of American teens found that they love Apple, Nike, Chick-fil-A, Starbucks and Chipotle. They are not so keen on Instagram anymore, instead favoring TikTok and Snapchat.
​​​​🗣 Coronavirus Update: Total confirmed cases as of 5:15 p.m. ET on Thursday: 31,906,202 — Total deaths: 570,006 — Total tests: 421,219,495
CONFORMING LOAN

Program

Rate

Change

APR

Change

30 year

2.70%

0.10%

2.75%

0.10%

15 year
2.05

%

0.07%

2.14

%

0.08%
The Lead: Biden's New Climate Target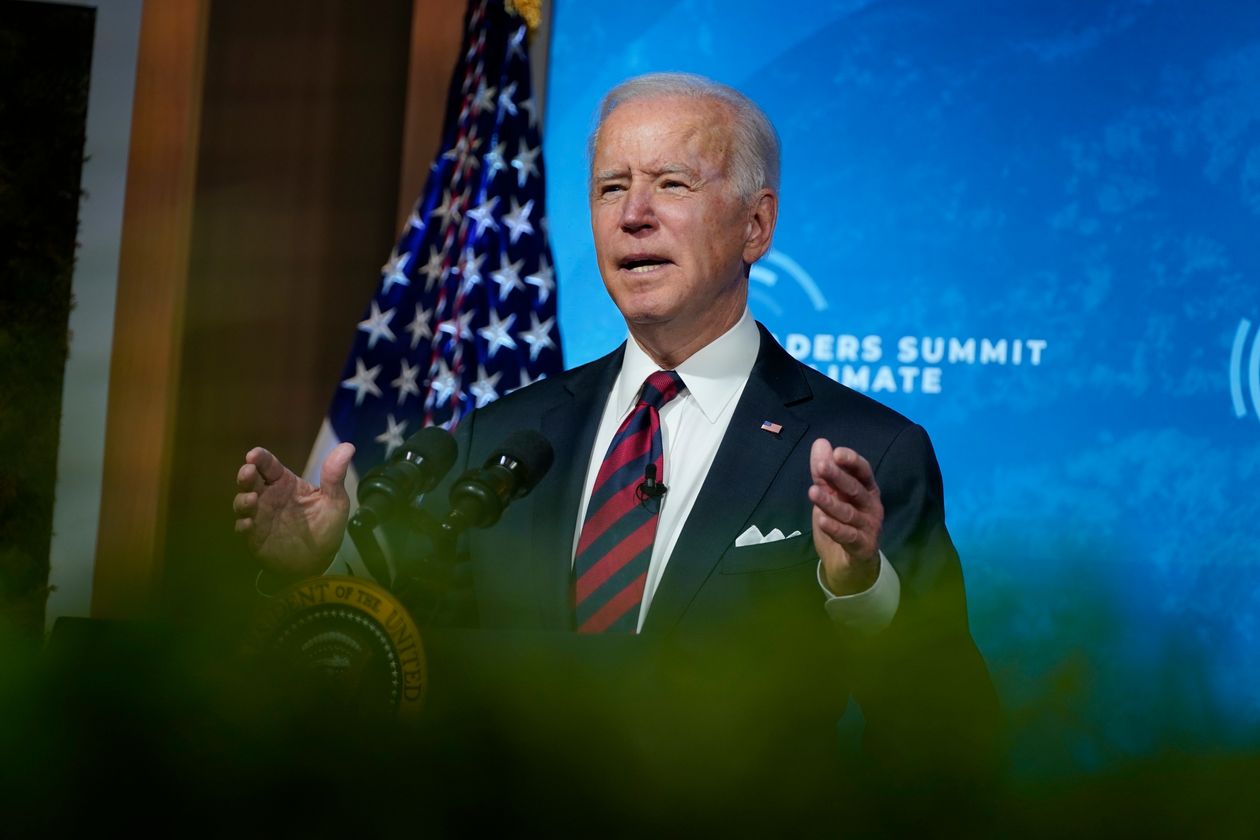 credit: ap
President Biden's Earth Day Climate Summit wraps up today with 40 global leaders meeting virtually to discuss ways to combat the climate emergency.
President Biden unveiled a new target "that calls for cutting U.S. emissions 50% to 52% from 2005 levels by 2030."
Emissions were down in 2020, mostly due to the pandemic. They are on track to go up again this year as the economy recovers so there is nothing to pat ourselves on the back about.
Both Russia and China participated in this summit, even though the U.S. is not besties with either nation. China says that they are on board with cutting emissions but they won't start until 2026. The Chinese President said that they will reach peak carbon emissions before 2030 and then set their sights on reduction to net-zero emissions by 2060.
So let us keep destroying the environment for a *little bit* longer and then we'll catch up with you, mmmmkay?
Canada, England, and the EU all agreed to increasing carbon reduction targets.
Opponents of the President's plans say that it is too slow and hypocritical because the administration still supports subsidies to the fossil fuel industry. They dumped piles of cow poop near the White House in protest with signs that said: "Stop the bull——."
Sponsor: HelloFresh
Want to save 40% on your grocery bill? Want delicious ingredients shipped right to your door? Want to prepare amazing meals in under 30 minutes? Want to get 12 free meals for trying it out? Then you're in luck. You'll get free food with that link.
Introducing HelloFresh. Get fresh, pre-measured ingredients and mouthwatering seasonal recipes delivered right to your door, America's #1 meal kit. HelloFresh lets you skip those trips to the grocery store, and makes home cooking easy, fun, AND affordable.
The recipes are easy to follow and quick to make, with simple steps and pictures to guide you along the way. You'll save 40% off your grocery bill by using HelloFresh. The packing is all made from recyclable materials. They have multiple meal options for small and large families ranging from vegan to meat and everything in between.
Even if you don't like it you just got 12 meals of free food delivered to your door because of Morning Invest. You'll have to use this link to get it. Use the code Invest12 to get those free 12 meals.
The FTC Loses Power
credit: giphy
The Supreme Court stripped the Federal Trade Commission of power with a ruling on Thursday and the FTC is really quite mad about it.
The court ruled unanimously that the FTC does not have the right to reclaim money from companies or people it goes after. In the opinion of the Justices, the FTC should use the legal system to first identify and then halt fraudulent conduct.
The FTC ruled that the court system is too slow for its taste and that it needed to retain its power to act independently. Fair point but this is the court system we've got and other investigative bodies have to use it too. The FBI has to prove its case in court if it wants to recover lost funds. Why should the FTC be any different?
"If the commission believes that authority too cumbersome or otherwise inadequate, it is, of course, free to ask Congress to grant it further remedial authority," Justice Breyer wrote.
The FTC will probably do that but it is not likely they win bipartisan support to give them back their authority.
Today's Live Show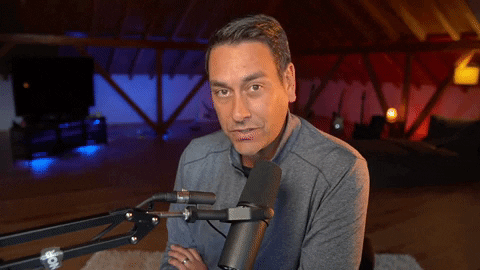 MORNING INVEST LIVE
Join us on today's live morning show. We'll be looking at:
Bitcoin takes a nosedive, Biden aims to tax the rich, and we get ready for alt-coin season. Are you ready?
Click here to RSVP and I'll see you at 9 AM Eastern.
News By The Numbers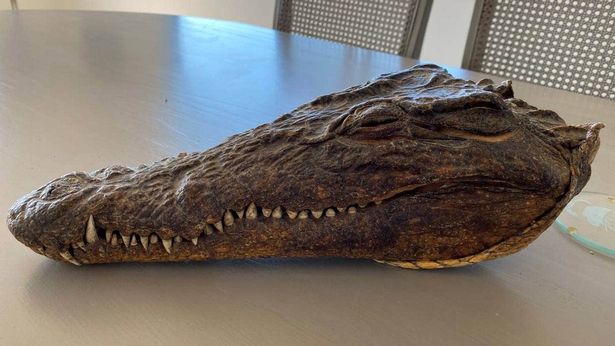 credit: susanna clark
£5,100. That is the auction price of a crocodile head that was shot by the late Prince Philip 60 years ago. He gifted it to a friend in 1957 and she has been using it as a table centerpiece for dinner parties and now you can too if you bid on it!
4 years. That is how long a sailor was stranded on his ship off the coast of Egypt because the cargo ship he was on had expired equipment and classification certificates. The sailor has been stuck in a bureaucratic hell since 2017 but he was finally allowed to disembark on Thursday.
17.1%. That is how much sales of Nespresso products rose in North America in the first quarter of 2021. Consumers are learning to drink coffee at home in increasing numbers since the pandemic. Not necessarily good coffee. But coffee.
2 million. That is how many gas bubbles can form in beer when you pour it into a glass, according to a recent chemistry study. Someone actually spent their time calculating this.
$260 billion. That is how much the value of Bitcoin plummeted on Wednesday. The cryptocurrency followed the general nosedive of the stock market.
Taxing The Rich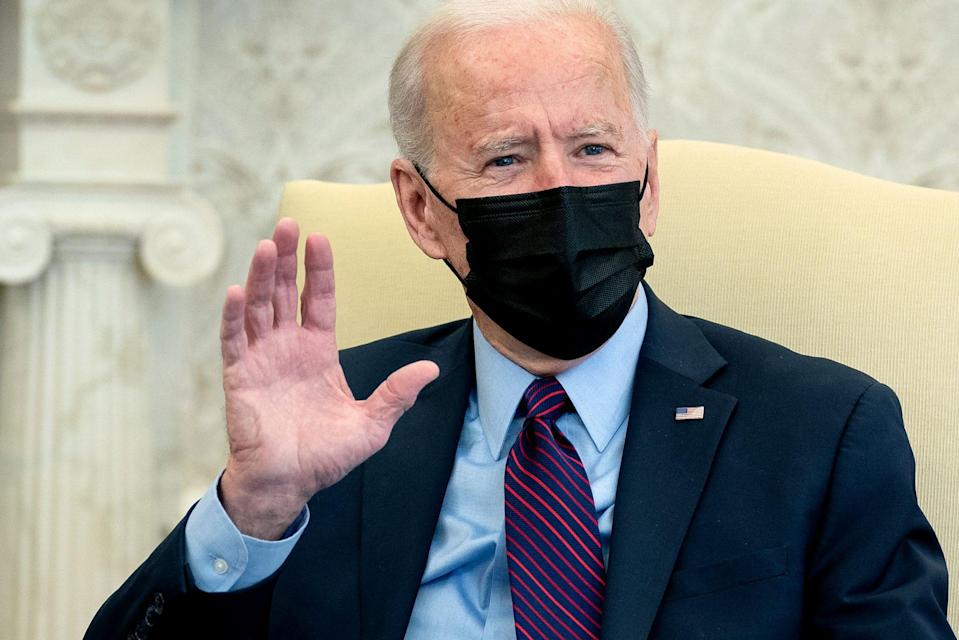 credit: getty
Rumor has it that the Biden administration is set to unveil steep hikes to capital gains taxes. That rumor sent the stock market into a nosedive on Thursday.
According to Bloomberg, the President wants to raise capital gains taxes to anywhere between 39.6% and 43.4% for any individual earning more than $1 million. That is nearly double what capital gains taxes currently are!
Capital gains are taxes paid on the sale or trade of an asset. They hit investors hard when they sell, say, a stock or a piece of real estate. The President reportedly wants these taxes on affluent investors to help fund his American Families Plan. The plan is expected to focus on childcare, parental paid leave, universal preschool and free community college. The President will address Congress next week to lay out the details.
If this capital gains hike news is true, it would only affect about 0.32% of taxpayers but it would discourage these taxpayers from investing due to the high tax bill. Pro-business representatives in Congress are very unlikely to support this so if the President wants it, he'll have a big fight on his hands.
Mosquitos Put on Notice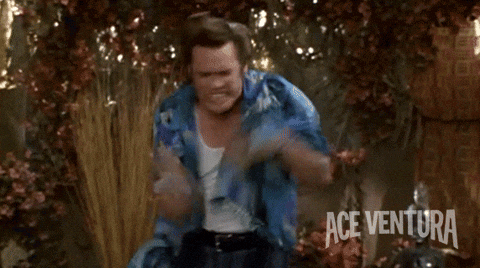 credit: giphy
A British company wants to release genetically modified mosquitoes into Florida to combat mosquito-borne diseases such as Zika and dengue fever.
The insects that are made by the company called Oxitec are called "living insecticides." They don't seek and kill out other insects. Instead, they mate with them, a make babies that carry a "self-limiting" gene that makes them die before adulthood. The result is an overall reduction in the insect population.
Experts worry how this will affect the overall ecosystem but the company says that this gene cannot be passed on to all subsequent generations. It is only purposely deployed in areas where pest control is deemed necessary. It can be done with insects such as the medfly, the moth, and crop-destroying worms. It reduces the need for chemicals in the environment because the overall number of insects is greatly reduced.
The company raised $6.8 million in venture capital funding this week.
You Up? What Are You Wearing?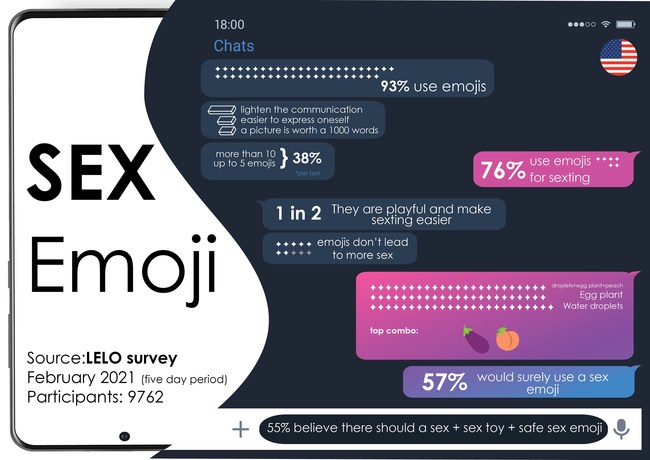 credit: Lelo
One company thinks that its high time we had an actual sex emoji to use instead of eggplants and peaches to "user in a new era of communication, further break the stigma surrounding the talk of sex online and help more people be more satisfied with their sex life."
Would an actual sex emoji help with your sex life? This is a rhetorical question. Feel free not to respond.
Lelo, a maker of sex toys, has launched a Change.org petition requesting that Unicode introduce the first official sex emoji to our emoticon keyboards. Enough with the innuendo, they say! "It is essential to have a pictograph for sex and stop hiding behind the more acceptable portrayals – i.e. various fruits and vegetables."
There is no mention of keeping this proposed emoji confined to age-appropriate users but there should be because if we saw this in our children's classroom chats, we'd be 😡😡🤬.
Share The Love
Become a friend of Morning Invest by sharing this newsletter with someone you love.
When you do we give you actual rewards that'll make everyone jealous like our new Grover mug. Get your unique sharing link below that way we can make sure you get credit for each and every friend that signs up.