| TOGETHER WITH | |
| --- | --- |
Happy Friday.
Today is National Bugs Bunny Day. Did you know that Bugs has his own star on the Hollywood Walk of Fame?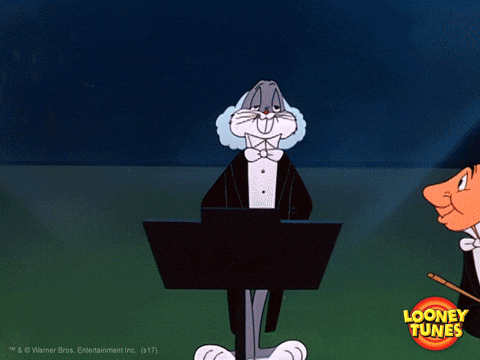 In Case You Missed It.
🇮🇱 Dozens were killed in a stampede at a religious event in Israel.
🍅 Kraft says that the ketchup shortage is nearly over. So I guess you could say that the company did catch-up the ketchup. Like that!?
🍜 Viral social media posts claim that wives in China are covertly feeding their husbands impotence drugs to stop them from cheating.
🤦🏻‍♂️ A new study shows that people who take illegal drugs are more likely to engage in "non-traditional sex." Who funds these studies??
🔪 Showtime released a teaser for the "Dexter" revival. Count me in!
Coronavirus Update: 🗣 Total confirmed cases as of 7:15 p.m. ET on Thursday: 32,280,014 — Total deaths: 575,024 — Total tests: 430,722,341
Today's Live Show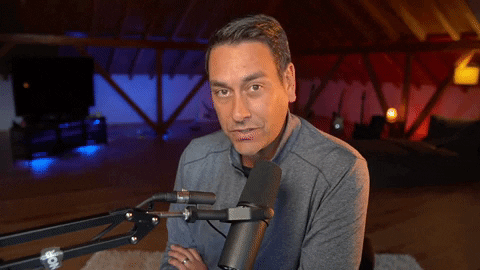 THE ECONOMIC STIMULUS BOOM IS REAL
Join us on today's live morning show. We're looking at the latest economic data that shows we're in a boom. Gold prices are still low and could be about to explode. Amazon tripled its profits can they finally let their poorly treated employees unionize? Click here to RSVP for our live show and I'll see you at 9 AM Eastern.
The Lead: A Stimulus Boom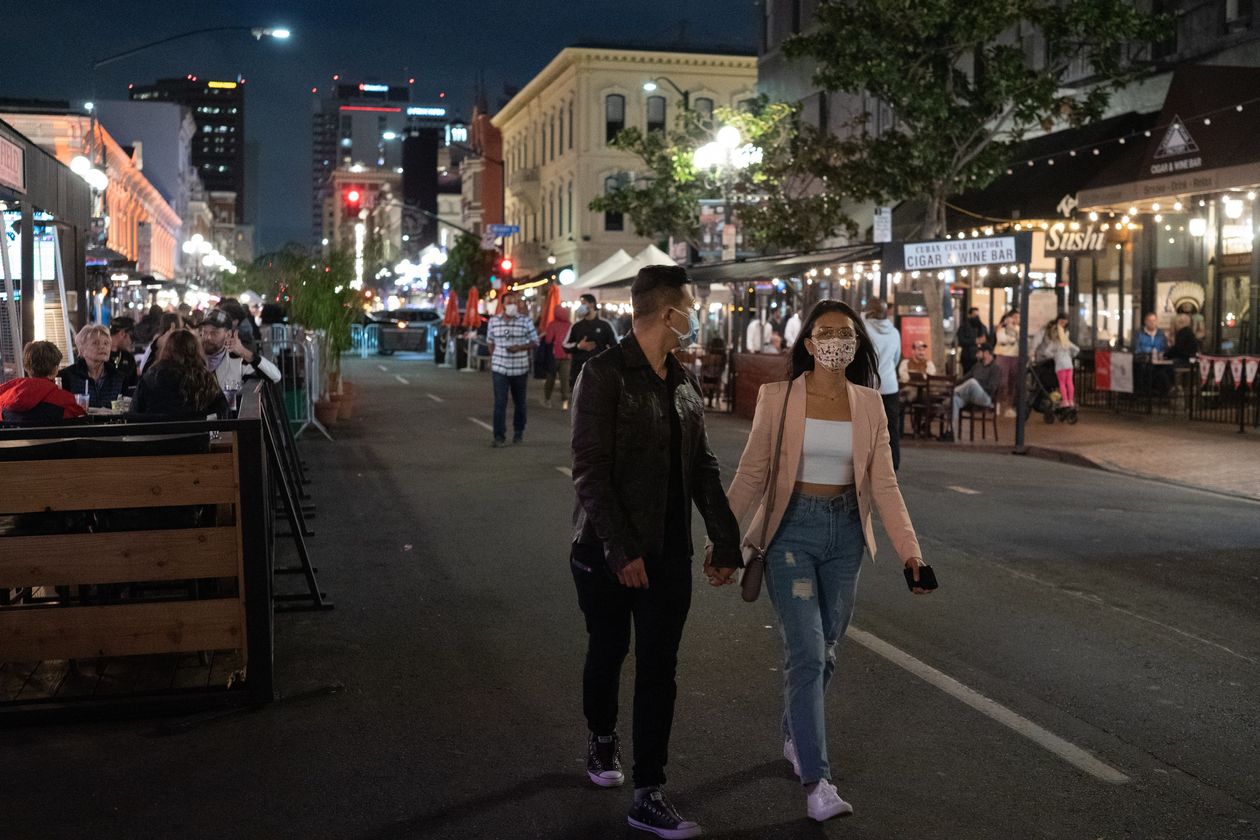 credit: bloombert
The economy had a good week. The gross domestic product grew 6.4% in the first quarter, according to the Commerce Department.
"That left the world's largest economy within 1% of its peak, reached in late 2019, just before the coronavirus pandemic reached the U.S.," according to the Wall Street Journal.
Economists say that is largely due to stimulus checks. Americans took their money and hit the road to buy cars, bicycles, furniture and other consumer goods. Meanwhile, the government foot the bill for vaccines and aid to business and this seems to have worked in boosting GDP – and government debt of course.
While we're all feeling high on the hog, Tesla, Apple, Microsoft, Facebook and now Amazon all reported record-breaking Q1 earnings. Amazon's profits were triple what they were for Q1 2020 and they reported annual profits in 2020 of $26 billion. That is more than the company made in the previous three years combined.
Amazon says that it will increase pay for over 500,000 workers by between 50 cents and $3 per hour, starting in May. It would seem that they can afford it.
CONFORMING LOAN

Program

Rate

Change

APR

Change

30 year

2.87%

0.14%

2.93%

0.15%

15 year
2.13

%

0.06%

2.22

%

0.06%
The Great Vaccine Hack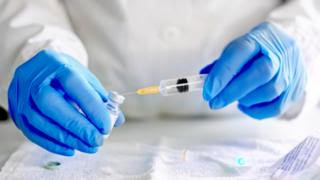 credit: getty
Research from IBM shows that sophisticated hackers have been targeting the Covid vaccine supply chain.
The attack started last year and has targeted 44 companies in 14 countries across the globe. They started by targeting the GAVI alliance, a global vaccine distribution coalition that helps underdeveloped countries distribute all vaccines, not just the Covid vaccine.
IBM was not clear on whether the hacks succeeded or what exactly the motivation was. The lead researcher, Nick Rodman, did say that the attacks seemed to be "well-calibrated, complex and precise" and had the marketing of a nation-state activity – meaning they may have come from some country rather than a rogue band of hackers.
Transportation and logistics companies were heavily targeted by these hackers in attempts to disrupt vaccine distribution. The hackers seek the ability to disrupt the supply chain, disrupt the refrigeration of the vaccine and steal data about the distribution.
Sponsor: Get 2 Free Stocks with Webull
Last night we published a video on which company Bill Gates just invested in. Many of you jumped on the stock using your Webull account. If you haven't signed up for Webull now is your chance to get 2 free stocks promotion valued up to $1,850. Yes, you read that right. Right now you can get two free stocks valued up to $1850 just for opening an account with Webull.
You'll get the free stocks just for opening a free trading account with Webull and depositing $100 into the account to activate it. Remember you're not spending $100, you're simply depositing that money into your account. Don't forget to make that deposit in order to receive the free money. And right now Webull is giving away some premium stocks like Google and Apple.
Simply click here and start an account. Even if you never do anything else with the account you still get that free money.
With Webull you can invest in thousands of companies using their trading tools and analytics to create your own financial portfolio. And the best part is $0 commissions and no deposit minimums. I remember when I used to pay $6 per trade with some other companies. Not any more thanks to Webull.
Sign up today and get your free stocks. Thanks, Webull.
Slow Your Pork Roll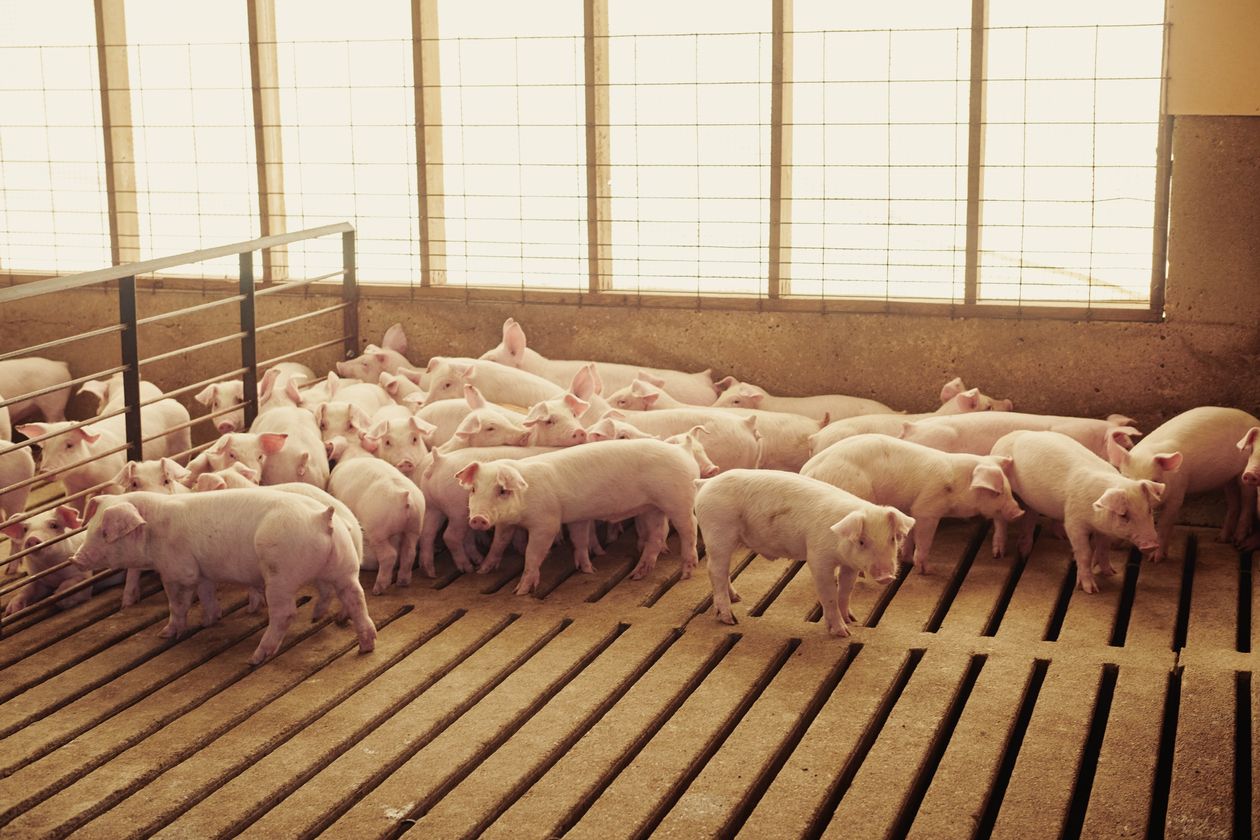 credit: bloomberg
The U.S. Agriculture Department has set a speed limit on how fast pork plants can slaughter and break down hogs. The new limit is 1,106 hogs per hour.
This decision was not made to protect the pigs. It was made to protect the workers. The Agriculture Department and the USDA say that speeding up this process could harm workers who clearly should not be rushed while using sharp knives!
This speed limit had been requested by workers groups and the U.S. District Court in Minnesota gave the USDA 90 days to determine plans for plants that are running at faster speeds. It's amazing to think that this is actually being litigated, a plant's ability to kill pigs faster when workers' groups request that they slow down. If that's not a metaphor for the overworked mentality, I don't know what is!
This will inevitably affect the supply of pork products in grocery stores. So maybe eat more vegetables in the meantime?
Soil Your Underwear Challenge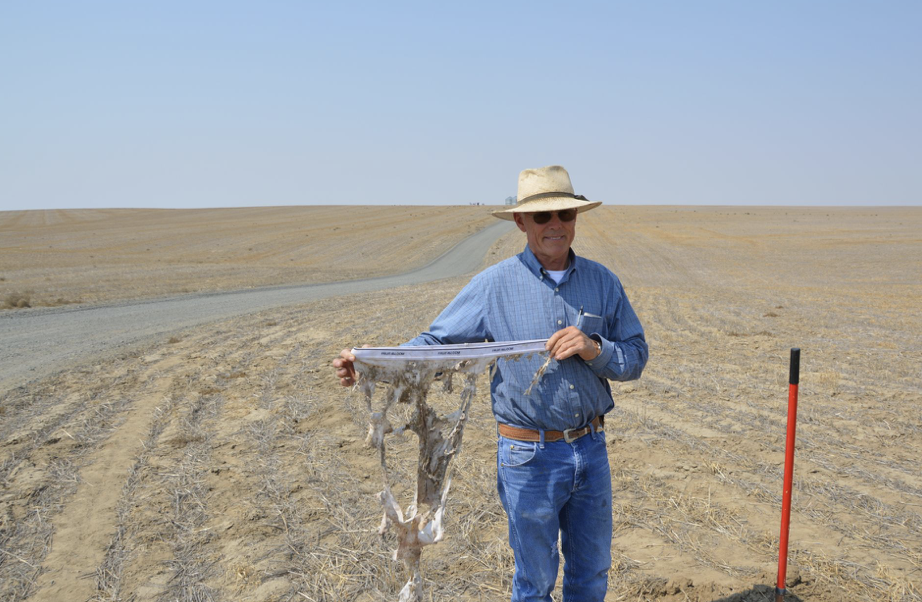 credit: arcgis.com
Some people are soiling their underwear on purpose. With real soil, like in your backyard.
The Soil Your Undies Challenge asks people to take their underwear and bury them in the backyard for eight weeks. After that, you dig them up to get a sense of the health of your backyard soil. If the undies are decomposed, it means that the microbes in your soil are healthy and they thank you for the snack. If your underwear is intact, your soil is depleted and it's time to intervene.
This challenge started in 2018 by an environmental scientist named Oliver Knox. It has spread to Australia but Australians had to change the methods because they suspected kangaroos were finding the underwear and hopping away with them. Instead of leaving the wasteland exposed, Australians are having to bury theirs way down under. Get it!?
News By The Numbers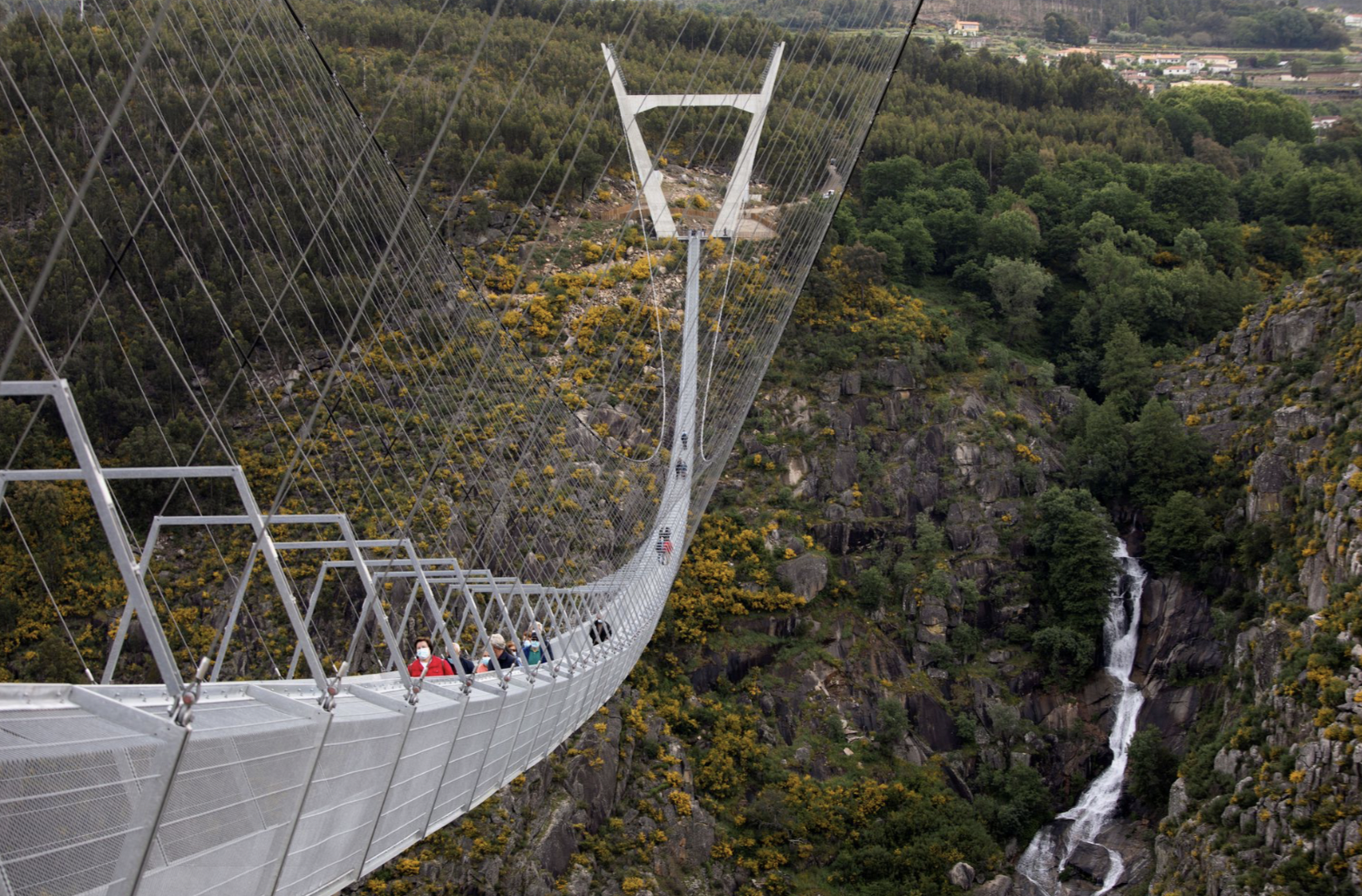 credit: reuters
175 meters. That is the height of the world's longest pedestrian suspension bridge that opened on Thursday in northern Portugal. The bridge cost 2.3 million euros to build and Portugal is hoping it will draw tourists back to the country to help the Portuguese economy, which was hit hard by the pandemic.
8.6%. That is how much the stock market is up since President Biden took office in January. This is the hottest market in a President's first 100 days since JFK's first 100 days in 1961.
$42,000. That is the salary being offered by one company to test out vaping products.
Walking on Sunshine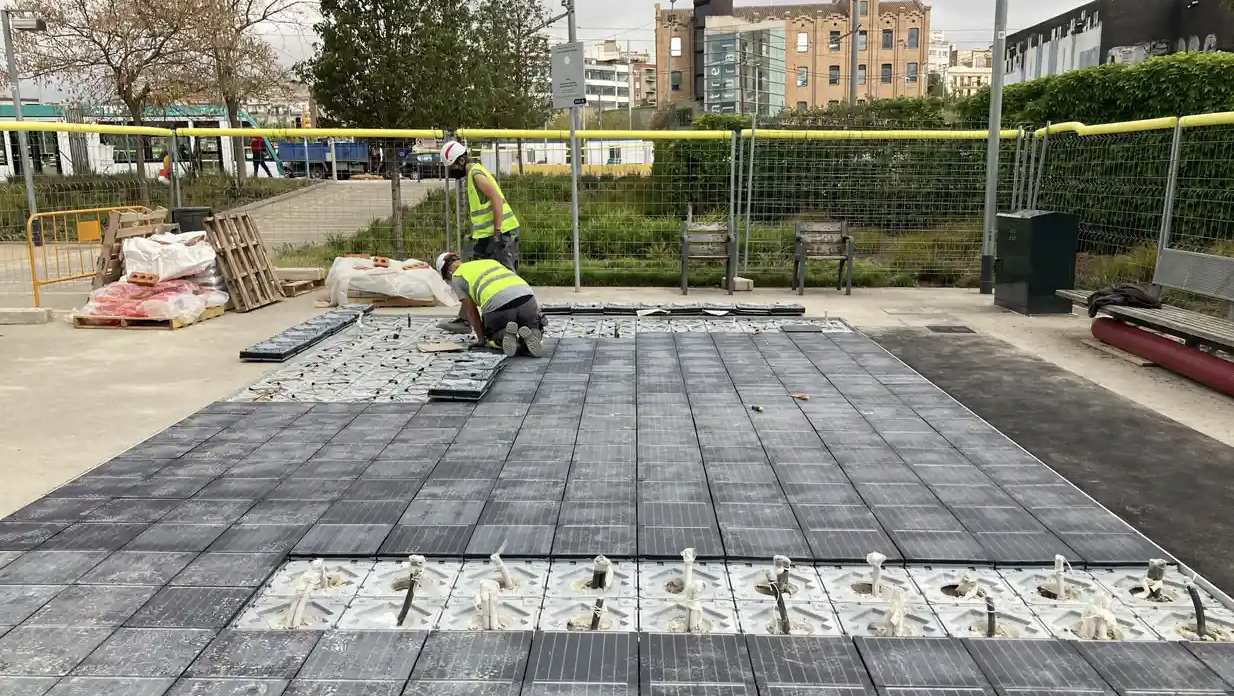 credit: The Guardian
The city of Barcelona has installed the country's first solar pavement in a city park. These are non-slip panels that can be walked or biked on.
The 50 square meters of paneling will provide enough electricity to supply about three households worth of power for a year. That's not going to go far in a city with 1.62 million people but you've gotta start somewhere.
The city says that they will assess the wear and tear on the panels to see if they'll keep this project going in other city parks and public spaces. Barcelona has a goal of becoming carbon neutral by 2050.
Spain is ranked 11th in the world for solar power and eighth in the world for renewables overall and the country plans to use some of its Covid relief money from the European Union to fund other green projects.
Share The Love
Become a friend of Morning Invest by sharing this newsletter with someone you love.
When you do, we don't just give you a pat on the back and say, "Well done old sport." We give you actual rewards that'll make everyone jealous.