| TOGETHER WITH | |
| --- | --- |
Happy Monday. We don't want to scare you, but there is a major shortage of garden gnomes due to the Suez Canal blockage. You've been warned.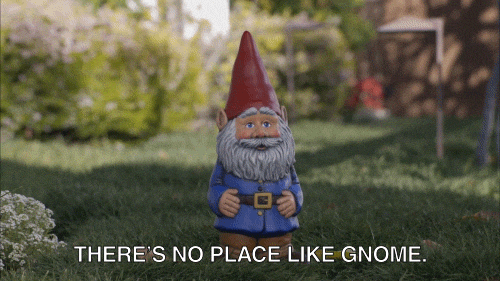 credit: giphy
In Case You Missed
👵🏾 The oldest living person in America died this weekend. Hester Ford was at least 115 years old but possibly 116. Her family could not be sure.
👸🏼 UK betting companies have "Diana" as the favored name for Prince Harry and Meghan Markle's soon-to-be-born daughter.
😰 A new study shows that stress does in fact lead to more gray hair.
🔥 Two people died in a car crash involving a Tesla this weekend. Authorities say no one was driving the car from behind the wheel. The deceased were in the passenger and back seats. The crash caused a massive fire that took 4-hours and 32,000 gallons of water to extinguish.
🪣 People are both awed and horrified over this DIY tutorial video showing homeless people how to make toilets out of buckets.
💰 Republicans who voted to impeach former President Trump have had fundraising boosts compared to Republicans who voted against it.
Coronavirus Update: 😷 Total confirmed cases as of 6:40 p.m. ET on Saturday: 31,620,915 — Total deaths: 566,873— Total tests: 414,763,751
Today's Live Show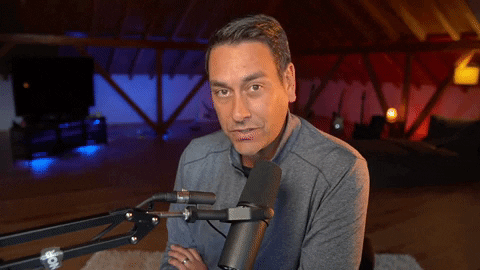 MORNING INVEST LIVE AT 9AM EASTERN
Join us on today's live morning show. On today's show:
Bitcoin's wild weekend and where you should be putting your money today. Legalizing cannabis could transform America. And some of the hottest investments of the week. Click here to RSVP and set a reminder and I'll see you at 9 AM Eastern.
CONFORMING LOAN

Program

Rate

Change

APR

Change

30 year
2.82

%

0.02%

2.88%

0.02%

15 year
2.17

%

0.04%

2.26

%

0.04%
The Lead: Bitcoin's Weekend in Vegas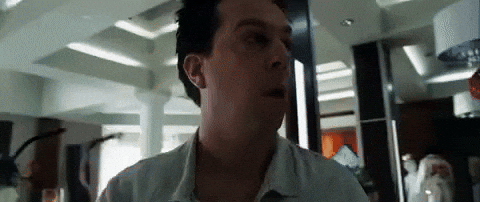 credit: giphy
Cryptocurrency had a Bloody Sunday after a $10 billion drop in value for both Bitcoin and alt coins.
The crash was partly attributed to a Tweet saying that the U.S. Treasury was planning to charge several financial institutions for money laundering using cryptocurrency. But that news didn't pass the smell test and a number of legal experts weighed in calling it fake news. They said the Treasury doesn't handle crimes like that. The Department of Justice does.
Whether the news was fake or not, it moved the market.
Real news
There was also a power outage in Xinjiang where data website CoinMarketCap operates. This site powers a lot of bitcoin mining and this scared investors. This was real news.
"The power outage does expose a fundamental weakness; that although the Bitcoin network is decentralized the mining of it is not," said Luke Sully, CEO at digital asset treasury specialist Ledgermatic.
Investors have been speculating if cryptocurrency is a bubble and clearly many of them are jumpy but many investors bought on this dip and the currency climbed its way back on Sunday into today.
As of this morning's writing, BTC is back over $60,000 lifting the entire cryptocurrency market in early-hours trading. Ethereum is up too. If you bought the dips you made some great money.
Sponsor: Public.com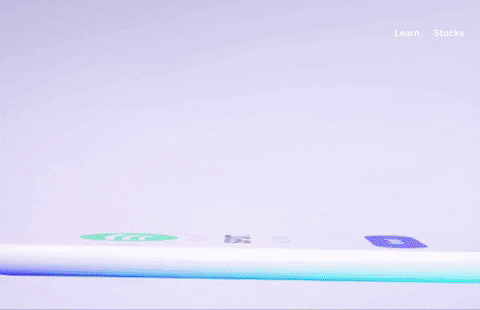 Come on over and follow me on Public! One of my favorite new trading apps that acts as a social network. I'm @ClaytonMorris over there. Say hi when you do. When I make a trade you'll receive an alert. It's one of my new favorite apps. And tomorrow Apple is holding a big event so you can get a FREE Apple stock today when you sign up.
Public is very different from other trading apps because it's built like a social network to help you learn about trading. Sure you can buy and sell in the app but the education component is wonderful. It's a great way for new investors to learn from people who've been doing it for a while. And there's nothing to be embarrassed about as the community is SUPER nice and helpful. So even if you're a newbie you'll be welcomed with open arms by the community.
But maybe this is the BEST part. When you sign up for your FREE account with our link you'll get a slice of a premium stock like Apple. And you can start investing with as little as $1. So get started today and tell me what you think of Public. Sign up right here and get your FREE Apple stock. Click here: Public.com
Read All About It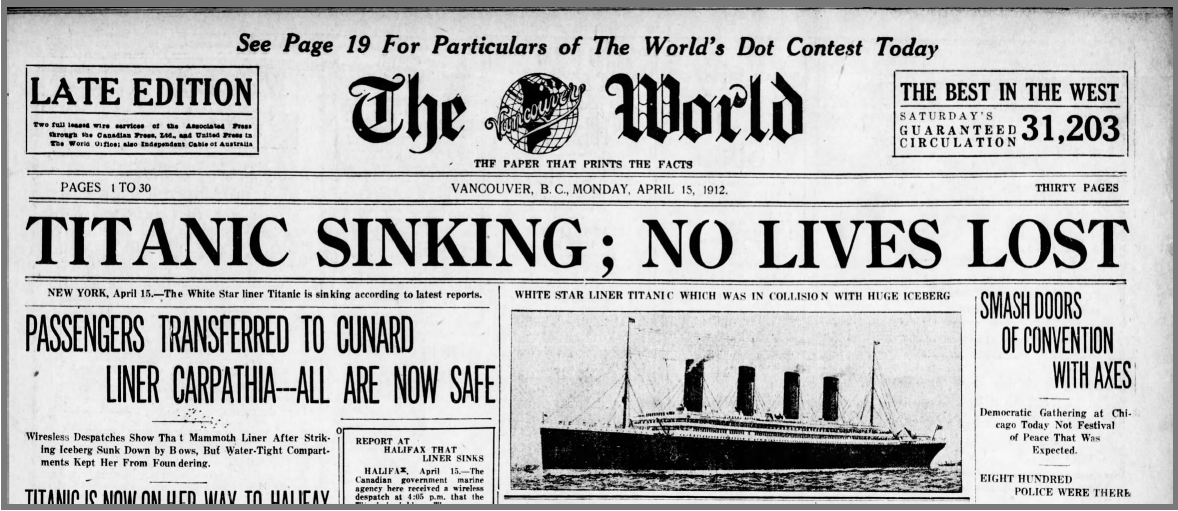 credit: ny public library
A Pew Research survey shows that Americans' confidence in journalists is about the same as their confidence in business leaders, but higher than politicians.
Confidence in journalism has been on the decline since the term "fake news" became the beloved slogan for former President Trump. But do journalists earn this reputation? Well…?
Only 43% of Americans report that journalists have high ethical standards, which is now below the 44% percent that have confidence in lawyers but it is well above the 27% that have confidence in elected officials. Who are those 27%?
Ranking high in American confidence: medical doctors with 92%, police officers with 73% and religious leaders with 67%.
Notably, that 43% score for journalists is an average of Republicans and Democrats who are a whopping 47 points apart in their reporting of confidence in the media. While 70% of Democrats trust journalists, only 23% of Republicans do. No other profession had this large of a partisan split.
Where Does He Get All Those Wonderful Toys?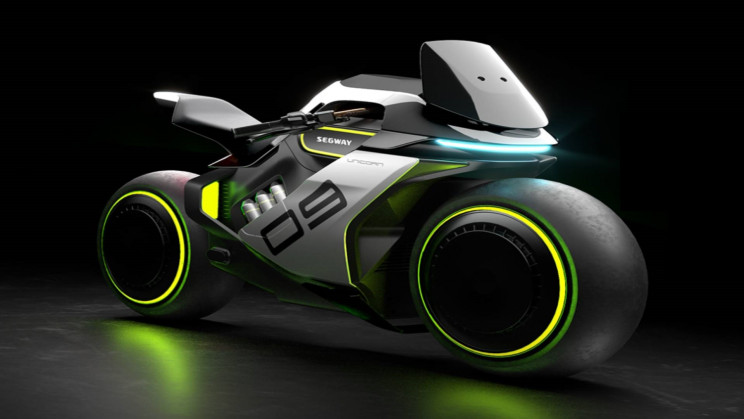 credit: h2
Expect a lot of car news this week as the Shanghai Motor Show kicks off today. We are eying up this Tron-inspired motorcycle from Segway!
The Apex H2 is a hybrid hydrogen-electric vehicle that is a far cry from the mall cop outfit Segway is known for. It can go from 0 to 60 mph in under four seconds and has a maximum speed of 94 mph. It is expected to be available in 2023 for $10,699.
Electric cars are going to be all the rage this year with automakers set to unveil electric SUVs and crossover vehicles. Many governments will forbid the sale of gas-powered cars in the coming years. Carmakers seem to be ready with all-electric fleets that can go farther on a single charge as this technology improves.
News By The Numbers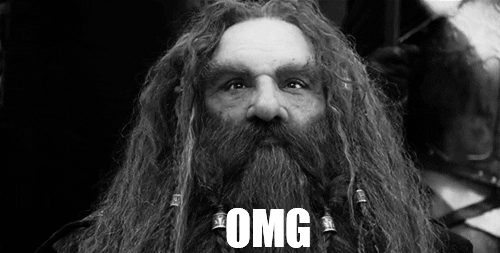 credit: giphy
$465 million. That is the production budget for the "Lord of the Rings" TV series being made by Amazon. That is four times the budget of any season of 'Game of Thrones.'
63%. That is the percentage of Americans who would support age limits or term limits for Supreme Court Justices, rather than the lifetime appointments they currently enjoy. This according to a poll by Ipsos for Reuters.
60%. That is how much the human impact on the South American ecosystem has expanded since 1985. Forest and grassland areas were converted for agricultural use or disturbed by logging. More than 2.75 million square miles of land were impacted by this, accounting for 40% of South America's landmass.
A Hidden Titanic Story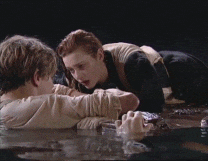 credit: ap
Did you know that the scene from "Titanic" where Leonardo DiCaprio is found clinging to a wooden door was inspired by an actual survivor? The survivor was a young Chinese man and he was one of six Chinese men who survived the shipwreck.
A new documentary called "The Six" highlights the experiences of the six men who survived the "Titanic" only to be deported immediately after arrival in the U.S. They were sent to Cuba and then on to the UK until an anti-immigration policy made them leave there too.
More than 700 people survived the Titanic and those stories are well documented but the reports of these six men were not. News reports barely mentioned their stories or if they did, they accused them of taking priority lifeboats or dressing as women to survive. There is no proof of this ever happening but anti-Asian sentiment was strong at that time. Movie producer James Cameron was a producer of this documentary that aims at telling these untold stories.
That's Not White… This Is White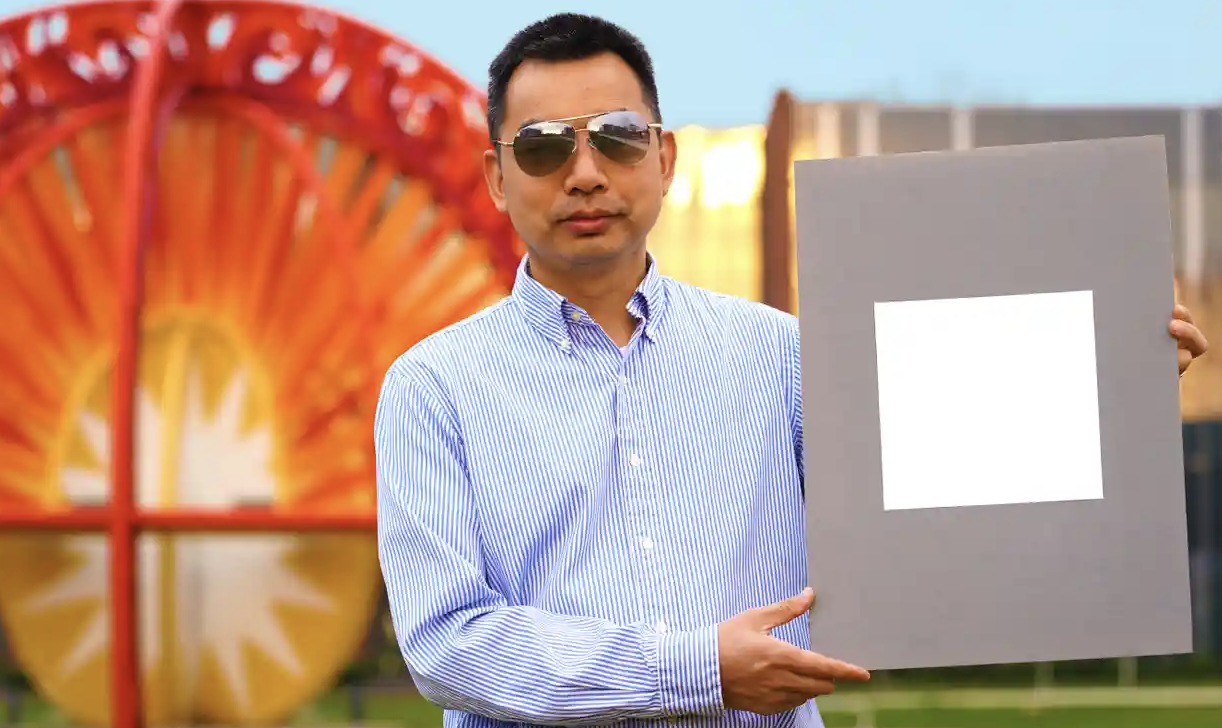 credit: Purdue University
Could white paint be a major solution to global warming? So simple but so much potential!
Researchers have made what they call the "whitest-ever paint." It reflects 98% of sunlight and cools surfaces by 4.5 degrees Celsius below the ambient temperature, even in strong sunlight. Using this paint on roofs and buildings could significantly cool the building, reducing the need for air conditioning and reducing global warming.
Currently available white paint does this too but only up 80-90% of the light is reflected so it cannot cool a surface below the ambient temperature. Researchers want to bring ultra-white paint to the market within one to two years.
Share The Love
Become a friend of Morning Invest by sharing this newsletter with someone you love.
When you do give you actual rewards that'll make everyone jealous.