| TOGETHER WITH | |
| --- | --- |

Happy Friday. "California Sober" weddings are the new wedding trend. It is where you serve cannabis products instead of alcohol. Be sure to warn Grandma about the cake!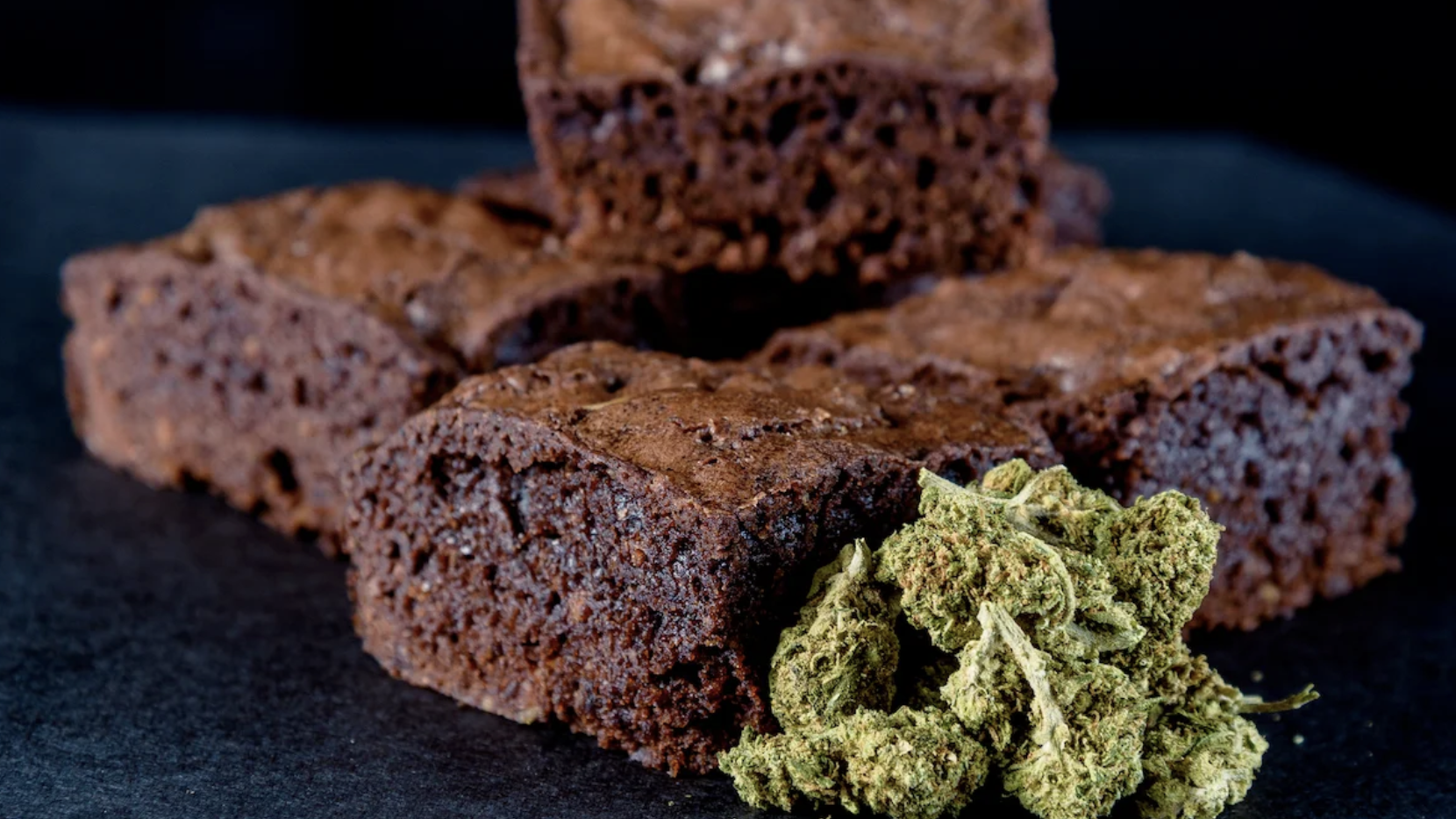 credit: nbc
In Case You Missed It.
🇺🇦 An updated total of 1,730 Ukrainian militants from the Azov neo-Nazi battalion, who had been holed up in the Azovstal steel plant in Mariupol for the past several weeks, have surrendered over the past days.
🇦🇫 The Taliban has ordered female news presenters to cover their faces on TV. How is that going to work exactly?
⚖️ Oklahoma passed a strict abortion ban that will bring abortion services to a hear halt as soon as the governor signs it.
🇪🇺 Germany and France blocked Ukraine's request to fast-track entrance to the European Union.
📉 The stock market is an unhappy beast.
🇫🇮 Finland is so excited to join NATO they made a beer to honor the idea.
Coronavirus Update 😷:


| | | | |
| --- | --- | --- | --- |
| | Bitcoin | $30,291.32 | |
| | | | |
| --- | --- | --- | --- |
| | Ethereum | $2,027.30 | |
| | | | |
| --- | --- | --- | --- |
| | Cardano | $0.5311 | |
| | | | |
| --- | --- | --- | --- |
| | Dow | 31,253.13 | |
| | | | |
| --- | --- | --- | --- |
| | S&P | 3,900.70 | |
| | | | |
| --- | --- | --- | --- |
| | Nasdaq | 11,388.50 | |
*Stock data as of market close, cryptocurrency data as of 5:00am ET. .


The Lead: If It Walks Like a War and Talks Like a War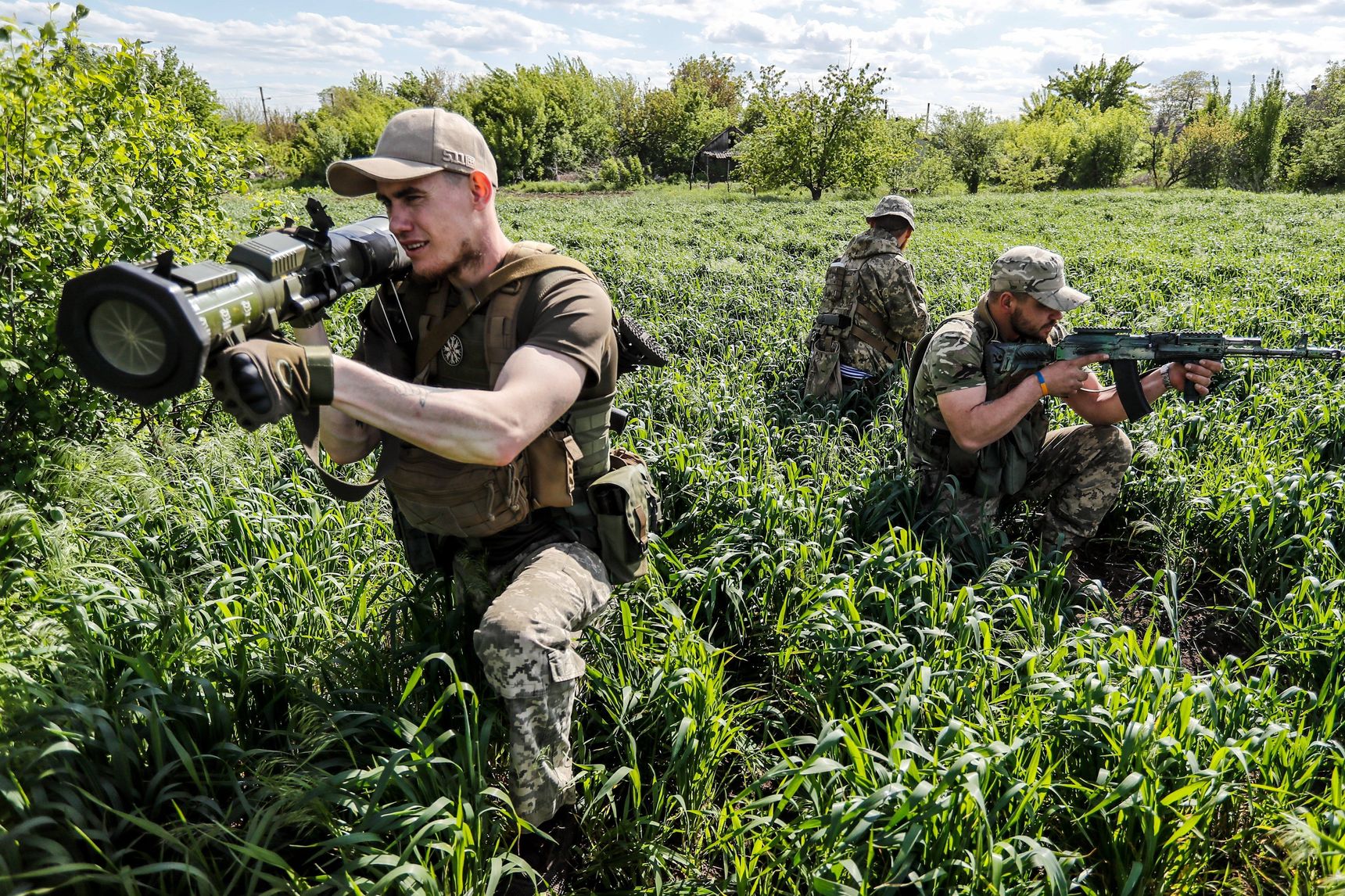 credit: zuma press
The Senate passed the Ukraine funding package worth $40 billion. We are told this will be the total amount the U.S. will spend at least through the end of September. That's on top of the $13 billion approved a few weeks ago.
All Democrats voted in favor of the spending and just 11 Republicans voted against it. The bill now heads to the President's desk to be signed and completed.
It is worth noting that the U.S. Congress is supposed to formally declare war but it has not done that. This may be the most symbolic declaration we voters get. Supporting, training and arming one side of a war is war. This bill feels like a war work-around without having to label it as such.
U.S. soldiers will risk their lives in this conflict. Did you know that soldiers who are harmed during wartime have a much easier time collecting benefits and disabilities than soldiers who were harmed during peacetime? But Congress has to declare an official period of war for that to happen.
The least Congress could do for the soldiers that will risk their lives is to formally declare war instead of pretending we are not involved but sending big checks.


We Investigate Ourselves So You Don't Have To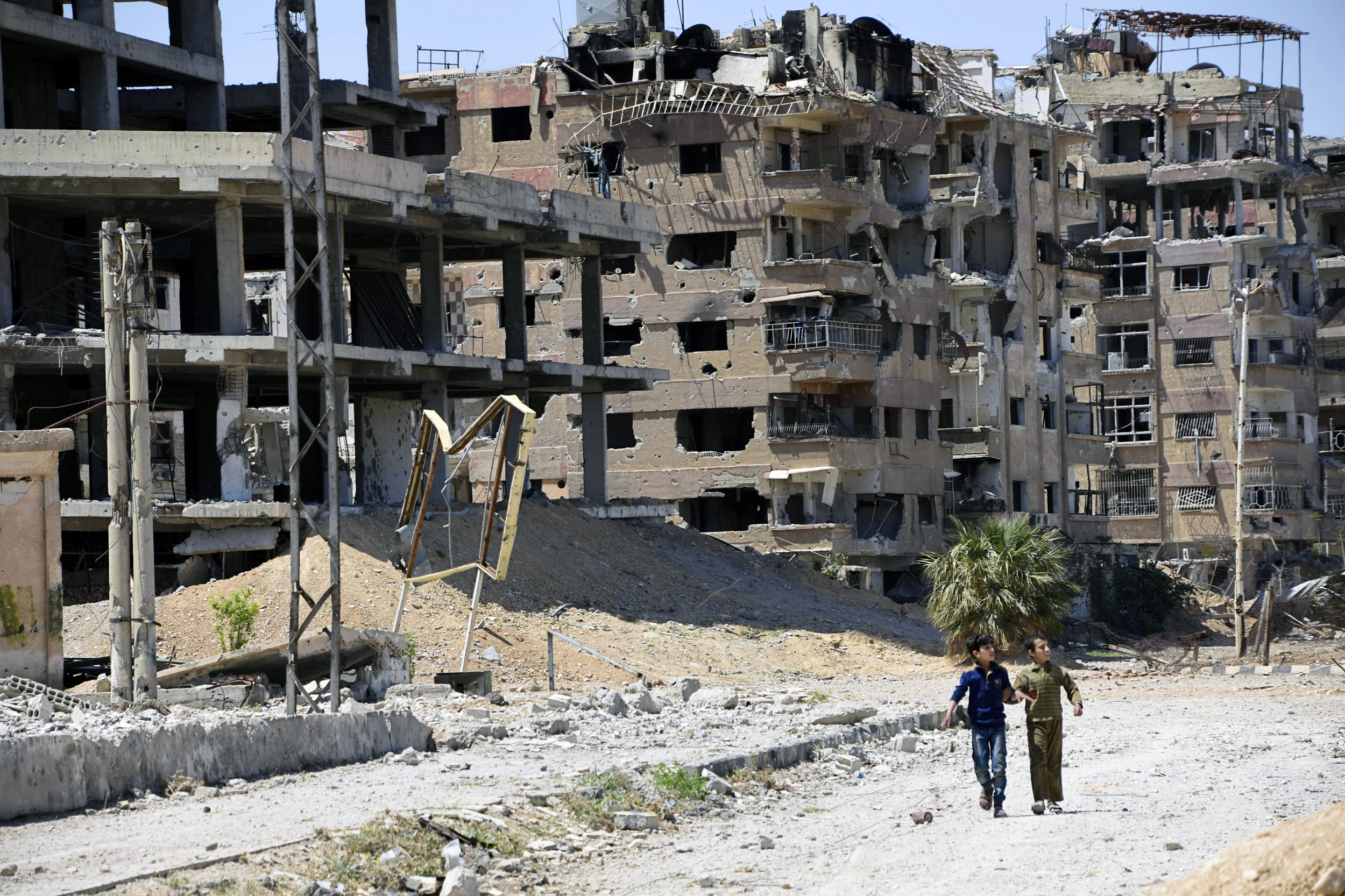 credit: getty
The U.S. defense department investigated itself and found that it did no wrong in the 2019 airstrike in Syria that claimed dozens of civilian lives, mostly women and children.
The Pentagon says that they made some "procedural mistakes" but no one was disciplined for the incident. Pentagon Press Secretary John Kirby said that the ground force commander "made the best decisions that he could" given the threat level.
The best he could?
The New York Times published a chat log from personnel on that mission and found that they did know that the courtyard was full of women and children. In fact, the chat log showed one user type: "Who did that?" and another type: "We just dropped on 50 women and children." Even at the time, they knew! Later, a lawyer for the Pentagon flagged the incident as a possible war crime!
Yet the U.S. will not be held accountable for war crimes because it is not a member of the International Criminal Court. The Pentagon says this is over and there is no higher authority to appeal to.
Reporters grilled Kirby about this injustice this week but he got through it. He is now reportedly being promoted to a senior communications job at the White House.


Win up to $1,000 in free stock with SoFi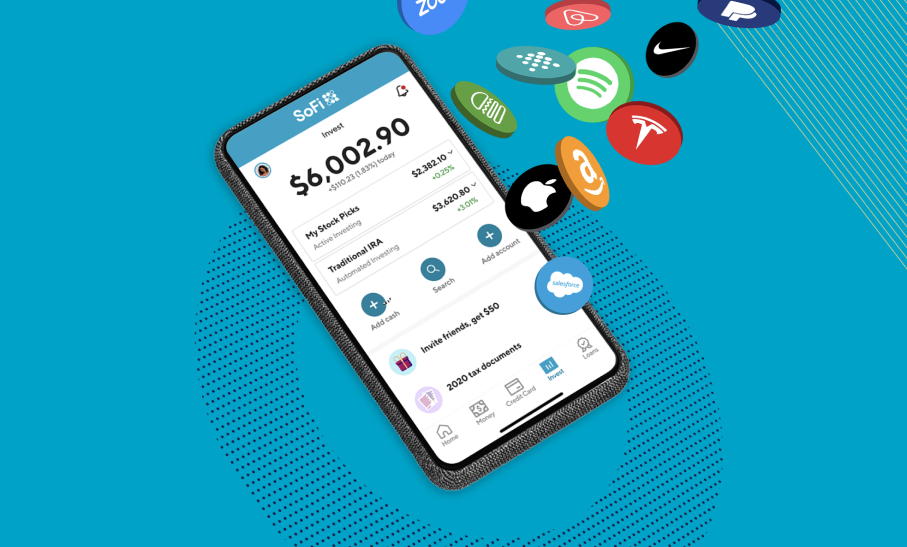 Whether you're eager to get started with investing or you already know the ropes and want to diversify your portfolio, SoFi has your back.
No commissions on trading stocks and ETFs. Plus, no account fees or hidden fees.

Use fractional shares that start as low as $5 to buy brand-name stocks even if you don't have a couple grand lying around.

Complimentary financial planners are ready to help with any questions, whether you're stuck on where to start or need help deciding what to do next.

Save for retirement with Traditional, Roth, and SEP IRAs.

Set your own investment goals, from saving for retirement to building up a down payment.
Cut through the jargon and make investing easier with SoFi. Visit Sofi.com/Invest to learn how you can win up to $1,000 in stock when you open an account.


It's Blowin' a Gale Out There credit: giphy
Bad news. The 2022 hurricane season looks to be a doozy.
Hurricane season formally begins in June 1 but experts say that the Gulf of Mexico is already warmer than normal. They are also worried about something called the Loop Current, a current of warm water that is looping around the Gulf with the power to turn tropical storms into "monster hurricanes."
I do not like the term "monster hurricanes." The last time a loop like this happened we got Hurricane Katrina.
Can we blame this on humans? Yeah, we can. Heat trapped by greenhouse gases is often stored in the ocean. Hurricanes draw their strength from the top 100 feet of the sea. Normally warmer water can be cooled by the cooler water in the lower depths but this Loop Current is deeper, warmer and saltier than normal. It's not a good combination of factors.




News By The Numbers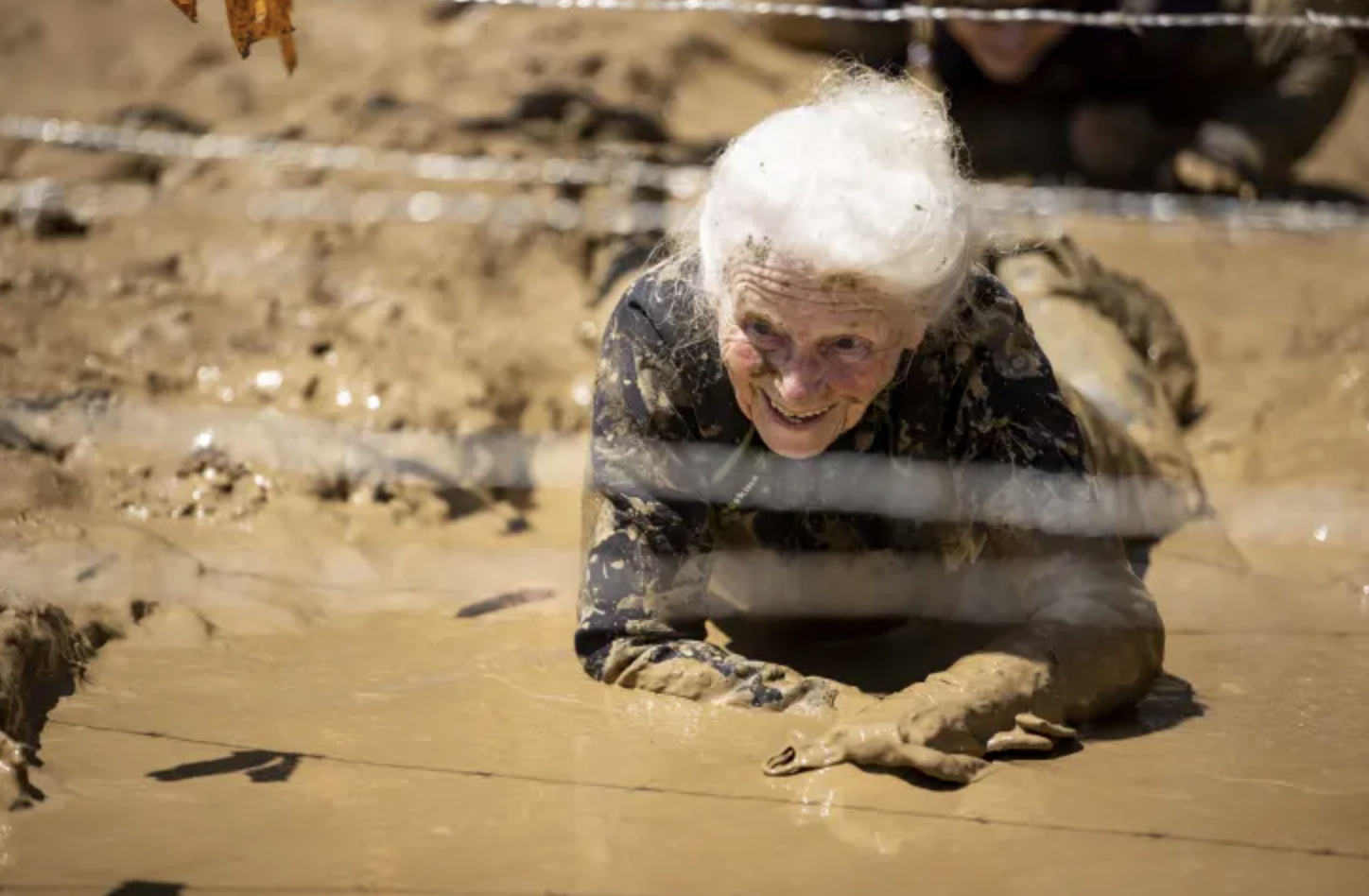 83. That is the age of Muddy Mildred, the oldest person to complete a 5K Tough Mudder competition. Her real name is Mildred Wilson and she is from Missouri.
0. That is how many more fines and punishments will result in Boris Johnson's Partygate scandal. The government says that the investigation is over. It issued 126 fines to 86 people.
60%. That is President Biden's disapproval rating amongst Hispanics.
#1. That is where Huntsville, Alabama ranks as the best community to live in the U.S., according to the U.S. News and World Report 2022-2023 list. New Yorkers were shocked, shocked I say, that their communities did not even rank in the top 100.
2040. That is the year that experts predict that "most" people in the U.K. will be obese.


Stop The Presses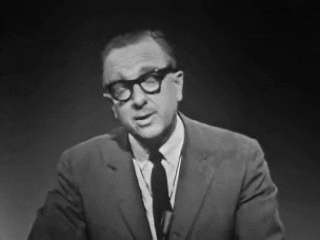 A new study shows that 80% of journalists in the U.K. Come from professional and upper-class backgrounds. That is double the amount of the general workforce, which is only 42%.
Further, reporters were more likely to come from higher class backgrounds (84%) than their editors (73%).
Why does this matter? It matters because the press is supposed to speak for everyone and in the interests of everyone. In the early days of the profession, the typical "newsman" came from a humble background and was "of the people." If people with the loudest voices are more likely to be upper class, then a diverse perspective is not represented in the profession.
This study was done in the UK but my hypothesis is that the results would be similar or more striking in the U.S.


Share The Love
Become a friend of Morning Invest by sharing this newsletter with someone you love.
When you do, we don't just give you a pat on the back and say, "Well done old sport." We give you actual rewards that'll make everyone jealous.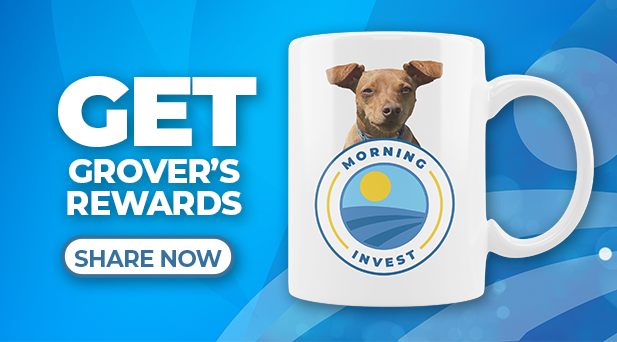 Or copy & paste your referral link to others: