| TOGETHER WITH | |
| --- | --- |

Happy Tuesday. A restaurant in Paris says that it received threats because they serve poutine, which patrons thought was a nod of support for Russian President Vladimir Putin. Poutine is a French-Canadian potato dish. Maybe you should Google that before you wanna be starting something?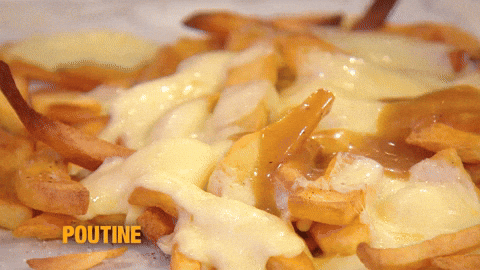 credit: giphy
In Case You Missed It. 
⚖️ The Senate passed a bill that makes lynching a hate crime, punishable by up to 30 years in prison. President Biden is expected to sign it into law presently.
🖥 Apple is expected to announce new Mac computers, an iPhone SE, and an iPad Air at a press event today.
📱 Samsung says that it experienced a company breach but Galaxy users' personal data was not exposed.
🛀 Shares of Bed Bath & Beyond skyrocketed after meme-darling Ryan Cohen disclosed a major stake in the company. Cohen is also the chairman of GameStop.
🗺 The Supreme Court declined to hear cases challenging voting maps in North Carolina and Pennsylvania.
🇦🇺 Severe flooding has thousands of people on the run from their homes in Australia.
Coronavirus Update: 😷 
Florida will become the first state to recommend NOT giving healthy children the Covid vaccine.
A new study shows that Covid can shrink the brain about the same size as it would shrink after a decade of aging would.
The global death toll from Covid is expected to pass 6 million people this week, according to Johns Hopkins University.


| | | | |
| --- | --- | --- | --- |
| | Bitcoin | $38,942.32 | |
| | | | |
| --- | --- | --- | --- |
| | Ethereum | $2,585.13 | |
| | | | |
| --- | --- | --- | --- |
| | Luna | $81.58 | |
| | | | |
| --- | --- | --- | --- |
| | Dow | 32,817.38 | |
| | | | |
| --- | --- | --- | --- |
| | S&P | 4,201.09 | |
| | | | |
| --- | --- | --- | --- |
| | Nasdaq | 12,830.96 | |
*Stock data as of market close, cryptocurrency data as of 5:00am ET.
Markets: The war in Ukraine delivered a massive punch to the gut in the markets yesterday. The Nasdaq entered a bear market (20% off its record high), the Dow entered a correction (down 10%), and the S&P suffered its worst single-day drop since October 2020.


The Lead: War in Ukraine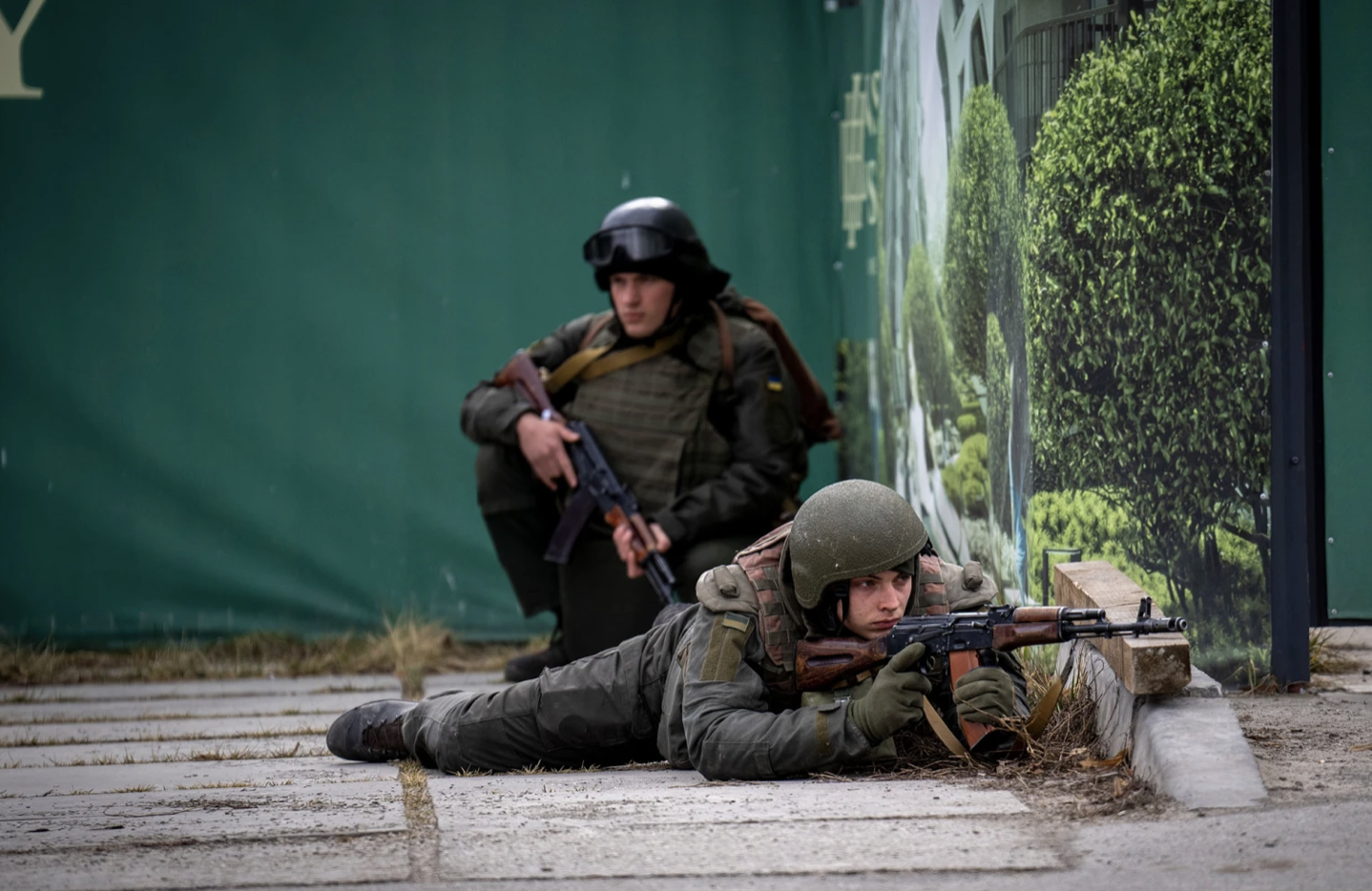 credit: getty
We continue to have unconfirmed reports of deaths on both sides of the Russia-Ukraine war. Ukraine says that they have killed a Russian general, but Russia does not confirm this. Ukraine says that they have killed over 11,000 Russian troops but Russia puts this number at around 500.
Ukrainian officials say that Russian forces attacked a bread factory and killed 13 civilians.
Ukrainian President Zelinsky continues to ask the West for more warplanes and to declare a no-fly zone, which the West has not wanted to do because they really do not want to have to shoot down Russian warplanes and bring the fight over their own territories. Now Ukraine is asking for fighter jets from Poland and the West says, "Sure if Poland wants to do that, we support it. We just can't really do it ourselves."
This conflict puts a further strain on oil imports to Western nations and panic is rising. The U.S. is turning to Venezuela to shore up more oil rather than rely on Russia. Venezuela's President Nicolas Madura said that he is willing to talk with U.S. officials about easing sanctions and freeing up that oil. A Russian official says that if the West keeps up with its Russian sanctions, oil prices could exceed $300 per barrel in short order, so if ever there were a time for desperate measures, it's now.


Biden's Crypto Bet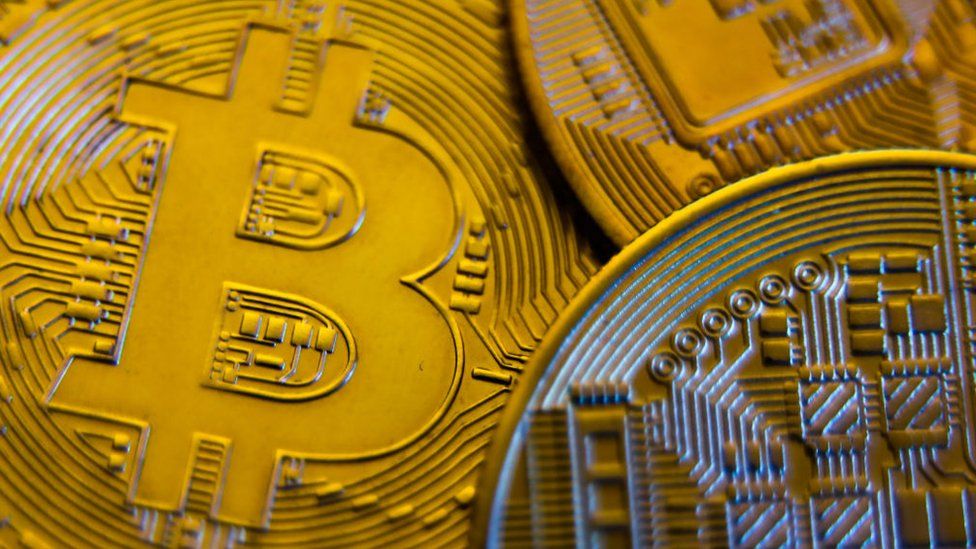 credit: getty
The United States is done signaling that it wants to regulate cryptocurrency. The Biden Administration is going to do it this week. The President will sign an executive order to come up with a plan to regulate, track and you better believe TAX cryptocurrencies.
Why is this significant? Well, cryptocurrency, by definition, is supposed to be out of reach of government control. Governments do not want that.
If you look at the history of money, there really is no reason that governments should control money, but the Roman empire inserted itself into the trade as a way to sort of brand the Caesars and enrich themselves and every government since has followed suit. In the book Layered Money, author Nik Bhatia makes the point that currencies have failed throughout the ages for one reason: "governments are unable to resist the temptation to create free money for themselves."
Crypto takes that power away from governments and they do not like it one bit. Of course they say that the current situation in Ukraine and the trucker convoy in Canada are what is giving them concern but they have been wanting to do this all along. The administration is also looking to digitize its own dollar, which is a cryptocurrency that it would fully control.


Grab 5 Free stocks today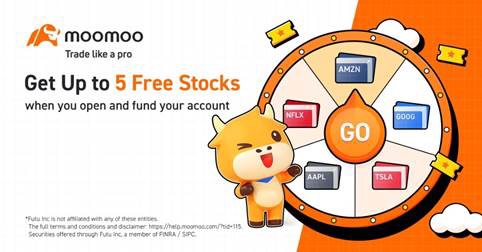 When exchanges compete with one another you win. 
MooMoo is giving away up to $7,000 in free money and gifts like new iPhone 13's and more.
MooMoo is a beautifully designed exchange platform that makes trading simple and intuitive. MooMoo has a ton of extra bells and whistles you can't find on other exchanges like FREE level 2 quotes. Other exchanges charge a monthly fee for that. And right now when you open a free account you can claim up to 5 FREE stocks with this link.


Gym Nazis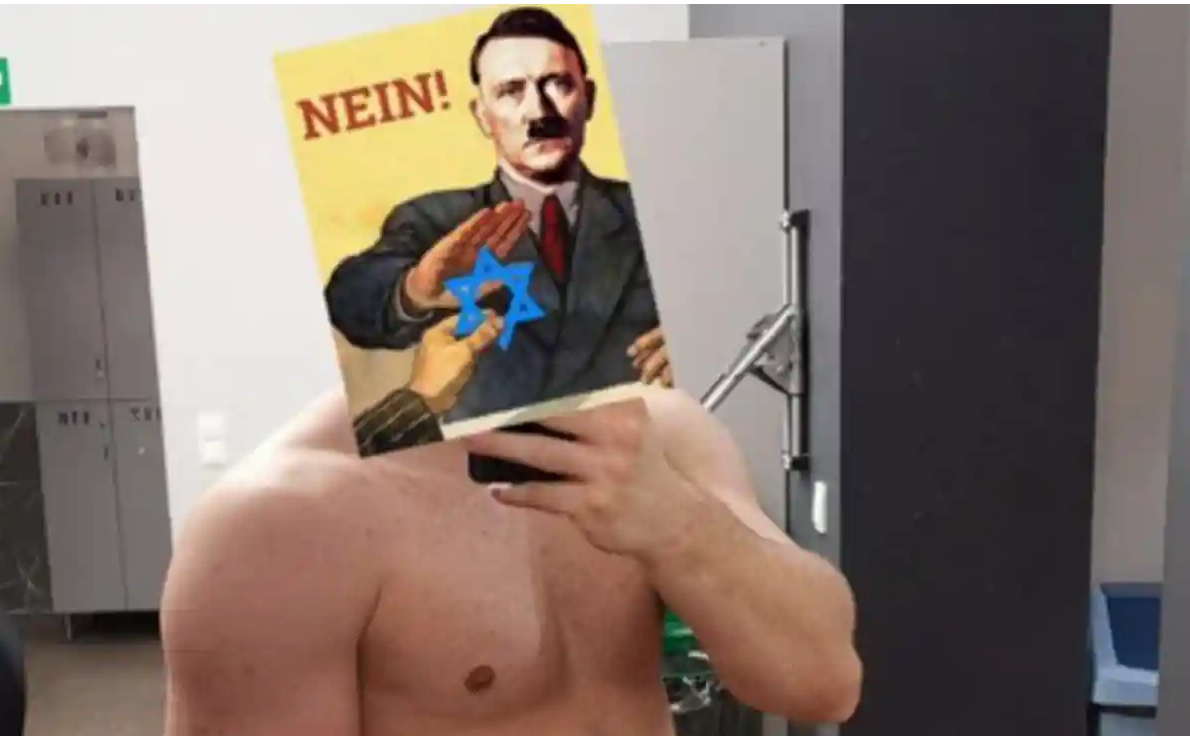 credit: hope not hate
Researchers say that far-right groups recruit members from gym lovers.
An anti-fascist organization in the UK says that groups like Rise Above Movement (RAM) and White Stag Athletic Club (WSAG) have a heavy emphasis on bodybuilding as a necessary thing to do if you are planning to stand up to…whomever really.
"These fitness groups frame individual self-improvement as a part of a wider political struggle, creating fresh motivation and a sense of purpose for people who believe that physical confrontation and violence are legitimate and necessary. They have become a space for far-right activists to mobilise," one researcher told The Guardian.
Researchers watched these groups lure in members with health and exercise tips. So be careful who you follow for health motivation! They may want you to use those new muscles to fight for their cause.


Teleportation Is Real 
credit: giphy
Scientists have an answer for the question: How did we get here? In a new paper, the answer is cosmic teleportation.
I like it, go on!
The scientists were looking for the origin of amino acids, which are the building block of life forms. Crudely summarized, scientists were able to "experimentally" form complex amino acids in a "space-like environment." And if that can happen, then those amino acids can teleport them through a process called "quantum tunneling."
It's a lot to take in and maybe too much for one blurb so we'll let you just sit with that much. In the words of Keanu Reeves: Woah! 
PS. If you like stories about time travel, teleportation, and paranormal news check out Clayton's Paranormal Post channel on YouTube. His most recent video has an unbelievable story of teleportation. Watch it here.


News By The Numbers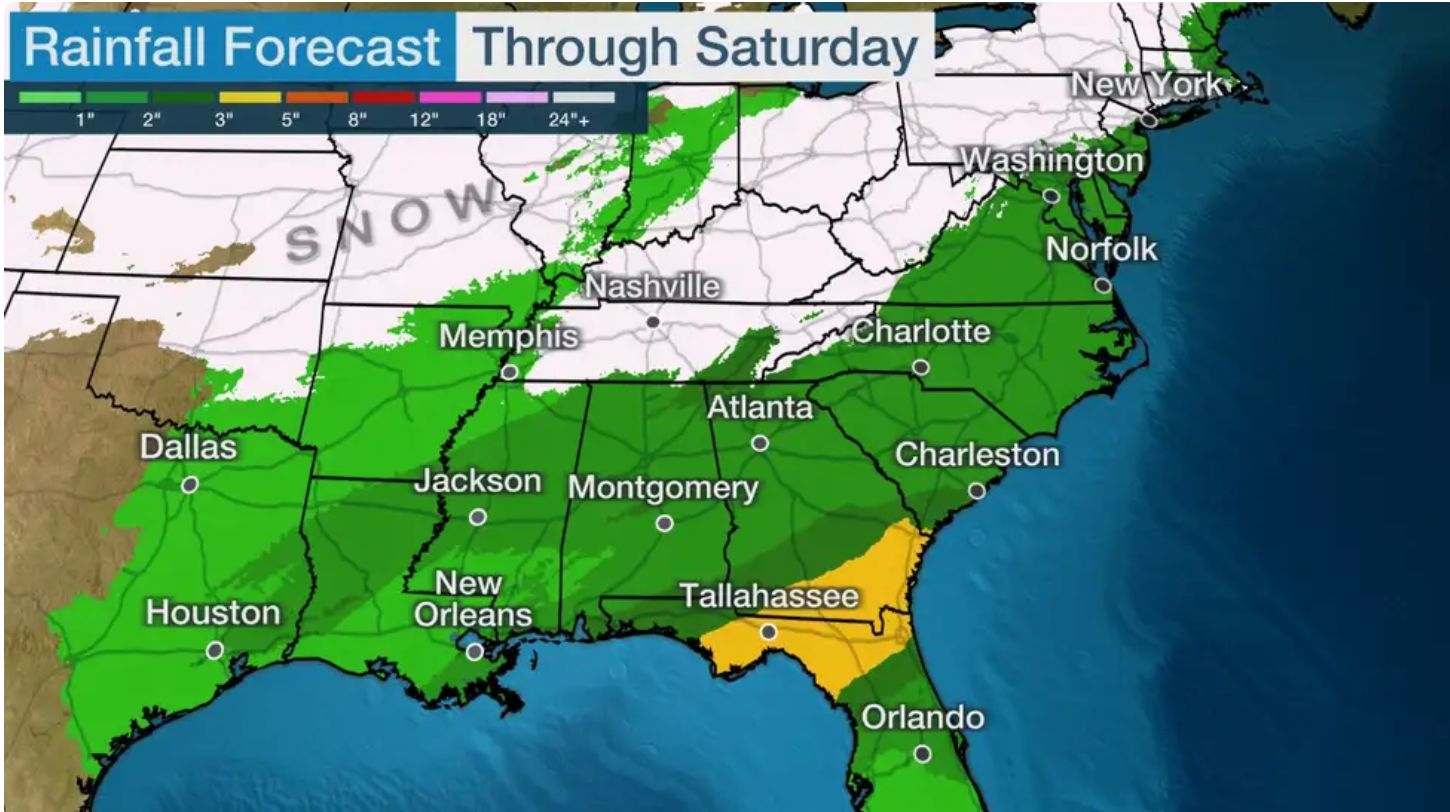 200,000. That is how many people are without power in the Northeast due to severe storms and more rain and snow on the way.
32%. That is how many fewer cancer studies there were during the pandemic in the U.K.
€2 billion. That is how much the European Union wants to fine the United Kingdom for allowing criminal gangs to sell cheap Chinese goods. A court ruled that the UK has been doing this since 2011.
$60 per bottle. That is the price of an herbal tea that was said to "prevent and cure Covid." The Justice Department is suing the New York man who sells it.
10,000. That is how many ballots were "found" and not counted in a primary election in Texas last week. Officials say that they will be added to the final tallies.


What's Trending?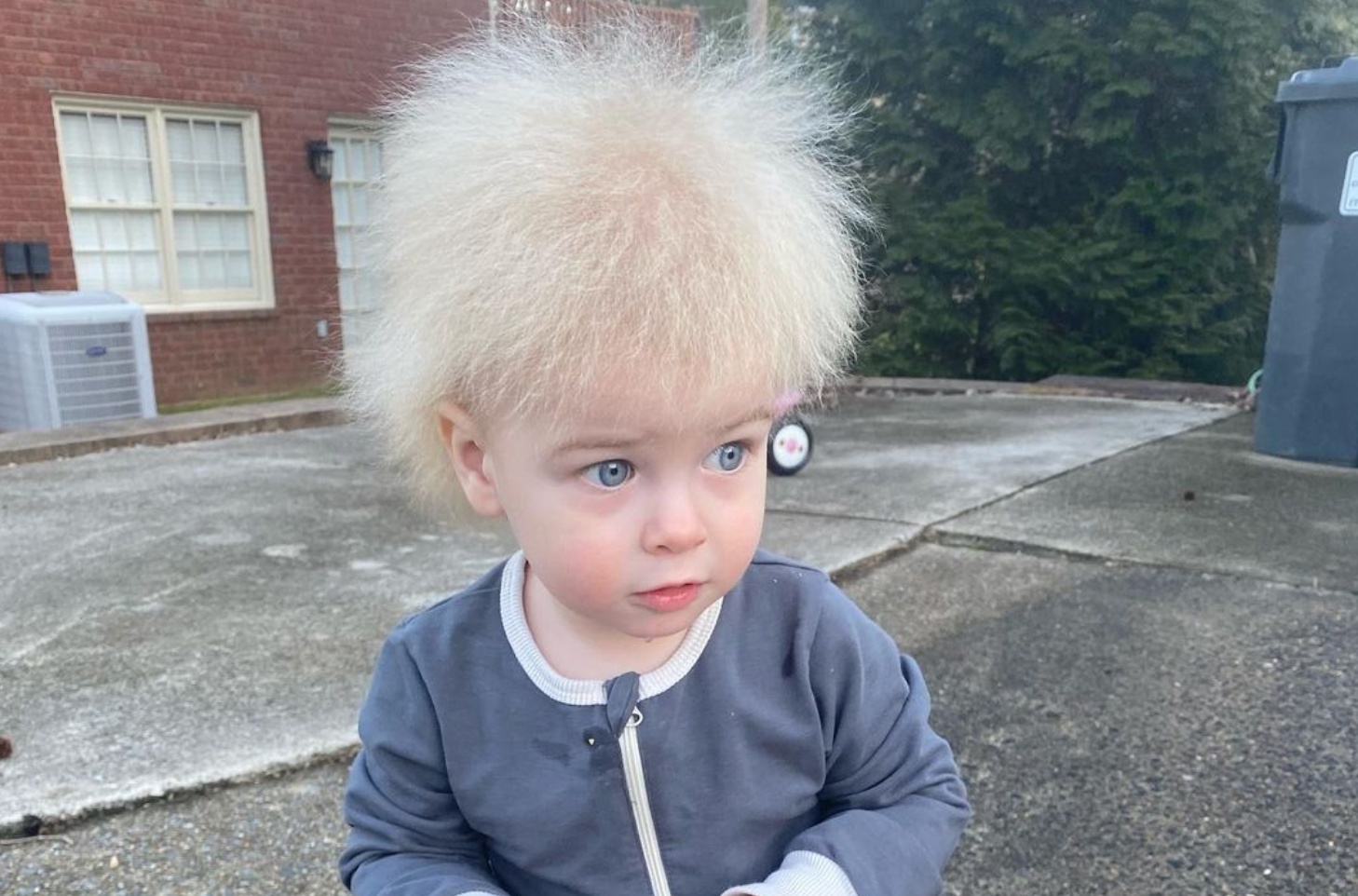 credit: @uncombable_locks
This little boy is trending because he has something called uncombable hair syndrome. That is a real thing where the hair stands straight from the scalp and cannot be combed. He's like a super adorable baby Doc Brown!
#InternationalWomensDay is trending because that is today.
Lamb Chop is trending. This is the puppet character created by ventriloquist Shari Lewis. People are sharing their memories and stuffed animals of Lamb Chop randomly. There does not seem to be news about either but Vulture reported last year that a documentary about the two is forthcoming.
Bill Cosby is trending because the Supreme Court declined to take up a case against him brought by Pennsylvania prosecutors. You may recall he was released from prison last year on a technicality about his case. Pennsylvania prosecutors asked the Supreme Court to take the case back up again and they did not. It appears he will remain a free man.


Today's Live Show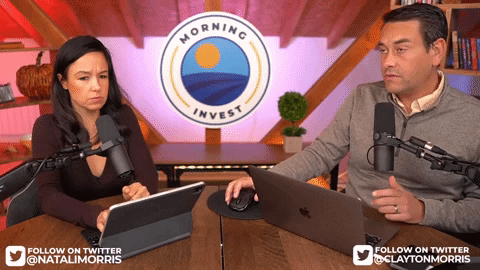 JOIN US TODAY AT 9AM EASTERN TIME
Join us on today's live morning show as we look at the latest news out of Ukraine. Click here to RSVP and I'll see you at 9 AM Eastern.


Share The Love
Become a friend of Morning Invest by sharing this newsletter with someone you love.
When you do, we don't just give you a pat on the back and say, "Well done old sport." We give you actual rewards that'll make everyone jealous.