| TOGETHER WITH | |
| --- | --- |

Happy Tuesday.
We went out of town last weekend, and I found myself wishing there was a way to find playgrounds to kill a little time. And… of course there is! You're welcome. It's FREE.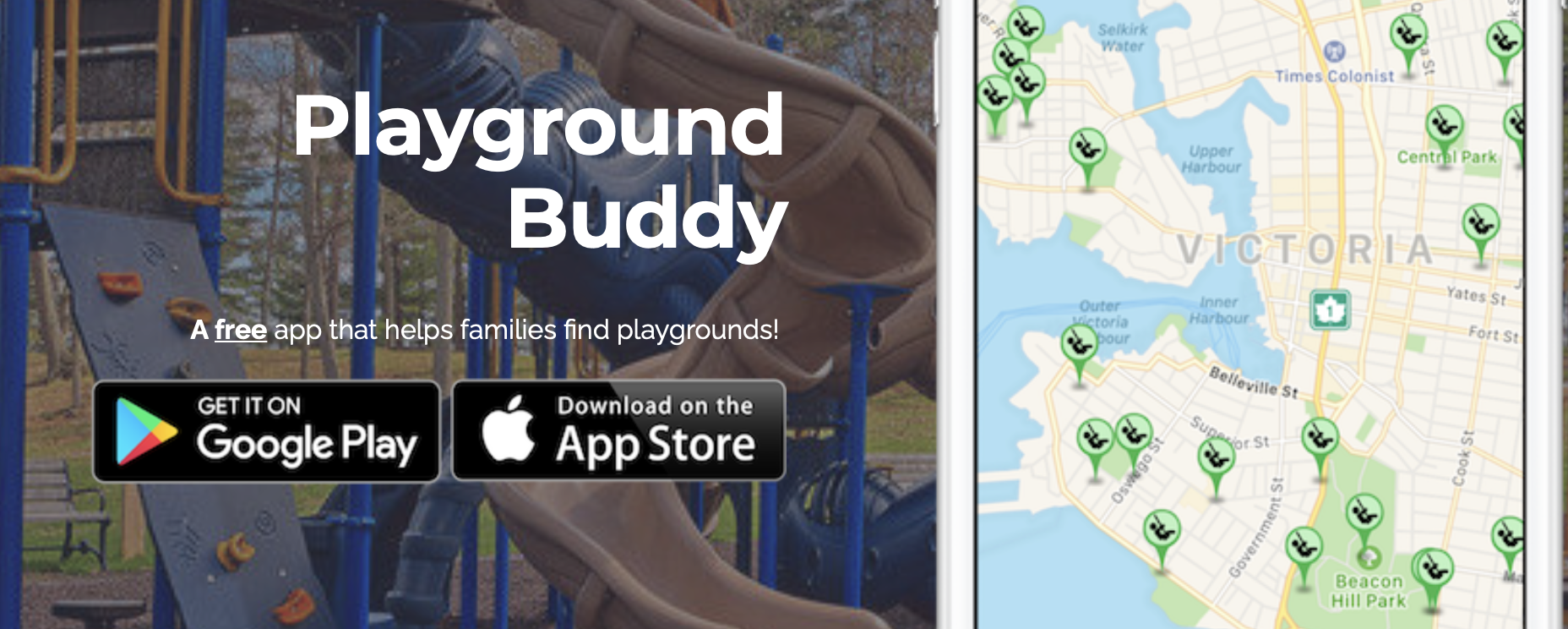 credit: playground buddy
In Case You Missed It.
📦 Things are looking up for Amazon. The company secured an NLRB hearing that could overturn the landmark union election that unionized the company's first warehouse in Staten Island, NY. And on Monday, workers at the second Amazon warehouse in Staten Island voted against unionization with the same grassroots union. Finally! The enormous company gets a win! Wait…
🇵🇱 U.S. Speaker of the House Nancy Pelosi met with Poland's President Andrzej Duda to express support and gratitude for the more than 3 million Ukrainian refugees Poland has taken in. The meeting comes two days after Pelosi became the highest-ranking U.S. politician to meet with Ukrainian President Volodymyr Zelenskyy.
🇦🇫 ISIS-K has claimed responsibility for a string of deadly attacks in Afghanistan over the last two weeks. Fears of a deadly conflict between ISIS and the Taliban in the country are high.
🗳 A special grand jury was seated Monday in Atlanta, Georgia, to decide whether former President Trump committed a crime when he urged Georgia's Secretary of State to "find" votes overturning Biden's 2020 win.
🪖 Representative Adam Kinzinger from Illinois introduced legislation Sunday to authorize U.S. forces to go into Ukraine if Putin uses chemical, biological, or nuclear weapons. He'd previously called for a no-fly-zone over Ukraine. President Biden has said that American boots on the ground or a no-fly zone would lead to World War III.
Coronavirus Update: 😷


| | | | |
| --- | --- | --- | --- |
| | Bitcoin | $38,615.54 | |
| | | | |
| --- | --- | --- | --- |
| | Ethereum | $2,846.54 | |
| | | | |
| --- | --- | --- | --- |
| | Cardano | $0.7856 | |
| | | | |
| --- | --- | --- | --- |
| | Dow | 33,061.50 | |
| | | | |
| --- | --- | --- | --- |
| | S&P | 4,155.38 | |
| | | | |
| --- | --- | --- | --- |
| | Nasdaq | 12,536.02 | |
*Stock data as of market close, cryptocurrency data as of 5:00am ET.


The Lead: Overturning Roe v. Wade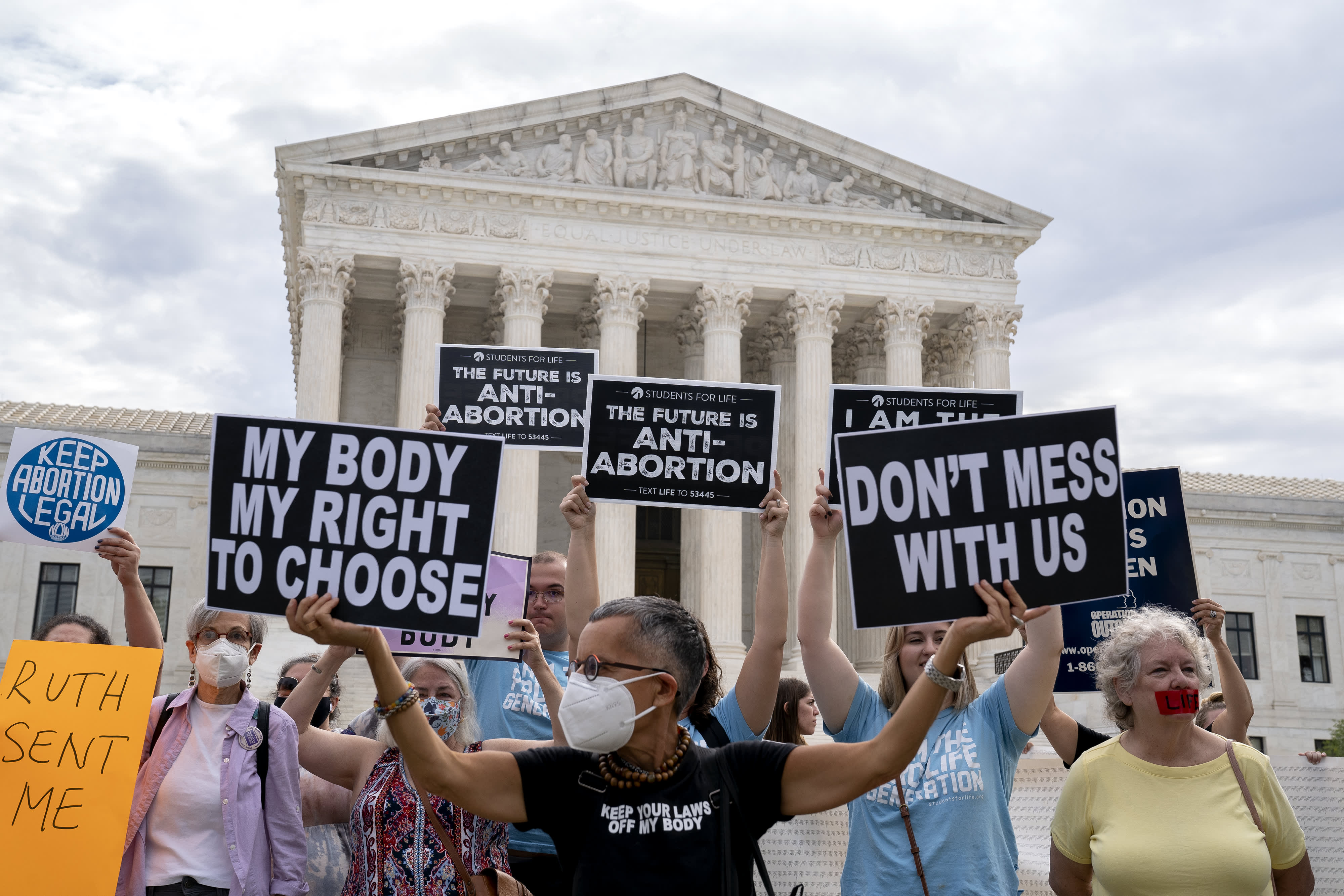 credit: getty
A leaked document from The U.S. Supreme Court shows that the highest court is set to overturn Roe v. Wade. Thus the reason you will see a major freak-out on Twitter today and Roe v. Wade trending hardcore.
Roe v. Wade is a landmark case from 1973 which prevents the states from setting their own laws about abortion. It makes the right to an abortion a federal right. Since the 70s, many states have been fighting like hell to reclaim that right. Many states such as Texas clearly want to ban abortion but have had to enact work-around laws since federal law does not allow them to.
But if Politico's leak is correct, then the clock is running out on that federal protection. A draft decision by Justice Samuel Alito, if thus ruled, would repeal Roe v. Wade full stop, ending federal protections for abortion and sending women's rights to this procedure into a geographic tailspin.
"We hold that Roe and Casey must be overruled," the document says. "The Constitution makes no reference to abortion, and no such right is implicitly protected by any constitutional provision, including the one on which the defenders of Roe and Casey now chiefly rely – the Due Process Clause of the Fourteenth Amendment. That provision has been held to guarantee some rights that are not mentioned in the Constitution, but any such right must be 'deeply rooted in this Nation's history and tradition" and 'implicit in the concept of ordered liberty.'
The right to abortion does not fall within this category."
It doesn't!? The opinion goes on to say that Roe was an "abuse of judicial authority" and "wrong from the start."
A lot to unpack here. Take a deep breath.
Politico reports that at least three Justices are working on a dissent, namely Justices Stephen Breyer, Sonia Sotomayor and Elena Kagan.
This is a draft and there is no guarantee that it is legitimate or final. The court may publish something completely different when the ruling is issued sometime in the next two months but this leak will cause major reverberations because 1. Supreme Court leaks are unheard of, so how and why did this happen; and 2. It changes the fundamental right of women's bodies on a national level!
In response to this leak, Senator Bernie Sanders says he will introduce a law to solidify abortion as a federal right, which would kneecap a Supreme Court ruling.
We can't say what will happen but we agree with experts that say this is a "constitutional earthquake." I'll say!


Who's Spying on Spain?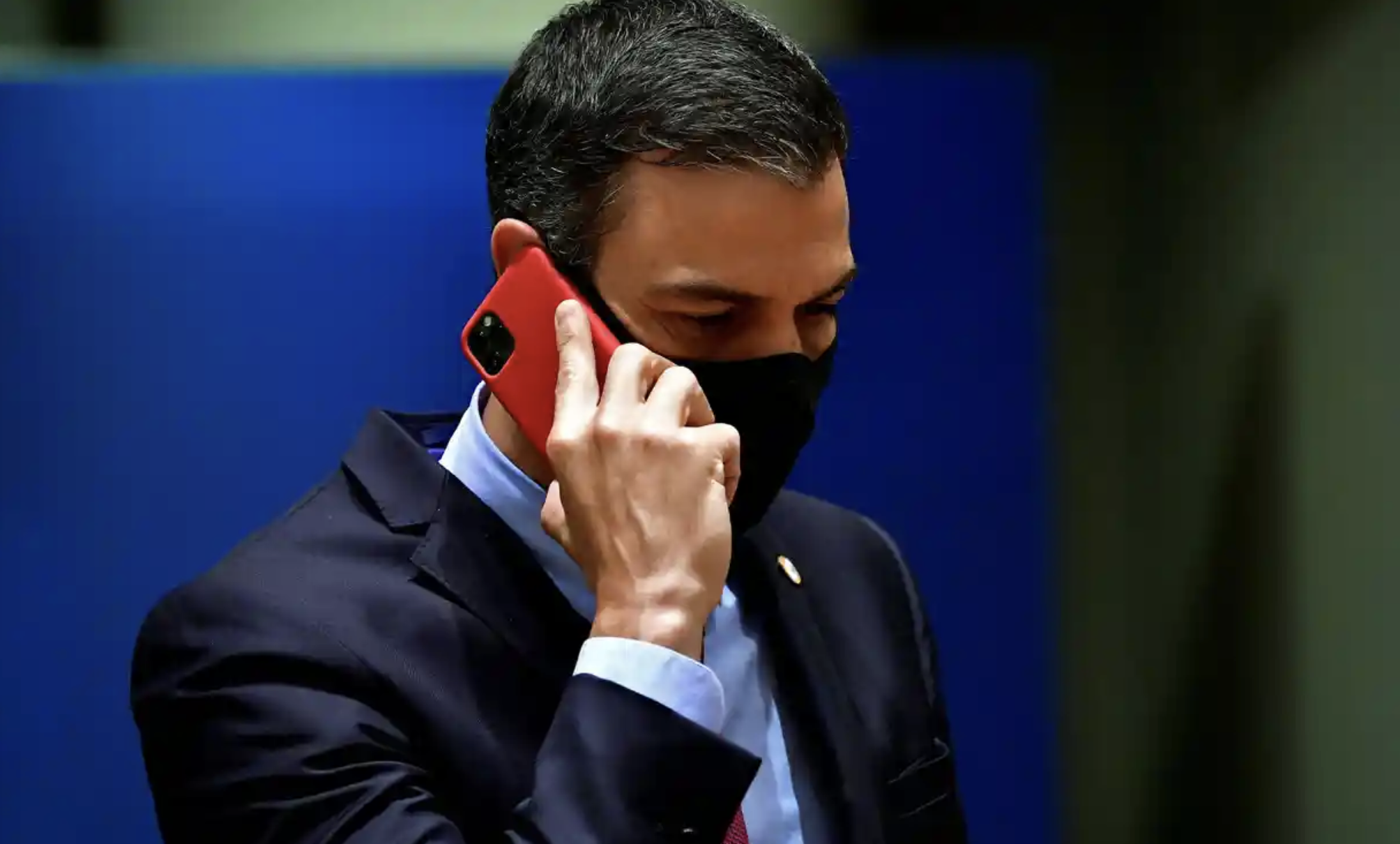 credit: reuters
Spanish Prime Minister Pedro Sánchez got hacked.
The Spanish government says that the cell phones of Sánchez and Spain's defense minister, Margarita Robles were both infected last year with Pegasus spyware. Though Israel's NSO Group, which sells Pegasus, says the spyware is only for state agencies to track criminals, it looks like the spyware has crept all the way through the Spanish government.
A Developing Story
At first, it seemed that only members of Spain's Catalan independence movement were allegedly targeted – at least 65 between 2017, when the Catalonia region failed to gain independence, and 2020. The Catalan Republican Left party called for investigations and threatened to withhold its support for the government, which it suspected was the spy.
That seems less possible with this latest development, and the government is now responding with promised investigations. The Catalan president does not seem impressed: "Any political espionage is extremely serious," he said in a statement. "We reported spying a few days ago but were not given an explanation by the Spanish government. When it's massive spying on Catalan institutions and the independence movement, it was all silence and excuses. With this, it's all moving very fast. Responsibility needs to be established straight away. A thorough, independent investigation remains urgent and responsibility needs to be taken."
Any Takers?
NSO Group, which the U.S. blacklisted in November 2021, is definitely not close to taking any of that responsibility. "NSO is a software provider; the company does not operate the technology nor is privy to the collected data. The company does not and cannot know who the targets of its customers are, yet implements measures to ensure that these systems are used solely for the authorized uses."


Get a FREE Audiobook Today
I've been an Audible member for over 10 years and I can't think of a subscription service I've gotten more use from.
I take long walks with Grover listening to great business, fiction, and self-help books right on my iPhone. I've listened to hundreds of audiobooks over the years and research shows us that listening to books leads to higher comprehension than reading alone.
Audible's newest plan, AudiblePlus gives you full access to a huge Plus Catalog. Now you can listen to all thousands of popular audiobooks, original entertainment, and podcasts — all ad-free. They even have guided fitness, meditation and sleep training classes.
The best part is that readers of our newsletter will get a FREE month to try it out and listen to as many audiobooks as you want. Yes FREE. Just visit Audible.com/Invest to text the word "invest" to 500-500 on your cell phone.


Are Schools Undivided?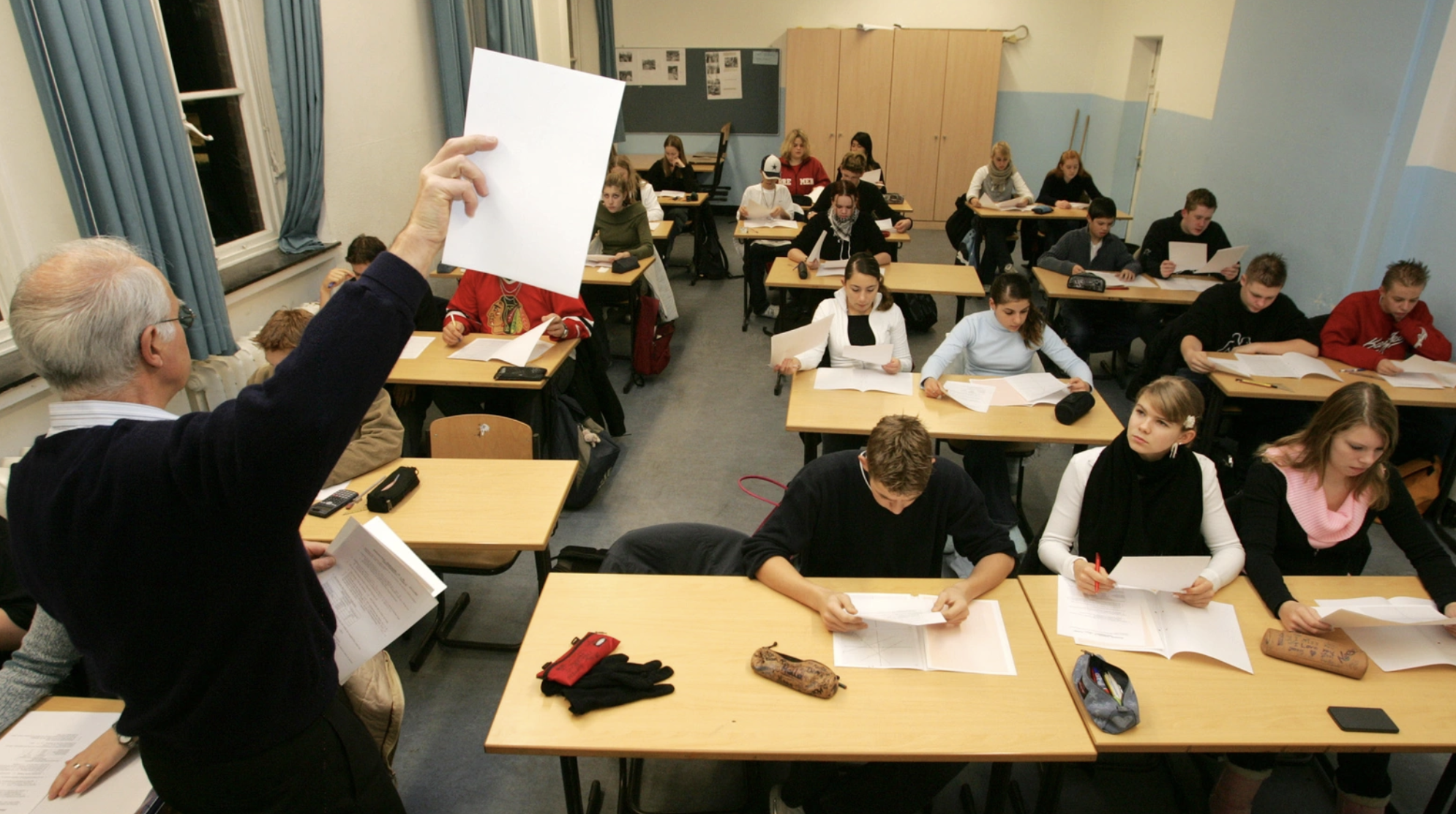 credit: atlantic
U.S. politicians make it seem like people are as divided on how schools should operate as they are on how the country should. But maybe that's not as true as terrifying legislation makes it seem.
A new NPR/Ipsos "what's all the fuss about" poll shows that parents and guardians are actually pretty ok with their schools. The poll surveyed 1,007 parents of school-aged kids across the country, touching on some of the high-anxiety issues:
76% of respondents agreed with the statement "my child's school does a good job keeping me informed about the curriculum, including potentially controversial topics."
When it comes to topics clashing with a parent or guardian's values, only 18% said this happened at their child's school with gender and sexuality discussions.
19% said it was for race and racism.
14% clashed over U.S. history.
The poll paints the picture of a silent majority that is not worried and not divided. "It's definitely an incredibly small minority that's being amplified with this large, well-funded infrastructure to appear larger and to appear to have more well-founded concerns than they do," Ralph Wilson, a culture war researcher, told NPR.
In a representative democracy, this poll seems to indicate politicians like Florida's DeSantis are passing legislation that does not represent their constituents. Maybe people will think about that the next time they head to the polls.


This Story is Pho Real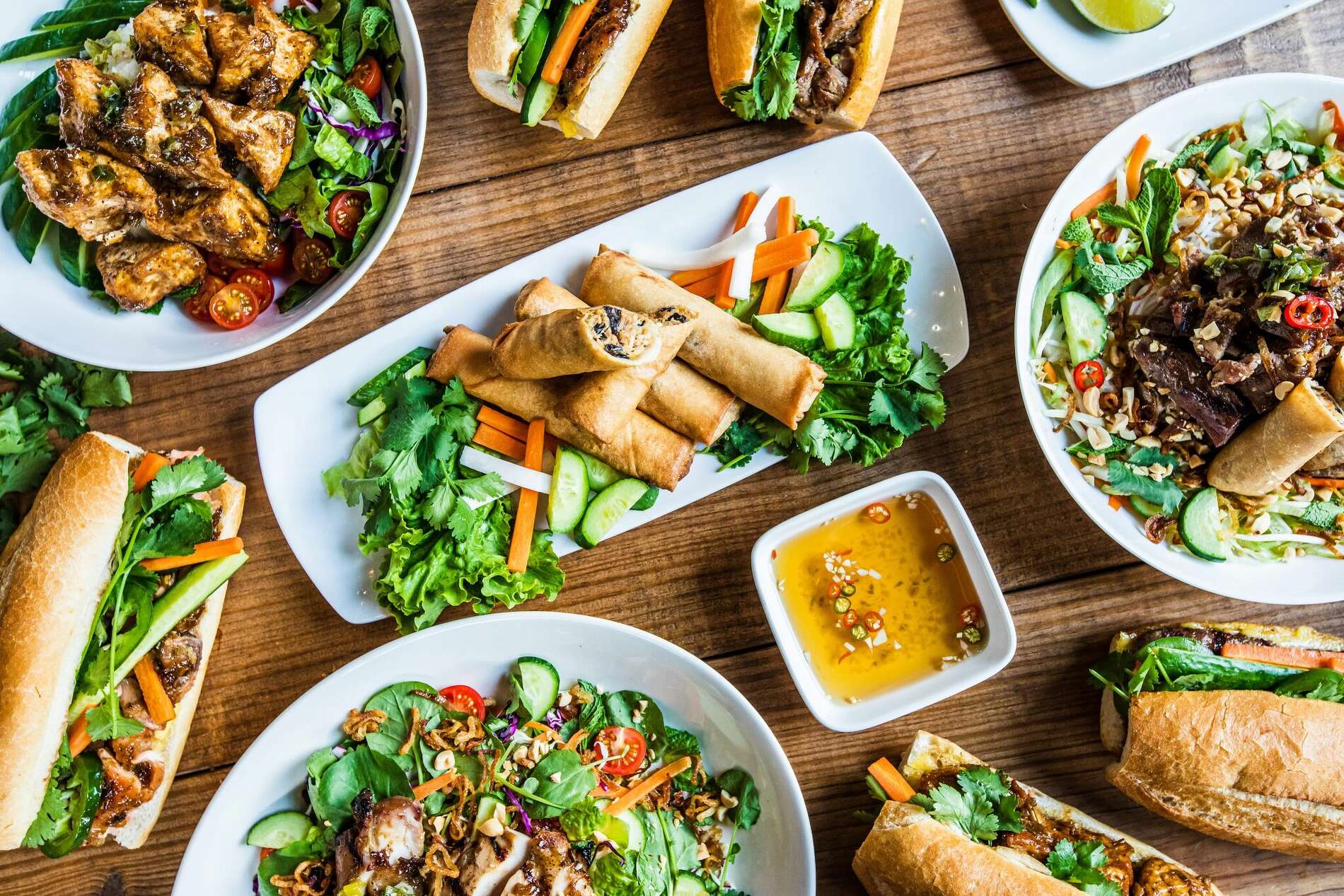 credit: saigon hustle
Drive-thru Vietnamese could be the next big thing in the U.S.
People in the States are all about keeping on-schedule, getting things fast and moving on with their lives.
Saigon Hustle is trying to fit some Vietnamese yum into those fast-moving lives, adding some Banh Mi to the drive-thru lifestyle. The first location is in Houston, TX, but the owners have plans to spread fast food spring rolls across the country.
The pandemic seems to have only helped their plans. More people are choosing drive-thrus and outdoor seating (which the first location also has) instead of indoor dining. I know I am.
And maybe this will encourage more people in the U.S. to break away from the traditional meat and potatoes diet and explore new tastes.
I mean, they don't even have to get out of their cars!


News By The Numbers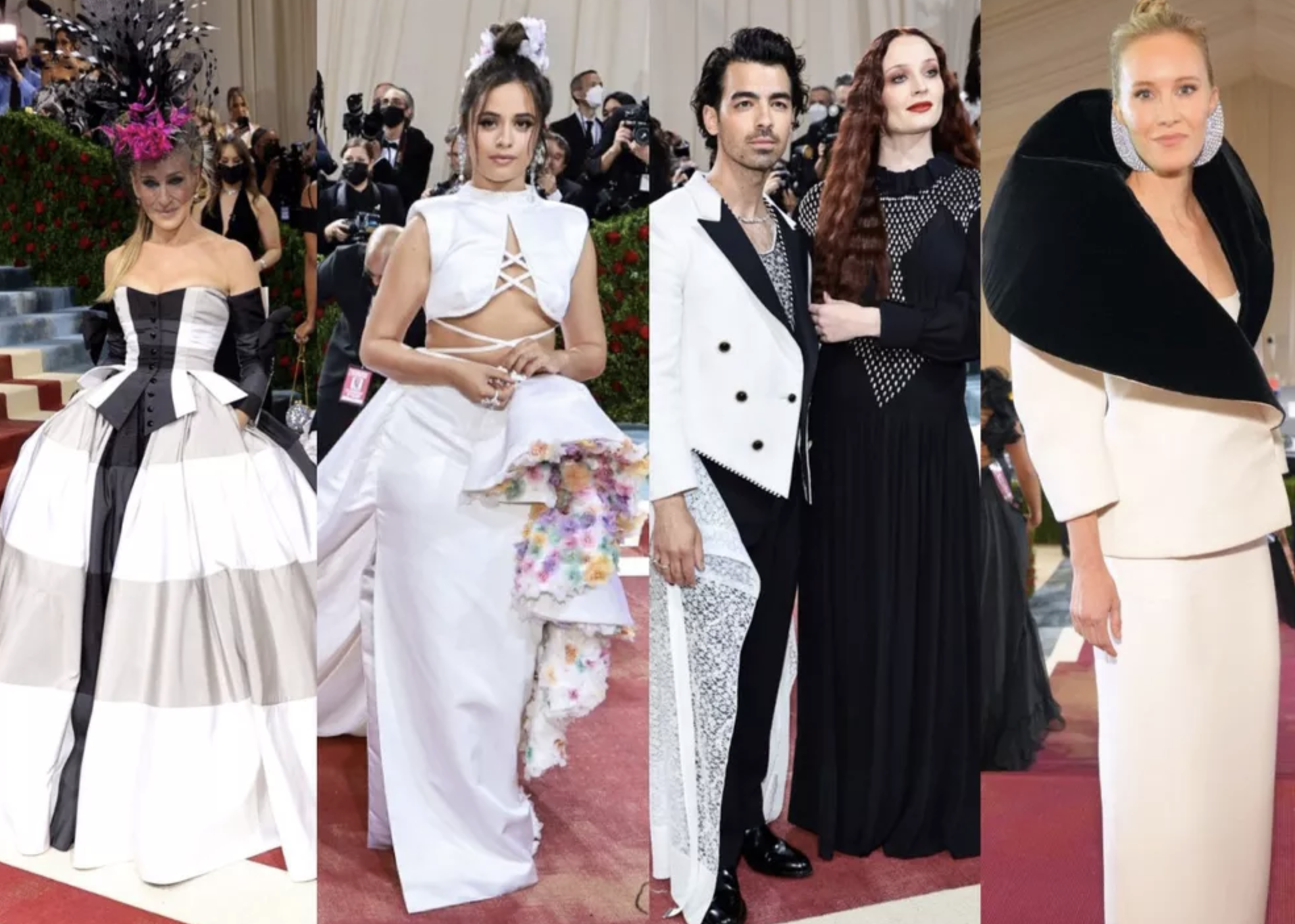 $35,000. That is how much a ticket to the Met Gala reportedly is. The gala, a fundraiser for The Met's Costume Institute, happened last night. Many celebs went for free, but the rest of the guests shelled out between $35,000 and $36,000.
70. That is the number of people who were enslaved by Harvard University staff and faculty in the years between the school's founding in 1636 until 1786, when slavery was banned in Massachusetts. The school released a report detailing this and other ties to slavery. Harvard is planning for many next steps, including monetary reparations.
About 3 hours and 30 minutes. That is how long MyPillow CEO Mike Lindell lasted after returning to Twitter Sunday. He was permanently banned last year. His new account was quickly suspended because… uh… he's permanently banned.


What's Trending?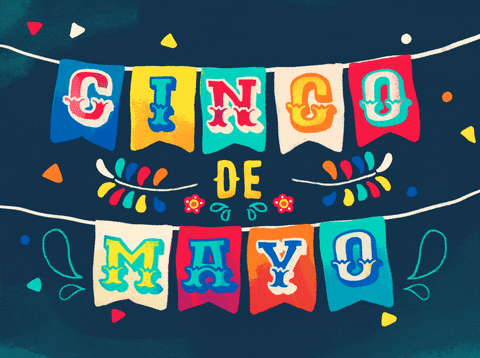 credit: giphy
Cinco de Mayo is trending, either because people are trying to make plans for it or they don't know when it is. I hope it's the first one.
Mental Health Awareness Month is trending because the U.S. celebrates that in May.
Elijah McCoy is trending. The groundbreaking Black inventor was featured on the Google doodle yesterday. The desire for his authentic designs was likely where the phrase "the real McCoy" came from.
Teacher Appreciation Week is trending because that is this week in the U.S. I thought it was last week, so thanks, internet, for letting me know I still have time to give the teachers some love! They definitely need it.


Share The Love
Become a friend of Morning Invest by sharing this newsletter with someone you love.
When you do, we don't just give you a pat on the back and say, "Well done old sport." We give you actual rewards that'll make everyone jealous.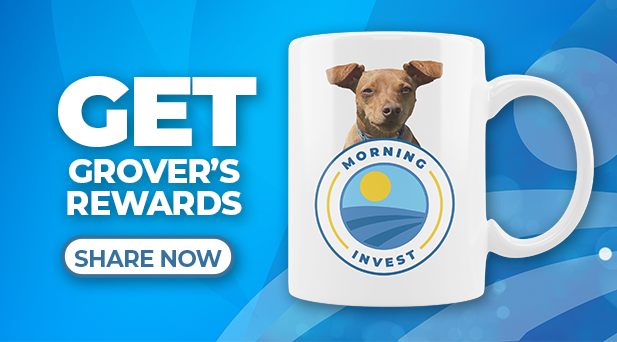 Or copy & paste your referral link to others: