| TOGETHER WITH | |
| --- | --- |

Happy Wednesday.
Nonprofit research group First Street now has a risk lookup tool for people in the U.S. to see how vulnerable their homes are to environmental factors like floods and wildfires. Unless people make big changes, there will soon be no need for these tools. #ClimateCrisis #AllAtRisk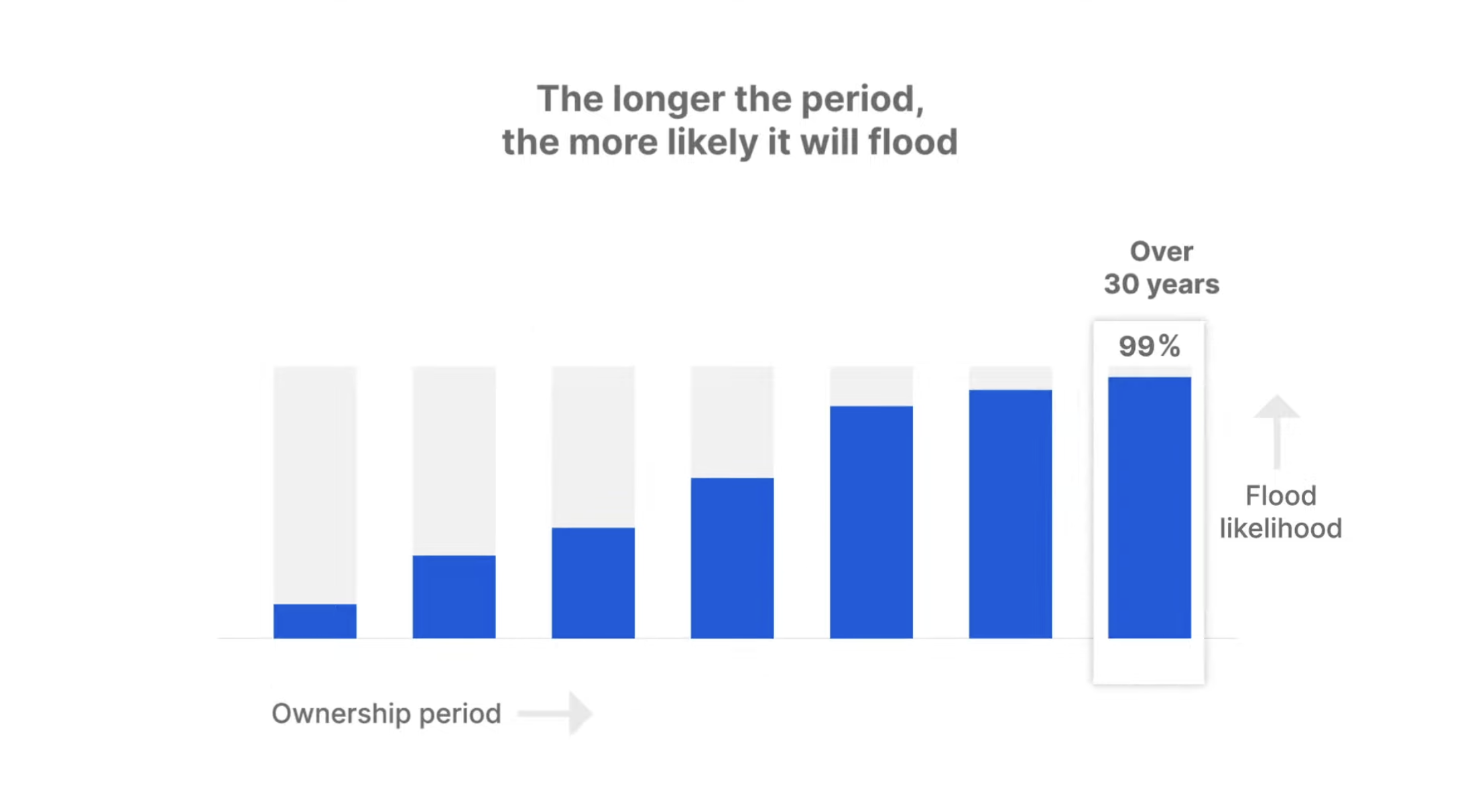 In Case You Missed It.
🗳 Primary roundup: The Joe Manchin-Kirsten Sinema wing of the Democratic party lost big last night with a clear message from voters: start doing something. GOP Rep. Madison Cawthorn lost after Republicans threw the kitchen sink at him with seven challengers. Dr. Oz is headed for a runoff election in Pennsylvania's Senate race against Dave McCormick.
🇱🇧 Lebanon's final election results are in. The militant Hezbollah group and its allies lost the majority and a surprising number of new faces won seats. There is now no clear majority in the coalition government.
🇸🇪 Sweden is joining Finland in pursuing NATO membership, but Turkish President Erdogan is standing strong against letting the countries into the alliance. On the other hand, Putin suddenly doesn't seem to have a problem with it.
🫢 A new Twitter audit released overnight shows that 50% of President Biden's 22 million Twitter followers are fake.
🤠 Harrison Ford and Helen Mirren are set to star in a new 'Yellowstone' prequel set in 1932. Yes and yes.
🇨🇳 The Associated Press has partially verified a list of imprisoned Uighurs in China that shows the Muslim-majority population is being sent to prison at the highest rate in the world, nearly 1 in 25. China's so-called "War on Terrorism" crackdown on the Uighur population is highly suspect, with one person getting seven years for "gathering the public to disturb social order." Another was sentenced to 11 years for disturbing social order and "picking quarrels and provoking trouble."
Coronavirus Update: 😷


| | | | |
| --- | --- | --- | --- |
| | Bitcoin | $29,985.50 | |
| | | | |
| --- | --- | --- | --- |
| | Ethereum | $2,039.02 | |
| | | | |
| --- | --- | --- | --- |
| | Cardano | $0.5646 | |
| | | | |
| --- | --- | --- | --- |
| | Dow | 32,654.59 | |
| | | | |
| --- | --- | --- | --- |
| | S&P | 4,088.85 | |
| | | | |
| --- | --- | --- | --- |
| | Nasdaq | 11,984.52 | |
*Stock data as of market close, cryptocurrency data as of 5:00 am ET.


The Lead: America's Campaign Financing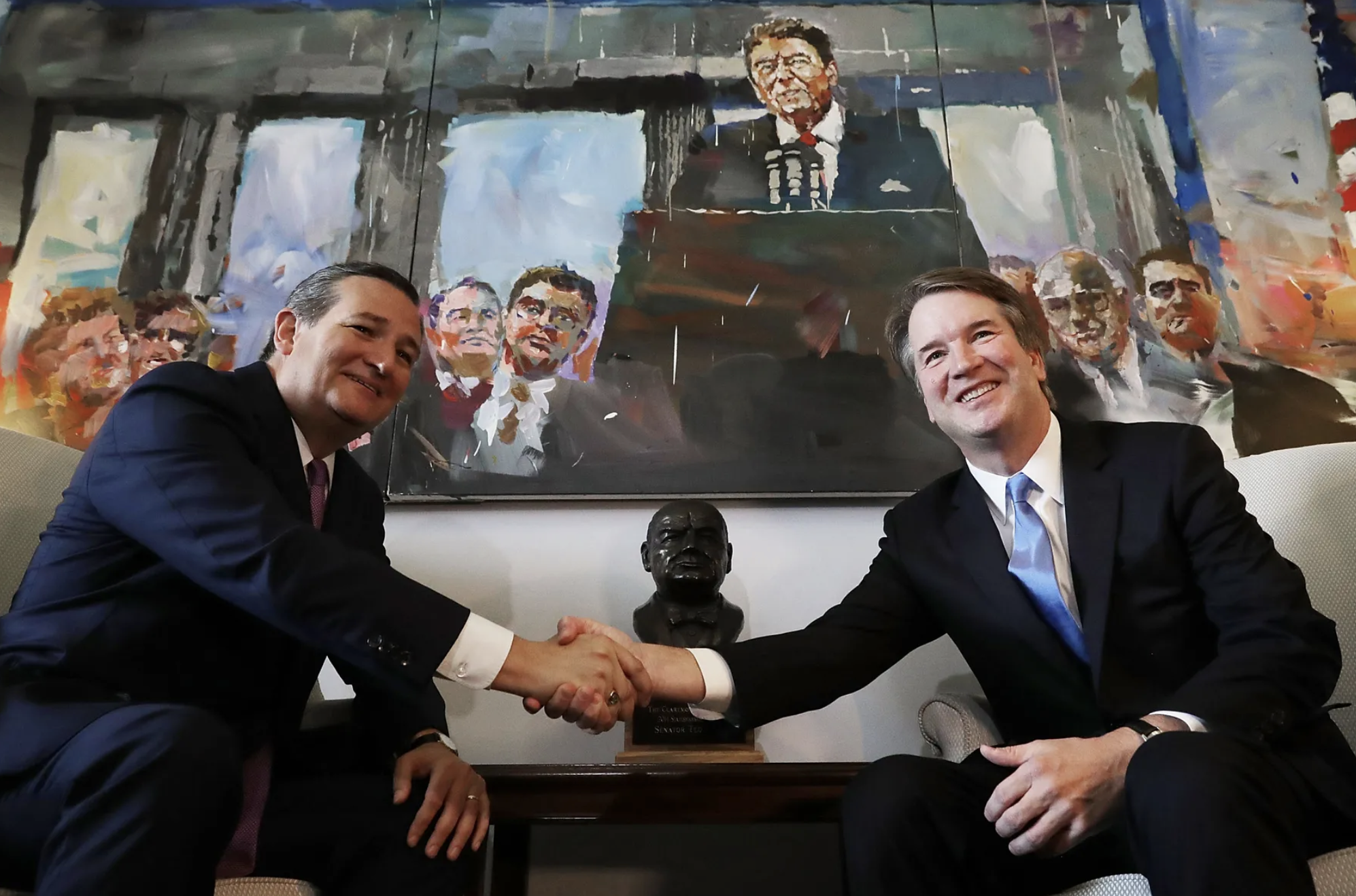 credit: getty
Campaign finance laws are slipping away in the U.S.
Federal Election Commission v. Ted Cruz for Senate
SCOTUS says Ted Cruz can get the $260,000 he loaned his campaign repaid (by campaign donations post-campaign). The High Court ruled that the law limiting that amount to $250,000 violates a candidate's First Amendment rights.
Because money is speech. Especially lots of it.
Now there's nothing to keep rich candidates from tossing money at their campaigns. Not when they know they can fundraise afterward, win or lose. But grassroots candidates? Sorry, not sorry.
Redboxing
Even while federal campaign finance laws still exist in some form, candidates are finding ways around them. For instance, candidates are not legally allowed to coordinate directly with super political action committees (Super PACs) to reach voters. But Super PACs don't have any limits on how much they can spend, so some candidates have found a way to hit that money train.
It's called "redboxing." That's because the information the candidate wants to get to the Super PAC is often in a literal red box on their website, with words like "voters need to know." This is then followed by downloadable B-roll, stock footage the candidate wants voters to see.
You know, in case anyone was looking. If a Super PAC happens to find that stuff, who can stop them???


I'll See You In Court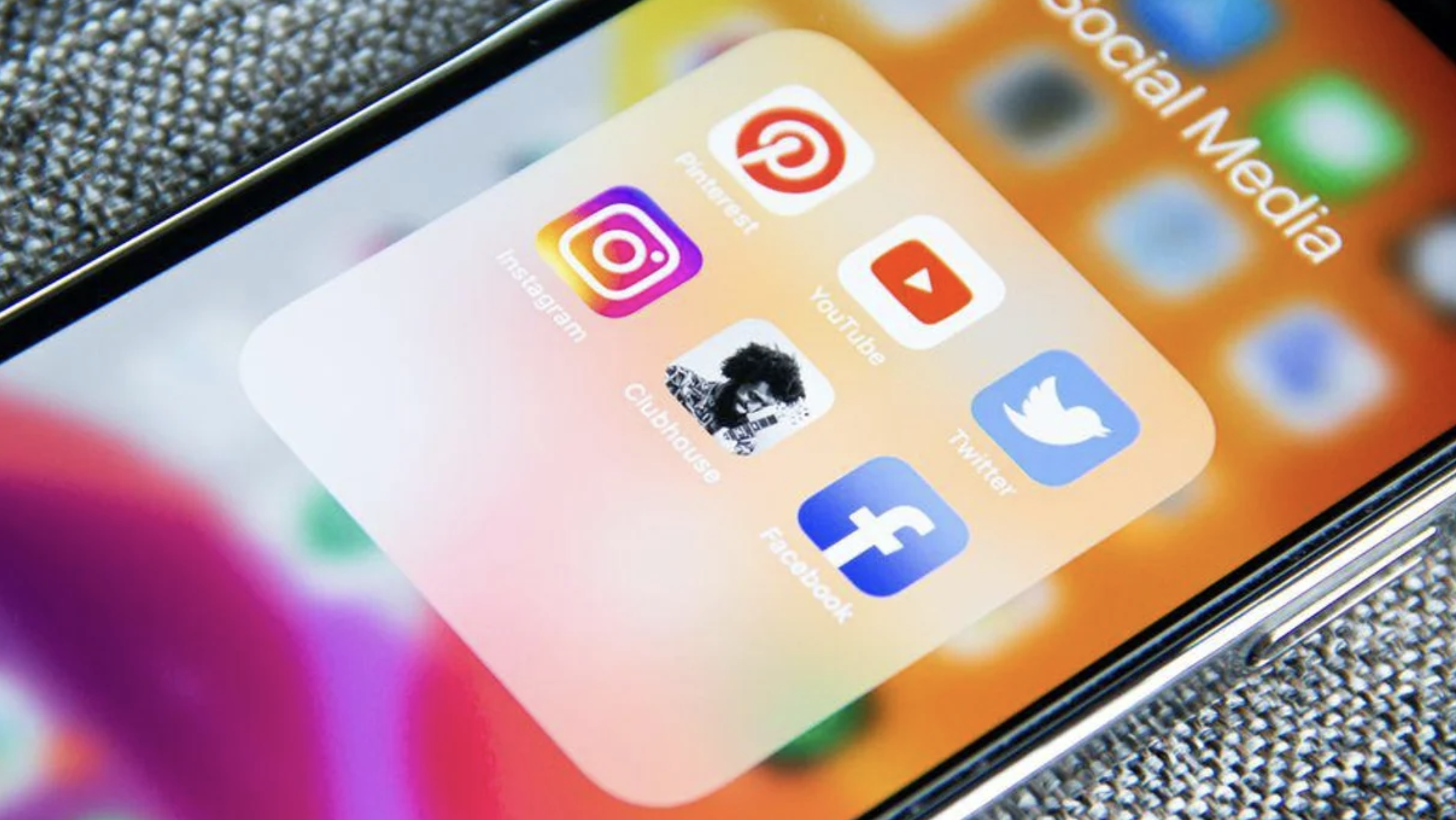 credit: getty
A judge in Texas is not waiting for Elon Musk to stop tech companies from censorship. Now Texas residents can sue for it.
The new law allows Texas residents to sue companies such as Facebook, Twitter, Google and the like if they "block, ban, remove, deplatform, demonetize, de-boost, restrict, deny equal access or visibility to, or otherwise discriminate against expression."
Interestingly, the law does not prevent companies from doing those things. It just opens the door for them to be sued for doing those things whereas previously they could not. Can we just take a moment to notice this privilege that most citizens do not have!? If big tech companies can now face litigation over these moves, it will get expensive and exhausting for them. But will they stop doing it?
The law was born out of Texas Republicans' frustration that tech platforms discriminate against their party of others. It doesn't help that a Twitter executive admitted exactly that on camera recently.
Tech platforms block, ban and demonetize users and do not have any burden of proof or explanation. This will change as courts tackle this issue and some say it could go all the way to the Supreme Court. We haven't seen the last of this.


Get 6 Free Stocks with Webull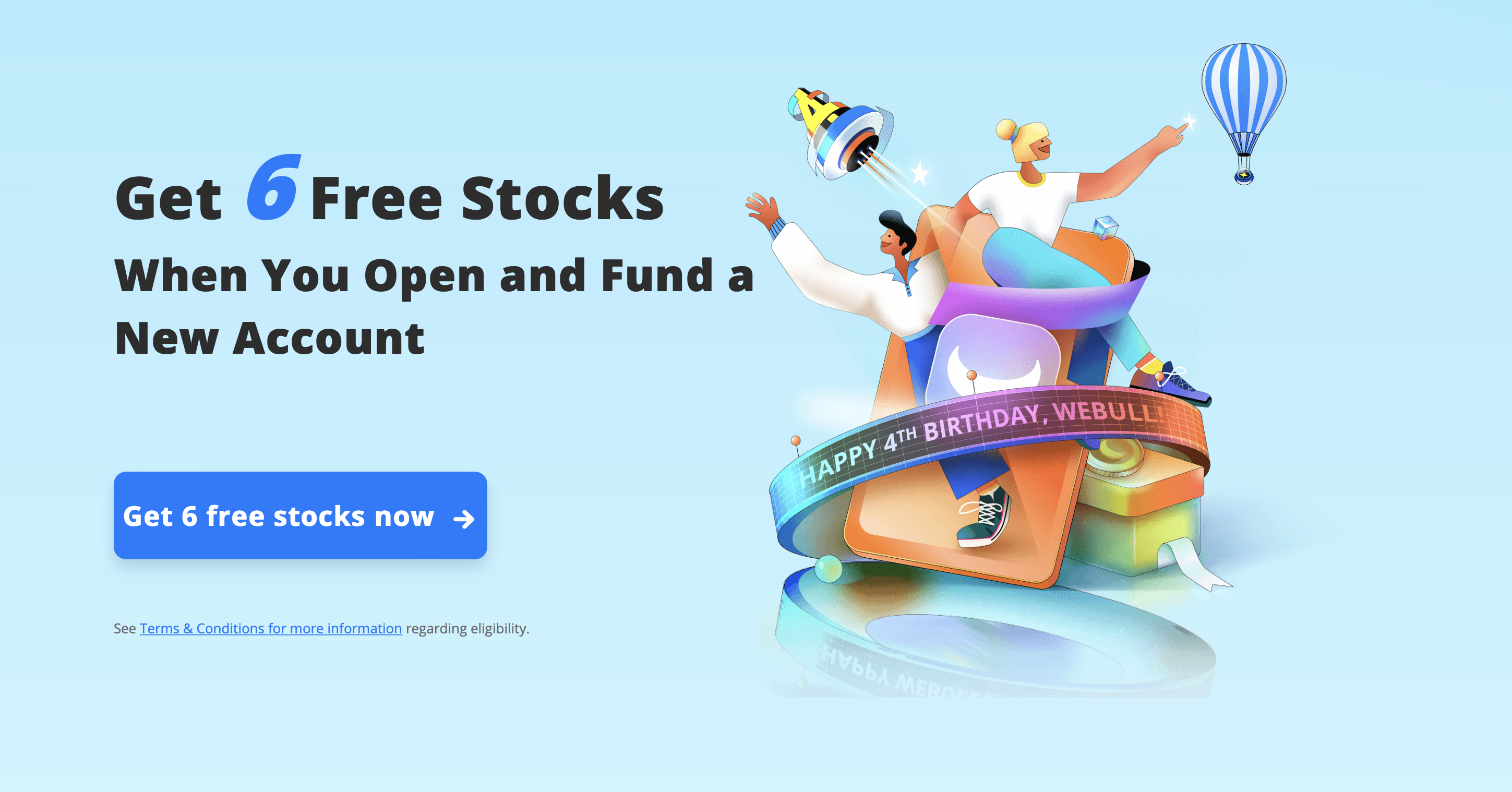 Webull is giving away thousands of dollars in free stock and crypto.
Right now through June 9th, new users will be receiving two free stocks just for opening a Webull account valued up to $300; and then you'll grab another 4 free stocks valued at $3,000 for making an initial deposit. Click here to get started.
The reason they're rolling out this promotion is that they're launching they're celebrating their 4th anniversary.
Simply click here and start an account. Even if you never do anything else with the account you still get that free money.
With Webull you can invest in thousands of companies using their trading tools and analytics to create your own financial portfolio. And the best part is $0 commissions and no deposit minimums. I remember when I used to pay $6 per trade with some other companies. Not any more thanks to Webull.
Sign up today and get your free stocks. Thanks, Webull.


Netflix's 'Heartstopper' Changes The Rules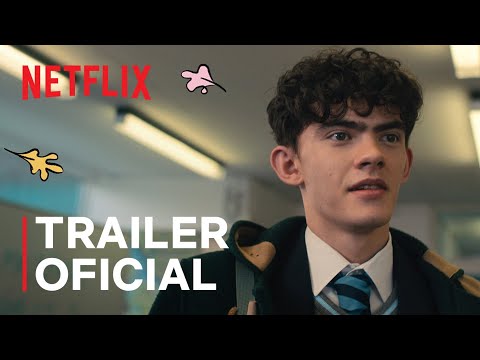 credit: netflix
British Netflix series "Heartstopper" is helping queer TV and film shift from coming out trauma stories to (adorable, wonderful) coming-of-age stories.
(Full disclosure: I, Amanda, am now on my third rewatch of this series.)
In the webcomic and graphic novel series Heartstopper, author/illustrator Alice Oseman introduces us to Charlie, an openly gay teen who was outed last year. We get a sense of how bad it got then, but when we meet him, he knows and is okay with who he is (at least the gay part of who he is), and so is almost everyone else.
This idea that queer people are just people has become increasingly common in queer literature, but the Netflix adaptation extends it out to a wider audience, boosting it with cartoon hearts and leaves, as well as enormous smiles from Charlie (played by Joe Locke), his crush Nick (Kit Connor), and all their friends. Smiles that make a certain me's face respond in kind. (Seriously, my cheeks are sore from all my beaming.)
This series is one of the first popular TV shows to feature gay teens being themselves instead of undergoing some trauma or turmoil about coming out or being gay. In Heartstopper, we watch the characters be teenagers, with all of their love, hope, uncertainty, and awkwardness that is only sometimes centered on their sexuality. That's how it was for me, and I know so many other people in the LGBTQIA+ community whose lives have not revolved around who they choose to love.
The series is super popular and the books are all on backorder at most bookstores (including Amazon), so I hope rom-coms and joy are where we're headed with queer TV and film. The trauma can be real–too real–but it's not all there is. There is room for romance and fantasy, for popular media that doesn't perpetuate the myth that being queer is something dangerous and lascivious that needs to be banned from schools.
We don't know yet if there will be a season 2, and Netflix is unpredictable, but come on! There is an obvious appetite for this. My cheeks can take it, I promise.


Liking The Triking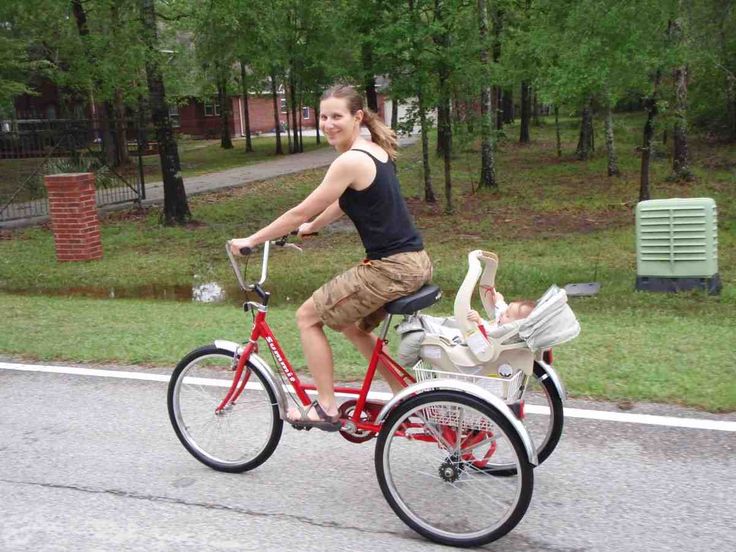 credit: pinterest
An increasing number of adults are triking it out. And liking it.
The pandemic helped folks get back on the bike, with U.S. sales rising 60% from pre-pandemic 2019 to 2020. Market research firm NPD Group says the increase was particularly notable for the three-wheeled variety.
Turns out, lots of people need training wheels to make it through this burning world.
Tricycles are an eco- and a heart-friendly way to get where you need to go. They're very hard to fall off of, and they usually come with a big old basket that sits between the back wheels so you can haul groceries and the like.
Electric tricycles take that one step further, adding speed to the equation. SixThreeZero's EvryJourney e-trike can go up to 25 mph with pedal assist. Sure, it's $2,200, but it's still cool.
These tricycles aren't for everyone, of course. They're wide, so they're not great for small spaces or crowded sidewalks. But more adults are returning to their tricycle roots, and if it helps fight the climate crisis, I'm all for it.
Coloring books, tricycles, what childhood thing will we return to next? Sippy cups? Building blocks?


What's Trending?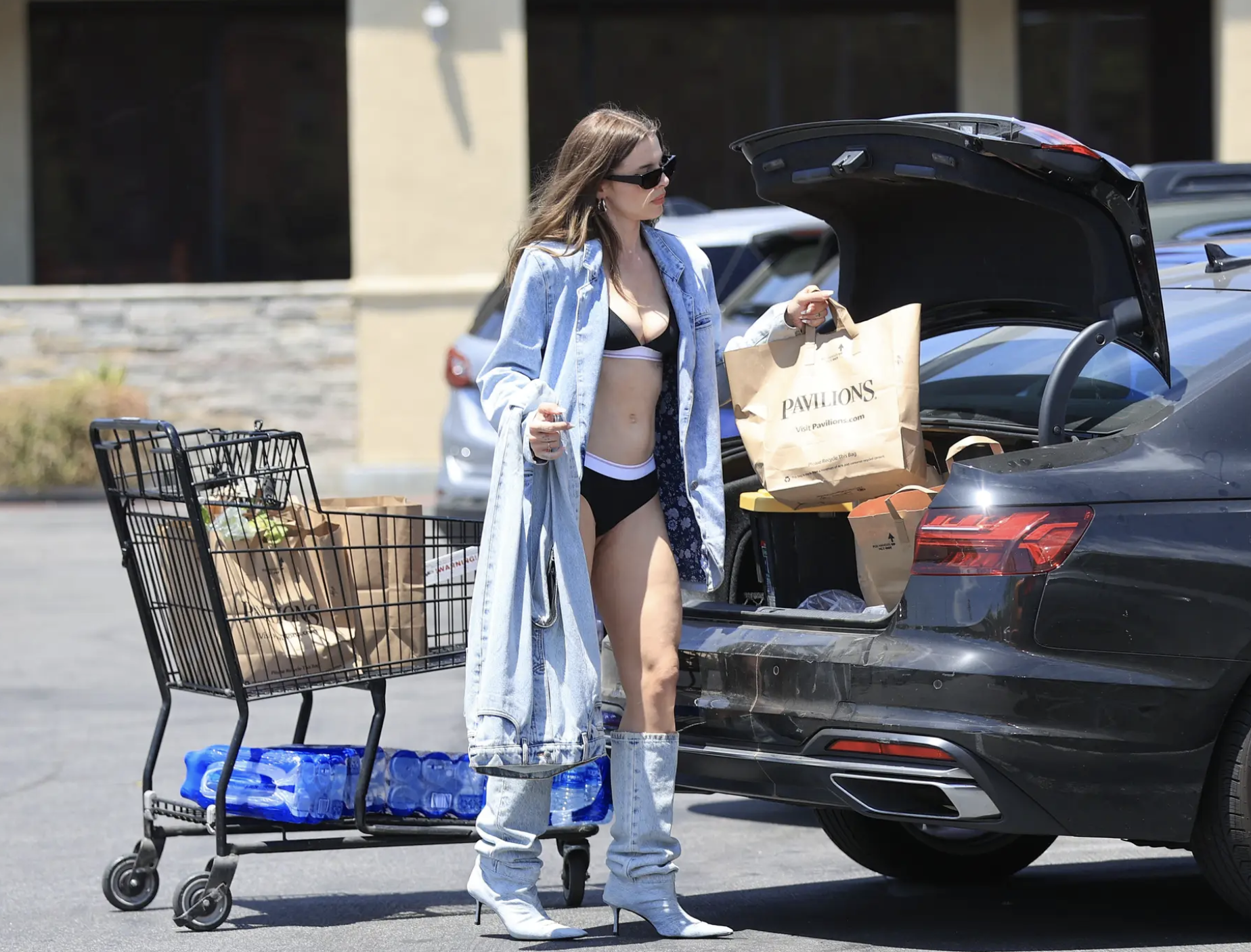 credit: gc images
Julia Fox is trending because the actor says wearing underwear to the grocery store should be "socially acceptable." She did that on Sunday. I have a bigger problem with all the plastic water bottles she's buying, but that's just me, Clayton.
The Starry Night is trending. Lego unveiled its new set inspired by Vincent Van Gogh's Starry Night painting. It is 2,316 pieces of incredible.
Powell is trending because U.S. Fed Chair Jerome Powell says he won't have "any hesitation" about hiking interest rates until inflation falls.


News By The Numbers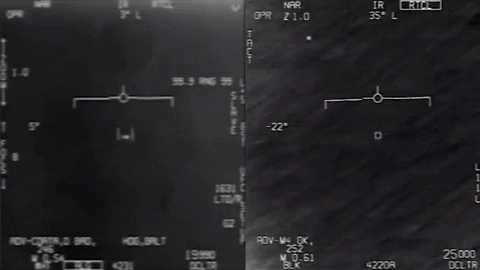 credit: giphy
400. That is around how many UFO reports the U.S. military now has in its database, a Navy official said in a congressional hearing Tuesday. Now that the military is listening, people seem to be dusting off their old stories: that's up from 143 in a report released a year ago.
Two weeks. That is how long baby formula manufacturer Abbott says it will take to get production started at its Sturgis, Michigan, site if a court approves the consent decree it reached with the U.S. FDA. Caregivers would then have to wait another six to eight weeks before it reaches the (currently close to empty) shelves. Let's make this happen!
499. That is how many articles Chile's new draft constitution has, which would make it the world's longest if it is approved. The document will go up for a vote in September to replace the current Pinochet-era constitution, but only 38% of Chileans say they will vote for it.


Today's Live Show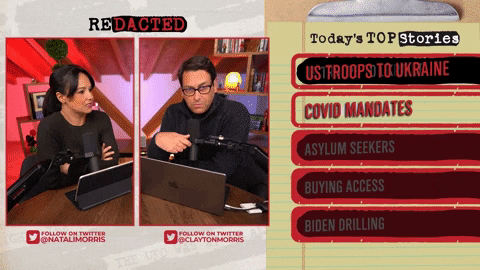 JOIN US TODAY AT 4PM EASTERN TIME
After being banned by YouTube for two weeks our live show is back today at 4PM Eastern. As you can imagine we have a lot to talk about. Be sure to subscribe and turn on the BELL notification so you'll be notified as soon as we're live today. Click here to RSVP and I'll see you at 4 PM Eastern.


Share The Love
Become a friend of Morning Invest by sharing this newsletter with someone you love.
When you do, we don't just give you a pat on the back and say, "Well done old sport." We give you actual rewards that'll make everyone jealous.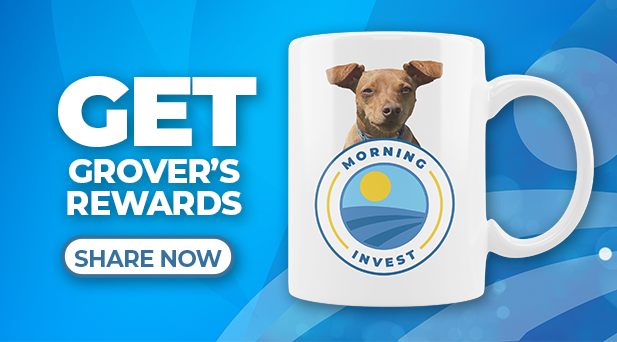 Or copy & paste your referral link to others: