| TOGETHER WITH | |
| --- | --- |

Happy Tuesday. Maury Povich is retiring after 31 seasons of the Maury show. Povich is 83 years old and maybe has had enough of pretending to care about people's family drama?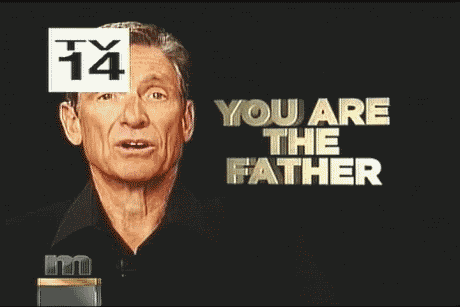 credit: giphy
In Case You Missed It. 
🌏 The SEC has proposed to require U.S. companies to disclose their climate risks and greenhouse gas emissions.
🍎 Apple suffered a service outage on Monday so no, it wasn't just you.
🇨🇳 China has ordered Bing to suspend its auto-suggest function.
🇷🇺 A Russian court has upheld a ruling calling Meta an "extremist organization." If self serving is how we define extremist, then yes.
🧴 Jorgens moisturizer has been recalled due to possible bacteria contamination.
🍟 McDonald's is bringing back Szechuan sauce for a limited time and people are happy about it.
🍼 Baby rice cereal sold at Walmart is being recalled due to arsenic. Which is bad for babies.
Covid Update 😷:
A new study suggests that people who had Covid are 1% more likely to develop Type II diabetes.
Hong Kong will lift flight restrictions and shorten quarantine time starting April 


| | | | |
| --- | --- | --- | --- |
| | Bitcoin | $42,251.25 | |
| | | | |
| --- | --- | --- | --- |
| | Ethereum | $2,991.16 | |
| | | | |
| --- | --- | --- | --- |
| | Cardano | $0.9394 | |
| | | | |
| --- | --- | --- | --- |
| | Dow | 34,552.99 | |
| | | | |
| --- | --- | --- | --- |
| | S&P | 4,461.18 | |
| | | | |
| --- | --- | --- | --- |
| | Nasdaq | 13,838.46 | |
*Stock data as of market close, cryptocurrency data as of 5:00am ET.
Markets: European stock futures are pointing to another red day thanks to Jerome Powell's hawkish tone. His tone pushed the Dow industrials down about 1% and oil prices jumped.


The Lead: Don't Call It A No-Fly Zone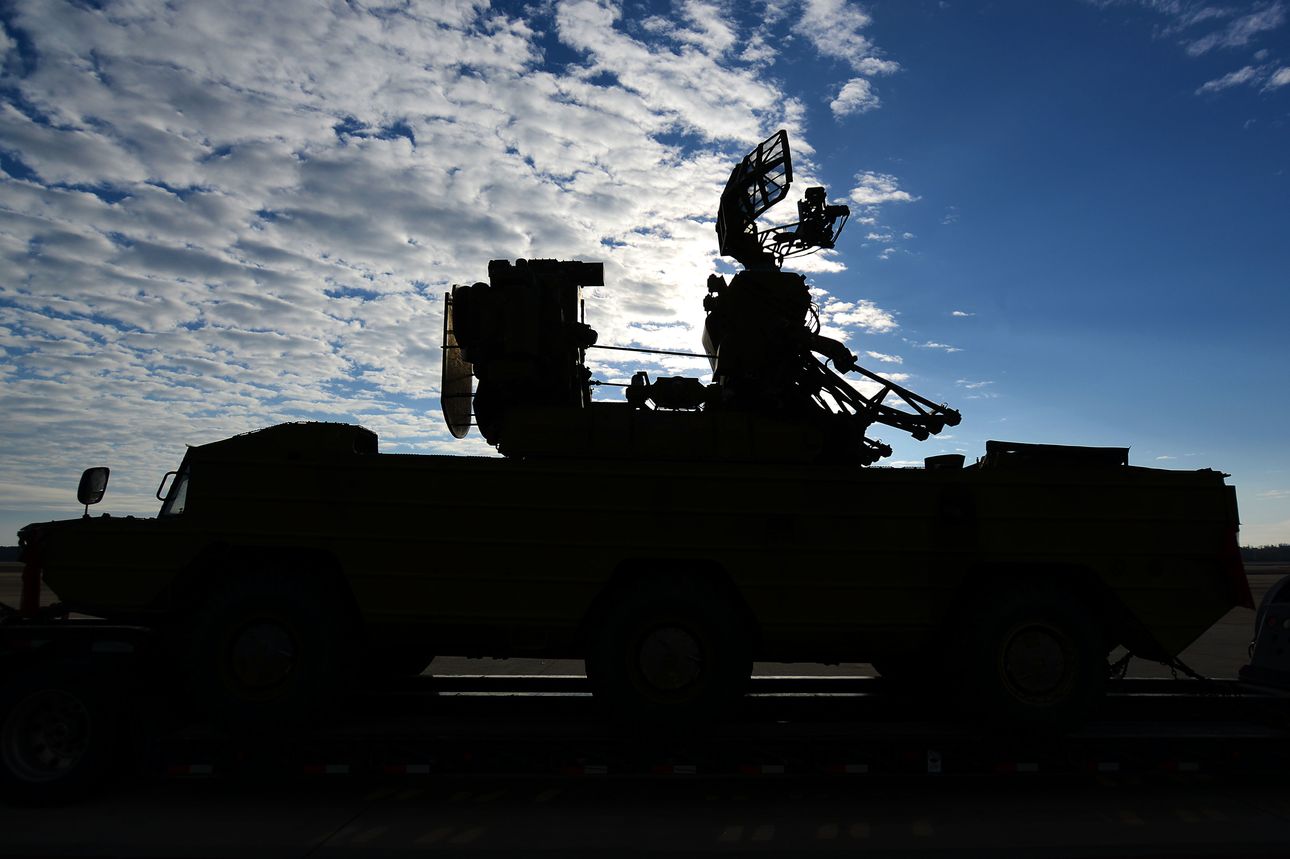 credit: airforce
The United States is sending Russian-made defense equipment to Ukraine to defend itself against Russia.
U.S. officials said that Ukraine's military is familiar with these types of weapons. One would think that Russia is too. These are missile defense systems that U.S. officials said are decades old.
If you think it feels sneaky that the U.S. has these weapons, you're not wrong. It is also sneaky to arm and train one nation for a no-fly zone that you *say* you do not support. How can the world be sure that Russia will not consider this act as something that would justify direct confrontation? We can't.
President Biden will fly to Brussels this week to discuss a NATO response to the conflict.


Bye Bye Medical Debt, Well Not Quite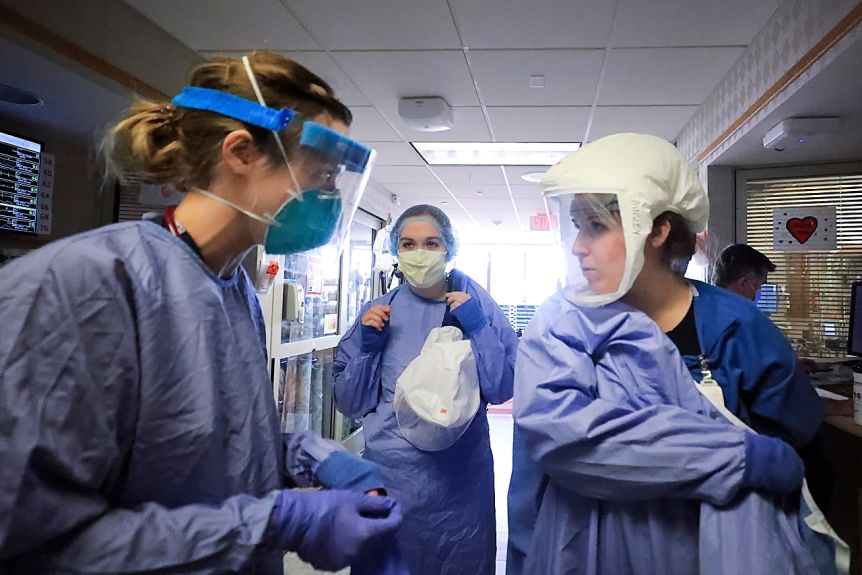 credit: getty
Americans will no longer see medical debt on their credit reports. This is a move that could remove more than $88 billion in debt from consumer records.
Equifax, Experian and TransUnion – the three major credit reporting agencies – all agreed to remove nearly 70% of medical debt from consumer scores. The debt that will be removed will be for consumers who faced unexpected medical bills that they were unable to pay. For example, people who had sudden injuries, ambulance rides and hospitalizations.
This will help to increase otherwise good credit scores by removing these misfortunes. Experts say that it will especially help low-income and young consumers.


Invest In Crypto Using a Tax-Free Account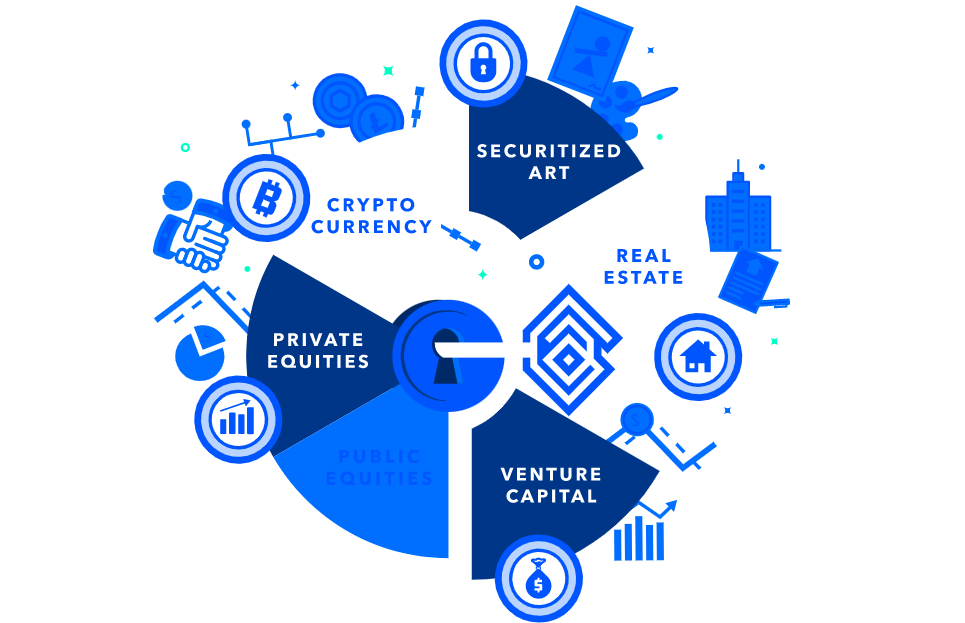 Get $50 just for opening an account and you get more out of your IRA with a self-directed IRA from Alto®, you can invest your retirement dollars in alternative assets.
Did you know the majority of people are investing in cryptocurrency through a taxable account when they could be using an IRA and avoiding or deferring the taxes?
Want to truly diversify your retirement portfolio? Me too. I discovered an easy way to add bitcoin and other crypto into an IRA … Alto CryptoIRA.
Do you have any investments outside of the stock market? Most of us don't but many professional investors do. Now there's an easy way to invest like them: Alto CryptoIRA.
Open an Alto CryptoIRA account with as little as $10. Just go to AltoIra.com to start investing in cryptocurrency today! Use our link above and get $50 for just opening your account.


Virtual Kidnappings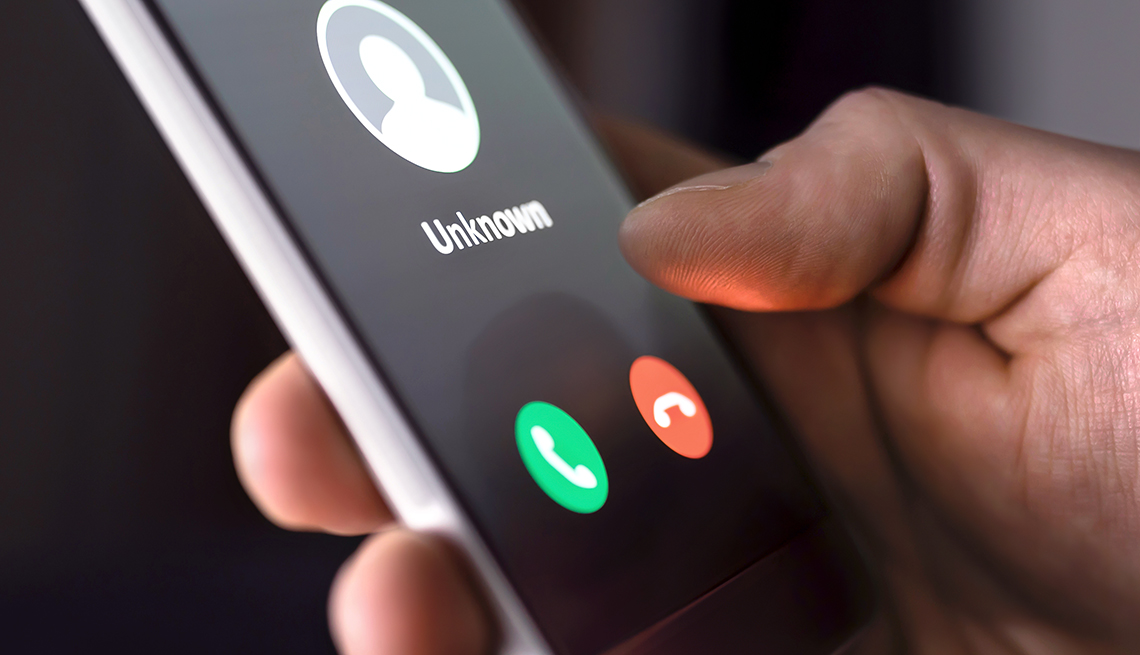 credit: aarp
Virtual kidnappings are a thing. Listen to this latest scam and beware.
Someone calls you and tells you that they have your child. They play a rushed clip of the child's voice in distress and tell you not to call or text anyone but instead to get in the car and drive to the bank and withdraw money for ransom and wire it with a money telegram service.
In reality, they do not have your child but play on your paranoia to force you to follow their orders and not verify. The FBI only recently began to call these "virtual kidnappings" and says that they are "telephone extortion schemes." Cases like these doubled in 2020 and they can involve not just children but also elderly parents and spouses who were never abducted.
"It's literally cold-calling," one FBI agent said. "We'll see 100 phone calls that are total failures, and then we'll see a completely successful call. And all you need is one, right?"
The FBI says that the scammers could use deepfake technology to simulate your loved one's voice. So how do you not be that one that falls for it? The FBI says to "just hang up" but how are you going to do that when you can't be sure that someone doesn't have your child?


Peter Picked a Pack of Pickelballs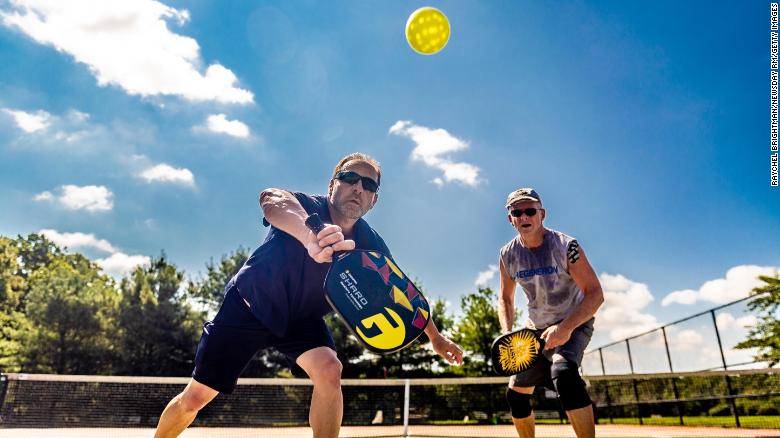 credit: cnn
Pickleball is all the rage in the U.S. The USA Pickleball Association says that 4.8 million people now play it, an increase of 39.3% in the last two years.
What is pickleball? I had to look it up myself. It is a racket/paddle sport that is like tennis only the ball is less bouncy and the players serve underhand. Also, the net is lower.
Why is it so popular in recent years? Maybe because it's easy to learn and the gear isn't expensive. It is also easier on the body with smaller courts and less running around. Experts say that the gear sold out when lockdowns went into effect and the popularity of the sport seems to have stuck.
And what does it have to do with pickles? Nothing. Legend has it that the person who thought up the sport had a dog named Pickles and they used his balls to play with, thus Pickles' ball.


News By The Numbers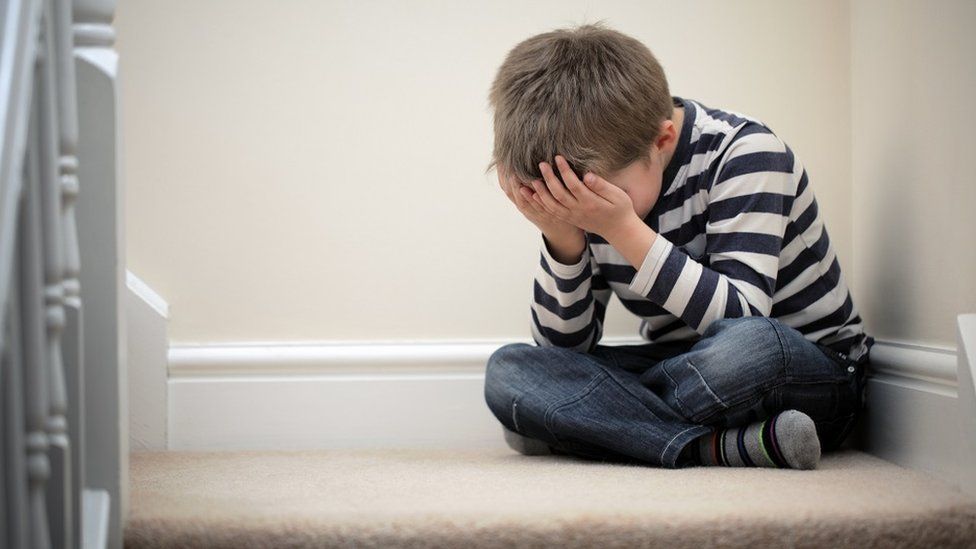 63. That is how many nations have laws against hitting children. The latest nation is Wales where a law went into effect on Monday banning smacking, hitting, shaking and slapping. I don't know the difference between smacking and slapping but I do know that children who receive physical punishment are more likely to have depression, anxiety and lower academic scores than children who do not.
30C. That was the temperature in both the North and South Pole this weekend, which scientists say is an alarming heatwave due to the climate crisis. Break out those photos of Santa in beachwear.
93%. That is how many Ukrainians believe that the nation will win in its defense against Russia. That is 93% of those who answered an online survey while their nation was at war so we'll put an asterisk by that data collection methodology.
1,000%. That is how much interest is up in building safe/panic rooms in Los Angeles, according to a company that builds them. Given the increase in robberies and murders in the area, makes sense. No panic though.


What's Trending?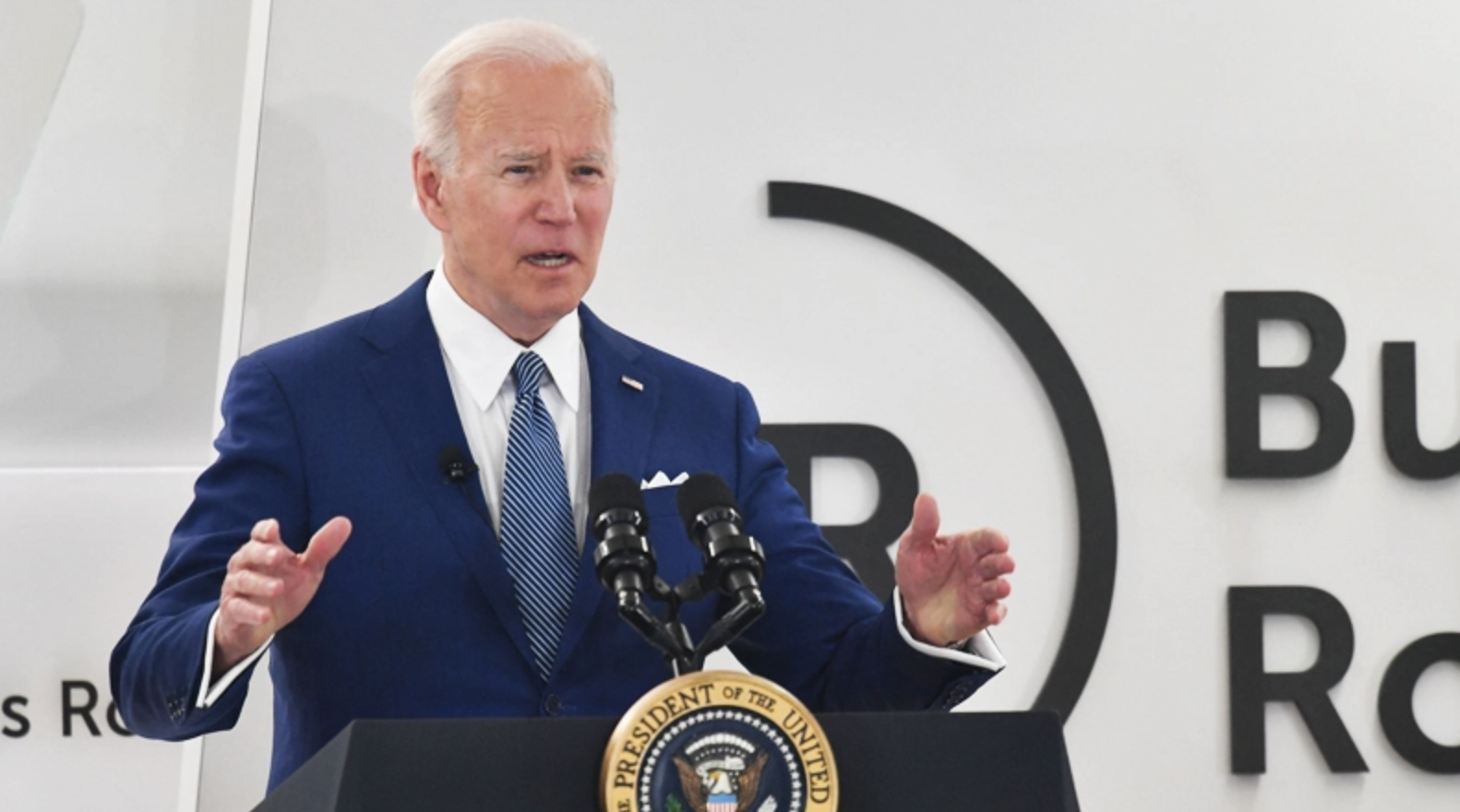 credit: getty
New World Order is trending because President Biden said this phrase in a press conference and people are saying that it is a nod to the theory some hold of a shadow totalitarian government. 
This video is trending because a man fills his RV with gas and due to gas price hikes, the final bill is $944.85! 
Avatar 2 is trending on news that a trailer for the sequel will be shown with the upcoming Dr. Strange movie that comes out in May.
Dan Quayle is trending because this clip of Vice President Kamala Harris went viral and Republicans are saying that she does not sound intelligent at this moment. Democrats are pointing out that former Vice President Dan Quayle also had some unintelligent-sounding moments in his day. 
Kylie Jenner is trending because she used to have a son named Wolf but she said on social media that she changed it because it did not fit him. He is 2 months old. Maybe he'll get a third name in his third month.


Today's Live Show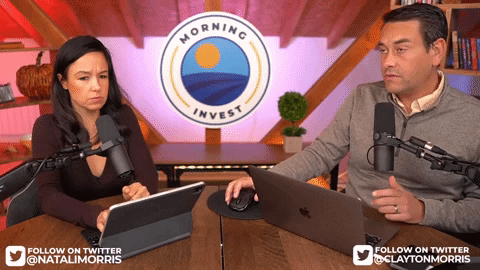 JOIN US TODAY AT 9AM EASTERN TIME
Join us on today's live morning show.  President Biden just said the quiet part about Ukraine out loud yesterday. In a stunning moment Joe Biden claimed that a New World Order aimed at reshaping all of society is here and the U.S. will lead it. We will unpack these comments along with the U.S. effectively setting up a no-fly zone over Ukraine. Click here to RSVP and I'll see you at 9 AM Eastern.


Share The Love
Become a friend of Morning Invest by sharing this newsletter with someone you love.
When you do, we don't just give you a pat on the back and say, "Well done old sport." We give you actual rewards that'll make everyone jealous.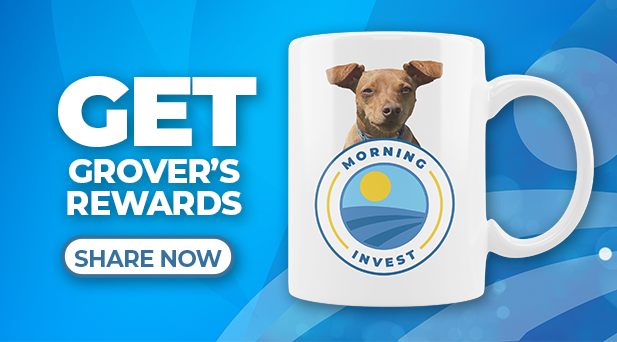 Or copy & paste your referral link to others: