| TOGETHER WITH | |
| --- | --- |
Happy Tuesday.

Did you know that the word Yule is trending on Google right now? People really want to know what it means. So here you go:
Yule derives from the Old English word "gēol," which itself likely comes from older Germanic languages like Old Norse. In Old Norse, the word "jól" was used in poetry to refer to a large celebratory feast. These words eventually evolved into Yule (also known as "Juul" or "Jul" in Scandinavian languages) in reference to midwinter pagan festivals near the winter solstice.
Got it? Just for you, I've lit a Yule log.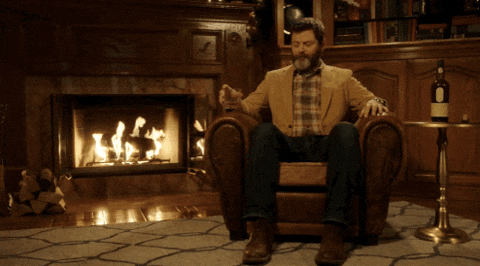 credit: giphy
In Today's Newsletter:
Congress passes a stimulus

Dolphins are getting sick thanks to climate change

Peloton goes Christmas shopping
In Case You Missed It credit: nypost
A naked man was filmed rollerblading on an Ohio highway wearing only a costume panda head.
A Canadian woman drove into a ditch and told authorities that her dog was driving.

Jared Kushner was in Jerusalem yesterday because the U.S. Embassy there was renamed Kushner Courtyard in his honor.

A new study shows that all people with blue eyes are related to the same person from 6,000-10,000 years ago.

A new video shows octopuses punching fish out of spite.

Early reviews of "Wonder Woman: 1984" are not great. The sequel will be available for streaming on Christmas Day.
Coronavirus Update:
Total confirmed cases as of 5:30 p.m. ET Monday: 17,959,886 — Total deaths: 318,782 — Total tests: 230,118,657
CONFIRMING LOAN

Program

Rate

Change

APR

Change

30 year

2.69%

0.05%

2.74%

0.05%

15 year
2.33

%

0.10%

2.40

%

0.11%
Congress Finally Gets Its Price Right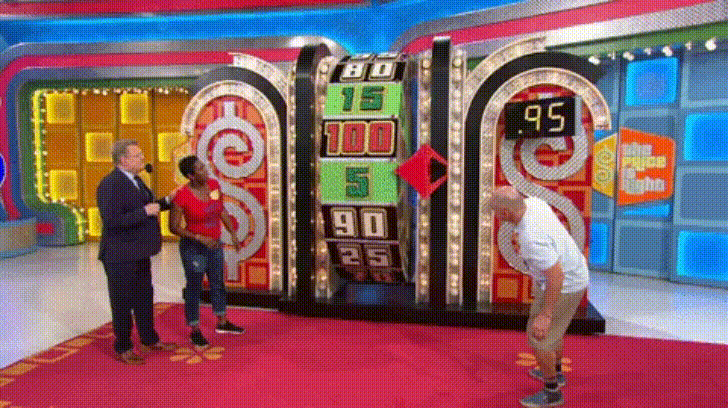 credit: giphy
Congress approved the $900 billion economic stimulus package on Monday. The bill now goes to the President's desk for him to sign into law.

The bill ended up as a 5,593-page behemoth, including some logical things and some puzzling things. For instance, the bill approves a $600 direct payment to each person, as well as an additional $300 per week for those that are unemployed for 11 weeks. It also offers more money for businesses, schools, airlines, theaters, hospitals, and testing centers.

Some puzzling additions include $1.375 billion for the border wall and $500 million for Israeli Cooperative Programs, aimed at assisting the Israeli military. It also has $33 million for democracy programs for Venezuela. Why are these things for economic stimulus exactly? THIS is why we couldn't give more relief to the American people?
Democratic leaders said that this bill will get us through the next few weeks but more is to come when President-elect Biden takes office. More for who? The American people or other countries? No telling.
Bill Barr is on Trump's Naughty List
credit: getty
President Trump desperately wants a Special Counsel investigation into President-elect Joe Biden's son, Hunter Biden, as well as one on the 2020 Presidential election. On Monday, Attorney General William Barr said that this would not be necessary.
Hunter Biden is participating in an existing federal investigation of his tax affairs.

"To the extent that there is an investigation, I think that it is being handled responsibly and professionally," Mr. Barr said Monday. "To this point, I have not seen a reason to appoint a special counsel and I have no plan to do so before I leave."
The special counsel would be up to Barr, who has been fiercely loyal to President Trump up until recently but now he's only got a few weeks left in the job. His successor, Jeffrey Rosen, could give the President what he wants but he too will only have a few weeks before he is replaced by the President-elect's choice so it is unlikely he starts something he cannot finish.
Sponsor: Fund & Grow

What if you could get 0% interest funding in order to buy your first investment property. Or new equipment for your business? You can!

Fund and Grow sets you up with business credit cards with 0% interest rates. The best part is that they work directly with the banks to get you the maximum amount of funding.

When I first started working with Fund and Grow they were able to get me $176,000 with 0% interest. I used that to buy three rental properties that each cash flow around $1,000 a month. This is a fantastic way to kick start your investing journey.

And the best part is you'll save $500 when you pre-qualify and watch the FREE webinar at this link right here.
Gut Busting Breakthrough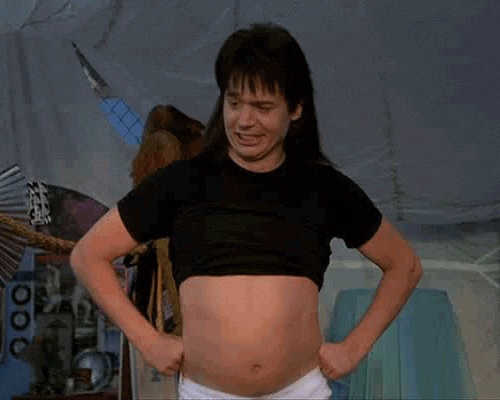 credit: giphy
Scientists have discovered that gut health may help regulate brain function and mental health. Some even link gut health, or lack thereof, to anxiety and depression.
Your gut plays host to millions of microorganisms that regulate more than digestion. Your personal collection of microorganisms is called your gut flora and in recent years scientists have increasingly been able to link a healthy flora as the key to optimal health. The link to psychiatry is a burgeoning area of this field.

More than 350 million people are affected by mental health issues and scientists hope to use this research on gut flora to help with more proactive treatments and dietary guidelines.
News By The Numbers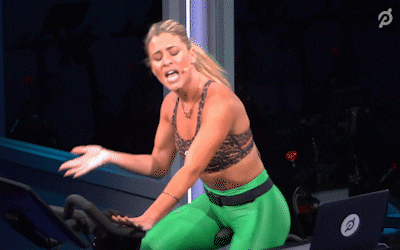 credit: giphy
$420 million. That is how much Peloton spent to buy exercise equipment maker Precor. This will help get Peloton equipment into hotels, gyms, and corporate and college campuses.

70. That is how many cadets were accused of cheating on a math exam at West Point in what is being called the "worst academic scandal since the 1970s" at the Army's prestigious academy.

$23 million. That is how much money a man in Chicago lost because he did not report theft in his bank account in time. The man regularly made deposits but did not keep an eye on his bank statements so he did not know that someone had been stealing from him. This money was his life's savings and the bank says that they cannot help him recover it because he reported it passed the 60-day limit.
Climate Change: In The Flesh
credit: Tim Morgan, Mississippi State University
Climate change has decreased the salinity of the ocean and is causing a fatal skin disease in dolphins. This comes from a new study in "Scientific Reports."
The dolphins develop patching lesions that can cover up to 70 percent of their bodies. This was first observed after Hurricane Katrina but has now been discovered in Louisiana, Mississippi, Alabama, Florida, Texas, and Australia – all places where there has been a drastic decrease in salinity of the water.

Scientists warn that if we do not control climate change, more outbreaks will take the lives of the ocean's dolphins with more and bigger outbreaks.
You Grab The Wine, I'll Grab The Nasal Swabs
credit: getty
Apparently, some people like having their nasal passages impaled for Covid tests. So much so that there is a slang for this penetration. It is called "nussy" and it rhymes with a similar word that starts with a "p."

Urban Dictionary gives a different definition for this word but Twitter has claimed it and now there are videos on YouTube of people doing this in a sexual manner. As someone who has had this test, I find this perplexing. I found it about as far from a sexual experience as one could imagine.
Today's Live Show
Join us at 9 AM EST on our live show as we talk about who's getting money in the next stimulus bill just approved by Congress. Be sure to subscribe and RSVP to our show right here.
Share The Love
Become a friend of Morning Invest by sharing this newsletter with someone you love.
When you do, we don't just give you a pat on the back and say, "Well done old sport." We give you actual rewards that'll make everyone jealous.