| TOGETHER WITH | |
| --- | --- |
Happy Wednesday.
President Biden is scheduled to meet President Putin today but they won't break bread together. According to the Wall Street Journal, each will meet with Swiss President Guy Parmelin separately before meeting one another and the two leaders "aren't expected to share a meal together."
Sounds more like a divorce mediation.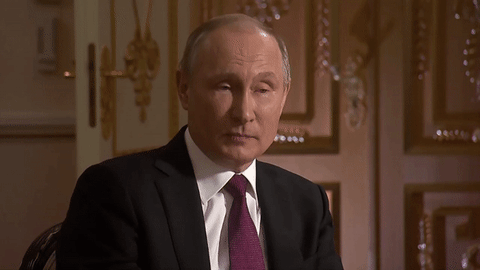 In Case You Missed It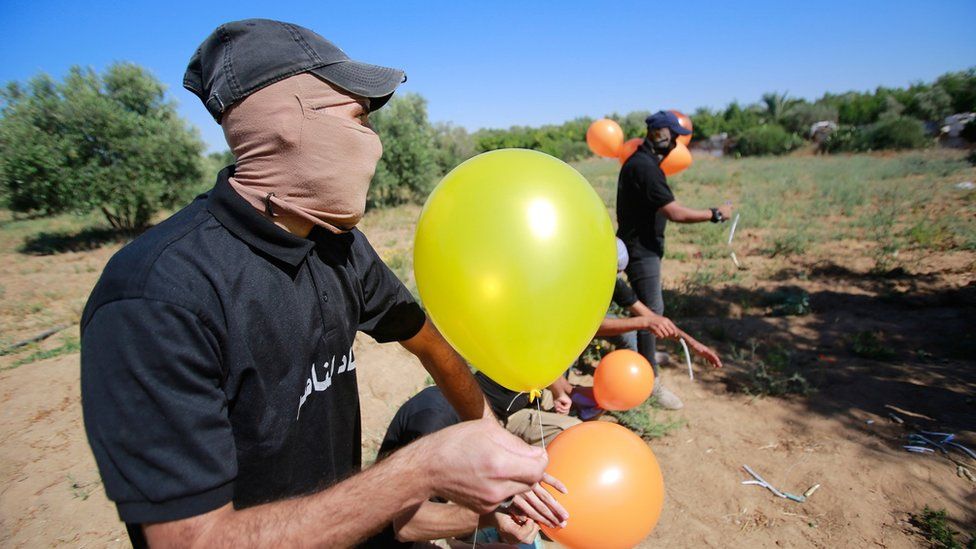 credit: bbc
🇮🇱 The Israeli/Gaza ceasefire has ended. Israel is once again carrying out airstrikes in Gaza, which it says is in retaliation to incendiary balloons launched by Hamas.
🛬 Southwest Airlines grounded all flights on Tuesday due to computer issues.
☀️ Florida Governor Ron DeSantis signed a law requiring all public schools to hold a moment of silence at the start of each day. Teachers may not make suggestions for each students' prayers or meditations.
🚨 The Biden administration released a 30-page plan to fight white supremacy which includes a task force dedicated to domestic terrorism.
🇲🇽 Same-sex marriage was legalized in the Mexican state of Sinaloa.
🕹 Nintendo announced sequels to The Legend of Zelda and Metroid, coming later this year.
​​​​🗣 Coronavirus Update: Total confirmed cases as of 7 p.m. ET on Tuesday: 33,483,919 — Total deaths: 600,220— Total tests: 451,348,779
| | | | |
| --- | --- | --- | --- |
| | Bitcoin | $40,408.84 | |
| | | | |
| --- | --- | --- | --- |
| | Ethereum | $2,547.29 | |
| | | | |
| --- | --- | --- | --- |
| | Cardano | $1.56 | |
| | | | |
| --- | --- | --- | --- |
| | Dow | 34,299.33 | |
| | | | |
| --- | --- | --- | --- |
| | S&P | 4,246.59 | |
| | | | |
| --- | --- | --- | --- |
| | Nasdaq | 14,072.86 | |
*stock data as of market close, cryptocurrency data as of 5:00am ET.
Markets: The Fed's two-day policy meeting kicks off today and will be the focal point of the week for the markets. While the central bank is not expected to take any action, investors will be hanging on every word that mentions interest rates, tapering plans, and of course – inflation.
Economy: Speaking of inflation: The Producer Price Index – which measures the average price changes received by domestic producers – is set to be published this morning. The index is forecast to have climbed 0.5% in May.
CONFORMING LOAN

Program

Rate

Change

APR

Change

30 year

2.75%

0.02%

2.80%

0.02%

15 year
2.10

%

0.03%

2.19

%

0.04%
The Lead: New Lease on Life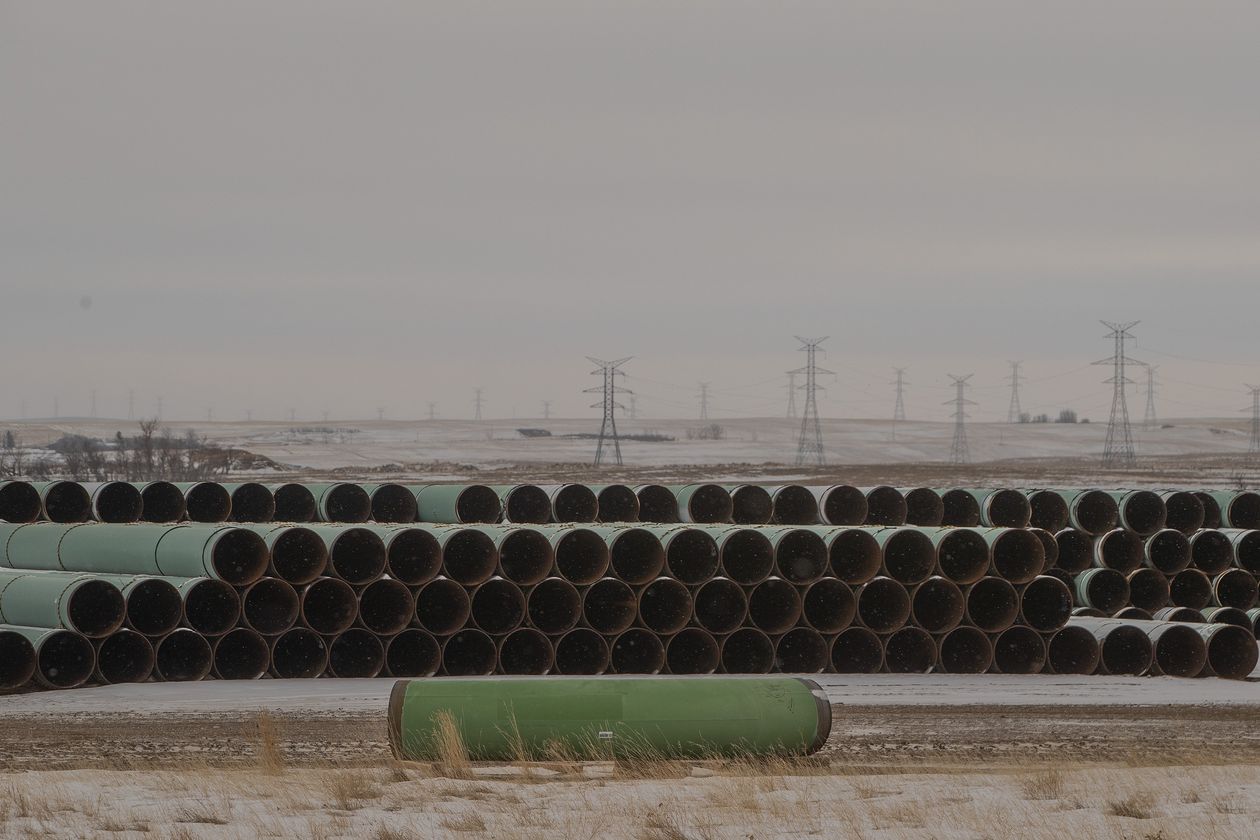 keystone pipeline credit: bloomberg
A federal judge has blocked the Biden administration's suspension of new oil and gas leases. This is temporary but a setback for the President's agenda to slow climate change by weaning off of oil and gas.
A lawsuit was filed by 13 state attorneys general after the administration halted new oil and gas leaks. The case is by no means closed but a judge granted a preliminary injunction, meaning that the administration has to stop blocking new leases while the case is further tried.
The states argue that the President overstepped with his executive order and this will cost them jobs and money. Lawyers for the administration argued that no existing leases were affected. The new law was intended to explore the long-reaching effects of each new oil and gas project. You know, think it through a little before just granting leases to the detriment of the planet. The judge said no to that idea. New leases can be granted while this case proceeds.
Sponsor: HelloFresh
You might have noticed your grocery bills are going up. Do you want to save 28% on your grocery bill? Want delicious ingredients shipped right to your door? Want to prepare amazing meals in under 30 minutes? Want to get 12 free meals for trying it out? Then you're in luck. You'll get free food with that link.
Introducing HelloFresh. Get fresh, pre-measured ingredients and mouthwatering seasonal recipes delivered right to your door, America's #1 meal kit. HelloFresh lets you skip those trips to the grocery store, and makes home cooking easy, fun, AND affordable.
The recipes are easy to follow and quick to make, with simple steps and pictures to guide you along the way. You'll save 28% off your grocery bill by using HelloFresh. The packing is all made from recyclable materials. They have multiple meal options for small and large families ranging from vegan to meat and everything in between.
Even if you don't like it you just got 12 meals of free food delivered to your door because of Morning Invest. You'll have to use this link to get it. Use the code Invest12 to get those free 12 meals.
Thems Fightin' Words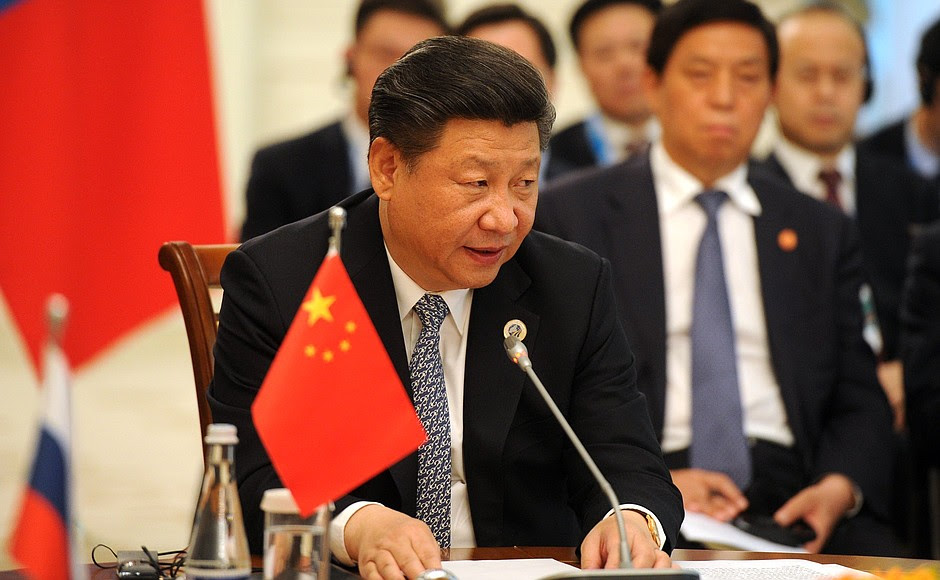 credit: getty
China is warning Western powers to knock it off.
The country has been the subject of many meetings between President Biden and other G7 leaders and NATO leaders. China says that the Western leaders are spreading a "China threat theory" and they consider this to be slander.
NATO leaders' concerns are about China's authoritarianism and growing military strength. What they do not say is that their own nations profit from China's growing strength because China can produce cheap goods and services that Western countries buy and use. The West can "express concern" all it wants about a growing China but must make some major habit changes if it really wants to stop it.
The big anti-China talk is what China is calling a "Cold War mentality." A spokesperson for the foreign ministry said that China does "not pose a 'systemic challenge' to anyone, but if anyone wants to pose a 'systemic challenge' to us, we will not remain indifferent."
A not-so-veiled threat.
Today's Live Show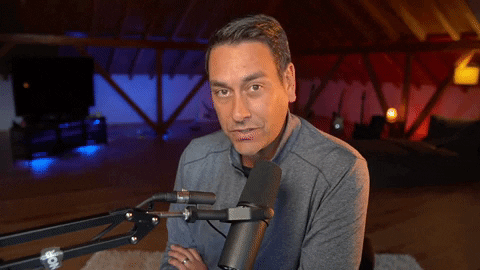 BIGGEST BUBBLE IN HISTORY?
Join us on today's live morning show. Alarm bells are ringing. We're looking at growing concerns in the housing market as well as speculation on Wall Street. Some top analysts see a pile of troubling data. And we'll be looking at whether the Fed will step in now that Inflation is taking off. That and so much more on today's show. Click here to RSVP and I'll see you at 9 AM Eastern.
News By The Numbers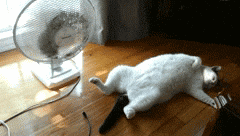 credit: giphy
127 degrees. That is the temperature record that might be hit in the Southwest in the next few days. The current heatwave could break 200 daily record highs by the end of the week.
31%. That is how many Millennials admit to planning their pregnancy to birth babies under a specific Zodiac sign. The most popularly chosen signs are Aquarius, Taurus and Scorpio.
2. That is how many people were hospitalized after a log ride malfunctioned at Six Flags in New Jersey. Park visitors said that the boat tipped at an angle but park officials insist that it did not overturn.
21. That is how many Republicans voted against awarding Congressional Gold Medals to police officers who defended the Capitol during the January 6 riots. The legislation still passed with 406 votes in favor and the officers will receive the medals.
Army Get Your Gun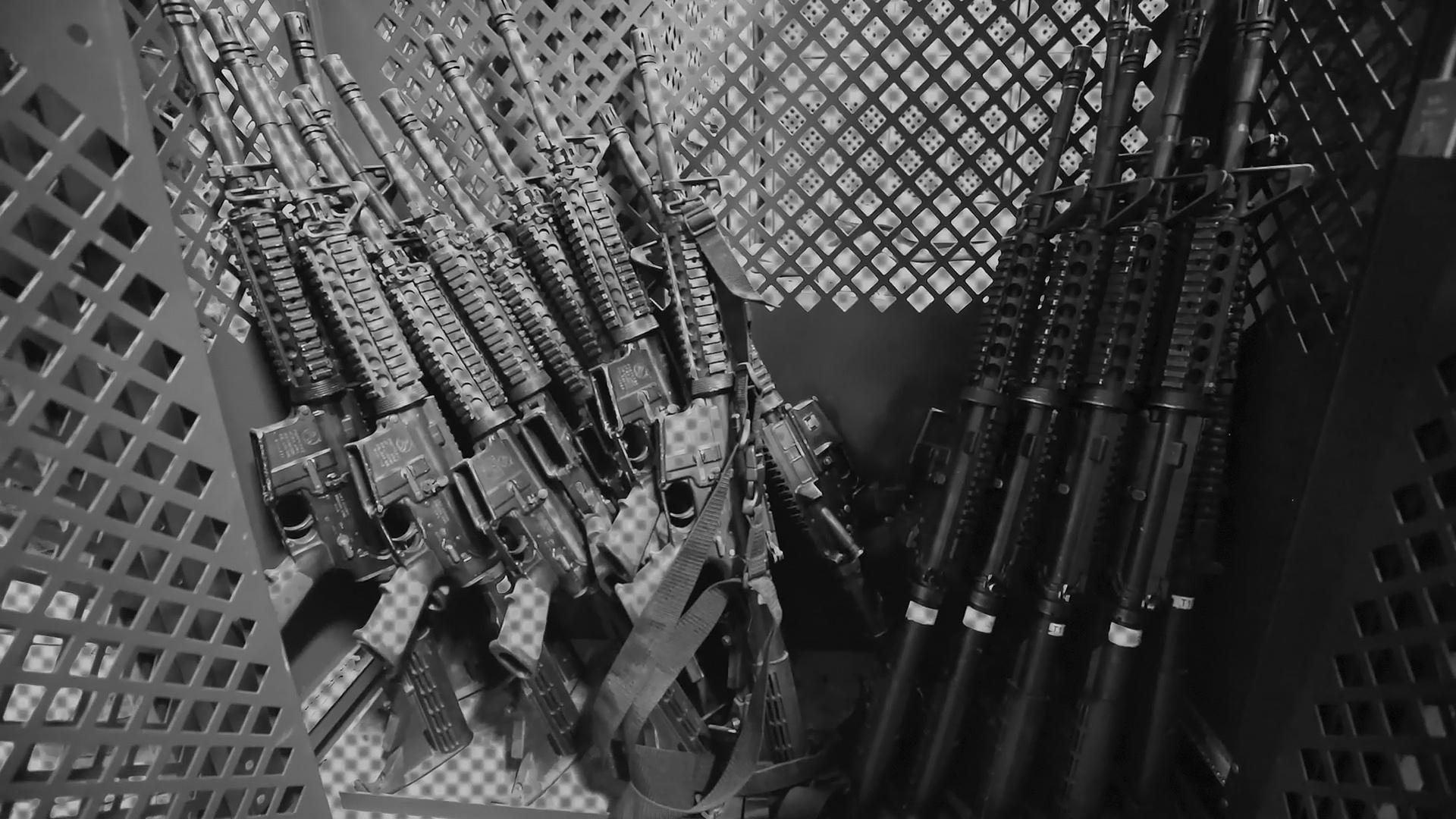 credit: ap
The U.S. Army can't seem to find its guns.
An Associated Press investigation found that at least 1,900 military weapons were lost or stolen in the 2010s. Um…WHAT!?
In one case, a man released his pistol during a confrontation with police. The gun turned out to be the property of the U.S. Army and Army and records showed that the gun was safely stored 600 miles away in North Carolina. It clearly was not.
Rifles are the most commonly misplaced military weapon but the AP also counted 74 missing machine guns, 36 missing grenade launchers, 34 missing rocket launchers and 25 mortars. The AP estimates that these numbers are low because "some armed services have suppressed the release of basic information."
HOW does this happen?
Apparently, lost weapon reports sometimes just close without resolution because "shoddy records lead to dead ends." There are also reports of corruption where officers from lower ranks sell their weapons for a quick buck. The Pentagon is supposed to notify Congress of any "significant" incidents of missing weapons but because these disappear one by one, no reports have been made since 2017.
Change Happens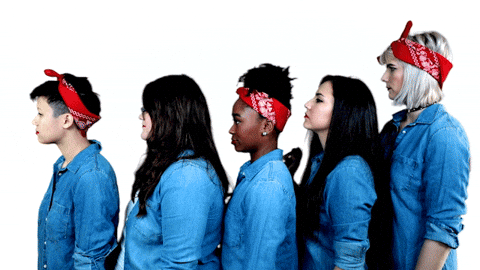 credit: giphy
A new study shows that menopause changes women's brain function but the body compensates, proving that the female body is a goddess in its natural reproductive lifecycle. The science did not say that last part. We did.
According to researchers, the volume of gray matter and white matter in the brain decreases during menopause, as do the areas associated with memory and perception. The body compensates for these changes with increased blood flow and production of ATP, the main energy source for cells. After menopause, these changes level out or reverse.
One troubling finding, however, showed that women who had the genetic variant that put them at risk for Alzheimer's showed an increase in amyloid plaques during menopause.
Menopause can last between four and 10 years. It is the time of life when a woman's estrogen levels decline as the body stops ovulating for reproduction. It can be a disorienting and hormonal time, much like puberty is when the body prepares for reproduction. It is a necessary lifecycle and researchers say that it deserves further study and understanding.
Juneteenth Holiday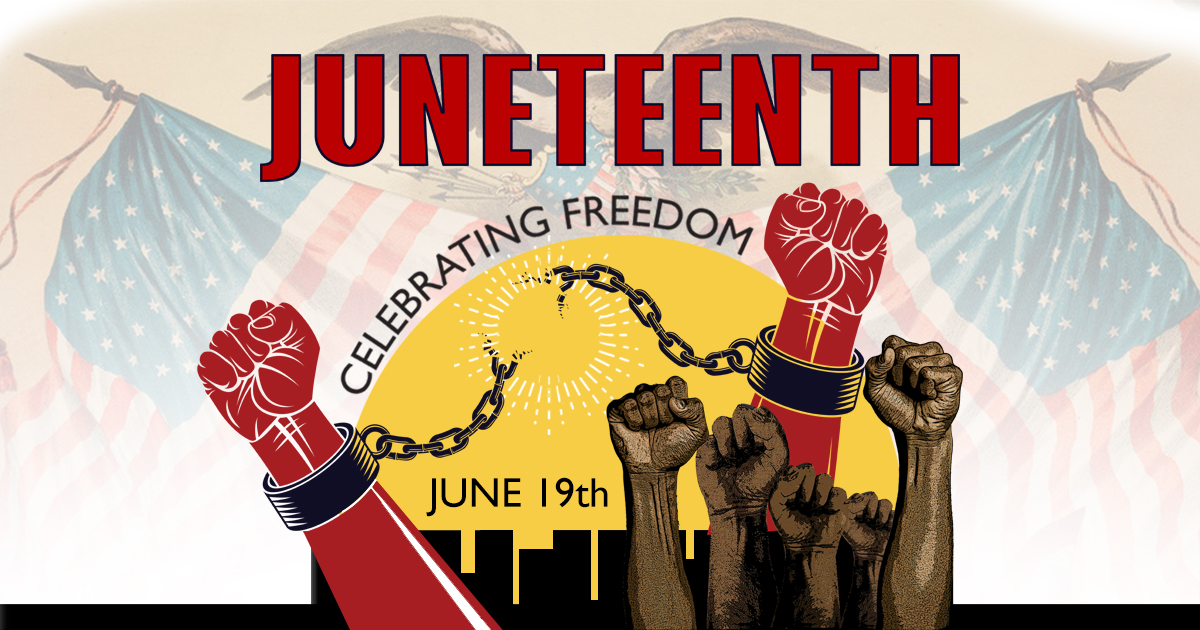 credit: dodea
The Senate unanimously approved a bill to make June 19th a legal public holiday, known as Juneteenth.
June 19th was the day that slaves were freed under the Emancipation Proclamation. Although many have commemorated this day for years, it was only in recent years that it became a part of the national conversation, most notably when President Trump scheduled a campaign rally on the day in 2020 and later rescheduled it after many took offense.
Just as the 4th of July is a celebration of freedom from English rule for some, June 19th is a celebration of freedom from enslavement for others. Recognizing this date is a part of a larger race reckoning for the U.S. Presumably it would enjoy the same fanfare as the 4th of July, meaning the day off of work and many retail sales.
The bill now heads to the House of Representatives where it is expected to pass easily.
Share The Love
Become a friend of Morning Invest by sharing this newsletter with someone you love.
When you do we give you actual rewards that'll make everyone jealous like our new Grover mug. Get your unique sharing link below that way we can make sure you get credit for each and every friend that signs up.