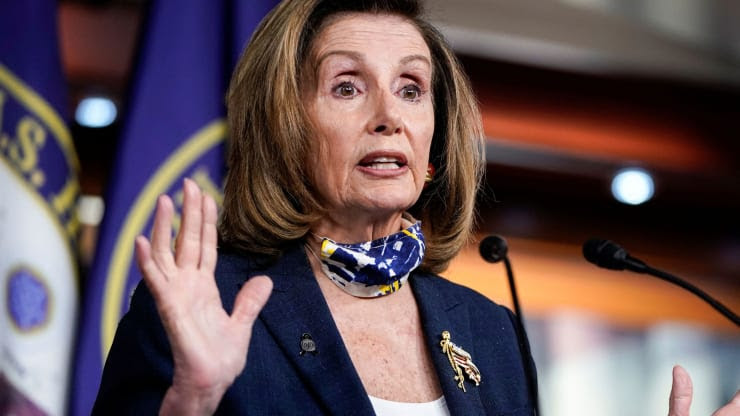 Wanna go another round of stimulus rope-a-dope? House Speaker Nancy Pelosi said on the Sunday talk shows that she thinks a Covid stimulus deal could be reached within 48 hours. So we're about halfway through that deadline.
We have been under the impression that the price tag was the thing keeping a bill from passing, but Pelosi said that it was actually more than that.
"The testing. The tracing. The treatment. The mask-wearing. The separation. The sanitation. And all that goes with it," she said.
Senate Majority Leader Mitch McConnell has signaled that they would come up in price to $1.8 trillion, much closer than they have ever been to a midpoint. But no one hold their breath, okay? Seriously don't.