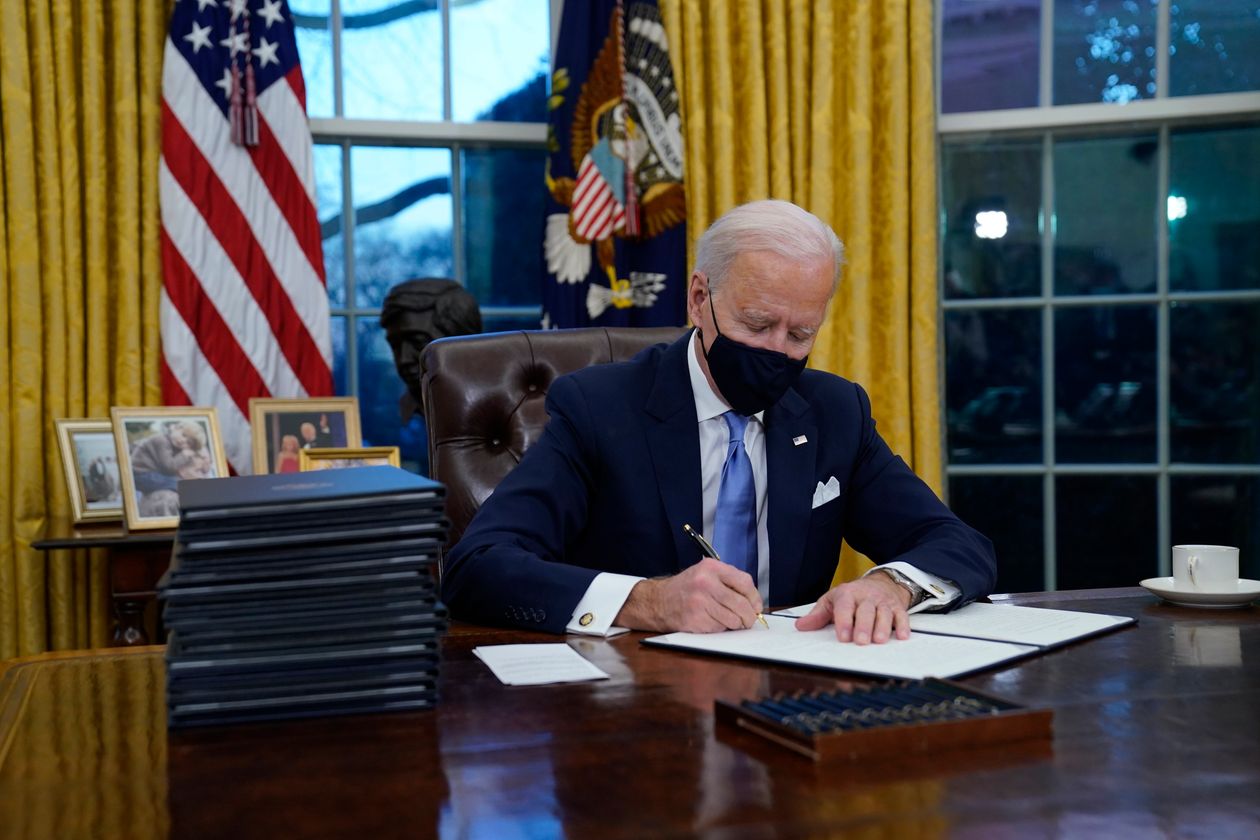 The transition of American presidential power was in fact pretty dang smooth. What do you know!?
President Donald Trump left office with as much grace as the man is capable of while snubbing the inauguration of his successor. This video of him landing in Florida after his last Air Force One trip is trending because it shows Melania Trump is Over. It.
What's next?
And now we have a President Biden, whose administration was as new as freshly sharpened pencils and went right to work on Wednesday. The President signed a big stack of 15 executive orders the moment he sat down in the Oval Office for the first time. They include:
A federal mask mandate on federal property
Reversing the travel ban from Muslin and African countries
Reinstating the pandemic travel ban
Revoking permits for the Keystone XL oil pipeline
Rejoining the Paris Climate Accords
Stopping construction on the Mexican border wall
Rejoining the World Health Organization, which means that Dr. Anthony Fauci will participate in a global pandemic summit today
It was as though he took a big fat eraser to the Trump administration.
The President now has to pass his economic stimulus plan but he has two friendly chambers of congress to do it. The Senate swore in three new Democratic members, giving Chuck Schumer the title of Majority Leader.
The press
The President's Press Secretary Jen Psaki showed herself adept at communicating with the press in her first White House briefing and committed to once again doing regular press briefings, something the Trump White House tossed out pretty quickly into the administration.
President Biden's first meeting with a foreign leader will be Friday with Canadian Prime Minister Justin Trudeau, who is said to be a bit put out about the President revoking permits for the Keystone pipeline. That should be fun.
The optics
As for the ceremony itself, it was star-studded and pleasant, and surprisingly peaceful. There were no rowdy Trump protests. In several state capitols, officials reported crowds of 1. We suppose that group let their steam out during the January 6 Capitol riots. That and a lot of them have been arrested for it.