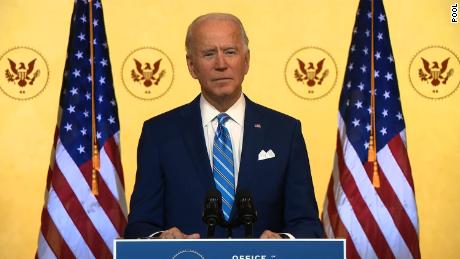 President-elect Joe Biden spoke from his home state of Delaware on Wednesday night to bring a comforting message of unity during an unusual holiday.
He pointed out that the first American Thanksgiving was a celebration of the harvest and preparation for a long, hard winter ahead and drew parallels to what we are currently facing. No doubt, we have a hard winter ahead too with a raging pandemic and political instability. The President-elect wanted to show optimism and empathy.
The President-elect said that his Thanksgiving table will include only his wife, Dr. Jill Biden, and their daughter and her husband.