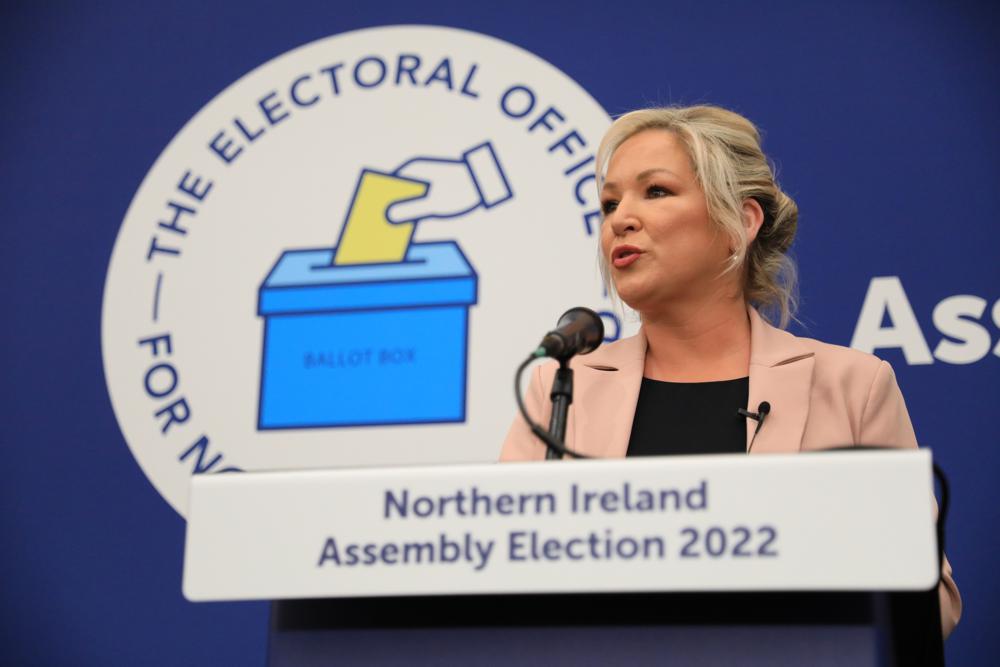 Northern Ireland is going nationalist, after the election last week brought historic wins.
For the first time since Northern Ireland was founded in 1921, the Irish nationalist party Sinn Féin won a majority of seats in the Northern Ireland Assembly: 27 of 90 seats. The Democratic Unionist Party (DUP), the historic ruling party, got 24 seats.
A 'New Era'
Sinn Féin's goal is to leave the U.K. and unite Ireland, which would change a lot of things.
The reason for Sinn Féin's win in this election? Brexit! The DUP is unhappy with post-Brexit border arrangements, called the Northern Ireland Protocol, and that has splintered the party. Many believe that split made way for nationalism to win the day.
The Government
Northern Ireland's devolved government is a power-sharing structure known as the Executive. The biggest unionist party and the biggest nationalist party take the posts of first minister and deputy first minister in the Executive, with the majority taking the unqualified first minister position.
For the first time, that position will go to Sinn Féin.
…though possibly not. The DUP isn't sure that they want to be deputy to the nationist party. If they don't agree to take deputy, that will trigger another election.
That decision should be coming soon, so we shall see.