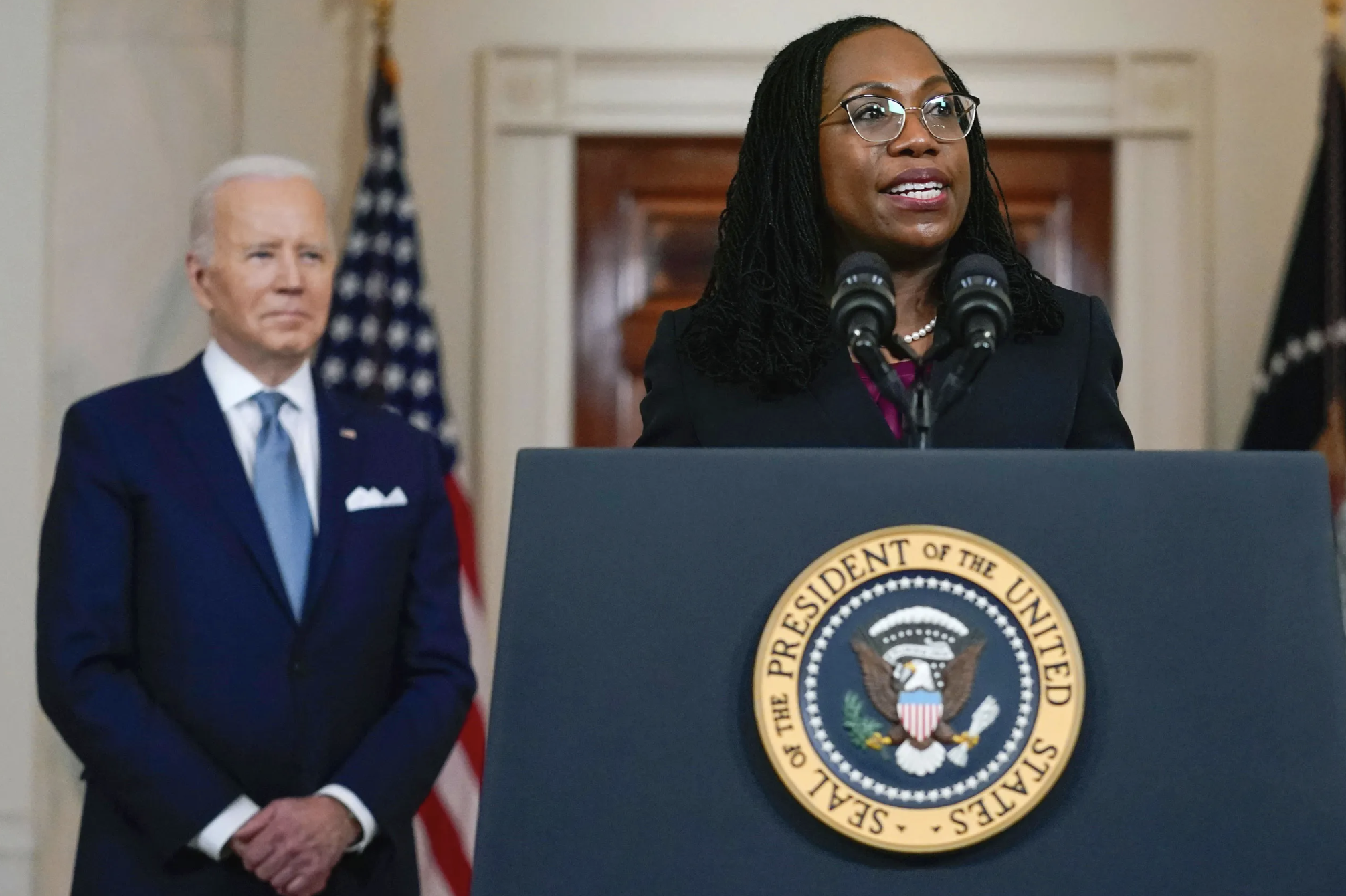 Judge Ketanji Brown Jackson's confirmation hearings in the U.S. Senate flooded the non-Ukraine U.S. headlines last week, because they were, at times, brutal. Republicans focused on issues like critical race theory, Jackson's definition of "woman," and Jackson's rulings on sexual abuse in an effort to paint her as a soft-on-crime progressive monster who bears little resemblance to Jackson, but looms large in many GOP heads.
The Senate Judiciary Committee's confirmation vote is set for April 4. As long as all Democrats fall in line, Republicans can have their progressive monster nightmares and it won't affect the results. In fact, a 50/50 vote from the full Senate would mean Vice President Harris, the first Black VP, would give the deciding "yay" for the first Black female Supreme Court justice.
Political Theater
The fact that these hearings are televised combined with today's political environment is turning these confirmation hearings into pure political theater. Would Sen. Ted Cruz have brought out Ibram X. Kendi's Antiracist Baby board book if there were no cameras? Maybe, but doubtful.
CNN points out that "several of Jackson's harshest questioners are believed to be in contention for a 2024 presidential run. Other talking points [the] GOP has forecast for the 2022 midterm campaign also made their way into the questioning."
The hearings did, however, seem to work for Sen. Joe Manchin, who says he will now definitely vote Judge Jackson in.
In Other Supreme Court News
Justice Thomas also made some news this week, with both his health and wife issues. He was discharged from the hospital Friday after a mysterious infection that gave him "flu-like symptoms" but wasn't Covid, so the health issues seem to be over. But he could still have an ethics investigation in his future due to the wife issues.
Thomas' wife Ginny Thomas is now on record pushing to overturn the 2020 election in Trump's favor. The January 6 committee has 29 text messages between Thomas and former Trump Chief of Staff Mark Meadows.
"Release the Kraken and save us from the left taking America down," Thomas texted at one point. Also: "…we just cave to people wanting Biden to be anointed? Many of us can't continue the GOP charade."
Justice Thomas is not Ginny Thomas, of course. But when Justice Thomas is the only dissent in, for example, the case denying President Trump the right to withhold documents from the Jan. 6 committee, it feels fishy.