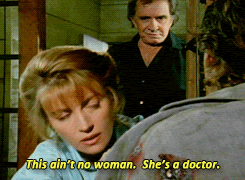 Have you ever heard this expression? "If you want something done, ask a man. If you want something done right, ask a woman."
Well, here is a real-world example of that. A new study in JAMA Surgery says that when women are operated on by male surgeons, they are 32% more likely to die on the operating table than when they are operated on by a female surgeon. Ah hem! 
Women also face a 15% higher chance of complications if their surgeon was a male.
Researchers say that this is shocking because there should be no difference in outcome when it comes to the gender of the surgeon. They do not think technique has anything to do with it. Rather, they estimate that it could be because female surgeons provide care and have different communication and interpersonal skills when interacting with patients.