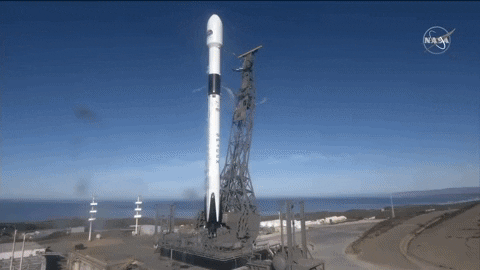 A SpaceX Falcon 9 rocket launched into orbit from California on Saturday to study and monitor sea levels worldwide. The satellite will capture images of oceans around the world and can measure the depth to within 1 inch of accuracy.
The craft is called the Sentinel-6 Michael Freilich, named after the former director of NASA's Earth Science Division. He passed away in August. His namesake satellite will be capturing ocean data that has been captured by other satellites for nearly 30 years!
The launch was a success! After the rocket was launched, the boosters detached and returned to their designated landing spots on the launchpad, which is SO impressive to watch!
Climate scientists assert that sea rising levels are causing irregular weather patterns and lasting ecological damage. This launch was a collaboration with Copernicus, the European Union's Earth Observation Programme.