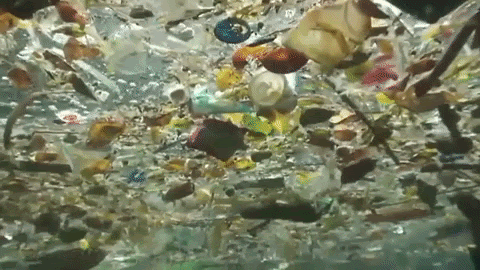 Could ocean wildlife be adapting to all the plastic pollution in their environment? New research says this is a possibility.
A study in Nature Communications says that some species have used the plastic as an artificial habitat. They call these "neopelagic communities." They are groups of shrimp, barnacles and other animals that have made home out of human junk.
Is that comforting though? Many sea animals accidentally ingest plastics to their detriment. Too many examples of this to link you to but here is just one. So even if some shrimp can live just fine in a "neopelagic community" of plastic milk cartons, that's no excuse for us not to severely reduce our dependence on plastics.