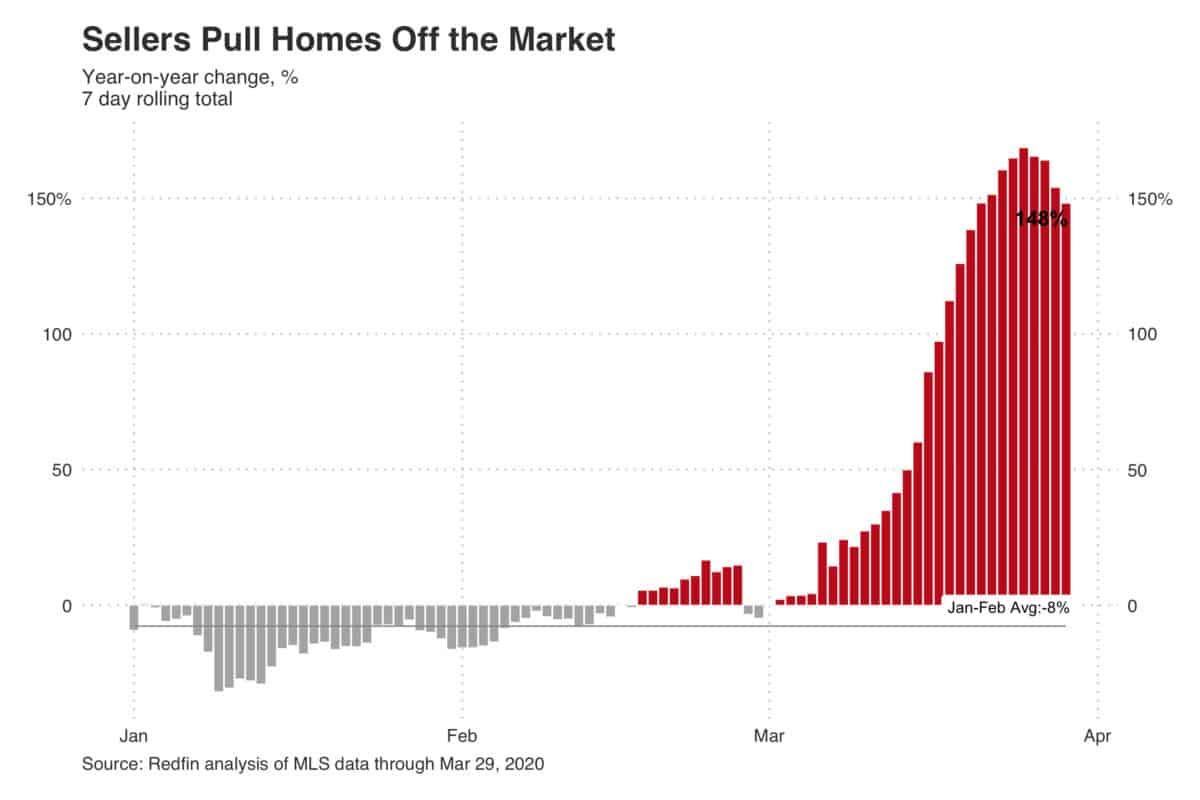 Sometimes a picture is worth a thousand words. This chart from Redfin shows just how quickly people have been taking their homes off the market over the few weeks. The COVID-19 outbreak has driven massive changes to sell behavior during the usually hot Spring buying season.
Even though supply is low, homeowners in the US are pulling their listings in record fashion. In Chicago, Los Angeles, and Philadelphia, 6% of active listings were pulled off the market last week. That's double the national rate. Dallas, Denver, and Maryland came in second with a 5% drop.
Perspective
To give you some idea of how quickly things changed. In early March, new-home listings had been up slightly from 2019. That trend changed speedily, and last week 58,366 homes were yanked off the market. That's a 33% drop from 2019.