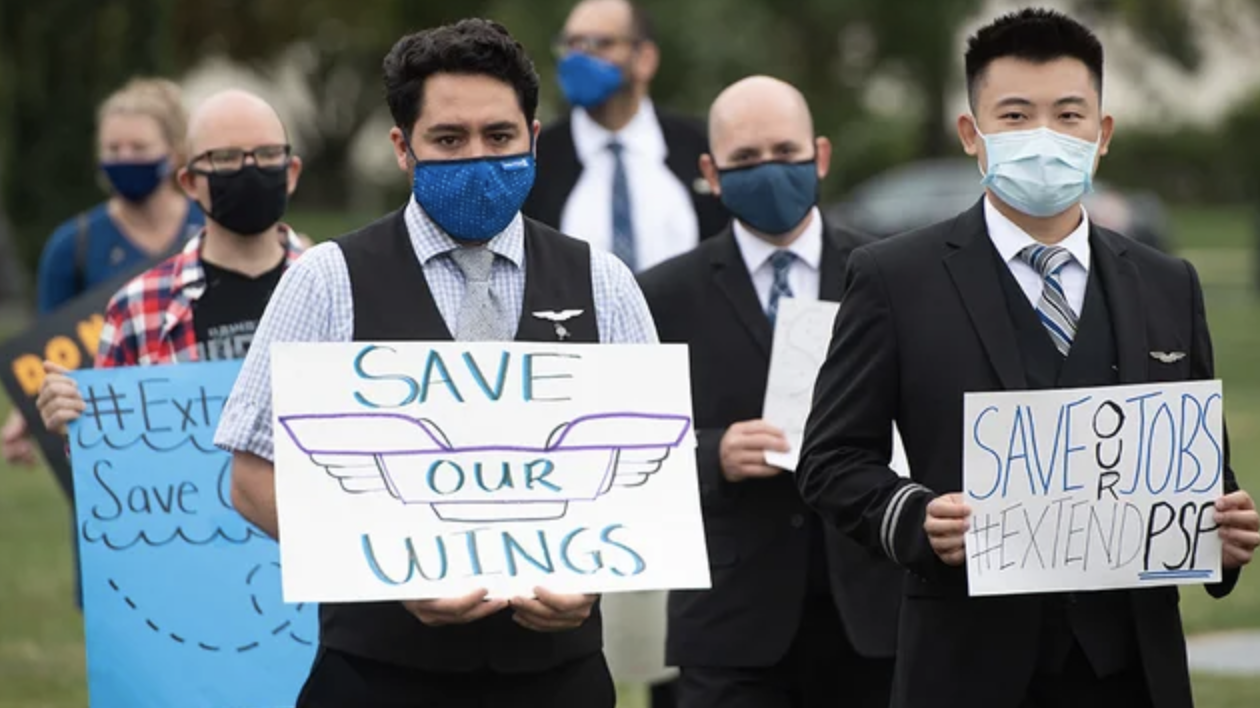 Airline executives have been pounding the pavement in Washington to ask lawmakers for a bailout that they desperately need to avoid another round of mass layoffs.
House Speaker Nancy Pelosi and House Transportation and Infrastructure Committee Chairman Peter DeFazio both took meetings with Nicholas Calio, head of the industry group Airlines for America, who called the meetings "very productive."
The Numbers
The airlines are explicitly asking for a 6-month extension of the Payroll Support Program that would prohibit them from laying off employees and allow for more government support of payroll. They need legislation for this, and they want it by September 30. That is nine days. So it better be a bang-up week on Washington, but we fear the Supreme Court fight may now trump the Stimulus fight. Or maybe that's a pessimistic take, and the legacy of Justice Bader Ginsburg will actually unite our differences, rather than divide them. Cough.