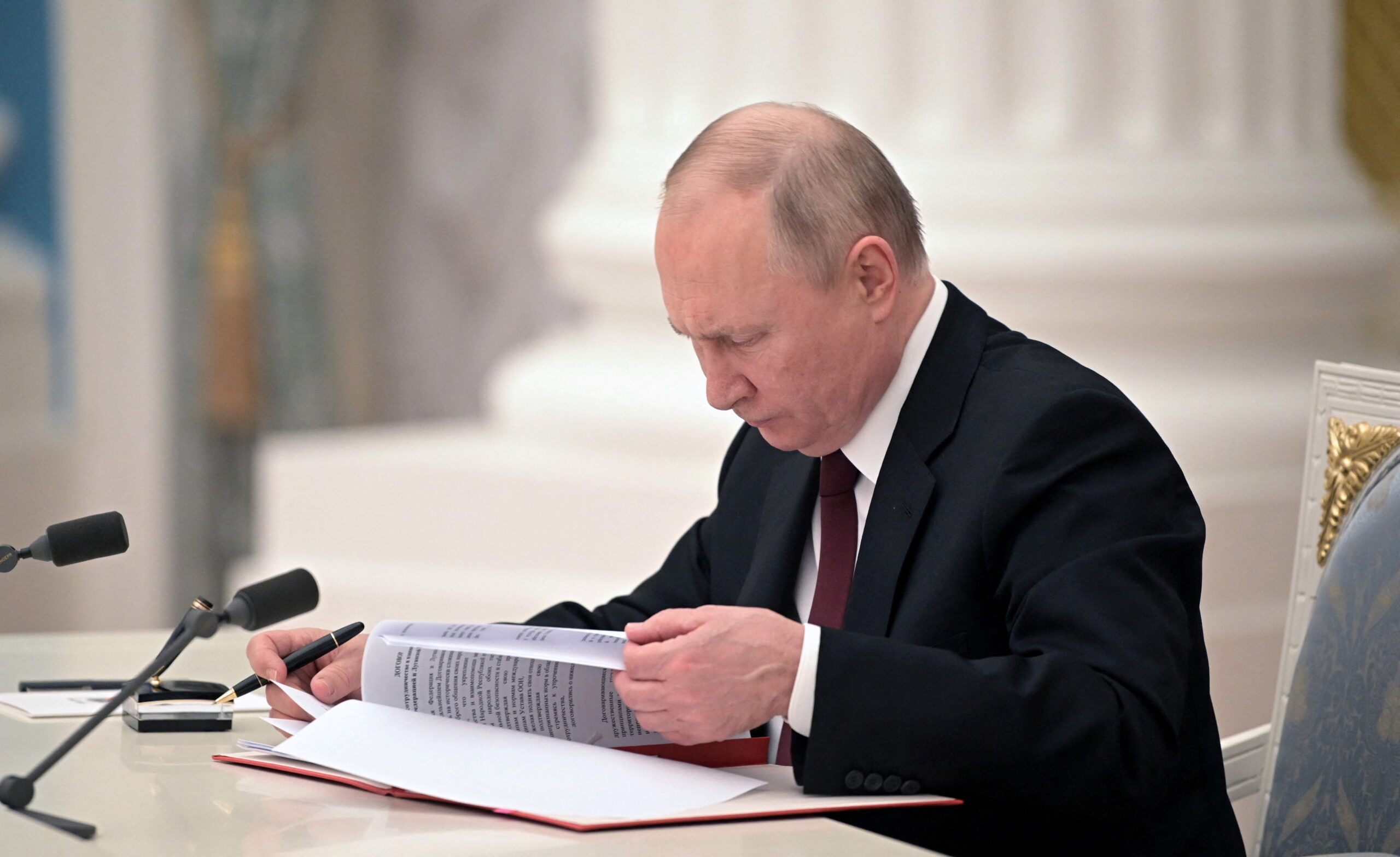 Russia refuses to let us lead with anything else, so here are some updates.
Russia Moves In
On Monday, Putin recognized Donetsk and Luhansk as independent republics. Ukraine still controls most of those regions, but shortly after Putin's announcement, Russian forces moved into the sections controlled by separatists in what President Biden called "the beginning of a Russian invasion." There are no borderlines for the separatist areas and Russia does not seem to be great at coloring inside the lines, so this definitely does seem like the beginning.
Ukraine Response
Ukrainian president Volodymyr Zelenskiy responded to Russia's invasion by stating that Ukraine is "not afraid of anyone or anything." Well, the rest of us are, but good for Ukraine.
Heavy Sanctions
Germany finally spoke up! The country halted Nord Stream 2, the 750-mile gas pipeline connecting Russia and Germany. The pipeline is just waiting on certification from Germany, so they're holding all the marbles on that one. It's gas Germany needs, so this is a pretty big sacrifice.
President Biden laid out the "first tranche" of sanctions, including cutting off Western financing and blocking two big Russian banks. He promises more to come if Russia doesn't turn back now.
Britain is sanctioning five banks and three Russian billionaires.
More support 
President Biden authorized sending additional military support and equipment to Europe to help strengthen Baltic allies in Estonia, Latvia and Lithuania.
Trump
Former President Donald Trump praised Russian President Vladimir Putin's move into Ukraine. "I went in yesterday, and there was a television screen, and I said, 'This is genius,'" Trump told radio host Buck Sexton in an interview on Tuesday.