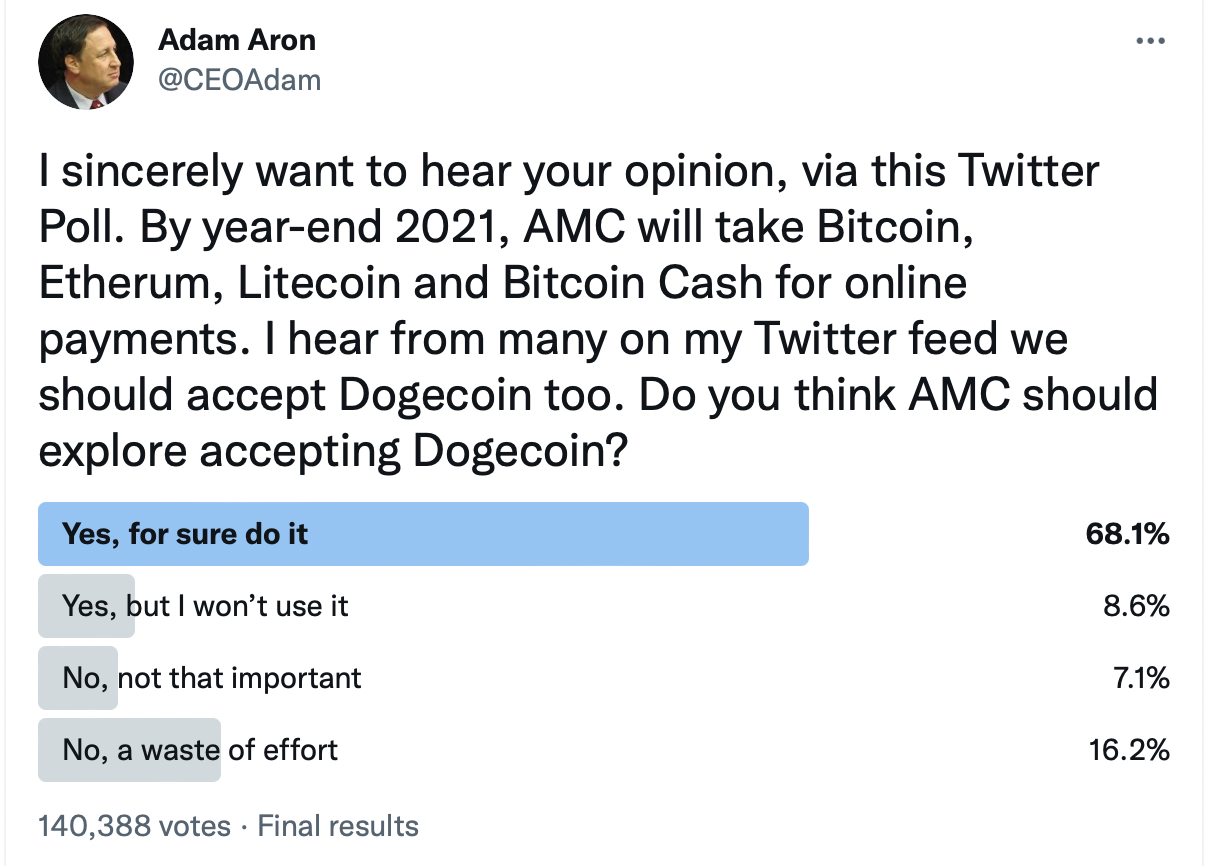 AMC movie theaters may soon accept Dogecoin as payment for movie tickets. The company already has plans to accept other cryptocurrencies by the end of the year.
On Tuesday of this week, CEO Adam Aron posted a Twitter poll asking if AMC should add Dogecoin to its list of currencies that it plans to accept, including Bitcoin, Etherum, Litecoin and Bitcoin Cash. The Tweet was viewed over by over 4 million people and of the 140,000 people who voted, 77% voted "Yes, for sure do it!"
Aron has a reputation for being a forward-thinking leader and this has put AMC in the same bucket as GameStop as a beloved meme-stock, bolstered by the Reddit crowd. Even though many theaters are still suffering from the pandemic, the stock is up over 1,800% this year.