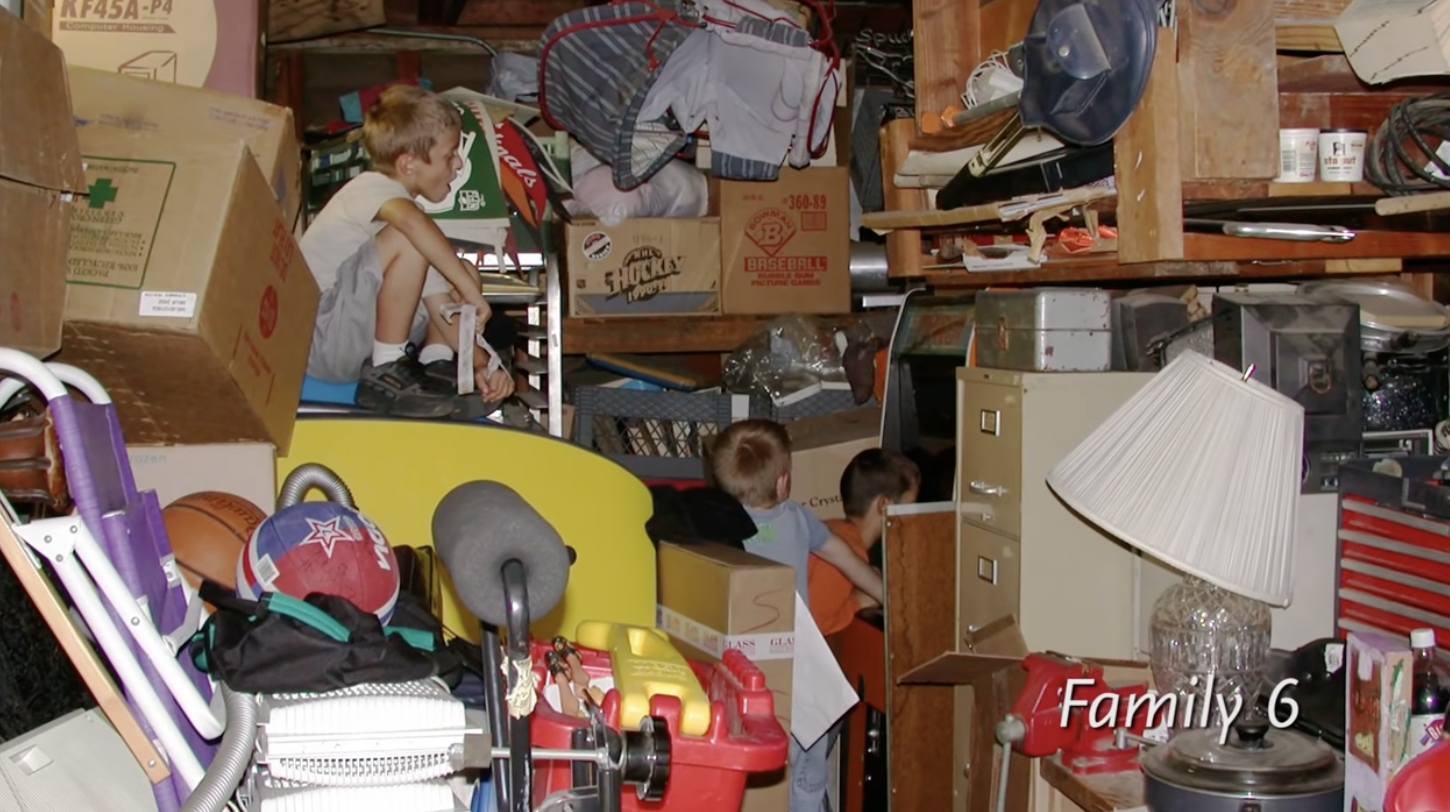 Anthropologists say that U.S. households have more possessions per home than any society in all of global history. Chew on this for a minute: The U.S. has 3.1% of the world's children but consumes 40% of the world's toys.
Researchers for University of California Television studied 32 middle-class families for their web series to document what they call "the material culture of dual-income, child-centered households in America."
Here are some takeaways:
Women who were bothered by "household clutter showed an increased level of the stress hormone cortisol." Men did not seem to care much.
Also, "while refrigerators and pantries of U.S. households are stuffed with convenience foods, studies show they save only about 12 minutes of preparation time per meal."
Many of the families used shower stalls to hold excess clutter. Yes, shower stalls.
These and other tough pills to swallow are a part of the new series "A Cluttered Life: Middle-Class Abundance."