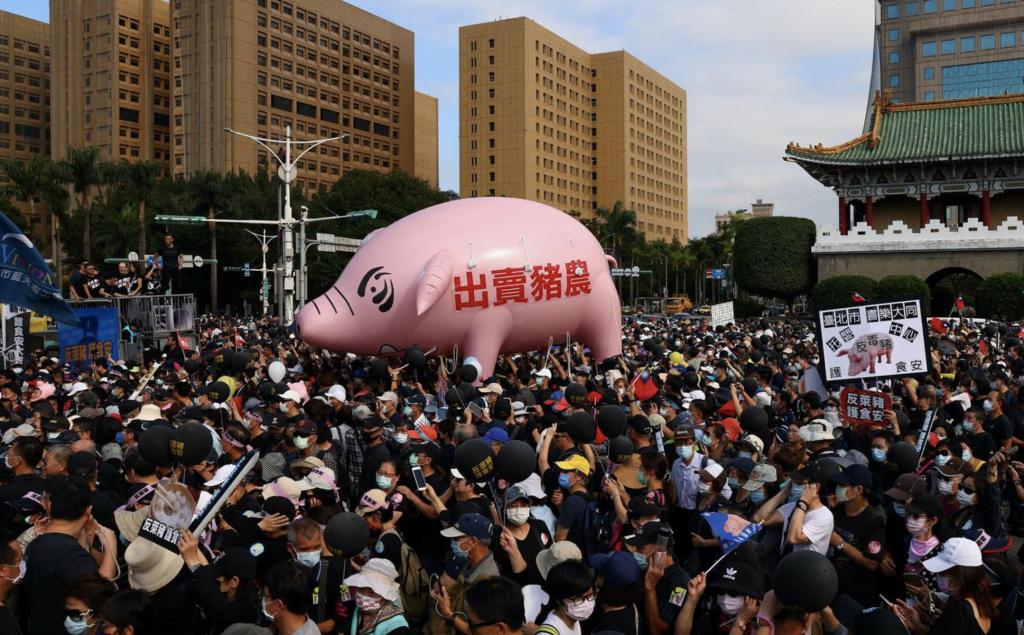 A large rally took place in Taiwan to protest the import of American pork. Turns out not everyone likes all the chemicals we put in our meats. President Tsai Ing-wen lifted a ban on U.S. pork that contained ractopamine, an additive that is banned in Europe and China.
"Taiwanese pigs don't eat ractopamine and yet you are asking Taiwanese people to? Does that make sense?" asked the leader of the main opposition party in Taiwan, Johnny Chiang.
The U.S. government was thrilled about the free trade deal, obviously because it means U.S. farmers can export their meat, chemicals, or no. The opposition party KMT is trying to create a referendum on the pork imports.