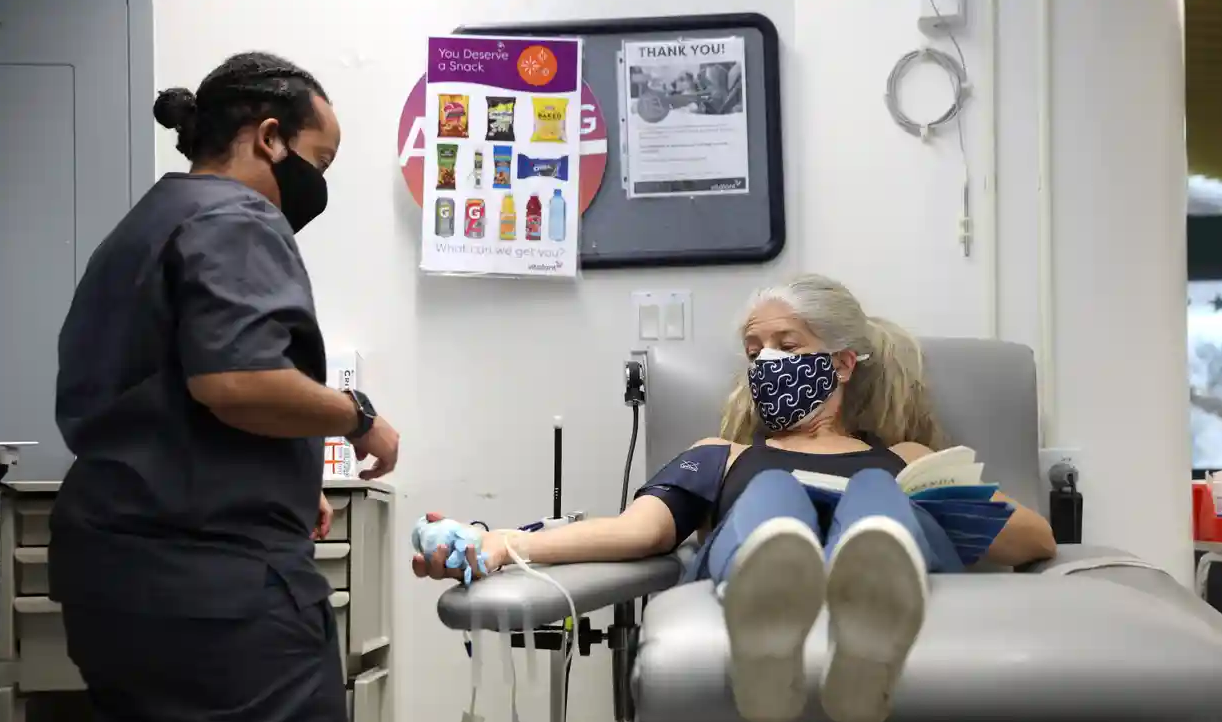 The U.S. is having a "national blood crisis," and we can't blame vampires this time.
We can and WILL blame Covid. The American Red Cross says the pandemic (plus weather and staffing shortages and mobile blood drive school cancellations) is why the country is experiencing the worst blood shortage in more than a decade.
The Red Cross, which supplies about 40% of U.S. blood, is the latest in a series of shortages throughout the globe. The problem has gotten so big that researchers are testing the possibility of blood substitutes for certain patients.
Another idea: get rid of stereotypes and let more people donate! The Red Cross opened up donation to gay men during the shortage in April 2020. They still have to wait three months after sleeping with a man, because… why again? Seriously, outdated non-science discrimination does not belong in this conversation.
For now, it's up to those who have the privilege and don't travel to donate blood, because the shortage could add to the Hunger Games-esque atmosphere the pandemic brought to hospitals. I signed up to exercise my privilege and donate as soon as I read this. And you can too!