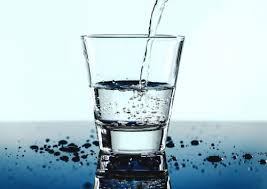 The Biden Administration released $2.9 billion from the infrastructure bill to address lead in drinking water on Thursday. The plan is to replace all lead water pipes over the next 10 years.
The White House admitted that at least 10 million Americans get their water through lead pipes. This has been linked to all manner of health problems as lead is a known neurotoxin.
"The science on lead is settled — there is no safe level of exposure and it is time to remove this risk to support thriving people and vibrant communities," said Environmental Protection Agency administrator Michael Regan in a statement.
The EPA will have until 2024 to come up with new rules around lead pipes in water delivery but the replacements are not expected to come fast and it is not clear that the budget to do this will actually cover everybody. In fact, the $15 billion that was allocated to this project in the infrastructure bill is about one-third of what experts say is needed to replace every lead pipe in the nation.